-32%
£249.99
Special Price
£169.99
£127.49

by 25% Code

:TOP25
Prices incl. VAT excl. Shipping
30 day return policy
Very fast delivery
Delivery: 22.06.2023 - 26.06.2023
SKU 262835-0
Motorcycle aluminium loading ramp CS1 set wheel chock Easy Plus folding max 340kg
Set consisting of folding loading ramp and wheel chock Constands Easy Plus
Aluminum motorcycle ramp with low weight and high load capacity up to 340 kg
Front wheel clamp for secure stand on trailers and transporters or for parking in garages
Easy parking of the motorcycle without additional fixation on the ground
Can be fixed to the floor for motorcycle transport using the existing mounting holes
Adjustable for wheel sizes of approx. 15 to 21 inches and 90 to 180 mm width - suitable for all common front wheels and many rear wheels
Dimensions loading ramp: length 225cm, width 28cm, length folded 115cm, weight 8kg, max. capacity 340kg
Dimensions wheel clamp: length 69cm x width 60cm x height 44cm
Scope of delivery: Aluminium loading ramp, wheel chock Easy Plus
Other products you might like

The perfect economy set, suitable for your machine
You need one of our articles for your motorbike? We'll add something on top. Our new savings sets make your purchase at MOTEA a win-win situation: you get more accessories for your motorbike and save money at the same time. Our set consists of coordinated items from our range that complement each other ideally in their function. Your advantage with our savings set is that you pay less compared to buying the products individually. If you like bargains and love your motorbike, you'll also love our economy set. The economy set consists of motorbike accessories with good quality at a fair price.
With this economy set, you and your motorbike will benefit even more. Cleanly manufactured from high-quality materials, our motorbike accessories are absolutely perfect for your model. Our set offers you useful extensions for your motorbike, with which you can improve comfort, appearance, safety and functionality. Our articles are characterised by their optimal price-performance ratio, and now you can save even more in a set.
The perfect economy set, suitable for your Maschine
Easy parking of the motorcycle without additional fixation on the ground
Can be fixed to the floor for motorcycle transport using the existing mounting holes
Adjustable for wheel sizes of approx. 15 to 21 inches and 90 to 180 mm width - suitable for all common front wheels and many rear wheels
Dimensions loading ramp: length 225cm, width 28cm, length folded 115cm, weight 8kg, max. capacity 340kg
Set consisting of folding loading ramp and wheel chock ConStands Easy Plus
Aluminum motorcycle ramp with low weight and high load capacity up to 340 kg
Front wheel clamp for secure stand on trailers and transporters or for parking in garages
Dimensions wheel clamp: length 69cm x width 60cm x height 44cm
Scope of delivery: Aluminium loading ramp, wheel chock Easy Plus
In our online shop you will find everything that makes you and your motorbike happy. Thanks to our product variety, which is growing daily, we want to cover the needs of today's motorcyclists. Our products are characterised by their good quality at a fair price. Based on years of experience in the motorbike accessories industry, we are always working on the development of new products to surprise you with our innovations tomorrow.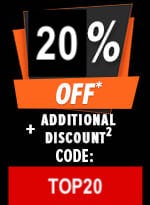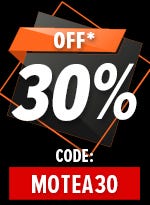 Downloads
Safety instructions


Mounting instructions


Be the first to review this product