-38%
£159.99
Special Price
£99.99
£74.99

by 25% Code

:TOP25
Prices incl. VAT excl. Shipping
30 day return policy
Very fast delivery
Delivery: 22.06.2023 - 26.06.2023
SKU 222953-0
Set Crashbar Bags Bagtecs K3 for engine guard waterproof bag 2x 6Ltr in black pair
Important: This is a universal item, not adapted to a specific model. In many cases, individual adjustments are required for assembly. Please use the dimensions and pictures to check whether assembly is possible for the corresponding motorcycle.
Caution: When purchasing the product, be sure to observe the specified dimensions. Depending on the model, the size ratio between the motorcycle and the bag can differ greatly after attachment to the crash bar.
Bagtecs set of crashbar bags K3 for fixation on engine guards for right and left side (pair)
Dry Bag absolutely waterproof against rain and wet
Main compartment with secure roll top and click closure
Handly with easy access to small parts and valuables
Made of 500D PU fabric with PVC coating
Easy mounting with the practical buckle system
Volume: 6 litres each bag
Dimensions: height 30 cm, width 20 cm, depth 11 cm
Scope of delivery: 2x crashbar bags for right and left side (pair)
Other products you might like

The motorbike crash and fall protector, suitable for your machine
If you care a lot about your motorbike, you will of course protect it as best you can from possible damage. With this crash protection for motorbikes, you can optimally protect your machine from damage. By fitting the crash guard, you directly prevent damage that could occur in the event of a fall and reduce the risk of costly repairs. Unfortunately, riding a motorbike also involves the risk of falling or simply having the machine fall over.
A motorbike crash guard is a sensible investment if you want to act preventively and sensibly supplement the protection of your own machine. Cleanly manufactured from high-quality materials, our product offers optimum protection in the event of a fall or your bike falling over. A crash guard prevents major damage to, for example, the engine, fork, frame or tank of your machine. Manufactured in a stylish design, our crash protector is not only functional but also looks good and ideally underlines the look of your bike.
The motorbike crash and fall protector, suitable for your Maschine
Main compartment with secure roll top and click closure
Dry Bag absolutely waterproof against rain and wet
Volume: 6 litres each bag
Bagtecs set of crashbar bags K3 for fixation on engine guards for right and left side (pair)
Easy mounting with the practical buckle system
Made of 500D PU fabric with PVC coating
Handly with easy access to small parts and valuables
Scope of delivery: 2x crashbar bags for right and left side (pair)
Dimensions: height 30 cm, width 20 cm, depth 11 cm
In our online shop you will find everything that makes you and your motorbike happy. Thanks to our product variety, which is growing daily, we want to cover the needs of today's motorcyclists. Our products are characterised by their good quality at a fair price. Based on years of experience in the motorbike accessories industry, we are always working on the development of new products to surprise you with our innovations tomorrow.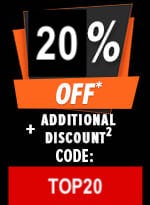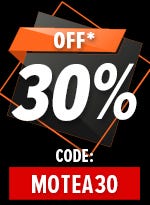 Be the first to review this product