by 35% code: MOTEA35£101.49
30 day return policy
Very fast delivery
Delivery: 06.10.2023 - 12.10.2023
Sku: 284165-0
Lever Guard bar end mirror compatible with Honda CBR 1000 RR Fireblade / SP / SP-2 Zaddox X9A black
Unique combination of lever guards for brake and clutch and integrated bar end mirrors
Lever protectors universally suitable for handlebars with 22mm (7/8 inch) outer diameter and 14-19mm inner diameter
Can be mounted on all types of motorcycles such as superbikes, roadsters, tourers, adventure bikes etc.
Hochwertiges Spiegelglas sorgt für optimale Sicht am Tag und bei Nacht
Leicht getönt für gute Sichtbarkeit auch bei starker Sonnenstrahlung
360 degree ball head for maximum adjustability towards the driver
Protects against activating the levers on contact with car mirrors and other obstacles in road traffic
Removable mirror, protectors therefore can also be used on the racetrack to prevent unwanted triggering of the levers by other riders
Offers additional protection in the event of a fall
High-quality CNC milled from aluminium, very light and nevertheless resistant
Length infinitely adjustable
Delivery contains guards for brake lever and clutch lever (pair)
Motorbike small parts and accessories, suitable for your Honda CBR 1000 RR Fireblade / SP / SP-2A
There are an almost infinite number of parts on the motorbike that can be exchanged and replaced with new small parts or accessories. The reason for replacing such small parts or accessories on the motorbike may be defective original parts that have become unsightly or technical, functional or optical modifications. With these small parts, you can upgrade your motorbike and add functions that were previously not available.
Small parts and accessories to replace original parts on the motorbike are manufactured to fit so precisely that they can be replaced without any problems. With our wide range of quality motorbike accessories, you can not only modify existing parts, but also find small parts that add value to you and your bike. With the right accessories, you can quickly and easily change or upgrade the look of your entire machine.
Motorbike small parts and accessories, suitable for your Honda CBR 1000 RR Fireblade / SP / SP-2A
Hochwertiges Spiegelglas sorgt für optimale Sicht am Tag und bei Nacht
Leicht getönt für gute Sichtbarkeit auch bei starker Sonnenstrahlung
360 degree ball head for maximum adjustability towards the driver
Protects against activating the levers on contact with car mirrors and other obstacles in road traffic
Unique combination of lever guards for brake and clutch and integrated bar end mirrors
Lever protectors universally suitable for handlebars with 22mm (7/8 inch) outer diameter and 14-19mm inner diameter
Can be mounted on all types of motorcycles such as superbikes, roadsters, tourers, adventure bikes etc.
Length infinitely adjustable
Delivery contains guards for brake lever and clutch lever (pair)
Removable mirror, protectors therefore can also be used on the racetrack to prevent unwanted triggering of the levers by other riders
Offers additional protection in the event of a fall
High-quality CNC milled from aluminium, very light and nevertheless resistant
In our online shop you will find everything that makes you and your motorbike happy. Thanks to our product variety, which is growing daily, we want to cover the needs of today's motorcyclists. Our products are characterised by their good quality at a fair price. Based on years of experience in the motorbike accessories industry, we are always working on the development of new products to surprise you with our innovations tomorrow.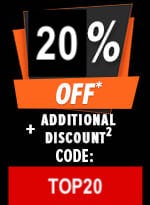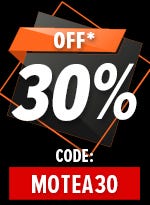 Fits on the following models:
| Make | Name | Year |
| --- | --- | --- |
| Honda | CBR 1000 RR Fireblade | 2004 - 2019 |
| Honda | CBR 1000 RR Fireblade SP | 2017 - 2019 |
| Honda | CBR 1000 RR Fireblade SP-2 | 2017 - 2018 |
Be the first to review this product