by 30% code: MOTEA30£178.49
30 day return policy
Very fast delivery
Delivery: 06.12.2023 - 12.12.2023
Sku: 974710-0
Lower vented Leg Fairing compatible with Harley Davidson Touring Modelle 14-23 Craftride with speakers black
Leg shield with loudspeaker
Incl. mounting kit
Splinter-proof ABS
Black gloss paint finish
Suitable for cooling or windscreen
Mounting on original engine guard
Integrated speakers for rich sound
Airflow control with ventilation flaps
Note: Only suitable with original crash bars for Touring models
Other products you might like

The motorcycle leg fairing vented with speakers by Craftride, suitable for your Harley Davidson Touring Modelle
When it comes to motorcycle fairing accessories, there are endless possibilities to change the look of your machine and add new functions. Especially small parts are very popular because they can be mounted quickly and easily. These can be spare parts for defective or outdated original small parts, or accessories for retrofitting your motorcycle. Especially the riders of Harley Davidson models are known for constantly screwing on and changing their bike.
A small part for changing your Harley custom bike is the leg shield. The Craftride leg shield is suitable for mounting on the original engine guard of your Harley Davidson. Integrated ventilation flaps in the leg shield allow the air flow to be regulated. Open flaps can provide cooling, while closed flaps provide more wind, dirt and rain protection. The Craftride leg shield fairing has integrated speakers. These provide a rich sound while driving. Made of shatterproof and high-strength ABS, the leg shield is particularly robust. To support the custom look of your Harley Davidson, the leg shield fairing is painted black. Thus it adapts itself optimally to the look of your motorcycle.
Suitable for your Harley Davidson Touring Modelle
Made of shatterproof ABS
Black glossy lacquered
Mounting on original motor protection guard
Regulation of the air flow by ventilation caps
Integrated speakers for rich sound
Only fits with original crash bar for Touring models
Incl. mounting kit
The black vented leg shield with speakers from Craftride is ideal for the fairing of your Harley machine. Stylish and functional, the Fairing fairing is an additional highlight on your bike. With your delivery you will receive the leg shields matching your model as well as an attachment kit.
Note: The Craftride fairing leg shield only fits with original crash bars for Harley Davidson Touring models.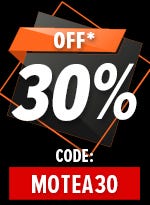 Fits on the following models:
| Make | Name | Year |
| --- | --- | --- |
| Harley Davidson | CVO Road Glide (FLTRXSE) | 2018 - 2023 |
| Harley Davidson | CVO Road Glide Limited (FLTRKSE) | 2022 - 2023 |
| Harley Davidson | CVO Road Glide Ultra (FLTRUSE) | 2014 - 2016 |
| Harley Davidson | CVO Road King (FLHRSE5) | 2014 |
| Harley Davidson | CVO Street Glide (FLHXSE) | 2014 - 2023 |
| Harley Davidson | Electra Glide Ultra Classic (FLHTCU) | 2014 - 2020 |
| Harley Davidson | Electra Glide Ultra Limited (FLHTK) | 2021 - 2023 |
| Harley Davidson | Road Glide Special (FLTRXS) | 2015 - 2020 |
| Harley Davidson | Road King (FLHR) | 2014 - 2023 |
| Harley Davidson | Road King Classic (FLHRC) | 2014 - 2019 |
| Harley Davidson | Road King Special (FLHRXS) | 2017 - 2020 |
| Harley Davidson | Street Glide (FLHX) | 2014 - 2022 |
| Harley Davidson | Street Glide Special (FLHXS) | 2015 - 2020 |
Be the first to review this product