by 30% code: CYBER30£146.99
30 day return policy
Very fast delivery
Delivery: 01.01.2024 - 05.01.2024
Sku: 974238-0
Motorcycle Seat Recover Upholstery Tourtecs Gel Komfort Driver Comfortseat
Important: Only possible for seats without integrated seat heating!
This seat conversion includes:
Refurbishment of your existing seat with matt artificial leather with anti-slip effect
Installation of gel cushions in the driver seat
Optional machine-embroidered lettering (e.g. model or name)
Colour of piping and seams freely selectable (silver, black, red, blue, orange, yellow, green or white)
For one-piece benches, the increase of upholstery (art. A040802) or the decrease of upholstery (art. A040803) can be ordered additionally
The offer is available for one-piece and two-piece seats
Further details on the ordering process and frequently asked questions can be found below
Other products you might like
The motorbike seat conversion from Tourtecs
With the seat conversion from Tourtecs you can upgrade your original seat in comfort & design.
To make your motorbike tour more comfortable on short and long distances, we install gel inserts in your existing seat. Depending on the seat, you can choose a rider gel insert or a double pack for rider and passenger. The gel inserts ensure an even distribution of the body weight on the seat. They also absorb vibrations and shocks.
A special highlight here: We not only upgrade the comfort of your seat. With the Tourtecs seat conversion, you can customise your seat according to your own personal taste.
Order process:
Add the desired seat conversion to the shopping cart
In addition, you can add the increase of upholstery (Art. A040802) or the decrease of upholstery (Art. A040803) of your seat.
NOT possible for two-piece seats or sports seats!
After all desired items are in the shopping cart - complete your order.
Within 24 hours after completing your order, you will receive a parcel slip and a consignment note by e-mail. Please mark your desired colour for the piping and the seams on the consignment note. If you wish, you can also choose an embroidery with which your seat should be embroidered.
Note: If you order on the weekend / public holiday, the mail will be sent on the next working day.
Send your seat to MOTEA using the label.
As soon as we receive the seat, processing will take approx. 21 days (Mon-Fri). After completion of the conversion work, we will send you your finished seat back.

Important notes!
This offer is for the conversion of an existing seat (no matter if one or two-piece). You send us your seat, we convert it and send it back to you. Two-piece benches remain two-piece even after conversion!
Note: This service can only be offered within the EU
Frequently asked questions and answers:
Question: Is a conversion also possible with existing seat heating?
Answer: No, a conversion with existing seat heating is unfortunately not possible. The installation of a new seat heater is also not offered.
Question: My seat is two-piece, is there anything to note here?
Answer: A two-piece seat remains two-piece even after conversion. There is no surcharge. The upholstering and downholstering is unfortunately not possible.
Question: Are the piping tapes applied to the pillion and driver's seat?
Answer: No, the piping tapes are only sewn on the pillion seat. This ensures the best seating comfort for the driver.
Question: Can I have the shape of my seat changed?
Answer: No, unfortunately this is not possible. The basic shape of the seat is not changed (except for conversions with upholstery of the lumbar support).
Question: Does the picture show my seat after the conversion?
Answer: The pictures shown are examples and do not show the exact model described. In our Pinterest account you will find numerous examples from customers.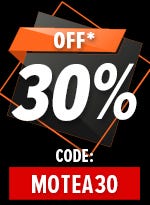 Fits on the following models:
| Make | Name | Year |
| --- | --- | --- |
| AJP | PR5 Enduro Extreme 250 | 1 |
| AJP | PR7 | 2018 |
| Alrendo | Bravo TS | 2022 |
| Aprilia | AF1-125 Futura | 1990 - 1991 |
| Aprilia | Caponord 1200 | 2013 - 2016 |
| Aprilia | Caponord 1200 Rally | 2015 - 2016 |
| Aprilia | Caponord ETV 1000 | 2001 - 2007 |
| Aprilia | Dorsoduro 1200 | 2011 - 2016 |
| Aprilia | Dorsoduro 750 | 2008 - 2016 |
| Aprilia | Dorsoduro 900 | 2017 - 2020 |
| Aprilia | Falco SL 1000 | 2000 - 2004 |
| Aprilia | Mana 850 | 2008 - 2012 |
| Aprilia | Mana 850 GT | 2009 - 2016 |
| Aprilia | Moto 6 5 | 1995 - 2000 |
| Aprilia | MX 125 Supermoto | 2004 - 2007 |
| Aprilia | MXV 450 | 1 |
| Aprilia | Pegaso 650 | 1992 - 2004 |
| Aprilia | Pegaso 650 Strada/Factory | 2005 - 2010 |
| Aprilia | Pegaso 650 Trail | 2006 - 2009 |
| Aprilia | RS 125 | 1992 - 2023 |
| Aprilia | RS 250 | 1994 - 2004 |
| Aprilia | RS 50 | 1993 - 2013 |
| Aprilia | RS 660 | 2020 - 2023 |
| Aprilia | RS4 125/ RS 125 | 2011 - 2013 |
| Aprilia | RS4 50 | 2011 - 2020 |
| Aprilia | RST 1000 Futura | 2001 - 2004 |
| Aprilia | RSV 1000 R (Mille) | 2004 - 2010 |
| Aprilia | RSV Mille | 1998 - 2003 |
| Aprilia | RSV4 | 2009 - 2014 |
| Aprilia | RSV4 1100 | 2021 - 2023 |
| Aprilia | RSV4 1100 Factory | 2019 - 2023 |
| Aprilia | RSV4 Factory | 2009 - 2015 |
| Aprilia | RSV4 Factory | 2021 |
| Aprilia | RSV4 RF | 2015 - 2018 |
| Aprilia | RSV4 RR | 2015 - 2021 |
| Aprilia | RX 125 | 2015 |
| Aprilia | RX 125 | 2018 - 2023 |
| Aprilia | RX 50 | 1 |
| Aprilia | RXV 4-5 | 1 |
| Aprilia | RXV 450 | 1 |
| Aprilia | RXV 5-5 | 1 |
| Aprilia | RXV 550 | 1 |
| Aprilia | Shiver 750 | 2007 - 2016 |
| Aprilia | Shiver 750 GT | 2009 - 2014 |
| Aprilia | Shiver 900 | 2017 - 2020 |
| Aprilia | SX 125 | 2008 - 2013 |
| Aprilia | SX 125 | 2018 - 2023 |
| Aprilia | SX 50 | 1 |
| Aprilia | SXV 4-5 | 1 |
| Aprilia | SXV 450 | 1 |
| Aprilia | SXV 5-5 | 1 |
| Aprilia | SXV 550 | 1 |
| Aprilia | Tuareg 660 | 2022 - 2023 |
| Aprilia | Tuono 1000/ R | 2002 - 2011 |
| Aprilia | Tuono 125 | 2003 - 2005 |
| Aprilia | Tuono 125 | 2017 - 2023 |
| Aprilia | Tuono 660 | 2020 - 2023 |
| Aprilia | Tuono 660 Factory | 2022 - 2023 |
| Aprilia | Tuono V4 1100 | 2021 - 2023 |
| Aprilia | Tuono V4 1100 Factory | 2015 - 2023 |
| Aprilia | Tuono V4 1100 RR | 2015 - 2021 |
| Aprilia | Tuono V4 Factory | 2021 |
| Aprilia | Tuono V4 R | 2011 - 2014 |
| Asiawing | 250 Enduro | 1 |
| Asiawing | 450 Enduro | 1 |
| Benelli | 402 S | 2018 |
| Benelli | 502C | 2020 - 2023 |
| Benelli | 752 S | 2018 - 2023 |
| Benelli | BN 125 | 2018 - 2022 |
| Benelli | BN 251 | 2015 - 2021 |
| Benelli | BN 302 | 2014 - 2017 |
| Benelli | BN 302 R | 2017 - 2021 |
| Benelli | BN 302 S | 2018 - 2021 |
| Benelli | BN 600 | 2013 - 2017 |
| Benelli | BN 600 | 2019 - 2020 |
| Benelli | BN 600 GT | 2014 - 2017 |
| Benelli | BX 449 | 1 |
| Benelli | Century Racer 1130 | 2011 - 2012 |
| Benelli | Century Racer 899 | 2011 - 2012 |
| Benelli | Imperiale 400 | 2018 - 2023 |
| Benelli | Leoncino 125 | 2022 |
| Benelli | Leoncino 250 | 2018 - 2019 |
| Benelli | Leoncino 500 | 2016 - 2023 |
| Benelli | Leoncino 500 Trail | 2017 - 2023 |
| Benelli | TnT 1130 | 2004 - 2010 |
| Benelli | TnT 1130 | 2013 - 2015 |
| Benelli | TnT 1130 Cafe Racer | 2004 - 2012 |
| Benelli | TNT 125 | 2017 - 2022 |
| Benelli | TnT 899 | 2008 - 2016 |
| Benelli | TnT 899 Cafe Racer | 2012 |
| Benelli | TnT R | 2013 - 2016 |
| Benelli | TnT R 160 | 2011 - 2016 |
| Benelli | Tornado 1130 Tre | 2006 - 2010 |
| Benelli | Tornado 900 Tre | 2003 - 2006 |
| Benelli | TreK 1130 | 2007 - 2016 |
| Benelli | TreK 1130 Amazonas | 2008 - 2016 |
| Benelli | TreK 899 | 2009 - 2012 |
| Benelli | TRK 251 | 2021 - 2022 |
| Benelli | TRK 502 | 2016 - 2023 |
| Benelli | TRK 502 X | 2019 - 2023 |
| Benelli | TRK 702 | 2023 |
| Benelli | TRK 800 | 2022 - 2023 |
| Beta | Alp 125 | 1 |
| Beta | Alp 200 | 1 |
| Beta | Alp 350 | 1 |
| Beta | Alp 4.0 350 | 1 |
| Beta | Alp M4 | 1 |
| Beta | RE 125 | 1 |
| Beta | RR 125 | 1 |
| Beta | RR 125 Motard | 1 |
| Beta | RR 250 | 1 |
| Beta | RR 300 | 1 |
| Beta | RR 350 | 1 |
| Beta | RR 390 | 1 |
| Beta | RR 400 | 1 |
| Beta | RR 430 | 1 |
| Beta | RR 450 | 1 |
| Beta | RR 480 | 1 |
| Beta | RR 498 | 1 |
| Beta | RR 50 | 1 |
| Beta | RR 525 | 1 |
| Beta | Urban 125/ 200 | 1 |
| Beta | Xtrainer 250 | 1 |
| Beta | Xtrainer 300 | 1 |
| Bimota | DB10 Bimotard | 2012 |
| Bimota | DB5 E/RE | 2013 |
| Bimota | DB5 R | 2006 - 2012 |
| Bimota | DB5 S | 2006 - 2012 |
| Bimota | DB5/ Mille | 2005 |
| Bimota | DB6 R/ RE Delirio | 2008 - 2012 |
| Bimota | DB6/ E Delirio | 2008 - 2012 |
| Bimota | DB7 | 2009 - 2011 |
| Bimota | DB8 | 2011 - 2016 |
| Bimota | DB9 Brivido | 2012 |
| Bimota | KB4 | 2022 |
| Bimota | Tesi 3D | 2007 - 2016 |
| BMW | F 650 | 1993 - 2000 |
| BMW | F 650 CS Scarver | 2002 - 2005 |
| BMW | F 650 GS | 2000 - 2012 |
| BMW | F 650 GS Dakar | 2000 - 2007 |
| BMW | F 650 ST | 1997 - 2000 |
| BMW | F 700 GS | 2013 - 2017 |
| BMW | F 800 GS | 2008 - 2017 |
| BMW | F 800 GS Adventure | 2013 - 2018 |
| BMW | F 800 GT | 2013 - 2020 |
| BMW | F 800 R | 2009 - 2019 |
| BMW | F 800 S | 2006 - 2010 |
| BMW | F 800 ST | 2006 - 2012 |
| BMW | F 900 R | 2020 - 2023 |
| BMW | F 900 XR | 2020 - 2023 |
| BMW | G 310 GS | 2017 - 2023 |
| BMW | G 310 R | 2016 - 2023 |
| BMW | G 450 X | 2008 - 2011 |
| BMW | G 650 GS | 2011 - 2016 |
| BMW | G 650 GS Sertao | 2012 - 2014 |
| BMW | G 650 Xchallenge | 2007 - 2010 |
| BMW | G 650 Xcountry | 2007 - 2010 |
| BMW | G 650 Xmoto | 2007 - 2010 |
| BMW | HP2 Enduro | 2005 - 2008 |
| BMW | HP2 Megamoto | 2007 - 2010 |
| BMW | HP2 Sport | 2008 - 2011 |
| BMW | HP4 | 2013 - 2014 |
| BMW | K 100 | 1983 - 1990 |
| BMW | K 100 LT | 1987 - 1991 |
| BMW | K 100 RS | 1983 - 1991 |
| BMW | K 100 RT | 1983 - 1994 |
| BMW | K 1100 LT | 1991 - 1999 |
| BMW | K 1100 RS | 1992 - 1996 |
| BMW | K 1200 GT | 2003 - 2008 |
| BMW | K 1200 R | 2005 - 2008 |
| BMW | K 1200 R Sport | 2007 - 2008 |
| BMW | K 1200 RS | 1997 - 2005 |
| BMW | K 1200 S | 2004 - 2008 |
| BMW | K 1300 GT | 2009 - 2012 |
| BMW | K 1300 R | 2009 - 2016 |
| BMW | K 1300 S | 2009 - 2016 |
| BMW | K 1600 B | 2017 - 2023 |
| BMW | K 1600 Grand America | 2018 - 2023 |
| BMW | K 1600 GT | 2011 - 2023 |
| BMW | K 1600 GTL | 2011 - 2023 |
| BMW | K 75 C | 1985 - 1990 |
| BMW | K 75 RT | 1989 - 1996 |
| BMW | K 75 S | 1986 - 1996 |
| BMW | K1 | 1989 - 1993 |
| BMW | M 1000 R | 2023 |
| BMW | M 1000 RR | 2021 - 2023 |
| BMW | R 100 GS | 1987 - 1996 |
| BMW | R 100 GS PD | 1989 - 1996 |
| BMW | R 100 R | 1991 - 1996 |
| BMW | R 100 RS | 1986 - 1992 |
| BMW | R 100 RT | 1978 - 1996 |
| BMW | R 1100 GS | 1994 - 1999 |
| BMW | R 1100 R | 1994 - 2000 |
| BMW | R 1100 RS | 1993 - 2001 |
| BMW | R 1100 RT | 1996 - 2001 |
| BMW | R 1100 S | 1998 - 2005 |
| BMW | R 1150 GS | 2000 - 2004 |
| BMW | R 1150 GS Adventure | 2002 - 2005 |
| BMW | R 1150 R | 2001 - 2006 |
| BMW | R 1150 R Rockster | 2003 - 2005 |
| BMW | R 1150 RS | 2001 - 2005 |
| BMW | R 1150 RT | 2001 - 2005 |
| BMW | R 1200 GS | 2004 - 2018 |
| BMW | R 1200 GS Adventure | 2006 - 2018 |
| BMW | R 1200 GS Exclusive | 2017 - 2018 |
| BMW | R 1200 GS Rallye | 2017 - 2018 |
| BMW | R 1200 R | 2006 - 2018 |
| BMW | R 1200 R Classic | 2011 - 2012 |
| BMW | R 1200 RS | 2015 - 2018 |
| BMW | R 1200 RT | 2005 - 2018 |
| BMW | R 1200 S | 2006 - 2008 |
| BMW | R 1200 ST | 2005 - 2008 |
| BMW | R 1250 GS | 2019 - 2023 |
| BMW | R 1250 GS Adventure | 2019 - 2023 |
| BMW | R 1250 R | 2019 - 2023 |
| BMW | R 1250 RS | 2019 - 2023 |
| BMW | R 1250 RT | 2019 - 2023 |
| BMW | R 45 | 1978 - 1985 |
| BMW | R 65 | 1978 - 1993 |
| BMW | R 65 G/S | 1987 - 1992 |
| BMW | R 80 G/S | 1980 - 1988 |
| BMW | R 80 GS | 1987 - 1996 |
| BMW | R 80 R | 1991 - 1995 |
| BMW | R 80 RT | 1984 - 1995 |
| BMW | R 850 GS | 1998 - 2001 |
| BMW | R 850 R | 1994 - 2007 |
| BMW | R NineT | 2014 - 2023 |
| BMW | R NineT Pure | 2017 - 2023 |
| BMW | R NineT Racer | 2017 - 2020 |
| BMW | R NineT Scrambler | 2016 - 2023 |
| BMW | R NineT Urban G/S | 2017 - 2023 |
| BMW | S 1000 R | 2014 - 2023 |
| BMW | S 1000 RR | 2009 - 2023 |
| BMW | S 1000 XR | 2015 - 2023 |
| Borossi | BT 450 Enduro GS/LX | 1 |
| Borossi | BT 450 MX Moto Cross | 1 |
| Borossi | BT 450 SM Supermoto | 1 |
| Brixton | Cromwell 125 | 2022 - 2023 |
| Brixton | Cromwell 250 | 2022 - 2023 |
| Brixton | Crossfire 125 | 2022 - 2023 |
| Brixton | Crossfire 125 XS | 2022 - 2023 |
| Brixton | Felsberg 125 / XC | 2022 - 2023 |
| Brixton | Felsberg 250 | 2022 - 2023 |
| Brixton | Rayburn 125 | 2022 - 2023 |
| Brixton | Sunray 125 | 2022 - 2023 |
| BSA | Gold Star | 2023 |
| Buell | 1125 CR | 2009 - 2010 |
| Buell | 1125 R | 2008 - 2010 |
| Buell | M2 Cyclone | 1997 - 2002 |
| Buell | S1 Lightning | 1996 - 1998 |
| Buell | S3 Thunderbolt | 1997 - 1999 |
| Buell | X1 Lightning | 1999 - 2002 |
| Buell | XB12 R Firebolt | 2003 - 2007 |
| Buell | XB12 S Lightning | 2003 - 2010 |
| Buell | XB12 Scg Lightning Low | 2006 - 2010 |
| Buell | XB12 Ss Lightning Long | 2006 - 2010 |
| Buell | XB12 STT Lightning Super TT | 2007 - 2008 |
| Buell | XB12 SX City X | 2010 |
| Buell | XB12 X Ulysses | 2005 - 2010 |
| Buell | XB12 XT Ulysses | 2008 - 2010 |
| Buell | XB9 R Firebolt | 2002 - 2004 |
| Buell | XB9 S Lightning | 2002 - 2004 |
| Buell | XB9 Scg Lightning Low | 2005 - 2010 |
| Buell | XB9 SX Lightning CityX | 2005 - 2010 |
| Cagiva | Canyon 500 | 1998 - 2005 |
| Cagiva | Canyon 600 | 1996 - 1997 |
| Cagiva | Elefant 750 | 1994 - 1997 |
| Cagiva | Elefant 900 AC | 1992 - 1997 |
| Cagiva | Gran Canyon 900 | 1998 - 2000 |
| Cagiva | Mito 125 | 1999 - 2007 |
| Cagiva | Mito SP 525 | 2008 - 2012 |
| Cagiva | Navigator 1000 | 2000 - 2005 |
| Cagiva | Planet 125 | 1998 - 2002 |
| Cagiva | Raptor 1000 | 2000 - 2005 |
| Cagiva | Raptor 125 | 2003 - 2012 |
| Cagiva | Raptor 650 | 2000 - 2007 |
| Can-Am | Spyder 1000/ RS | 2007 - 2015 |
| CFMOTO | 400 NK | 2017 |
| CFMOTO | 400 NK | 2021 - 2022 |
| CFMOTO | 450 SR | 2023 |
| CFMOTO | 650 GT | 2021 - 2023 |
| CFMOTO | 650 MT | 2022 - 2023 |
| CFMOTO | 650 NK | 2015 - 2017 |
| CFMOTO | 650 NK | 2021 - 2023 |
| CFMOTO | 650 TK | 2015 - 2017 |
| CFMOTO | 700 CL-X Adventure | 2023 |
| CFMOTO | 800 C22 | 2023 |
| CFMOTO | 800 MT Sport | 2023 |
| CFMOTO | 800 MT Touring | 2022 - 2023 |
| CFMOTO | Papio 125 | 2017 |
| Daelim | Roadwin 125 R FI | 2008 - 2013 |
| Daelim | Roadwin 125/ FI | 2004 - 2016 |
| Daelim | Roadwin 250 | 2014 - 2015 |
| Derbi | GPR 125 Nude | 2004 - 2008 |
| Derbi | GPR 125 Racing | 2004 - 2013 |
| Derbi | GPR 50 | 2001 - 2013 |
| Derbi | Mulhacen 125 | 2007 - 2011 |
| Derbi | Mulhacen 659 | 2007 - 2011 |
| Derbi | Senda 125 Terra | 2007 - 2012 |
| Ducati | 1098 | 2007 - 2008 |
| Ducati | 1198 | 2009 - 2011 |
| Ducati | 1199 Panigale | 2012 - 2014 |
| Ducati | 1299 Panigale | 2015 - 2017 |
| Ducati | 1299 Panigale S | 2015 - 2017 |
| Ducati | 748 | 1995 - 2004 |
| Ducati | 749 | 2003 - 2007 |
| Ducati | 848 | 2008 - 2010 |
| Ducati | 848 Evo | 2011 - 2013 |
| Ducati | 888 | 1990 - 1995 |
| Ducati | 899 Panigale | 2014 - 2015 |
| Ducati | 916 | 1994 - 1998 |
| Ducati | 959 Panigale | 2016 - 2019 |
| Ducati | 996 | 1999 - 2001 |
| Ducati | 998 | 2002 - 2004 |
| Ducati | 999 | 2003 - 2006 |
| Ducati | DesertX | 2022 - 2023 |
| Ducati | Diavel | 2011 - 2018 |
| Ducati | Diavel 1260 | 2019 - 2021 |
| Ducati | Diavel 1260 S | 2019 - 2022 |
| Ducati | Diavel V4 | 2023 |
| Ducati | GT 1000 | 2006 - 2010 |
| Ducati | Hypermotard 1100/ Evo | 2007 - 2012 |
| Ducati | Hypermotard 796 | 2010 - 2012 |
| Ducati | Hypermotard 821 | 2013 - 2015 |
| Ducati | Hypermotard 939 | 2016 - 2018 |
| Ducati | Hypermotard 939 SP | 2016 - 2018 |
| Ducati | Hypermotard 950 | 2019 - 2023 |
| Ducati | Hypermotard 950 SP | 2019 - 2023 |
| Ducati | Hyperstrada | 2013 - 2015 |
| Ducati | Hyperstrada 939 | 2016 |
| Ducati | Monster (937/950) | 2021 - 2023 |
| Ducati | Monster 1000 | 2003 - 2005 |
| Ducati | Monster 1100 | 2009 - 2010 |
| Ducati | Monster 1100 Evo | 2011 - 2013 |
| Ducati | Monster 1200 R | 2016 - 2019 |
| Ducati | Monster 1200/ S | 2014 - 2020 |
| Ducati | Monster 600 | 1994 - 2001 |
| Ducati | Monster 620 | 2002 - 2006 |
| Ducati | Monster 695 | 2006 - 2007 |
| Ducati | Monster 696 | 2008 - 2014 |
| Ducati | Monster 750 | 1995 - 2002 |
| Ducati | Monster 796 | 2010 - 2014 |
| Ducati | Monster 797 | 2017 - 2020 |
| Ducati | Monster 800 | 2003 - 2004 |
| Ducati | Monster 821 | 2014 - 2020 |
| Ducati | Monster 900 | 1993 - 2002 |
| Ducati | Monster S2R 1000 | 2006 - 2008 |
| Ducati | Monster S2R 800 | 2005 - 2007 |
| Ducati | Monster S4 | 2000 - 2004 |
| Ducati | Monster S4R | 2003 - 2008 |
| Ducati | Monster S4RS | 2006 - 2008 |
| Ducati | Monster SP | 2023 |
| Ducati | Multistrada 1000 | 2003 - 2006 |
| Ducati | Multistrada 1100 | 2007 - 2009 |
| Ducati | Multistrada 1200 Enduro | 2016 - 2018 |
| Ducati | Multistrada 1200/ S | 2010 - 2017 |
| Ducati | Multistrada 1260 | 2018 - 2020 |
| Ducati | Multistrada 1260 Enduro | 2019 - 2021 |
| Ducati | Multistrada 1260 Pikes Peak | 2018 - 2020 |
| Ducati | Multistrada 1260 S | 2018 - 2020 |
| Ducati | Multistrada 1260 S D-Air | 2018 - 2020 |
| Ducati | Multistrada 620 | 2005 - 2006 |
| Ducati | Multistrada 950 | 2017 - 2021 |
| Ducati | Multistrada 950 S | 2019 - 2021 |
| Ducati | Multistrada V2 / S | 2022 - 2023 |
| Ducati | Multistrada V4 / S | 2021 - 2023 |
| Ducati | Multistrada V4 Pikes Peak | 2022 - 2023 |
| Ducati | Multistrada V4 Rally | 2023 |
| Ducati | Multistrada V4 S Sport | 2021 - 2022 |
| Ducati | Panigale R | 2015 - 2017 |
| Ducati | Panigale V2 | 2020 - 2023 |
| Ducati | Panigale V4 | 2018 - 2023 |
| Ducati | Panigale V4 R | 2019 - 2021 |
| Ducati | Panigale V4 S | 2018 - 2023 |
| Ducati | Panigale V4 SP | 2021 - 2022 |
| Ducati | Panigale V4 Speciale | 2019 |
| Ducati | Scrambler | 2015 - 2017 |
| Ducati | Scrambler 1100 | 2018 - 2020 |
| Ducati | Scrambler 1100 Pro / Dark | 2020 - 2023 |
| Ducati | Scrambler 1100 Special | 2018 - 2020 |
| Ducati | Scrambler 1100 Sport | 2018 - 2020 |
| Ducati | Scrambler 1100 Sport Pro | 2020 - 2023 |
| Ducati | Scrambler 1100 Tribute Pro | 2022 - 2023 |
| Ducati | Scrambler Café Racer | 2017 - 2020 |
| Ducati | Scrambler Classic | 2015 - 2018 |
| Ducati | Scrambler Desert Sled | 2017 - 2022 |
| Ducati | Scrambler Flat Track Pro | 2016 |
| Ducati | Scrambler Full Throttle | 2015 - 2020 |
| Ducati | Scrambler Full Throttle | 2023 |
| Ducati | Scrambler Icon | 2015 - 2023 |
| Ducati | Scrambler Mach 2.0 | 2018 |
| Ducati | Scrambler Night Shift | 2021 - 2023 |
| Ducati | Scrambler Sixty2 | 2016 - 2020 |
| Ducati | Scrambler Street Classic | 2018 |
| Ducati | Scrambler Urban Enduro | 2015 - 2016 |
| Ducati | Scrambler Urban Motard | 2022 |
| Ducati | Sport 1000/ S | 2006 - 2010 |
| Ducati | Sport 620 | 2003 - 2004 |
| Ducati | ST2 | 1997 - 2003 |
| Ducati | ST3 | 2004 - 2007 |
| Ducati | ST4 | 1998 - 2003 |
| Ducati | ST4S | 2001 - 2005 |
| Ducati | Streetfighter 848 | 2011 - 2015 |
| Ducati | Streetfighter V2 | 2022 |
| Ducati | Streetfighter V2 | 2022 - 2023 |
| Ducati | Streetfighter V4 | 2020 - 2023 |
| Ducati | Streetfighter V4 S | 2020 - 2023 |
| Ducati | Streetfighter/ S | 2009 - 2013 |
| Ducati | Supersport 1000 SS/DS | 2003 - 2007 |
| Ducati | Supersport 600 SS | 1994 - 1998 |
| Ducati | Supersport 750 SS | 1991 - 2002 |
| Ducati | Supersport 800 SS | 2003 - 2004 |
| Ducati | Supersport 900 SS | 1991 - 2002 |
| Ducati | Supersport 950 / S | 2021 - 2023 |
| Ducati | Supersport/ S | 2017 - 2021 |
| Ducati | Xdiavel/ S | 2016 - 2023 |
| EBR | 1190 RX | 2015 |
| EBR | 1190 SX | 2015 |
| Fantic | 250 ER | 1 |
| Fantic | Caballero 700 | 2023 |
| Fantic | Caballero Explorer 500 | 2022 - 2023 |
| Fantic | Caballero Flat Track 125 | 2021 - 2023 |
| Fantic | Caballero Flat Track 500 | 2021 - 2023 |
| Fantic | Caballero Rally 500 | 2022 - 2023 |
| Fantic | Caballero Scrambler 125 | 2021 - 2023 |
| Fantic | Caballero Scrambler 500 | 2018 - 2023 |
| Fantic | XEF 125 | 1 |
| Gas Gas | EC 125 | 1 |
| Gas Gas | EC 200 | 1 |
| Gas Gas | EC 250 | 1 |
| Gas Gas | EC 250 F | 1 |
| Gas Gas | EC 300 | 1 |
| Gas Gas | EC 350 F | 1 |
| Gas Gas | EC 450 | 1 |
| Gas Gas | EC 515 | 1 |
| Gas Gas | Endurocross | 1 |
| Gas Gas | ES 700 | 2023 |
| Gas Gas | FSE 450/ 500 | 1 |
| Gas Gas | MC 125 | 1 |
| Gas Gas | MC 250 | 1 |
| Gas Gas | MC 250 F | 1 |
| Gas Gas | MC 350 F | 1 |
| Gas Gas | MC 450 F | 1 |
| Gas Gas | Pampera 125 | 1 |
| Gas Gas | Pampera 250/ 280 | 1 |
| Gas Gas | Pampera 400 | 1 |
| Gas Gas | SM 50/ 125/ 250 | 1 |
| Gas Gas | SM 700 | 2023 |
| Gilera | DNA 125 | 2001 - 2005 |
| Gilera | DNA 180 | 2001 - 2005 |
| Gilera | DNA 50 | 2001 - 2005 |
| Honda | Africa Twin CRF 1000 L | 2016 - 2019 |
| Honda | Africa Twin XRV 650 | 1988 - 1989 |
| Honda | Africa Twin XRV 750 | 1990 - 2003 |
| Honda | CB 1000 | 1993 - 1997 |
| Honda | CB 1000 R | 2008 - 2016 |
| Honda | CB 1000 R | 2018 - 2023 |
| Honda | CB 1100 | 2013 - 2014 |
| Honda | CB 1100 EX | 2014 - 2020 |
| Honda | CB 1100 RS | 2017 - 2020 |
| Honda | CB 125 F | 2015 - 2022 |
| Honda | CB 125 R | 2018 - 2022 |
| Honda | CB 1300 | 2003 - 2009 |
| Honda | CB 1300 S | 2005 - 2013 |
| Honda | CB 250 Two-Fifty | 1992 - 2005 |
| Honda | CB 300 F | 2015 - 2016 |
| Honda | CB 300 R | 2018 - 2021 |
| Honda | CB 500 | 1994 - 2003 |
| Honda | CB 500 F | 2013 - 2023 |
| Honda | CB 500 S | 1998 - 2003 |
| Honda | CB 500 X | 2013 - 2023 |
| Honda | CB 650 F | 2014 - 2018 |
| Honda | CB 650 R | 2019 - 2023 |
| Honda | CB 750 Seven Fifty | 1992 - 2003 |
| Honda | CB-1 | 1989 - 1991 |
| Honda | CBF 1000 | 2006 - 2009 |
| Honda | CBF 1000/ F | 2010 - 2016 |
| Honda | CBF 125 | 2009 - 2014 |
| Honda | CBF 250 | 2003 - 2010 |
| Honda | CBF 500 | 2004 - 2007 |
| Honda | CBF 600 | 2004 - 2012 |
| Honda | CBF 600 S | 2004 - 2013 |
| Honda | CBR 1000 F | 1987 - 2000 |
| Honda | CBR 1000 RR Fireblade | 2004 - 2019 |
| Honda | CBR 1000 RR Fireblade SP | 2017 - 2019 |
| Honda | CBR 1000 RR Fireblade SP-2 | 2017 - 2018 |
| Honda | CBR 1000 RR-R Fireblade | 2020 - 2023 |
| Honda | CBR 1000 RR-R SP Fireblade | 2020 - 2023 |
| Honda | CBR 1100 XX | 1997 - 2007 |
| Honda | CBR 125 R | 2004 - 2016 |
| Honda | CBR 250 R | 2011 - 2014 |
| Honda | CBR 300 R | 2014 - 2016 |
| Honda | CBR 400 RR | 1990 - 1999 |
| Honda | CBR 500 R | 2013 - 2023 |
| Honda | CBR 600 F | 1986 - 2007 |
| Honda | CBR 600 F | 2011 - 2013 |
| Honda | CBR 600 F Sport | 2001 - 2002 |
| Honda | CBR 600 RR | 2003 - 2016 |
| Honda | CBR 650 F | 2014 - 2018 |
| Honda | CBR 650 R | 2019 - 2023 |
| Honda | CBR 900 RR Fireblade | 1992 - 2003 |
| Honda | CG 125 | 1998 - 2001 |
| Honda | City Fly 125 | 1998 - 2001 |
| Honda | CL500 Scrambler | 2023 |
| Honda | CR 125/ 250/ 500 | 1 |
| Honda | CR 80/ 85 R | 1 |
| Honda | CRE 125/ 250 | 1 |
| Honda | CRE 350/ 400 | 1 |
| Honda | CRE-F 250/ 450/ 500 | 1 |
| Honda | CRF 100 F | 1 |
| Honda | CRF 125 F | 1 |
| Honda | CRF 150 F/ R | 1 |
| Honda | CRF 250 L | 2013 - 2021 |
| Honda | CRF 250 R-RX | 1 |
| Honda | CRF 250 Rally | 2017 - 2021 |
| Honda | CRF 300 L | 2022 - 2023 |
| Honda | CRF 300 Rally | 2022 - 2023 |
| Honda | CRF 400 RX | 1 |
| Honda | CRF 450 R-RX | 1 |
| Honda | CRF 450L | 2019 - 2021 |
| Honda | CRM 450 R | 1 |
| Honda | Crossrunner | 2011 - 2020 |
| Honda | Crosstourer | 2012 - 2020 |
| Honda | CTX 1300 | 2014 - 2016 |
| Honda | CTX 700 | 2014 - 2016 |
| Honda | CTX 700 N | 2014 - 2016 |
| Honda | Deauville NT 650 V | 1998 - 2005 |
| Honda | Deauville NT 700 V | 2006 - 2016 |
| Honda | DN-01 | 2008 - 2011 |
| Honda | FMX 650 | 2005 - 2006 |
| Honda | Gold Wing 1500 | 1988 - 2000 |
| Honda | Gold Wing 1800 | 2001 - 2016 |
| Honda | Gold Wing 1800 | 2018 - 2023 |
| Honda | Gold Wing F6B | 2013 - 2016 |
| Honda | Hornet 600 | 1998 - 2013 |
| Honda | Hornet 600 S | 2000 - 2003 |
| Honda | Hornet 750 | 2023 |
| Honda | Hornet 900 | 2002 - 2005 |
| Honda | Monkey 125 | 2022 |
| Honda | MSX 125 Grom | 2013 - 2022 |
| Honda | NC 700 S | 2012 - 2013 |
| Honda | NC 700 X | 2012 - 2013 |
| Honda | NC 750 S | 2014 - 2020 |
| Honda | NC 750 X | 2014 - 2023 |
| Honda | NM4 Vultus | 2014 - 2016 |
| Honda | NSR 125 R | 1994 - 2001 |
| Honda | NT 1100 | 2022 - 2023 |
| Honda | NTV 650 Revere | 1988 - 1998 |
| Honda | NX 650 Dominator | 1988 - 2000 |
| Honda | Pan European ST 1100 | 1990 - 2001 |
| Honda | Pan European ST 1300 | 2002 - 2016 |
| Honda | SLR 650 | 1997 - 1999 |
| Honda | Transalp XL 600 V | 1987 - 1999 |
| Honda | Transalp XL 650 V | 2000 - 2007 |
| Honda | Transalp XL 700 V | 2007 - 2014 |
| Honda | Transalp XL 750 | 2023 |
| Honda | Varadero 125 | 2001 - 2016 |
| Honda | Varadero XL 1000 V | 1999 - 2011 |
| Honda | VFR 1200 F | 2010 - 2016 |
| Honda | VFR 750 F | 1985 - 1997 |
| Honda | VFR 750 R | 1987 - 1992 |
| Honda | VFR 800 F | 1998 - 2020 |
| Honda | VTR 1000 F Firestorm | 1997 - 2006 |
| Honda | VTR 1000 SP-1 | 2000 - 2001 |
| Honda | VTR 1000 SP-2 | 2002 - 2006 |
| Honda | VTR 250 | 1997 - 2012 |
| Honda | X-11/ X-Eleven | 1999 - 2003 |
| Honda | X4 | 1997 - 2003 |
| Honda | XR 125 L | 2003 - 2008 |
| Honda | XR 650 R | 2000 - 2009 |
| Horex | VR6 | 2012 - 2022 |
| Husaberg | FC 450/ 470 | 1 |
| Husaberg | FC 501/ 550/ 600 | 1 |
| Husaberg | FE 125/ 250/ 350/ 390 | 1 |
| Husaberg | FE 400/ 450 | 1 |
| Husaberg | FE 500/ 501/ 550/ 570 | 1 |
| Husaberg | FE 600/ 650 | 1 |
| Husaberg | FS 400/ 450/ 550/ 650 | 1 |
| Husaberg | TE 125/ 250/ 300 | 1 |
| Husqvarna | 701 Enduro | 2016 - 2023 |
| Husqvarna | 701 Supermoto | 2015 - 2023 |
| Husqvarna | CR 125/ 250 R | 1 |
| Husqvarna | FC 250 | 1 |
| Husqvarna | FC 350 | 1 |
| Husqvarna | FC 450 | 1 |
| Husqvarna | FE 250 | 1 |
| Husqvarna | FE 350 | 1 |
| Husqvarna | FE 450 | 1 |
| Husqvarna | FE 501 | 1 |
| Husqvarna | FS 450 | 2021 - 2023 |
| Husqvarna | Norden 901 | 2021 - 2023 |
| Husqvarna | Nuda 900/ R | 2012 - 2013 |
| Husqvarna | SM 125 S | 1 |
| Husqvarna | SM 450 R | 1 |
| Husqvarna | SMR 125 | 1 |
| Husqvarna | SMR 449 | 1 |
| Husqvarna | SMS 125 | 1 |
| Husqvarna | Svartpilen 125 | 2021 |
| Husqvarna | Svartpilen 401 | 2017 - 2023 |
| Husqvarna | Svartpilen 701 | 2019 - 2020 |
| Husqvarna | TC 125 | 1 |
| Husqvarna | TC 250 | 1 |
| Husqvarna | TC 450 | 1 |
| Husqvarna | TC 50/ 85 | 1 |
| Husqvarna | TC 510 | 1 |
| Husqvarna | TE 125 | 1 |
| Husqvarna | TE 150 | 1 |
| Husqvarna | TE 250 | 1 |
| Husqvarna | TE 300 | 1 |
| Husqvarna | TE 310 | 1 |
| Husqvarna | TE 350 | 1 |
| Husqvarna | TE 450 | 1 |
| Husqvarna | TE 510 | 1 |
| Husqvarna | TE 511 | 1 |
| Husqvarna | TE 610 | 1 |
| Husqvarna | TR 650 Strada | 2013 |
| Husqvarna | TR 650 Terra | 2013 |
| Husqvarna | TX 125 | 1 |
| Husqvarna | TXC 250/ 310 R | 1 |
| Husqvarna | Vitpilen 401 | 2017 - 2023 |
| Husqvarna | Vitpilen 701 | 2018 - 2020 |
| Husqvarna | WR 125 | 1 |
| Husqvarna | WR 250 | 1 |
| Husqvarna | WR 300 | 1 |
| Husqvarna | WR 360 | 1 |
| Husqvarna | WRE 125 | 1 |
| Hyosung | GD 250 i | 2013 - 2016 |
| Hyosung | GD 250 R | 2016 |
| Hyosung | GF 125 | 1998 - 2003 |
| Hyosung | GT 125 Naked | 2002 - 2016 |
| Hyosung | GT 125 R | 2005 - 2012 |
| Hyosung | GT 125 R Pro | 2016 |
| Hyosung | GT 250 RI Pro | 2016 |
| Hyosung | GT 250/i Naked | 2003 - 2015 |
| Hyosung | GT 250/i R | 2003 - 2015 |
| Hyosung | GT 650/i Naked | 2004 - 2016 |
| Hyosung | GT 650/i R | 2005 - 2016 |
| Hyosung | GT 650/i S | 2005 - 2011 |
| Hyosung | Karion 125 | 2002 - 2016 |
| Hyosung | XRX 125 Supermoto | 2006 - 2011 |
| Hyosung | XRX 125/ Funduro | 1999 - 2011 |
| Junak | Evo 125 | 2016 |
| Junak | Evo 300 | 2016 |
| Junak | M16 320 | 2016 - 2017 |
| Junak | Z 300 | 2017 - 2018 |
| Kawasaki | D-Tracker 125 | 2010 - 2014 |
| Kawasaki | ER-5 Twister | 1996 - 2006 |
| Kawasaki | ER-6f | 2006 - 2016 |
| Kawasaki | ER-6n | 2005 - 2016 |
| Kawasaki | Estrella 250 | 1994 - 1998 |
| Kawasaki | GPX 600 R | 1988 - 1999 |
| Kawasaki | GPX 750 R | 1987 - 1988 |
| Kawasaki | GPZ 1100 | 1995 - 1999 |
| Kawasaki | GPZ 500 S | 1985 - 2003 |
| Kawasaki | GPZ 600 R | 1985 - 1989 |
| Kawasaki | GPZ 750 R | 1984 - 1987 |
| Kawasaki | GPZ 900 R | 1984 - 1993 |
| Kawasaki | GTR 1000 | 1986 - 2003 |
| Kawasaki | GTR 1400 | 2007 - 2017 |
| Kawasaki | KLE 500 | 1990 - 2007 |
| Kawasaki | KLR 650 | 1995 - 2003 |
| Kawasaki | KLV 1000 | 2004 - 2006 |
| Kawasaki | KLX 125 | 2010 - 2016 |
| Kawasaki | KLX 140/ L | 1 |
| Kawasaki | KLX 250 | 2009 - 2016 |
| Kawasaki | KLX 450/ R | 1 |
| Kawasaki | KLX 650 | 1992 - 1996 |
| Kawasaki | KX 250 F | 1 |
| Kawasaki | KX 450 F | 1 |
| Kawasaki | KX 85/ 100/ 125 F | 1 |
| Kawasaki | Ninja 1000 SX | 2020 - 2023 |
| Kawasaki | Ninja 125 | 2019 - 2022 |
| Kawasaki | Ninja 250 R | 2008 - 2012 |
| Kawasaki | Ninja 250 SL | 2015 - 2016 |
| Kawasaki | Ninja 300 | 2013 - 2017 |
| Kawasaki | Ninja 400 | 2018 - 2023 |
| Kawasaki | Ninja 650 | 2017 - 2023 |
| Kawasaki | Ninja H2 | 2015 - 2020 |
| Kawasaki | Ninja H2 Carbon | 2017 - 2020 |
| Kawasaki | Ninja H2 SX | 2018 - 2023 |
| Kawasaki | Ninja H2R | 2015 - 2020 |
| Kawasaki | Versys 1000 | 2012 - 2023 |
| Kawasaki | Versys 650 | 2006 - 2023 |
| Kawasaki | Versys-X 300 | 2017 - 2020 |
| Kawasaki | W 650 | 1999 - 2006 |
| Kawasaki | W 800 | 2011 - 2016 |
| Kawasaki | W 800 | 2022 - 2023 |
| Kawasaki | W 800 Cafe | 2019 - 2020 |
| Kawasaki | W 800 Standard | 2020 - 2022 |
| Kawasaki | W 800 Street | 2019 - 2020 |
| Kawasaki | Z 1000 | 2003 - 2020 |
| Kawasaki | Z 1000 SX | 2011 - 2019 |
| Kawasaki | Z 125 | 2019 - 2022 |
| Kawasaki | Z 250 SL | 2015 - 2016 |
| Kawasaki | Z 300 | 2015 - 2017 |
| Kawasaki | Z 400 | 2019 - 2023 |
| Kawasaki | Z 650 | 2017 - 2023 |
| Kawasaki | Z 750 | 2004 - 2012 |
| Kawasaki | Z 750 R | 2011 - 2012 |
| Kawasaki | Z 750 S | 2005 - 2006 |
| Kawasaki | Z 800 | 2013 - 2016 |
| Kawasaki | Z 800 e | 2013 - 2016 |
| Kawasaki | Z 900 | 2017 - 2023 |
| Kawasaki | Z H2 | 2020 - 2023 |
| Kawasaki | Zephyr 1100 | 1992 - 1997 |
| Kawasaki | Zephyr 550 | 1991 - 1998 |
| Kawasaki | Zephyr 750 | 1991 - 1999 |
| Kawasaki | ZR-7 | 1999 - 2004 |
| Kawasaki | ZR-7S | 2001 - 2004 |
| Kawasaki | ZRX 1100 | 1997 - 2000 |
| Kawasaki | ZRX 1200 | 2001 - 2004 |
| Kawasaki | ZRX 1200 R | 2001 - 2007 |
| Kawasaki | ZRX 1200 S | 2001 - 2004 |
| Kawasaki | ZX-10R | 2004 - 2023 |
| Kawasaki | ZX-10RR | 2017 - 2023 |
| Kawasaki | ZX-12R | 2000 - 2006 |
| Kawasaki | ZX-6R | 1995 - 2016 |
| Kawasaki | ZX-6R | 2019 - 2020 |
| Kawasaki | ZX-6R 636 | 2013 - 2016 |
| Kawasaki | ZX-7R | 1996 - 2001 |
| Kawasaki | ZX-9R | 1994 - 2003 |
| Kawasaki | ZXR 400 | 1991 - 1999 |
| Kawasaki | ZXR 750 R | 1988 - 1995 |
| Kawasaki | ZZR 1100 | 1990 - 2001 |
| Kawasaki | ZZR 1200 | 2002 - 2005 |
| Kawasaki | ZZR 1400 | 2006 - 2020 |
| Kawasaki | ZZR 600 | 1990 - 2006 |
| Keeway | RKV 125 | 2013 - 2020 |
| Kreidler | Dice CR 125 | 2016 - 2017 |
| Kreidler | Dice GS 125 | 2016 - 2017 |
| Kreidler | Dice SM 125 | 2016 - 2017 |
| Kreidler | Enduro 125 DD | 2008 - 2015 |
| Kreidler | Street 125 DD | 2009 - 2013 |
| Kreidler | Supermoto 125 DD | 2008 - 2015 |
| KSR-Moto | Code 125 | 2017 |
| KSR-Moto | GRS 125 | 2015 - 2017 |
| KSR-Moto | TR 125 SM | 2015 - 2017 |
| KSR-Moto | TR 125 X | 2017 |
| KTM | 1050 Adventure | 2015 - 2016 |
| KTM | 1090 Adventure/ R | 2017 - 2019 |
| KTM | 1190 Adventure/ R | 2013 - 2016 |
| KTM | 1190 RC8 | 2008 - 2010 |
| KTM | 1190 RC8 R | 2009 - 2015 |
| KTM | 125 Duke | 2011 - 2022 |
| KTM | 125 EXC | 1 |
| KTM | 125 SX | 1 |
| KTM | 125 XC-W | 1 |
| KTM | 1290 Super Adventure | 2015 - 2016 |
| KTM | 1290 Super Adventure R | 2017 - 2023 |
| KTM | 1290 Super Adventure S | 2017 - 2023 |
| KTM | 1290 Super Adventure T | 2017 |
| KTM | 1290 Super Duke GT | 2016 - 2023 |
| KTM | 1290 Super Duke R | 2014 - 2023 |
| KTM | 150 EXC | 1 |
| KTM | 150 SX | 1 |
| KTM | 150 XC-W | 1 |
| KTM | 200 Duke | 2012 - 2015 |
| KTM | 200 EXC | 1 |
| KTM | 250 EXC | 1 |
| KTM | 250 EXC-F | 1 |
| KTM | 250 SX | 1 |
| KTM | 250 SX-F | 1 |
| KTM | 300 EXC | 1 |
| KTM | 350 EXC-F | 1 |
| KTM | 350 SX-F | 1 |
| KTM | 390 Adventure | 2020 - 2023 |
| KTM | 390 Duke | 2013 - 2023 |
| KTM | 400 EXC | 1 |
| KTM | 400 LC4 | 1 |
| KTM | 450 EXC | 1 |
| KTM | 450 EXC-F | 1 |
| KTM | 450 SMR | 1 |
| KTM | 450 SX-F | 1 |
| KTM | 50 SX | 1 |
| KTM | 500 EXC | 1 |
| KTM | 500 EXC-F | 1 |
| KTM | 525 EXC | 1 |
| KTM | 525 EXC-F | 1 |
| KTM | 530 EXC | 1 |
| KTM | 600 LC4 | 1 |
| KTM | 620 Duke | 1995 - 1999 |
| KTM | 620 LC4 | 1 |
| KTM | 640 Adventure | 1998 - 2002 |
| KTM | 640 Duke II | 1999 - 2007 |
| KTM | 640 LC4 | 1 |
| KTM | 640 Supermoto | 1999 - 2006 |
| KTM | 65 SX | 1 |
| KTM | 660 SMC | 2000 - 2005 |
| KTM | 690 Duke | 2008 - 2019 |
| KTM | 690 Duke R | 2013 - 2017 |
| KTM | 690 Enduro/ R | 2008 - 2017 |
| KTM | 690 Enduro/ R | 2019 - 2023 |
| KTM | 690 SMC | 2008 - 2011 |
| KTM | 690 SMC R | 2012 - 2017 |
| KTM | 690 SMC R | 2019 - 2023 |
| KTM | 690 Supermoto SM/ R | 2007 - 2010 |
| KTM | 790 Adventure | 2019 - 2021 |
| KTM | 790 Adventure | 2023 |
| KTM | 790 Adventure R | 2019 - 2021 |
| KTM | 790 Duke | 2018 - 2022 |
| KTM | 85 SX | 1 |
| KTM | 890 Adventure | 2021 - 2023 |
| KTM | 890 Adventure R | 2021 - 2023 |
| KTM | 890 Duke | 2021 - 2023 |
| KTM | 890 Duke R | 2020 - 2023 |
| KTM | 890 SMT | 2023 |
| KTM | 950 Adventure/ S | 2003 - 2006 |
| KTM | 950 Super Enduro/ R | 2006 - 2008 |
| KTM | 950 Supermoto SM/ R | 2005 - 2008 |
| KTM | 990 Adventure/ R/S | 2006 - 2012 |
| KTM | 990 Super Duke/ R | 2005 - 2013 |
| KTM | 990 Supermoto SM T | 2009 - 2012 |
| KTM | 990 Supermoto SM/ R | 2008 - 2013 |
| KTM | Freeride 250 F | 2018 - 2020 |
| KTM | Freeride 250 R | 2015 - 2017 |
| KTM | Freeride 350 | 2012 - 2017 |
| KTM | Freeride E-XC | 1 |
| KTM | LC4-Serie | 1 |
| KTM | RC 125 | 2014 - 2022 |
| KTM | RC 200 | 2014 |
| KTM | RC 390 | 2014 - 2023 |
| Kymco | CK1 | 2015 - 2016 |
| Kymco | K-Pipe 125 | 2013 - 2016 |
| Kymco | Quannon 125 | 2007 - 2014 |
| Kymco | Quannon 125 Naked | 2008 - 2014 |
| Kymco | Street Bike 125 | 2013 - 2014 |
| Leonart | Scrambler 250 | 2016 |
| Mash | Adventure 400 R | 2016 |
| Mash | Black Seven 125 | 2017 - 2022 |
| Mash | Cafe Racer 125 | 2016 - 2017 |
| Mash | Cafe Racer TT 40 | 2017 - 2018 |
| Mash | Dirt Track 650 | 2021 - 2022 |
| Mash | FiveHundred | 2015 - 2022 |
| Mash | Scrambler 125 | 2016 |
| Mash | Scrambler 400 | 2017 - 2018 |
| Mash | Seventy 125 | 2020 - 2022 |
| Mash | Seventy-Five | 2016 - 2018 |
| Mash | Sixhundred Classic 650 | 2022 |
| Mash | TwoFifty | 2015 - 2022 |
| Mash | X-Ride 125 | 2022 |
| Mash | X-Ride 650 | 2021 - 2022 |
| Montesa | 4Ride | 1 |
| Moto Guzzi | 1100 Sport | 1994 - 1999 |
| Moto Guzzi | 1200 Sport | 2007 - 2014 |
| Moto Guzzi | Bellagio | 2007 - 2014 |
| Moto Guzzi | Breva 1100 | 2004 - 2007 |
| Moto Guzzi | Breva 1200 | 2008 - 2012 |
| Moto Guzzi | Breva 750 | 2003 - 2009 |
| Moto Guzzi | Breva 850 | 2006 - 2007 |
| Moto Guzzi | Griso 1100 | 2005 - 2008 |
| Moto Guzzi | Griso 850 | 2006 - 2007 |
| Moto Guzzi | Griso 8V | 2007 - 2017 |
| Moto Guzzi | Norge 1200 | 2006 - 2010 |
| Moto Guzzi | Norge 850 | 2007 |
| Moto Guzzi | Norge GT 8V | 2011 - 2016 |
| Moto Guzzi | Stelvio | 2008 - 2016 |
| Moto Guzzi | V 10 Centauro | 1996 - 2001 |
| Moto Guzzi | V100 Mandello | 2022 - 2023 |
| Moto Guzzi | V11 Le Mans | 2001 - 2006 |
| Moto Guzzi | V11 Sport | 1999 - 2003 |
| Moto Guzzi | V11 Sport Scura | 2002 - 2003 |
| Moto Guzzi | V7 | 2012 |
| Moto Guzzi | V7 Cafe Classic | 2009 - 2011 |
| Moto Guzzi | V7 Classic | 2008 - 2011 |
| Moto Guzzi | V7 II Racer | 2015 - 2016 |
| Moto Guzzi | V7 II Special | 2015 - 2016 |
| Moto Guzzi | V7 II Stone | 2015 - 2016 |
| Moto Guzzi | V7 II Stornello | 2016 |
| Moto Guzzi | V7 III | 2020 |
| Moto Guzzi | V7 III Anniversario | 2017 |
| Moto Guzzi | V7 III Racer | 2017 - 2019 |
| Moto Guzzi | V7 III Rough/ Carbon | 2018 - 2019 |
| Moto Guzzi | V7 III Special/ Milano | 2017 - 2019 |
| Moto Guzzi | V7 III Stone | 2017 - 2019 |
| Moto Guzzi | V7 IV | 2021 - 2022 |
| Moto Guzzi | V7 Racer | 2011 - 2014 |
| Moto Guzzi | V7 Special | 2012 - 2014 |
| Moto Guzzi | V7 Special | 2021 - 2023 |
| Moto Guzzi | V7 Special Edition | 2021 - 2022 |
| Moto Guzzi | V7 Stone | 2013 - 2014 |
| Moto Guzzi | V7 Stone | 2021 - 2023 |
| Moto Guzzi | V85 | 2018 |
| Moto Guzzi | V85 TT | 2019 - 2023 |
| Moto Guzzi | V9 Bobber | 2016 - 2023 |
| Moto Guzzi | V9 Roamer | 2016 - 2023 |
| Moto Morini | 11 ½ | 2015 |
| Moto Morini | 6 1/2 | 2022 |
| Moto Morini | 9 1/2 | 2006 - 2010 |
| Moto Morini | Corsaro 1200 | 2005 - 2010 |
| Moto Morini | Corsaro 1200 ZT | 2019 |
| Moto Morini | Corsaro 1200 ZZ | 2017 - 2020 |
| Moto Morini | Corsaro Avio 1200 | 2008 - 2010 |
| Moto Morini | Corsaro Veloce 1200 | 2008 - 2010 |
| Moto Morini | Corsaro Veloce 1200 | 2015 |
| Moto Morini | Granpasso 1200 | 2008 - 2010 |
| Moto Morini | Granpasso 1200 | 2015 |
| Moto Morini | Milano 1200 | 2018 - 2020 |
| Moto Morini | Rebello 1200 | 2015 |
| Moto Morini | Scrambler | 2008 - 2010 |
| Moto Morini | Scrambler | 2015 |
| Moto Morini | Scrambler 1200 | 2018 - 2020 |
| Moto Morini | Sport 1200 | 2008 - 2010 |
| MV Agusta | Brutale 1000 RR | 2019 - 2022 |
| MV Agusta | Brutale 1000 RS | 2022 |
| MV Agusta | Brutale 1078 RR | 2009 |
| MV Agusta | Brutale 1090 | 2013 - 2018 |
| MV Agusta | Brutale 1090 R | 2011 - 2014 |
| MV Agusta | Brutale 1090 RR | 2010 - 2018 |
| MV Agusta | Brutale 675 | 2012 - 2017 |
| MV Agusta | Brutale 750 | 2001 - 2005 |
| MV Agusta | Brutale 800 Rosso | 2020 - 2022 |
| MV Agusta | Brutale 800/ RR | 2013 - 2022 |
| MV Agusta | Brutale 910 R/S | 2005 - 2007 |
| MV Agusta | Brutale 920 | 2011 - 2012 |
| MV Agusta | Brutale 989 R | 2008 - 2009 |
| MV Agusta | Brutale 990 R | 2010 - 2011 |
| MV Agusta | Dragster 800 | 2014 - 2016 |
| MV Agusta | Dragster 800 RC | 2021 |
| MV Agusta | Dragster 800 Rosso | 2020 - 2022 |
| MV Agusta | Dragster 800 RR | 2015 - 2022 |
| MV Agusta | F3 675 | 2012 - 2020 |
| MV Agusta | F3 800 | 2013 - 2021 |
| MV Agusta | F3 800 Rosso | 2022 |
| MV Agusta | F3 800 RR | 2022 |
| MV Agusta | F4 1000 | 2004 - 2007 |
| MV Agusta | F4 1000 | 2010 - 2018 |
| MV Agusta | F4 1000 R | 2010 - 2015 |
| MV Agusta | F4 1000 RR | 2012 - 2018 |
| MV Agusta | F4 1078 R 312 | 2007 - 2008 |
| MV Agusta | F4 1078 RR 312 | 2009 |
| MV Agusta | F4 750 | 1998 - 2004 |
| MV Agusta | Rivale 800 | 2013 - 2018 |
| MV Agusta | Rush 1000 | 2021 - 2022 |
| MV Agusta | Stradale 800 | 2015 - 2016 |
| MV Agusta | Superveloce 800 | 2019 - 2022 |
| MV Agusta | Superveloce S | 2021 - 2022 |
| MV Agusta | Turismo Veloce | 2014 - 2021 |
| MV Agusta | Turismo Veloce Lusso | 2021 - 2022 |
| MV Agusta | Turismo Veloce RC | 2021 - 2022 |
| MV Agusta | Turismo Veloce Rosso | 2021 - 2022 |
| MZ | 1000 S | 2003 - 2009 |
| MZ | 1000 SF | 2005 - 2009 |
| MZ | 1000 ST | 2006 - 2008 |
| MZ | 660 Supermoto | 2006 - 2009 |
| MZ | Baghira | 1997 - 2001 |
| MZ | ETZ 125 | 1 |
| MZ | ETZ 150 | 1 |
| MZ | ETZ 250 | 1 |
| MZ | ETZ 251 | 1 |
| MZ | ETZ 301 | 1 |
| MZ | Mastiff | 1997 - 2001 |
| MZ | Skorpion Replica | 1999 |
| MZ | Skorpion RPL | 1996 - 1998 |
| MZ | Skorpion Sport 660 | 1995 - 1996 |
| MZ | Skorpion Tour 660 | 1994 - 1999 |
| Royal Enfield | Bullet | 1 |
| Royal Enfield | Classic 350 | 2022 - 2023 |
| Royal Enfield | Classic 500 | 1 |
| Royal Enfield | Continental GT 535 | 1 |
| Royal Enfield | Continental GT 650 | 2018 - 2023 |
| Royal Enfield | Himalayan | 2017 - 2023 |
| Royal Enfield | Interceptor 650 | 2018 - 2023 |
| Royal Enfield | Scram 411 | 2022 - 2023 |
| Sachs | Roadster 125 | 1997 - 2003 |
| Sachs | Roadster 125 | 2010 - 2012 |
| Sachs | Roadster 650 | 2000 - 2006 |
| Sachs | Roadster 800 | 2001 - 2004 |
| Sachs | ZX 125 | 2010 - 2013 |
| Sachs | ZZ 125 | 2010 - 2013 |
| Sherco | SE 125 / 250/ 300 | 1 |
| Sherco | SE-R 125 / 250/ 300 | 1 |
| Sherco | SEF 250/ 300/ 450 / 500 | 1 |
| Sherco | SEF-R 300 / 450 / 500 | 1 |
| Sherco | ST 125/ 250/ 300 | 1 |
| Sherco | X-Ride 125/ 290 | 1 |
| Simson | Habicht SR4-4 | 1 |
| Simson | MS50 | 1 |
| Simson | S50 | 1 |
| Simson | S51 | 1 |
| Simson | S53 | 1 |
| Simson | S70 | 1 |
| Simson | S83 | 1 |
| Simson | Schwalbe KR51 | 1 |
| Simson | Schwalbe KR51/1 | 1 |
| Simson | Schwalbe KR51/2 | 1 |
| Simson | Spatz SR4-1 | 1 |
| Simson | Sperber SR4-3 | 1 |
| Simson | Star SR4-2 | 1 |
| Suzuki | B-King | 2007 - 2012 |
| Suzuki | Bandit 1200 | 1996 - 2006 |
| Suzuki | Bandit 1200 S | 1996 - 2006 |
| Suzuki | Bandit 1250 | 2007 - 2014 |
| Suzuki | Bandit 1250 S | 2007 - 2017 |
| Suzuki | Bandit 600 | 1995 - 2004 |
| Suzuki | Bandit 600 S | 1996 - 2004 |
| Suzuki | Bandit 650 | 2005 - 2014 |
| Suzuki | Bandit 650 S | 2005 - 2016 |
| Suzuki | DR 125 SM | 2008 - 2012 |
| Suzuki | DR 350 S/SE | 1990 - 1999 |
| Suzuki | DR 650 R/RE | 1992 - 1995 |
| Suzuki | DR 650 RSE | 1990 - 1997 |
| Suzuki | DR 650 SE | 1995 - 1999 |
| Suzuki | DR 750 S BIG | 1988 - 1990 |
| Suzuki | DR 800 S BIG | 1991 - 1999 |
| Suzuki | DR-Z 400 S | 2000 - 2005 |
| Suzuki | DR-Z 400 SM | 2005 - 2008 |
| Suzuki | Gladius 650 | 2009 - 2015 |
| Suzuki | GN 125 | 1991 - 1999 |
| Suzuki | GN 250 | 1982 - 1999 |
| Suzuki | GS 500 F | 2004 - 2008 |
| Suzuki | GS 500/ E | 1989 - 2008 |
| Suzuki | GSR 600 | 2006 - 2011 |
| Suzuki | GSR 750 | 2011 - 2016 |
| Suzuki | GSX 1100 F | 1988 - 1996 |
| Suzuki | GSX 1100 G | 1991 - 1997 |
| Suzuki | GSX 1200 | 1998 - 2002 |
| Suzuki | GSX 1250 F/ FA | 2010 - 2017 |
| Suzuki | GSX 1400 | 2001 - 2007 |
| Suzuki | GSX 250 R | 2017 - 2019 |
| Suzuki | GSX 600 F | 1988 - 2002 |
| Suzuki | GSX 650 F | 2008 - 2016 |
| Suzuki | GSX 750 | 1998 - 2003 |
| Suzuki | GSX 750 F | 1989 - 2006 |
| Suzuki | GSX-8S | 2023 |
| Suzuki | GSX-R 1000 | 2001 - 2021 |
| Suzuki | GSX-R 1000 R | 2017 - 2021 |
| Suzuki | GSX-R 1100 | 1986 - 1997 |
| Suzuki | GSX-R 125 | 2017 - 2021 |
| Suzuki | GSX-R 125 X | 2019 |
| Suzuki | GSX-R 600 | 1997 - 2016 |
| Suzuki | GSX-R 750 | 1988 - 2017 |
| Suzuki | GSX-S 1000 | 2015 - 2023 |
| Suzuki | GSX-S 1000 F | 2015 - 2021 |
| Suzuki | GSX-S 1000 GT | 2022 - 2023 |
| Suzuki | GSX-S 125 | 2017 - 2021 |
| Suzuki | GSX-S 125 X | 2019 - 2020 |
| Suzuki | GSX-S 750 | 2017 - 2021 |
| Suzuki | GSX-S 950 | 2022 - 2023 |
| Suzuki | Hayabusa | 1999 - 2017 |
| Suzuki | Hayabusa | 2021 - 2023 |
| Suzuki | Inazuma 250 | 2012 - 2017 |
| Suzuki | Inazuma 250 F | 2015 - 2017 |
| Suzuki | Katana | 2019 - 2023 |
| Suzuki | RF 600 R | 1993 - 1997 |
| Suzuki | RF 900 R | 1994 - 1997 |
| Suzuki | RGV 250 | 1988 - 1997 |
| Suzuki | RM 125 | 1 |
| Suzuki | RM 250 | 1 |
| Suzuki | RM 85/ 125/ 250/ L | 1 |
| Suzuki | RM-Z 250 | 1 |
| Suzuki | RM-Z 450 | 1 |
| Suzuki | RM-Z 450/ 250 E | 1 |
| Suzuki | RMX 450 Z | 1 |
| Suzuki | SV 1000 | 2003 - 2008 |
| Suzuki | SV 1000 S | 2003 - 2008 |
| Suzuki | SV 650 | 1999 - 2008 |
| Suzuki | SV 650 | 2016 - 2023 |
| Suzuki | SV 650 S | 1999 - 2008 |
| Suzuki | SV 650 X | 2018 - 2023 |
| Suzuki | TL 1000 R | 1998 - 1999 |
| Suzuki | TL 1000 S | 1997 - 2000 |
| Suzuki | TU 250 X Volty | 1997 - 1999 |
| Suzuki | V-Strom 1000 | 2002 - 2007 |
| Suzuki | V-Strom 1000 | 2014 - 2019 |
| Suzuki | V-Strom 1000 XT | 2017 - 2019 |
| Suzuki | V-Strom 1050 | 2020 - 2023 |
| Suzuki | V-Strom 1050 DE | 2023 |
| Suzuki | V-Strom 1050 XT | 2020 - 2023 |
| Suzuki | V-Strom 250 | 2017 - 2020 |
| Suzuki | V-Strom 650 | 2004 - 2023 |
| Suzuki | V-Strom 650 XT | 2015 - 2023 |
| Suzuki | V-Strom 800 DE | 2023 |
| Suzuki | Van Van 125 | 2013 - 2017 |
| Suzuki | VX 800 | 1989 - 1996 |
| Suzuki | XF 650 Freewind | 1997 - 2002 |
| SWM | Gran Milano 440 | 2016 - 2018 |
| SWM | Gran Turismo | 2017 - 2018 |
| SWM | RS 125 R | 2017 - 2018 |
| SWM | RS 300 R | 2016 |
| SWM | RS 500 R | 2016 |
| SWM | RS 650 R | 2016 |
| SWM | RS 650 Superdual | 2016 |
| SWM | SD 650 Superdual | 2017 |
| SWM | Silver Vase 440 | 2016 - 2018 |
| SWM | Six Days 500 | 2021 - 2022 |
| SWM | SM 125 R | 2017 |
| SWM | SM 500 R | 2016 - 2022 |
| SWM | SM 650 R | 2016 |
| SYM | Wolf 300 Cafe Racer | 2015 |
| SYM | Wolf 300 Classic | 2015 |
| SYM | Wolf SB 250 NI | 2015 - 2016 |
| TM Racing | EN 125/ 144/ 250 | 1 |
| TM Racing | EN 300/ 450/ 530 | 1 |
| TM Racing | MX 125/ 144/ 250 | 1 |
| TM Racing | MX 300/ 450/ 530 | 1 |
| TM Racing | SMR 125/ 450/ 530 | 1 |
| TM Racing | SMX 450/ 530/ 660 | 1 |
| Triumph | Adventurer | 1996 - 2001 |
| Triumph | Bonneville Bobber | 2017 - 2023 |
| Triumph | Bonneville T100 | 2005 - 2023 |
| Triumph | Bonneville T120 | 2016 - 2023 |
| Triumph | Bonneville/ SE | 2001 - 2016 |
| Triumph | Daytona 1200 | 1993 - 1997 |
| Triumph | Daytona 600 | 2003 - 2004 |
| Triumph | Daytona 650 | 2005 |
| Triumph | Daytona 675 | 2006 - 2016 |
| Triumph | Daytona 675 R | 2011 - 2016 |
| Triumph | Daytona 750 | 1991 - 1992 |
| Triumph | Daytona 765 Moto2 | 2020 |
| Triumph | Daytona 900 | 1993 - 1996 |
| Triumph | Daytona 955i | 1999 - 2006 |
| Triumph | Daytona T595 (955i) | 1997 - 1998 |
| Triumph | Legend TT | 1998 - 2001 |
| Triumph | Rocket 3 R / GT | 2020 - 2023 |
| Triumph | Scrambler | 2006 - 2016 |
| Triumph | Scrambler 1200 XC | 2019 - 2023 |
| Triumph | Scrambler 1200 XE | 2019 - 2023 |
| Triumph | Scrambler 900 | 2023 |
| Triumph | Speed Four | 2002 - 2005 |
| Triumph | Speed Triple | 1997 - 2015 |
| Triumph | Speed Triple 1200 RR | 2022 - 2023 |
| Triumph | Speed Triple 1200 RS | 2021 - 2023 |
| Triumph | Speed Triple R | 2012 - 2018 |
| Triumph | Speed Triple RS | 2018 - 2020 |
| Triumph | Speed Triple S | 2016 - 2020 |
| Triumph | Speed Twin 900 | 2023 |
| Triumph | Sprint 900 | 1993 - 1998 |
| Triumph | Sprint GT | 2011 - 2013 |
| Triumph | Sprint RS | 2000 - 2004 |
| Triumph | Sprint ST | 1999 - 2010 |
| Triumph | Street Cup | 2017 - 2020 |
| Triumph | Street Scrambler | 2017 - 2022 |
| Triumph | Street Triple | 2007 - 2018 |
| Triumph | Street Triple 765 Moto2 | 2023 |
| Triumph | Street Triple 765 R | 2023 |
| Triumph | Street Triple 765 RS | 2023 |
| Triumph | Street Triple R | 2008 - 2022 |
| Triumph | Street Triple RS | 2017 - 2022 |
| Triumph | Street Triple Rx | 2015 - 2017 |
| Triumph | Street Triple S | 2017 - 2022 |
| Triumph | Street Twin | 2016 - 2022 |
| Triumph | Thruxton | 2004 - 2015 |
| Triumph | Thruxton 1200 | 2016 - 2020 |
| Triumph | Thruxton 1200 R | 2016 - 2020 |
| Triumph | Thruxton Ace | 2015 |
| Triumph | Thruxton RS | 2020 - 2023 |
| Triumph | Thunderbird | 1995 - 2003 |
| Triumph | Thunderbird Sport | 1998 - 2004 |
| Triumph | Tiger 1050 | 2007 - 2013 |
| Triumph | Tiger 1200 Explorer | 2012 - 2015 |
| Triumph | Tiger 1200 Explorer XC | 2013 - 2021 |
| Triumph | Tiger 1200 Explorer XR | 2016 - 2021 |
| Triumph | Tiger 1200 GT / Pro | 2022 - 2023 |
| Triumph | Tiger 1200 GT Explorer | 2022 - 2023 |
| Triumph | Tiger 1200 Rally Explorer | 2022 - 2023 |
| Triumph | Tiger 1200 Rally Pro | 2022 - 2023 |
| Triumph | Tiger 800 XC | 2015 - 2019 |
| Triumph | Tiger 800 XR | 2015 - 2019 |
| Triumph | Tiger 800/ XC | 2011 - 2014 |
| Triumph | Tiger 850 Sport | 2021 - 2023 |
| Triumph | Tiger 900 | 1993 - 2000 |
| Triumph | Tiger 900 GT / Pro | 2020 - 2023 |
| Triumph | Tiger 900 Rally / Pro | 2020 - 2023 |
| Triumph | Tiger 955i | 2001 - 2006 |
| Triumph | Tiger Sport | 2013 - 2020 |
| Triumph | Tiger Sport 660 | 2022 - 2023 |
| Triumph | Trident 660 | 2021 - 2023 |
| Triumph | Trident 750 | 1991 - 1998 |
| Triumph | Trident 900 | 1991 - 1998 |
| Triumph | Trophy 1200 | 1992 - 2003 |
| Triumph | Trophy 900 | 1991 - 2001 |
| Triumph | Trophy/ SE | 2013 - 2017 |
| Triumph | TT 600 | 2000 - 2003 |
| Voge | 300 AC | 2021 - 2022 |
| Voge | 300 R | 2021 - 2022 |
| Voge | 500 AC | 2022 |
| Voge | 500 R | 2021 - 2022 |
| Voxan | Cafe Racer | 1998 - 2006 |
| Voxan | Roadster | 1998 - 2002 |
| Voxan | Roadster | 2004 - 2006 |
| Voxan | Scrambler | 2004 - 2006 |
| Yamaha | BT 1100 Bulldog | 2002 - 2006 |
| Yamaha | Fazer 8 (FZ8 Fazer) | 2010 - 2016 |
| Yamaha | FJ 1200 | 1986 - 1999 |
| Yamaha | FJR 1300 | 2001 - 2020 |
| Yamaha | FZ 750 | 1985 - 1994 |
| Yamaha | FZ1 | 2006 - 2015 |
| Yamaha | FZ1 Fazer | 2006 - 2015 |
| Yamaha | FZ6 | 2004 - 2006 |
| Yamaha | FZ6 Fazer | 2004 - 2006 |
| Yamaha | FZ6 Fazer S2 | 2007 - 2010 |
| Yamaha | FZ6 S2 | 2007 - 2010 |
| Yamaha | FZ8 | 2010 - 2016 |
| Yamaha | FZR 1000 | 1987 - 1995 |
| Yamaha | FZR 600/ R | 1989 - 1995 |
| Yamaha | FZS 1000 Fazer | 2001 - 2005 |
| Yamaha | FZS 600 Fazer | 1998 - 2003 |
| Yamaha | GTS 1000 | 1994 - 1999 |
| Yamaha | MT-01 | 2005 - 2012 |
| Yamaha | MT-03 | 2006 - 2023 |
| Yamaha | MT-07 | 2013 - 2023 |
| Yamaha | MT-07 Tracer 700 | 2016 - 2020 |
| Yamaha | MT-09 / SP | 2013 - 2023 |
| Yamaha | MT-09 Tracer 900 | 2015 - 2020 |
| Yamaha | MT-10 / SP | 2016 - 2023 |
| Yamaha | MT-125 | 2014 - 2022 |
| Yamaha | R7 | 2022 - 2023 |
| Yamaha | SCR 950 | 2017 - 2020 |
| Yamaha | SR 125 | 1996 - 2002 |
| Yamaha | SR 250 | 1996 - 2002 |
| Yamaha | SR 400 | 2014 - 2016 |
| Yamaha | SR 500 | 1978 - 1999 |
| Yamaha | SZR 660 | 1996 - 2000 |
| Yamaha | TDM 850 | 1991 - 2001 |
| Yamaha | TDM 900 | 2002 - 2013 |
| Yamaha | Tracer 7 / GT | 2021 - 2023 |
| Yamaha | Tracer 9 / GT | 2021 - 2023 |
| Yamaha | TRX 850 | 1996 - 1999 |
| Yamaha | TT 600 R/RE | 1997 - 2004 |
| Yamaha | TT 600 S | 1993 - 1998 |
| Yamaha | TT-R 125/ 230/ LE | 1 |
| Yamaha | TZR 50 | 2003 - 2011 |
| Yamaha | VMAX | 1985 - 2002 |
| Yamaha | VMAX 1700 | 2009 - 2016 |
| Yamaha | WR 125 R | 2009 - 2016 |
| Yamaha | WR 125 X | 2009 - 2016 |
| Yamaha | WR 250 F | 1 |
| Yamaha | WR 250 R | 2008 - 2016 |
| Yamaha | WR 250 X | 2008 - 2015 |
| Yamaha | WR 450 F | 1 |
| Yamaha | XJ 600 F | 1984 - 1990 |
| Yamaha | XJ 600 N | 1998 - 2003 |
| Yamaha | XJ 600 S Diversion | 1991 - 2003 |
| Yamaha | XJ 900 F | 1985 - 1994 |
| Yamaha | XJ 900 S Diversion | 1994 - 2003 |
| Yamaha | XJ6 | 2009 - 2016 |
| Yamaha | XJ6 Diversion | 2009 - 2016 |
| Yamaha | XJ6 Diversion F | 2010 - 2016 |
| Yamaha | XJR 1200/ SP | 1994 - 1998 |
| Yamaha | XJR 1300 | 1999 - 2016 |
| Yamaha | XJR 1300 Racer | 2015 - 2016 |
| Yamaha | XSR 700 | 2016 - 2023 |
| Yamaha | XSR 900 | 2016 - 2023 |
| Yamaha | XT 1200 Z Super Tenere | 2010 - 2020 |
| Yamaha | XT 125 R | 2005 - 2012 |
| Yamaha | XT 125 X | 2005 - 2012 |
| Yamaha | XT 600 E | 1990 - 2003 |
| Yamaha | XT 660 R | 2004 - 2016 |
| Yamaha | XT 660 X | 2004 - 2016 |
| Yamaha | XT 660 Z Tenere | 2008 - 2016 |
| Yamaha | XTZ 660 Tenere | 1991 - 1999 |
| Yamaha | XTZ 750 Super Tenere | 1989 - 1997 |
| Yamaha | YBR 125 | 2003 - 2016 |
| Yamaha | YBR 125 Custom | 2008 - 2016 |
| Yamaha | YFZ 250 | 1 |
| Yamaha | YFZ 450 | 1 |
| Yamaha | YS 125 | 2018 - 2020 |
| Yamaha | YZ 125/ F | 1 |
| Yamaha | YZ 250/ F | 1 |
| Yamaha | YZ 450/ F | 1 |
| Yamaha | YZ 85 | 1 |
| Yamaha | YZF 1000 R Thunderace | 1996 - 2002 |
| Yamaha | YZF 600 R Thundercat | 1996 - 2002 |
| Yamaha | YZF 750 R | 1993 - 1998 |
| Yamaha | YZF 750 SP | 1993 - 1996 |
| Yamaha | YZF-R 125 | 2008 - 2022 |
| Yamaha | YZF-R1 | 1998 - 2023 |
| Yamaha | YZF-R3 | 2015 - 2023 |
| Yamaha | YZF-R6 | 1999 - 2020 |
| Yamaha | YZF-R6 S | 2006 - 2007 |
| Zontes | 310 R | 2021 |
| Zontes | 310 T1 | 2021 |
| Zontes | 310 T2 | 2021 |
| Zontes | 310 V | 2021 |
| Zontes | 310 X | 2021 |
| Zontes | 350-T1 | 2022 |
| Zontes | 350-T2 | 2022 |
| Zontes | 350-V1 | 2022 |
| Zontes | 350-X1 | 2022 |
Be the first to review this product