-27%
£149.90
Special Price
£109.99
£82.49

by 25% Code

:TOP25
Prices incl. VAT excl. Shipping
30 day return policy
Very fast delivery
SKU 115829-0
Brake lever and clutch lever Yamaha MT-07 13-21 V-Trec short or long
Long Version: 17,5cm
Short Version: 14,5cm
Extremely light and resistant
Fully milled of 6061-T6 aluminium
Ready to mount, adaptors included
6-fold adjustable (even while driving)
Lever colour and adjuster colour to choose
Weight without adaptor: short 56g, long 64g
High-tech CNC levers in long or short version
With German homologation - (KBA-No. 91663)
Delivery includes two levers (brake and clutch lever)
3 years warranty
Configure your V-Trec lever set

-27%
£149.90
Special Price
£109.99
£82.49

by 25% Code

:TOP25
Your Lever-Set
Other products you might like

The lever set in "short or long", suitable for your
Yamaha MT-07 13-21
You will find the best ride comfort with these 6-way adjustable in long or short V-Trec clutch levers and brake lever set. The grip width can be adjusted in 6 steps to your wishes. Which length you prefer, we leave to you. This lever can be ordered in lengths of 14 cm or 17.5 cm. Its ergonomic shape provides a better grip. All parts are CNC machined from aluminium.
Matching adapters for your Yamaha MT-07 13-21
Optimum handle shape
Over 6,500 colour combinations of anodising can be combined
6-times adjustable (also while driving)
Extremely stable and lightweight
Short version 14,5cm - 56 g without adapter
Long version 17,5cm - 64 g without adapter
CNC high-tech lever with innovative adjustment
Fully milled from 6061-T6 aluminium
Supplied as a pair (brake lever and clutch lever)
Ready to install including adapter pieces for the models listed below
Note: Our screws have been tightened to the correct NM torque. The screws are self-retaining and do not require a liquid screw lock. Please observe the assembly instructions supplied and keep the ABE certificate supplied.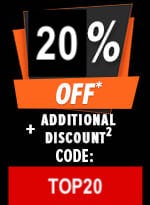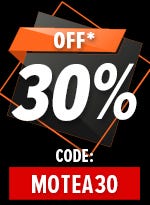 Fits on the following models:
| Make | Name | Year |
| --- | --- | --- |
| Yamaha | MT-07 | 2013 - 2020 |
Downloads
Homologation


Be the first to review this product