-27%
£254.99
Special Price
£184.99
£138.74

by 25% Code

:TOP25
Prices incl. VAT excl. Shipping
30 day return policy
Very fast delivery
Delivery: 22.06.2023 - 26.06.2023
SKU 290486-0
Motocross Hydraulic Scissor Lift Dolly ConStands Cross-Lift XL with castors in black
Motocross lifting stand Manoeuvring aid
Large rubberized surface
Working height adjustable
Lifting with hydraulic pump pedal
For MX Offroad Bikes and Enduros
For garage, workshop or race track
Recess for access to oil drain plug
Easy manoeuvring with 4 rollers (2 with brake)
Dimensions contact surface (LxW): 36 x 41 cm
Min. height: 31 cm (with castros 39 cm)
Max. height 77 cm (with castors 85 cm)
Max. load capacity: 135 kg
Other products you might like

The motocross scissor lift "Cross-Lift XL" with castors by ConStands black
For those who want to jack up their bike without any problems and in a space-saving manner within a few seconds, the "Cross-Lift XL" motorcycle jack with rollers from the manufacturer ConStands is the perfect companion for the workshop and race track. Its simple but solid design made of robust steel allows you to operate it easily with a few hand movements and little effort. In addition, it promises a safe stand of your motorcycle during use. Due to its solid construction, the lifting stand is suitable for all motocross enduros, MX, trials and other off-road machines.
With the MX stand in black you can lift your motorcycle easily and quickly. With the foot pedal you can adjust the working height individually between 31 and 77 cm. This makes repair and service work on your model more convenient. In addition, a recess in the motorcycle stand gives you easier access to the oil drain plug of your Enduro, Motocross or MX. During the entire use of the Enduro lift stand, your motorcycle model will experience absolute stability and firm footing - even when jacked up. Thanks to the large rubberised support surface of the lifting stand, your motorcycle can rest securely without wobbling or slipping. The rubber coating on the stand also protects against scratches and other damage. With your delivery you will receive 4 rollers (2 rollers with brake) in addition to the motorcycle jack for Enduro, Motocross or MX. These can be quickly mounted on the feet of the motorcycle jack. So you can manoeuvre your jacked up Enduro, MX or Motorcross quickly and easily in the room and have with the "Cross-Lift XL" with wheels a practical combination of lifting stand and manoeuvring aid.
Hydraulic lifting stand and manoeuvring aid
For Offroad and Supermotos (Enduro, MX, Motorcross)
Working height individually adjustable with foot pedal
Stand absolutely stable and safe
With recess for oil drain plug
Rubberized supporting surface (LxW): 36 x 41 cm
Incl. 4 rollers (2 with brake) for manoeuvring
Min. height: 31 cm (with rollers 39 cm)
Max. Height: 77 cm (with rollers 85 cm)
Max. load capacity: 135 kg
Colour: black
The motocross stand "Cross-Lift XL" with wheels from the manufacturer ConStands in black is ideal for your motocross, enduro or MX machines. It is practical and functional in its use, qualitatively processed and promises an easy handling. In addition, the motorcycle lifting stand convinces with its price-performance ratio. With a net weight of approx. 29.5 kg, the Motorcycle Lift has a maximum load capacity of 135 kg.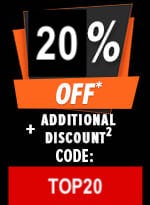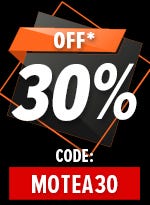 Fits on the following models:
| Make | Name | Year |
| --- | --- | --- |
| AJP | PR5 Enduro Extreme 250 | 1 |
| AJP | PR7 | 2018 |
| Aprilia | MX 125 Supermoto | 2004 - 2007 |
| Aprilia | MXV 450 | 1 |
| Aprilia | RX 125 | 2015 |
| Aprilia | RX 125 | 2018 - 2022 |
| Aprilia | RX 50 | 1 |
| Aprilia | RXV 4-5 | 1 |
| Aprilia | RXV 450 | 1 |
| Aprilia | RXV 5-5 | 1 |
| Aprilia | RXV 550 | 1 |
| Aprilia | SX 125 | 2008 - 2013 |
| Aprilia | SX 125 | 2018 - 2022 |
| Aprilia | SX 50 | 1 |
| Aprilia | SXV 4-5 | 1 |
| Aprilia | SXV 450 | 1 |
| Aprilia | SXV 5-5 | 1 |
| Aprilia | SXV 550 | 1 |
| Asiawing | 250 Enduro | 1 |
| Asiawing | 450 Enduro | 1 |
| Asiawing | 450 Supermoto | 1 |
| Benelli | BX 449 | 1 |
| Beta | Alp 125 | 1 |
| Beta | Alp 200 | 1 |
| Beta | Alp 350 | 1 |
| Beta | Alp 4.0 350 | 1 |
| Beta | Alp M4 | 1 |
| Beta | Evo 125 | 1 |
| Beta | Evo 200 | 1 |
| Beta | Evo 250 | 1 |
| Beta | Evo 300 | 1 |
| Beta | M4 350 | 1 |
| Beta | RE 125 | 1 |
| Beta | Rev 3 125/250/270 | 1 |
| Beta | RR 125 | 1 |
| Beta | RR 125 Motard | 1 |
| Beta | RR 250 | 1 |
| Beta | RR 300 | 1 |
| Beta | RR 350 | 1 |
| Beta | RR 390 | 1 |
| Beta | RR 400 | 1 |
| Beta | RR 430 | 1 |
| Beta | RR 450 | 1 |
| Beta | RR 480 | 1 |
| Beta | RR 498 | 1 |
| Beta | RR 50 | 1 |
| Beta | RR 525 | 1 |
| Beta | Urban 125/ 200 | 1 |
| Beta | Xtrainer 250 | 1 |
| Beta | Xtrainer 300 | 1 |
| BMW | G 450 X | 2008 - 2011 |
| BMW | G 650 Xchallenge | 2007 - 2010 |
| BMW | G 650 Xcountry | 2007 - 2010 |
| BMW | HP2 Enduro | 2005 - 2008 |
| Borossi | BT 450 Enduro GS/LX | 1 |
| Borossi | BT 450 MX Moto Cross | 1 |
| Borossi | BT 450 SM Supermoto | 1 |
| Derbi | Senda 125 Terra | 2007 - 2012 |
| Fantic | 250 ER | 1 |
| Fantic | XEF 125 | 1 |
| Fantic | XMF 125 | 2022 - 2023 |
| Gas Gas | Contact 250/ 280 | 1 |
| Gas Gas | CRE 125/ 250 | 1 |
| Gas Gas | Delta GT 25/32 | 1 |
| Gas Gas | EC 125 | 1 |
| Gas Gas | EC 200 | 1 |
| Gas Gas | EC 250 | 1 |
| Gas Gas | EC 250 F | 1 |
| Gas Gas | EC 300 | 1 |
| Gas Gas | EC 350 F | 1 |
| Gas Gas | EC 450 | 1 |
| Gas Gas | EC 515 | 1 |
| Gas Gas | Endurocross | 1 |
| Gas Gas | FSE 450/ 500 | 1 |
| Gas Gas | MC 125 | 1 |
| Gas Gas | Pampera 125 | 1 |
| Gas Gas | Pampera 250/ 280 | 1 |
| Gas Gas | Pampera 400 | 1 |
| Gas Gas | SM 50/ 125/ 250 | 1 |
| Gas Gas | TX Randonnè | 1 |
| Gas Gas | TXT 125 | 1 |
| Gas Gas | TXT 200 | 1 |
| Gas Gas | TXT 250 | 1 |
| Gas Gas | TXT 280 | 1 |
| Gas Gas | TXT 300 | 1 |
| Honda | City Fly 125 | 1998 - 2001 |
| Honda | CR 125/ 250/ 500 | 1 |
| Honda | CR 80/ 85 R | 1 |
| Honda | CRE 125/ 250 | 1 |
| Honda | CRE 350/ 400 | 1 |
| Honda | CRE-F 250/ 450/ 500 | 1 |
| Honda | CRF 100 F | 1 |
| Honda | CRF 125 F | 1 |
| Honda | CRF 150 F/ R | 1 |
| Honda | CRF 250 L | 2013 - 2021 |
| Honda | CRF 250 R-RX | 1 |
| Honda | CRF 250 Rally | 2017 - 2021 |
| Honda | CRF 300 L | 2022 - 2023 |
| Honda | CRF 300 Rally | 2022 - 2023 |
| Honda | CRF 400 RX | 1 |
| Honda | CRF 450 R-RX | 1 |
| Honda | CRF 450L | 2019 - 2021 |
| Honda | CRM 450 R | 1 |
| Honda | FMX 650 | 2005 - 2006 |
| Honda | NX 650 Dominator | 1988 - 2000 |
| Honda | SLR 650 | 1997 - 1999 |
| Honda | XR 125 L | 2003 - 2008 |
| Honda | XR 650 R | 2000 - 2009 |
| Husaberg | FC 450/ 470 | 1 |
| Husaberg | FC 501/ 550/ 600 | 1 |
| Husaberg | FE 125/ 250/ 350/ 390 | 1 |
| Husaberg | FE 400/ 450 | 1 |
| Husaberg | FE 500/ 501/ 550/ 570 | 1 |
| Husaberg | FE 600/ 650 | 1 |
| Husaberg | FS 400/ 450/ 550/ 650 | 1 |
| Husaberg | TE 125/ 250/ 300 | 1 |
| Husqvarna | 701 Enduro | 2016 - 2023 |
| Husqvarna | 701 Supermoto | 2015 - 2023 |
| Husqvarna | CR 125/ 250 R | 1 |
| Husqvarna | FC 250 | 1 |
| Husqvarna | FC 350 | 1 |
| Husqvarna | FC 450 | 1 |
| Husqvarna | FE 250 | 1 |
| Husqvarna | FE 350 | 1 |
| Husqvarna | FE 450 | 1 |
| Husqvarna | FE 501 | 1 |
| Husqvarna | FS 450 | 2017 - 2020 |
| Husqvarna | Nuda 900/ R | 2012 - 2013 |
| Husqvarna | SM 125 S | 1 |
| Husqvarna | SM 450 R | 1 |
| Husqvarna | SM 510 R | 1 |
| Husqvarna | SM 570 R | 1 |
| Husqvarna | SM 610 S | 1 |
| Husqvarna | SMR 125 | 1 |
| Husqvarna | SMR 449 | 1 |
| Husqvarna | SMS 125 | 1 |
| Husqvarna | TC 125 | 1 |
| Husqvarna | TC 250 | 1 |
| Husqvarna | TC 450 | 1 |
| Husqvarna | TC 50/ 85 | 1 |
| Husqvarna | TC 510 | 1 |
| Husqvarna | TE 125 | 1 |
| Husqvarna | TE 150 | 1 |
| Husqvarna | TE 250 | 1 |
| Husqvarna | TE 300 | 1 |
| Husqvarna | TE 310 | 1 |
| Husqvarna | TE 350 | 1 |
| Husqvarna | TE 450 | 1 |
| Husqvarna | TE 510 | 1 |
| Husqvarna | TE 511 | 1 |
| Husqvarna | TE 610 | 1 |
| Husqvarna | TR 650 Strada | 2013 |
| Husqvarna | TR 650 Terra | 2013 |
| Husqvarna | TX 125 | 1 |
| Husqvarna | TXC 250/ 310 R | 1 |
| Husqvarna | WR 125 | 1 |
| Husqvarna | WR 250 | 1 |
| Husqvarna | WR 300 | 1 |
| Husqvarna | WR 360 | 1 |
| Husqvarna | WRE 125 | 1 |
| Hyosung | Karion 125 | 2002 - 2016 |
| Hyosung | XRX 125 Supermoto | 2006 - 2011 |
| Hyosung | XRX 125/ Funduro | 1999 - 2011 |
| Kawasaki | D-Tracker 125 | 2010 - 2014 |
| Kawasaki | KLR 650 | 1995 - 2003 |
| Kawasaki | KLX 125 | 2010 - 2016 |
| Kawasaki | KLX 140/ L | 1 |
| Kawasaki | KLX 250 | 2009 - 2016 |
| Kawasaki | KLX 450/ R | 1 |
| Kawasaki | KLX 650 | 1992 - 1996 |
| Kawasaki | KX 250 F | 1 |
| Kawasaki | KX 450 F | 1 |
| Kawasaki | KX 85/ 100/ 125 F | 1 |
| Kreidler | Dice GS 125 | 2016 - 2017 |
| Kreidler | Enduro 125 DD | 2008 - 2015 |
| Kreidler | Street 125 DD | 2009 - 2013 |
| Kreidler | Supermoto 125 DD | 2008 - 2015 |
| KTM | 125 EXC | 1 |
| KTM | 125 SX | 1 |
| KTM | 125 XC-W | 1 |
| KTM | 150 EXC | 1 |
| KTM | 150 SX | 1 |
| KTM | 150 XC-W | 1 |
| KTM | 200 EXC | 1 |
| KTM | 250 EXC | 1 |
| KTM | 250 EXC-F | 1 |
| KTM | 250 SX | 1 |
| KTM | 250 SX-F | 1 |
| KTM | 300 EXC | 1 |
| KTM | 350 EXC-F | 1 |
| KTM | 350 SX-F | 1 |
| KTM | 400 EXC | 1 |
| KTM | 400 LC4 | 1 |
| KTM | 450 EXC | 1 |
| KTM | 450 EXC-F | 1 |
| KTM | 450 SMR | 1 |
| KTM | 450 SX-F | 1 |
| KTM | 50 SX | 1 |
| KTM | 500 EXC | 1 |
| KTM | 500 EXC-F | 1 |
| KTM | 525 EXC | 1 |
| KTM | 525 EXC-F | 1 |
| KTM | 530 EXC | 1 |
| KTM | 600 LC4 | 1 |
| KTM | 620 Duke | 1995 - 1999 |
| KTM | 620 LC4 | 1 |
| KTM | 640 Adventure | 1998 - 2002 |
| KTM | 640 Duke II | 1999 - 2007 |
| KTM | 640 LC4 | 1 |
| KTM | 640 Supermoto | 1999 - 2006 |
| KTM | 65 SX | 1 |
| KTM | 660 SMC | 2000 - 2005 |
| KTM | 690 Enduro/ R | 2008 - 2017 |
| KTM | 690 Enduro/ R | 2019 - 2023 |
| KTM | 690 SMC | 2008 - 2011 |
| KTM | 690 SMC R | 2012 - 2017 |
| KTM | 690 SMC R | 2019 - 2023 |
| KTM | 690 Supermoto SM/ R | 2007 - 2010 |
| KTM | 85 SX | 1 |
| KTM | 950 Adventure/ S | 2003 - 2006 |
| KTM | 950 Super Enduro/ R | 2006 - 2008 |
| KTM | 950 Supermoto SM/ R | 2005 - 2008 |
| KTM | 990 Adventure/ R/S | 2006 - 2012 |
| KTM | Freeride 250 F | 2018 - 2020 |
| KTM | Freeride 250 R | 2015 - 2017 |
| KTM | Freeride 350 | 2012 - 2017 |
| KTM | Freeride E-XC | 1 |
| KTM | LC4-Serie | 1 |
| Montesa | 315R | 1 |
| Montesa | 4Ride | 1 |
| Montesa | Cota 4RT | 1 |
| MZ | Baghira | 1997 - 2001 |
| Ossa | TR 125/ 280/ 300 i | 1 |
| Sachs | ZX 125 | 2010 - 2013 |
| Sachs | ZZ 125 | 2010 - 2013 |
| Scorpa | SR 125/ 250/ 280 | 1 |
| Scorpa | SY 125/ 175/ 250 | 1 |
| Sherco | SE 125 / 250/ 300 | 1 |
| Sherco | SE-R 125 / 250/ 300 | 1 |
| Sherco | SEF 250/ 300/ 450 / 500 | 1 |
| Sherco | SEF-R 300 / 450 / 500 | 1 |
| Sherco | ST 125/ 250/ 300 | 1 |
| Sherco | Trial 0.5/ 0.8/ 1.25 | 1 |
| Sherco | Trial 2.5/ 2.9/ 3.2 | 1 |
| Sherco | X-Ride 125/ 290 | 1 |
| Suzuki | DR 125 SM | 2008 - 2012 |
| Suzuki | DR 350 S/SE | 1990 - 1999 |
| Suzuki | DR 650 R/RE | 1992 - 1995 |
| Suzuki | DR 650 RSE | 1990 - 1997 |
| Suzuki | DR 650 SE | 1995 - 1999 |
| Suzuki | DR-Z 400 S | 2000 - 2005 |
| Suzuki | DR-Z 400 SM | 2005 - 2008 |
| Suzuki | RM 125 | 1 |
| Suzuki | RM 250 | 1 |
| Suzuki | RM 85/ 125/ 250/ L | 1 |
| Suzuki | RM-Z 250 | 1 |
| Suzuki | RM-Z 450 | 1 |
| Suzuki | RM-Z 450/ 250 E | 1 |
| Suzuki | RMX 450 Z | 1 |
| SWM | RS 125 R | 2017 - 2018 |
| SWM | RS 300 R | 2016 |
| SWM | RS 500 R | 2016 |
| SWM | RS 650 R | 2016 |
| TM Racing | EN 125/ 144/ 250 | 1 |
| TM Racing | EN 300/ 450/ 530 | 1 |
| TM Racing | MX 125/ 144/ 250 | 1 |
| TM Racing | MX 300/ 450/ 530 | 1 |
| TM Racing | SMR 125/ 450/ 530 | 1 |
| TM Racing | SMX 450/ 530/ 660 | 1 |
| Yamaha | TT 600 R/RE | 1997 - 2004 |
| Yamaha | TT 600 S | 1993 - 1998 |
| Yamaha | TT-R 125/ 230/ LE | 1 |
| Yamaha | WR 125 R | 2009 - 2016 |
| Yamaha | WR 125 X | 2009 - 2016 |
| Yamaha | WR 250 F | 1 |
| Yamaha | WR 250 R | 2008 - 2016 |
| Yamaha | WR 250 X | 2008 - 2015 |
| Yamaha | WR 450 F | 1 |
| Yamaha | XT 125 R | 2005 - 2012 |
| Yamaha | XT 125 X | 2005 - 2012 |
| Yamaha | XT 600 E | 1990 - 2003 |
| Yamaha | XT 660 R | 2004 - 2016 |
| Yamaha | YFZ 250 | 1 |
| Yamaha | YFZ 450 | 1 |
| Yamaha | YZ 125/ F | 1 |
| Yamaha | YZ 250/ F | 1 |
| Yamaha | YZ 450/ F | 1 |
| Yamaha | YZ 85 | 1 |
Downloads
Mounting instructions


Be the first to review this product