Bluetooth headsets, Holder & Gadgets
by 35% code: MOTEA35£110.49

Motorcycle Action Camera Tourtecs 4K

by 35% code: MOTEA35£123.49

Set SI4 Motorcycle helmet intercom Tourtecs IK6 Bluetooth communication system with headset 2 pieces

by 35% code: MOTEA35£42.24

Motorcycle smartphone holder SH10 Smartphone pocket 6,3" for handlebar

by 35% code: MOTEA35£51.99

Motorbike phone holder Tourtecs SH2 smartphone mount with powerbank

by 35% code: MOTEA35£48.74

Smartphone GPS Action Cam bracket compatible with Suzuki V-Strom 650 04-23 holder Mobile Phone Tourtecs SV1

by 35% code: MOTEA35£74.74

Motorcycle helmet intercom Tourtecs IK6 Bluetooth communication system with headset wireless

by 35% code: MOTEA35£61.74

Motorbike Lap Timer Infrared ConStands 64 laps recording black

by 35% code: MOTEA35£48.74

Motorcycle smartphone holder SH8 for handlebar mobile phone aluminium mount

by 35% code: MOTEA35£51.99

Motorbike Smartphone Holder for Handlebar Tourtecs PH3 Mobile Phone Holder Aluminium Mount

by 35% code: MOTEA35£152.74

2 x Motorcycle Action Camera Tourtecs 4K Set Discount

by 35% code: MOTEA35£45.49

Motorcycle smartphone holder SH3 for handlebar mobile phone aluminium mount

by 35% code: MOTEA35£110.49

4K Action Cam compatible with BMW R 1200 GS / Adventure Tourtecs black

by 35% code: MOTEA35£48.74

12V Motorcycle USB Socket Lumitecs US12

by 35% code: MOTEA35£77.99

Smartphone GPS Action Cam bracket compatible with Honda Africa Twin 1100 20-23 holder Mobile Phone Tourtecs NB29

by 35% code: MOTEA35£48.74

Smartphone GPS Action Cam bracket compatible with Suzuki V-Strom 650 XT 15-23 holder Mobile Phone Tourtecs SV1

by 35% code: MOTEA35£48.74

Motorcycle smartphone holder for handlebar mirror mobile phone aluminium mount

by 35% code: MOTEA35£35.74

Smartphone GPS Action Cam bracket for Motorcycle holder Mobile Phone Tourtecs NBC7

by 35% code: MOTEA35£51.99

Selfie Stick Action Cam bracket for Motorcycle holder Mobile Phone Tourtecs NBC21

by 35% code: MOTEA35£42.24

Motorcycle smartphone holder SH5 for handlebar mobile phone aluminium mount

by 35% code: MOTEA35£45.49

Motorcycle smartphone holder SH7 for handlebar mirror phone mount aluminium

by 35% code: MOTEA35£51.99

Phone holder for Cruiser Special Tourtecs SH2 with Powerbank CB9780

by 35% code: MOTEA35£48.74

Motorcycle smartphone holder SH9 Smartphone pocket 5,5" for handlebar

by 35% code: MOTEA35£42.24

Smartphone GPS Action Cam bracket compatible with Honda Rebel 500 CMX 17-23 holder Mobile Phone Tourtecs NB28

by 35% code: MOTEA35£51.99

Motorbike Smartphone Holder for Handlebar Tourtecs PH3 Mobile Phone Holder Aluminium Mount

by 35% code: MOTEA35£42.24

12V Motorcycle USB Socket Lumitecs US29

by 35% code: MOTEA35£42.24

12V Motorcycle USB Socket Lumitecs US30

by 35% code: MOTEA35£42.24

12V USB socket compatible with BMW R 1200 GS / Adventure Lumitecs US30

by 35% code: MOTEA35£110.49

4K Action Cam compatible with KTM 1290 Super Adventure R / S Tourtecs black

by 35% code: MOTEA35£51.99

Smartphone GPS Action Cam bracket compatible with BMW F 900 XR 20-23 holder Mobile Phone Tourtecs NB26

by 35% code: MOTEA35£42.24

Smartphone GPS Action Cam bracket compatible with Royal Enfield Himalayan 17-20 holder Mobile Phone Tourtecs NB30

by 35% code: MOTEA35£42.24

Motorbike Smartphone Holder for Handlebar Tourtecs PH1 Mobile Phone Holder Aluminium Mount

by 35% code: MOTEA35£45.49

Motorcycle smartphone holder SH3 for handlebar mobile phone aluminium mount

by 35% code: MOTEA35£97.49

2x Motorbike Lap Timer Infrared ConStands 64 laps recording black Discount Set

by 35% code: MOTEA35£45.49

12V USB socket compatible with Yamaha R7 / Tenere 700 Lumitecs US11

by 35% code: MOTEA35£32.49

12V Motorcycle USB Socket Lumitecs US26

by 35% code: MOTEA35£38.99

12V Motorcycle USB Socket Lumitecs US28

by 35% code: MOTEA35£48.74

12V Motorcycle USB Socket Lumitecs US33

by 35% code: MOTEA35£42.24

Smartphone holder compatible with Honda CB 500 F / X Smartphone pocket Tourtecs SH10

by 35% code: MOTEA35£42.24

Smartphone holder compatible with Yamaha Tenere 700 Smartphone pocket Tourtecs SH10

by 35% code: MOTEA35£42.24

Smartphone holder compatible with Suzuki V-Strom 650 / XT Smartphone pocket Tourtecs SH10

by 35% code: MOTEA35£42.24

Smartphone holder for Cruiser Smartphone pocket Tourtecs SH10 CB47265

by 35% code: MOTEA35£38.99

Smartphone GPS Action Cam bracket compatible with Ducati Multistrada 1200/ S 10-12 holder Mobile Phone Tourtecs NB19

by 35% code: MOTEA35£55.24

Smartphone GPS Action Cam bracket compatible with Honda NC 750 X 21-23 holder Mobile Phone Tourtecs NB25

by 35% code: MOTEA35£74.74

2x Motorbike phone holder Tourtecs SH2 smartphone mount with powerbank Discount Set

by 35% code: MOTEA35£25.99

Helmet mount action cam mobile phone holder for motorcycle rider holder device Tourtecs NBC26

by 35% code: MOTEA35£48.74

Phone holder PH2 compatible with KTM 1290 Super Duke GT / R

by 35% code: MOTEA35£51.99

Phone holder compatible with BMW F 750 / 700 GS Tourtecs SH2 with Powerbank

by 35% code: MOTEA35£51.99

Phone holder for Cruiser Tourtecs SH2 with Powerbank CB9771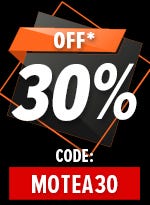 Bluetooth motorcycle helmet
Looking for the best way to stay connected while on the go? Look no further than a Bluetooth motorbike helmet headset! Whether you're taking a call or streaming your favorite tunes, a Bluetooth headset lets you do it all without ever having to take your hands off the handlebars.
Here at MOTEA, we carry a wide selection of Bluetooth motorcycle helmet headsets from top brands like Sena, Cardo, and Freedconn. Whether you're looking for a single-unit headset or something that can accommodate multiple riders, we've got you covered.
Not sure which Bluetooth motorcycle helmet headset is right for you? Our team of experts is here to help! Give us a call or stop by our store today and we'll help you find the perfect headset for your needs.