by 30% code: MOTEA30£279.99
30 day return policy
Very fast delivery
Delivery: 28.09.2023 - 04.10.2023
Sku: 189294-0
Air Ride Suspension Kit compatible with Harley Davidson Touring 94-23 with tank Craftride
Craftride air suspension kit with shock absorbers, compressor and tank for Harley Touring models
Complete kit to convert normal shock absorber suspension to air suspension
Allows suspension height adjustment between 24.5 cm and 36 cm
In seconds, the suspension can be changed from low-rider to comfortable touring setting
Pressure tank for faster pressure build-up and pressure change in the shock absorbers, no more delay due to pressure build-up by the compressor
Superior damping characteristics compared to conventional chassis
Nickel-plated high-pressure brass push-to-connect joints throughout the system, high-performance valve manifold block for optimum performance without pressure loss
Complete set including all necessary parts, electronic components and assembly instructions
Other products you might like

Motorbike small parts and accessories, suitable for your Harley Davidson Touring
There are an almost infinite number of parts on the motorbike that can be exchanged and replaced with new small parts or accessories. The reason for replacing such small parts or accessories on the motorbike may be defective original parts that have become unsightly or technical, functional or optical modifications. With these small parts, you can upgrade your motorbike and add functions that were previously not available.
Small parts and accessories to replace original parts on the motorbike are manufactured to fit so precisely that they can be replaced without any problems. With our wide range of quality motorbike accessories, you can not only modify existing parts, but also find small parts that add value to you and your bike. With the right accessories, you can quickly and easily change or upgrade the look of your entire machine.
Motorbike small parts and accessories, suitable for your Harley Davidson Touring
Craftride air suspension set with shock absorber, compressor and pressure tank for Harley Touring models
Complete set for conversion of the normal shock absorbers to an air ride suspension
Allows height adjustment of the suspension between 24.5 cm (9.6 inch) and 36 cm (14.2 inch)
The suspension can be changed from low-rider to more comfortable touring setup within seconds
Pressure tank for faster pressure build-up and pressure change in the shock absorbers, no more delay due to pressure build-up by the compressor
Superior damping compared to the conventional suspension
Nickel-plated high-pressure push-to-connect connections throughout the system, high performance valve manifold for optimum performance without pressure loss
Complete set including all required parts, and electronic componentss
In our online shop you will find everything that makes you and your motorbike happy. Thanks to our product variety, which is growing daily, we want to cover the needs of today's motorcyclists. Our products are characterised by their good quality at a fair price. Based on years of experience in the motorbike accessories industry, we are always working on the development of new products to surprise you with our innovations tomorrow.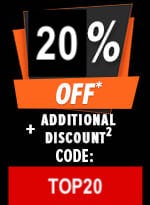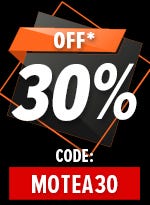 Fits on the following models:
| Make | Name | Year |
| --- | --- | --- |
| Harley Davidson | CVO Limited (FLHTKSE) | 2014 - 2022 |
| Harley Davidson | CVO Road Glide (FLTRXSE) | 2018 - 2023 |
| Harley Davidson | CVO Road Glide Custom (FLTRXSE) | 2012 - 2013 |
| Harley Davidson | CVO Road Glide Limited (FLTRKSE) | 2022 - 2023 |
| Harley Davidson | CVO Road Glide Ultra (FLTRUSE) | 2011 - 2016 |
| Harley Davidson | CVO Road King (FLHRSE5) | 2013 - 2014 |
| Harley Davidson | CVO Street Glide (FLHXSE) | 2011 - 2023 |
| Harley Davidson | CVO Ultra Classic (FLHTCUSE ) | 2011 - 2013 |
| Harley Davidson | Electra Glide Classic (FLHTC) | 1994 - 2005 |
| Harley Davidson | Electra Glide Classic (FLHTC) | 2011 - 2012 |
| Harley Davidson | Electra Glide Sport (FLHS) | 1994 - 1995 |
| Harley Davidson | Electra Glide Standard (FLHT) | 1996 - 2010 |
| Harley Davidson | Electra Glide Standard (FLHT) | 2019 - 2022 |
| Harley Davidson | Road Glide (FLTR) | 1998 - 2009 |
| Harley Davidson | Road Glide Custom (FLTRX) | 2010 - 2013 |
| Harley Davidson | Road Glide Special (FLTRXS) | 2015 - 2023 |
| Harley Davidson | Road Glide Ultra (FLTRU) | 2016 - 2020 |
| Harley Davidson | Road King (FLHR) | 1994 - 2023 |
| Harley Davidson | Road King Classic (FLHRC) | 1998 - 2019 |
| Harley Davidson | Road King Custom (FLHRSI) | 2005 - 2007 |
| Harley Davidson | Road King Special (FLHRXS) | 2017 - 2023 |
| Harley Davidson | Street Glide (FLHX) | 2006 - 2022 |
| Harley Davidson | Ultra Limited Low (FLHTKL) | 2015 - 2019 |
Be the first to review this product