by 35% code: MOTEA35£136.49
30 day return policy
Very fast delivery
Delivery: 13.12.2023 - 19.12.2023
Sku: 974702-0
Batwing Fairing compatible with Harley Davidson Road King / Softail / Fat Boy Craftride black
Batwing front fairing
Bobber style
Splinter-proof ABS
Improved wind protection
Black gloss paint
Without ABE
Important: Windscreen and mounting kit are not included in delivery. Mounting with existing original mounting kit or by do-it-yourself.
Other products you might like

The Batwing fairing by Craftride in black, suitable for your Harley Davidson Road King / Softail / Fat Boy
Want to give your machine a new look and get the most out of it? With the motorcycle fairing with windshield from Craftride you make a real eye-catcher in custom style out of your motorcycle. The fairing creates a flowing look of your vehicle and additionally offers weather and wind protection through the integrated windshield. Thus the fairing with windshield combines design and functionality in one accessory.
The Batwing fairing is black Bobber-style. Therefore it does not need any further varnishing. The fairing is made of resistant and shatterproof ABS plastic. The front fairing provides improved weather and wind protection. So riding on your motorcycle is more comfortable even in bad weather thanks to the wind deflector. An existing lamp recess in the fairing allows you a problem-free mounting on your motorcycle. Stylish and functional, the Craftride Batwing fairing is ideal for your custom bike.
Suitable for your Harley Davidson Road King / Softail / Fat Boy
Bobber style
Black glossy lacquered
Wind deflector and improved weather protection
Made of shatterproof ABS
Without washer and mounting kit
Mounting with original mounting kit or self-assembly
Once you have decided on the Craftride brand motorcycle fairing part, it will be delivered to you in a suitable condition for your model. Please note that windshield and mounting kit are not included. The assembly must therefore be done with the existing original mounting kit or by self-construction.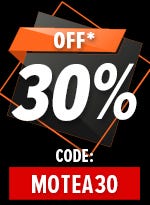 Fits on the following models:
| Make | Name | Year |
| --- | --- | --- |
| Harley Davidson | Breakout (FXBR) | 2018 - 2019 |
| Harley Davidson | Breakout (FXSB) | 2013 - 2017 |
| Harley Davidson | Breakout 114 (FXBRS) | 2018 - 2022 |
| Harley Davidson | Breakout 117 (FXBR) | 2023 |
| Harley Davidson | Cross Bones (FLSTSB) | 2008 - 2011 |
| Harley Davidson | CVO Pro Street Breakout (FXSE) | 2016 - 2018 |
| Harley Davidson | CVO Road King (FLHRSE5) | 2013 - 2014 |
| Harley Davidson | CVO Softail Breakout (FXSBSE) | 2013 - 2014 |
| Harley Davidson | CVO Softail Convertible (FLSTSE) | 2011 - 2012 |
| Harley Davidson | CVO Softail Deluxe (FLSTNSE) | 2014 - 2015 |
| Harley Davidson | Dyna Fat Bob (FXDF) | 2008 - 2017 |
| Harley Davidson | Dyna Low Rider (FXDL) | 1993 - 2008 |
| Harley Davidson | Dyna Low Rider (FXDL) | 2013 - 2017 |
| Harley Davidson | Dyna Low Rider S (FXDLS) | 2016 - 2017 |
| Harley Davidson | Dyna Street Bob (FXDB) | 2006 - 2017 |
| Harley Davidson | Dyna Super Glide (FXD) | 1995 - 2004 |
| Harley Davidson | Dyna Super Glide Custom (FXDC) | 2005 - 2015 |
| Harley Davidson | Dyna Super Glide Sport (FXDX) | 1998 - 2005 |
| Harley Davidson | Dyna Super Glide T-Sport (FXDXT) | 2001 - 2003 |
| Harley Davidson | Dyna Switchback (FLD) | 2012 - 2016 |
| Harley Davidson | Dyna Wide Glide (FXDWG) | 1993 - 2017 |
| Harley Davidson | Fat Boy (FLFB) | 2018 - 2019 |
| Harley Davidson | Fat Boy (FLSTF) | 1990 - 2017 |
| Harley Davidson | Fat Boy 114 (FLFBS) | 2018 - 2023 |
| Harley Davidson | Fat Boy Special/ Lo (FLSTFB) | 2010 - 2017 |
| Harley Davidson | FXDR 114 (FXDRS) | 2019 - 2020 |
| Harley Davidson | Heritage Softail Classic (FLHC) | 2018 - 2019 |
| Harley Davidson | Heritage Softail Classic (FLSTC) | 1988 - 2017 |
| Harley Davidson | Heritage Softail Classic 114 (FLHCS) | 2018 - 2023 |
| Harley Davidson | Heritage Softail Special (FLSTN) | 1993 - 1996 |
| Harley Davidson | Heritage Springer (FLSTS) | 1997 - 2003 |
| Harley Davidson | Night Train (FXSTB) | 1998 - 2009 |
| Harley Davidson | Night-Rod (VRSCD) | 2006 - 2007 |
| Harley Davidson | Night-Rod Special (VRSCDX) | 2007 - 2017 |
| Harley Davidson | Nightster 975 (RH975) | 2022 - 2023 |
| Harley Davidson | Nightster Special (RH975S) | 2023 |
| Harley Davidson | Road King (FLHR) | 1994 - 2023 |
| Harley Davidson | Road King Classic (FLHRC) | 1998 - 2019 |
| Harley Davidson | Road King Custom (FLHRSI) | 2005 - 2007 |
| Harley Davidson | Road King Special (FLHRXS) | 2017 - 2023 |
| Harley Davidson | Rocker (FXCW) | 2008 - 2009 |
| Harley Davidson | Rocker C (FXCWC) | 2008 - 2011 |
| Harley Davidson | Softail Bad Boy (FXSTB) | 1995 - 1998 |
| Harley Davidson | Softail Blackline (FXS) | 2011 - 2013 |
| Harley Davidson | Softail Custom (FXSTC) | 1986 - 2009 |
| Harley Davidson | Softail Deluxe (FLDE) | 2018 - 2020 |
| Harley Davidson | Softail Deluxe (FLSTN) | 2005 - 2017 |
| Harley Davidson | Softail Deuce (FXSTD) | 2000 - 2004 |
| Harley Davidson | Softail Fat Bob (FXFB) | 2018 - 2019 |
| Harley Davidson | Softail Fat Bob 114 (FXFBS) | 2018 - 2023 |
| Harley Davidson | Softail Low Rider (FXLR) | 2018 - 2020 |
| Harley Davidson | Softail Low Rider S (FXLRS) | 2020 - 2023 |
| Harley Davidson | Softail Low Rider ST (FXLRST) | 2022 - 2023 |
| Harley Davidson | Softail Slim (FLS) | 2012 - 2017 |
| Harley Davidson | Softail Slim (FLSL) | 2018 - 2022 |
| Harley Davidson | Softail Sport Glide (FLSB) | 2018 - 2023 |
| Harley Davidson | Softail Springer (FXSTS) | 1988 - 2004 |
| Harley Davidson | Softail Standard (FXST) | 1999 - 2006 |
| Harley Davidson | Softail Standard (FXST) | 2020 - 2023 |
| Harley Davidson | Softail Street Bob (FXBB) | 2018 - 2020 |
| Harley Davidson | Softail Street Bob 114 (FXBBS) | 2021 - 2023 |
| Harley Davidson | Sport Glide (FLSB) | 2018 - 2023 |
| Harley Davidson | Sportster 1200 (XLH1200) | 1988 - 1999 |
| Harley Davidson | Sportster 1200 CA Custom (XL1200CA) | 2013 - 2016 |
| Harley Davidson | Sportster 1200 CB Custom (XL1200CB) | 2013 - 2017 |
| Harley Davidson | Sportster 1200 Custom (XL1200C) | 1996 - 2020 |
| Harley Davidson | Sportster 1200 Iron (XL1200NS) | 2018 - 2020 |
| Harley Davidson | Sportster 1200 Low (XL1200L) | 2007 - 2009 |
| Harley Davidson | Sportster 1200 Nightster (XL1200N) | 2008 - 2012 |
| Harley Davidson | Sportster 1200 Roadster (XL1200CX) | 2017 - 2020 |
| Harley Davidson | Sportster 1200 Roadster (XL1200R) | 2004 - 2008 |
| Harley Davidson | Sportster 1200 Sport (XLH1200S) | 1996 - 2003 |
| Harley Davidson | Sportster 1200 T Superlow (XL1200T) | 2014 - 2020 |
| Harley Davidson | Sportster 883 (XL883) | 1986 - 2010 |
| Harley Davidson | Sportster 883 Custom (XL883C) | 1998 - 2010 |
| Harley Davidson | Sportster 883 Hugger (XLH883) | 1988 - 2003 |
| Harley Davidson | Sportster 883 Iron (XL883N) | 2009 - 2020 |
| Harley Davidson | Sportster 883 Low (XL883L) | 2004 - 2010 |
| Harley Davidson | Sportster 883 R Roadster (XL883R) | 2002 - 2015 |
| Harley Davidson | Sportster 883 Superlow (XL883L) | 2011 - 2020 |
| Harley Davidson | Sportster Forty-Eight 48 (XL1200X) | 2010 - 2020 |
| Harley Davidson | Sportster Forty-Eight 48 Special (XL1200XS) | 2018 - 2020 |
| Harley Davidson | Sportster S 1250 (RH1250S) | 2021 - 2023 |
| Harley Davidson | Sportster Seventy-Two (XL1200V) | 2013 - 2016 |
| Harley Davidson | Springer Classic (FLSTSCI) | 2005 - 2007 |
| Harley Davidson | Street 500 (XG500) | 2015 - 2020 |
| Harley Davidson | Street 750 (XG750) | 2015 - 2020 |
| Harley Davidson | Street Rod 750 (XG750A) | 2017 - 2020 |
| Harley Davidson | Street-Rod (VRSCR) | 2005 - 2008 |
| Harley Davidson | V-Rod (VRSCA/W) | 2001 - 2010 |
| Harley Davidson | V-Rod Muscle (VRSCF) | 2009 - 2017 |
Be the first to review this product