-25%
£119.99
Special Price
£89.99
£67.49

by 25% Code

:TOP25
Prices incl. VAT excl. Shipping
30 day return policy
Very fast delivery
Delivery: 21.06.2023 - 23.06.2023
SKU 990524-0
Belly Pan Motorbike Craftride Front Spoiler for Harley Davidson Sportster 04-20 in black
Bug spoiler Craftride in black
Front spoiler made of shatterproof ABS with retaining kit
Visually closes the gap between engine and front wheel
High-quality surface in black, no painting necessary
Can be painted in any colour by customer
Scope of delivery: bow fairing, metal mounting kit
Other products you might like

The belly pan by Craftride in black
A front spoiler can completely change the look of a motorcycle. Especially with naked bikes, the front spoiler makes the front of the machine look more complete. From a large selection of front fairings in different colors and styles, every motorcyclist can freely choose a suitable spoiler for his bike according to his taste. Whether simple or conspicuous, the decision is up to you and your individual taste.
Craftride's front spoiler, made of shatterproof ABS, is a robust and durable front spoiler for your motorcycle. It visually closes the gap between the engine and front tyre of your bike and acts as engine protection. Due to the high quality surface in black, the front spoiler does not need painting any more. If you want to adapt your new Craftride front spoiler optically to your motorcycle, you can paint it in any colour.
For HD Sportster 04-20
Spoiler fairing for the front of your bike
High-quality production from shatterproof ABS
Black surface does not require painting
Can be painted as desired
Closes gap between engine and front wheel
Changes the look of your vehicle
Without ABE
Scope of delivery: Bow spoiler with metal mounting kit
The front spoiler from Craftride can easily be attached to your motorcycle. With only few handles and conventional tools the assembly takes place effortlessly and fast. A metal mounting kit is included with your new front spoiler.
Note: There is no valid ABE for the Craftride front spoiler.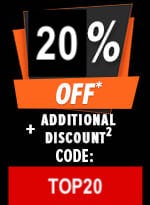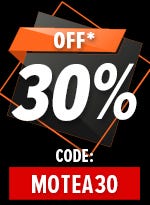 Fits on the following models:
| Make | Name | Year |
| --- | --- | --- |
| Harley Davidson | Sportster 1200 CA Custom (XL1200CA) | 2013 - 2016 |
| Harley Davidson | Sportster 1200 CB Custom (XL1200CB) | 2013 - 2017 |
| Harley Davidson | Sportster 1200 Iron (XL1200NS) | 2018 - 2020 |
| Harley Davidson | Sportster 1200 Low (XL1200L) | 2007 - 2009 |
| Harley Davidson | Sportster 1200 Nightster (XL1200N) | 2008 - 2012 |
| Harley Davidson | Sportster 1200 Roadster (XL1200CX) | 2017 - 2020 |
| Harley Davidson | Sportster 1200 T Superlow (XL1200T) | 2014 - 2020 |
| Harley Davidson | Sportster 883 (XL883) | 2004 - 2010 |
| Harley Davidson | Sportster 883 Custom (XL883C) | 2004 - 2010 |
| Harley Davidson | Sportster 883 Iron (XL883N) | 2009 - 2020 |
| Harley Davidson | Sportster 883 Low (XL883L) | 2004 - 2010 |
| Harley Davidson | Sportster 883 R Roadster (XL883R) | 2004 - 2014 |
| Harley Davidson | Sportster 883 Superlow (XL883L) | 2011 - 2020 |
| Harley Davidson | Sportster Forty-Eight 48 (XL1200X) | 2010 - 2020 |
| Harley Davidson | Sportster Forty-Eight 48 Special (XL1200XS) | 2018 - 2020 |
| Harley Davidson | Sportster Seventy-Two (XL1200V) | 2013 - 2016 |
Be the first to review this product