by 40% code: CLAUS40£140.99
30 day return policy
Very fast delivery
Delivery:
Sku: 957793-0
Central Stand compatible with Ducati 996 99-01 Paddock Stand ConStands Power-Evo
Set including model-specific adapter plate
Mounting Stand for quick and easy lifting
Easy to manoeuvre thanks to sturdy double wheels
Dimensions: length 78 cm / width 54 cm / height 75,5 cm
Maximum load capacity 300kg to 17kg own weight
Ideal for overwintering
Exclusive on the Power-Evo:
Automatic locking-protection
Also suitable for lowered chassis
Increased leverage thanks to intelligent lever system


Other products you might like

Der Motorrad Zentralständer Power-Classic von ConStands, suitable for your Ducati 996
Mit dem Zentralständer ConStands Power-Classic lässt sich dein komplettes Motorrad innerhalb weniger Sekunden mühelos aufbocken. Stabile Doppelrollen ermöglichen dir leichtes Rangieren deines Motorrades auf engstem Raum und millimetergenaues Positionieren. Wird der Ständer gerade nicht benutzt, kann er durch seine integrierte Klappfunktion platzsparend verstaut oder transportiert werden.
Für deine Sicherheit und einen stabilen Stand der Maschine haben wir einen arretierbaren Mechanismus eingebaut, der es dir erlaubt, deine Arbeitshöhe zu verstellen und manuell zu sichern. So kannst du bequem Arbeiten, wie Reparaturen, Pflege, Reifenwechsel und Wartungen, an deiner Maschine durchführen. Damit du optimalen Schutz vorm Einklemmen erfährst, wurde zusätzlich ein abgewinkelter Hebelarm verbaut. Durch die Entlastung von Teilen wie dem Fahrwerk und den Reifen im aufgebockten Zustand, eignet sich der stabile ConStands Zentralständer Power-Classic auch bestens zum überwintern. Wir empfehlen dir hierzu deine Maschine mittels einer Abdeckplane vor Schmutz und Staub zu schützen. Diese kannst du im Frühling abnehmen und sofort auf deinem sauberen Bike durchstarten.
Incl. adapter plate for your Ducati 996
Hoher Korrosionsschutz
Müheloses und schnelles Aufbocken
Arretierbare Höhenverstellung mit manueller Sicherung
Platzsparende Klappfunktion (eingeklappt: 78 x 54 x 17,5 cm)
Leichtes Rangieren auf engstem Raum durch Doppelrollen
Extrem stabile Basis
Angled lever arm to protect against jamming
Ideally suited for overwintering
Hohe Passgenauigkeit durch belastbare Füße
Load capacity: max. 300 KG
Weight: 17 KG
Dimensions folded out: 78 x 54 x 75.5 cm
The maximum ground clearance of the wheels is in the range of 5-15cm, depending on the model
Dein Zentralständer Power wird dir inklusive modellspezifischer Adapterplatte geliefert. Solltest du dir in Zukunft ein neues Motorrad anschaffen, findest du bei ConStands eine große Auswahl weiterer Zentralständer Adapter für verschiedene Modelle. So kannst du deinen Zentralständer auch weiterhin benutzen.
Hinweis: Zubehör wie z.B. Sturzbügel oder veränderte Fußrastenanlagen können dazu führen, dass der Ständer nicht genutzt werden kann. Bitte vor Kauf prüfen.
Wir garantieren geprüfte ConStands® Qualität
Verarbeitung
hochwertiger
Materialien
Passend für mehr als
200
verschiedene Modelle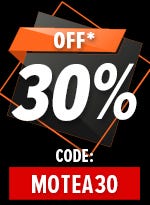 Fits on the following models:
| Make | Name | Year |
| --- | --- | --- |
| Ducati | 996 | 1999 - 2001 |
Downloads
Mounting instructions


Mounting instructions


Be the first to review this product