by 35% code: MOTEA35£142.99
30 day return policy
Very fast delivery
Delivery: 13.12.2023 - 19.12.2023
Sku: 996417-0
Central Stand compatible with Honda CBR 600 RR 03-06 Paddock Stand ConStands Power-Evo
Set including model-specific adapter plate
Mounting Stand for quick and easy lifting
Easy to manoeuvre thanks to sturdy double wheels
Dimensions: length 78 cm / width 54 cm / height 75,5 cm
Maximum load capacity 300kg to 17kg own weight
Ideal for overwintering
Exclusive on the Power-Evo:
Automatic locking-protection
Also suitable for lowered chassis
Increased leverage thanks to intelligent lever system


Other products you might like

The Central Stand Power-Evo from ConStands,
suitable for your Honda CBR 600 RR
With the Central Stand ConStands Power-Evo you can jack up your complete motorcycle within seconds quickly and effortlessly. The sturdy double castors facilitate manoeuvring in the tightest spaces. So you can position your motorcycle safely and easily with millimetre precision.
The sturdy motorcycle jack with brake is designed in such a way that any work, whether maintenance, care, tyre change and repairs to fork or engine are possible when the motorcycle is jacked up. The Power-Evo motorcycle jack is also ideally suited for longer stance phases, such as over-wintering. When jacked up, parts such as the chassis, the swingarm, the suspension travel and the tyres are relieved. This prevents the formation of tyre pressure points on the front wheel. We recommend to protect your motorcycle from dirt and dust with a motorcycle cover. So you can take it off in spring and start the next season with your clean bike immediately.
The Central Stand stands for absolute safety and stability. That's why we have installed a new automatic system in the form of a lockable and self-locking height adjustment. Different working heights can be adjusted quickly and safely. Another new feature of the Power-Evo central stand is that it is also suitable for lowered chassis.
Incl. adapter plate for your Honda CBR 600 RR
Angled lever arm to protect against jamming
Ideally suited for overwintering
Simple and quick jacking up
New automatic circuit breaker with lockable height adjustment and self-locking mechanism
Reduced effort due to intelligent lever system
Also suitable for lowered trolley
Easy manoeuvring due to double castors in the smallest of spaces
Extremely stable stand and high accuracy of fit
Load capacity: max. 300 KG
Weight: 17 KG
Dimensions folded out: 78 x 54 x 75.5 cm
The maximum ground clearance of the wheels is in the range of 5-15cm, depending on the model
Your Power-Evo central stand comes with a model-specific adapter plate. If you buy a new motorcycle in the future, you will find a large selection of other central lift adapters for different models at ConStands. So you can continue to use your central stand.
Note: Accessories such as crash bars, frame protection or modified footrest systems may prevent the stand from being used. Please check before purchase.
We guarantee tested ConStands® quality
Suitable for more than
270
Models
Processing of
more high-grade
Materials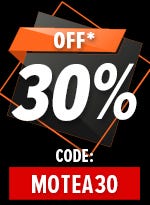 Fits on the following models:
| Make | Name | Year |
| --- | --- | --- |
| Honda | CBR 600 RR | 2003 - 2006 |
Downloads
Mounting instructions


Mounting instructions


Be the first to review this product