by 35% code: MOTEA35£165.74
30 day return policy
Very fast delivery
Delivery: 09.01.2024 - 15.01.2024
Sku: 306227-0
Central Stand compatible with Suzuki GSX-R 1000 01-02 Paddock Stand ConStands Power-Classic
Complete set including model-specific adapter plate
Central stand for quick and easy jacking up
4 double castors for easy manoeuvring
Dimensions: length 78 cm / width 54 cm / height 75,5 cm
Maximum load capacity 300kg at 17 kg dead weight
Ideal for overwintering
Exclusive to the Power-Classic:
Space-saving folding function
Manual backup
Particularly stable base
Other products you might like

The Central Stand Power-Classic by ConStands,
suitable for your Suzuki GSX-R 1000
With the central stand ConStands Power-Classic you can easily jack up your complete motorcycle within seconds. Sturdy double castors make it easy to manoeuvre your motorcycle in the tightest of spaces and position it with millimetre precision. When the stand is not in use, it can be stowed or transported in a space-saving manner thanks to its integrated folding function.
For your safety and a stable stand of the machine, we have built in a lockable mechanism that allows you to adjust your working height and secure it manually. This allows you to carry out convenient work on your machine, such as repairs, care, tyre changes and maintenance. In order to provide you with optimum protection against jamming, an angled lever arm has also been installed. The stable ConStands Power-Classic central stand is also ideally suited for winter storage as it relieves the load on parts such as the chassis and the tyres when jacked up. We recommend that you protect your machine from dirt and dust with a cover tarpaulin. You can remove it in spring and start immediately on your clean bike.
Incl. adapter plate for your Suzuki GSX-R 1000
Effortless and fast jacking up
Lockable height adjustment with manual securing
Space-saving folding function (folded: 78 x 54 x 17.5 cm)
Easy manoeuvring in confined spaces thanks to double castors
Extremely stable base
Ideally suited for overwintering
Angled lever arm to protect against jamming
High fitting accuracy due to resilient feet
High corrosion protection
Load capacity: max. 300 KG
Weight: 17 KG
Dimensions folded out: 78 x 54 x 75.5 cm
Your Power central stand comes with a model-specific adapter plate. If you are going to buy a new motorcycle in the future, you will find a large selection of other central stand adapters for different models at ConStands. So you can continue to use your central stand.
Note: Accessories such as crash bars, frame protection or modified footrest systems may prevent the stand from being used. Please check before purchase.
We guarantee tested ConStands® quality
Processing and
more high-grade
materials
Suitable for more than
200
various models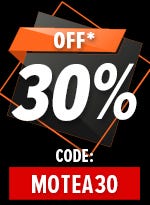 Fits on the following models:
| Make | Name | Year |
| --- | --- | --- |
| Suzuki | GSX-R 1000 | 2001 - 2002 |
Downloads
Mounting instructions


Mounting instructions


Be the first to review this product