by 35% code: MOTEA35£103.99
30 day return policy
Very fast delivery
Delivery: 13.12.2023 - 19.12.2023
Sku: 806421-0
Centre Stand compatible with BMW K 1200 S / R / Sport 05-08 Center Stand ConStands in black
Main ConStands
Safe stand
Easy to jack up
Shrinkage freedom is maintained
Optimal for winter storage
Relief for tyres and suspension
Ideal addition to the side stand
For maintenance, cleaning and repairs
Delivered ready to fit
With ABE for legal operation on public roads
Note: Not suitable for lowered models
Other products you might like

The main stand of ConStands in black, suitable for your BMW K 1200 S / R / Sport
Motorcyclists should not only pay attention to the safety of their machine when riding. An optimum parking position should also be ensured, especially if the motorcycle is to be parked for long periods of time. The focus here should be on ensuring that the vehicle has a stable and safe standing position and cannot tip over. The main stands for the motorcycle in our shop assortment offer here the optimal solution. Cleanly processed, the motorcycle stand from the ConStands accessories offers quality and safety at the same time.
With the main stand from ConStands you get a spare part with which you can jack up your motorcycle easily and quickly. Once jacked up, the main stand relieves the tires of your bike - especially during long stance phases. By slightly jacking up the bike, you put it in an optimal position with a secure stance. The stand simplifies assembly and maintenance work, as well as the care and cleaning of your motorcycle without the need for an assembly stand. Due to the stable stand of the motorcycle on the main stand, you can work on your bike calmly. In addition, you can use the stand not only for maintenance work, but also for longer stance phases such as wintering your motorcycle in the garage. It is the perfect addition to the side stand because it relieves the load on the tyres and suspension. The ConStands main stand ensures that you have optimum freedom from leaning at an angle while riding.
Suitable for your BMW K 1200 S / R / Sport
Simple jacking up
Care, cleaning and repairs without assembly stand
Sturdy design for secure standing
Ideal addition to side stand
Relieves tire load and suspension during longer periods of idle time
Suitable for overwintering
Free from inclination remains guaranteed
With ABE for absolutely legal operation in road traffic
No problems with TÜV
You just want to be able to jack up your motorcycle? With the main stand from ConStands you can easily lift your bike and bring it into a stable parking position even on difficult ground. So you can work on your bike more comfortably, load your bike better with luggage or park it safely for the winter. In addition to the motorcycle side stand, it offers additional stability and secure standing. Your ConStands main stand will be delivered ready to mount.
Note: This product is not suitable for lowered models.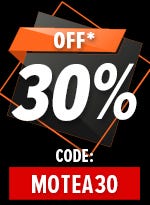 Fits on the following models:
| Make | Name | Year |
| --- | --- | --- |
| BMW | K 1200 R | 2005 - 2008 |
| BMW | K 1200 R Sport | 2007 - 2008 |
Downloads
Homologation


Be the first to review this product