by 35% code: MOTEA35£81.24
30 day return policy
Very fast delivery
Delivery: 13.12.2023 - 19.12.2023
Sku: 967146-0
Engine Guard compatible with Harley Davidson Sportster 04-20 Crash Bar Craftride Mustache in black
Motorcycle Crash Pad Mustache black
Optimal crash protection
Incl. mounting material
Powder-coated steel
Mustache shape in custom look
Supplied as a set for right and left
No entries in papers required
Easy to fit without any modifications to the bike
Massive design with 32mm tube diameter
Important: In many cases, mounting is not possible with pre-located footrests. Please check before purchase.
.
Other products you might like

The crash bar Mustache by Craftride in black, suitable for your Harley Sportster
For motorcyclists, their own machine is the absolute heart of the motorbike. That is why it is cared for and maintained as best as possible. With the installation of motorcycle crash bars you can prevent damage to your own bike. So you don't get annoyed about scratches and damage when it's too late, but simply prevent them in advance.
The crash bars "Mustache" from Craftride offer your bike the best possible protection in case of overturning or falling. By reducing the inclination to the ground, not only the engine is protected, but also higher parts such as fairing, the tank or attachments. Manufactured with an extra large 32 mm diameter tube made of high quality powder coated steel, it offers stability and protection from costly damage, such as lashing the motorcycle. Expensive repairs can thus be prevented or reduced in advance.
The curved Mustache shape of the crash bar from Craftride creates a stylish and dynamic custom look in black. The crash bar "Mustache" by Craftride can be easily attached to your motorbike without any modifications. For their legal use on the road, no registration in vehicle documents is required.
Suitable for Harley Davidson Sportster
Curved Mustache shape
Fall protection for engine, fairing, tank and attachments
Prevents or reduces damage
Extra large 32 mm pipe diameter
Stylish Custom Optics
Easy mounting without changes to the bike
No entries in vehicle documents required
Supplied as a set for right and left side
Incl. mounting material
Made of high-quality, powder-coated steel
You will not regret the investment in the high-quality crash bars "Mustache" by Craftride in black. They offer you and your motorbike an optimal combination of fall protection and custom look. With your delivery you will receive the crash bars for the right and left side as well as the necessary mounting material. So you can use your new crash bar without having to use it.
Note: Please note that in many cases it is not possible to mount the crash bars with the footrests provided. Please check before purchase.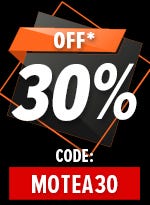 Fits on the following models:
| Make | Name | Year |
| --- | --- | --- |
| Harley Davidson | Sportster 1200 CA Custom (XL1200CA) | 2013 - 2016 |
| Harley Davidson | Sportster 1200 CB Custom (XL1200CB) | 2013 - 2017 |
| Harley Davidson | Sportster 1200 Custom (XL1200C) | 2004 - 2019 |
| Harley Davidson | Sportster 1200 Low (XL1200L) | 2007 - 2009 |
| Harley Davidson | Sportster 1200 Nightster (XL1200N) | 2008 - 2012 |
| Harley Davidson | Sportster 1200 Roadster (XL1200CX) | 2017 - 2018 |
| Harley Davidson | Sportster 1200 Roadster (XL1200R) | 2004 - 2008 |
| Harley Davidson | Sportster 1200 T Superlow (XL1200T) | 2014 - 2020 |
| Harley Davidson | Sportster 883 (XL883) | 2004 - 2010 |
| Harley Davidson | Sportster 883 Custom (XL883C) | 2004 - 2010 |
| Harley Davidson | Sportster 883 Iron (XL883N) | 2009 - 2020 |
| Harley Davidson | Sportster 883 Low (XL883L) | 2004 - 2010 |
| Harley Davidson | Sportster 883 R Roadster (XL883R) | 2004 - 2015 |
| Harley Davidson | Sportster 883 Superlow (XL883L) | 2011 - 2018 |
| Harley Davidson | Sportster Forty-Eight 48 (XL1200X) | 2010 - 2020 |
| Harley Davidson | Sportster Seventy-Two (XL1200V) | 2013 - 2016 |
Be the first to review this product