by 35% code: MOTEA35£38.99
30 day return policy
Very fast delivery
Delivery: 08.12.2023 - 14.12.2023
Sku: 807997-0
Handlebar Grips Zaddox 2X 22mm black
Important: This is a universal item, not adapted to a specific model. In many cases, individual adjustments are required for assembly. Please use the dimensions and pictures to check whether it is possible to fit the motorcycle in question.
High-quality rubber compound with a textured surface for a good grip
Anodised aluminium inserts and bar ends for a very high quality appearance
Non-slip structure
Easy mounting
For metric handlebars Ø 22 mm
Length: approx. 145 mm
Delivery as a pair (right & left side)
Zaddox grips are registration-free
.
Other products you might like

High quality rubber with a textured finish for a good grip
Anodized aluminum inserts and bar ends of a very high quality
Non-slip structure
Easy assembling
For metric handlebars: Ø 22 mm
Length: 145 mm
Delivered as pair (for right and left side)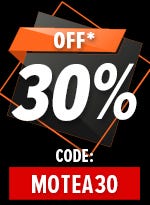 Fits on the following models:
| Make | Name | Year |
| --- | --- | --- |
| AJP | PR5 Enduro Extreme 250 | 1 |
| AJP | PR7 | 2018 |
| Alrendo | Bravo TS | 2022 |
| Aprilia | AF1-125 Futura | 1990 - 1991 |
| Aprilia | Amico 50 GL | 1995 - 2001 |
| Aprilia | Amico 50 LX | 1995 - 1996 |
| Aprilia | Area 51 | 1998 - 2003 |
| Aprilia | Atlantic 125 | 2004 - 2012 |
| Aprilia | Atlantic 250 | 2004 - 2009 |
| Aprilia | Atlantic 300 | 2011 - 2013 |
| Aprilia | Atlantic 500 | 2002 - 2004 |
| Aprilia | Atlantic 500 Sprint | 2005 - 2010 |
| Aprilia | Caponord 1200 | 2013 - 2016 |
| Aprilia | Caponord 1200 Rally | 2015 - 2016 |
| Aprilia | Caponord ETV 1000 | 2001 - 2007 |
| Aprilia | Classic 125 | 1997 - 2001 |
| Aprilia | Dorsoduro 1200 | 2011 - 2016 |
| Aprilia | Dorsoduro 750 | 2008 - 2016 |
| Aprilia | Dorsoduro 900 | 2017 - 2020 |
| Aprilia | Falco SL 1000 | 2000 - 2004 |
| Aprilia | Habana 125 | 1999 - 2002 |
| Aprilia | Habana 125 Custom | 1999 - 2002 |
| Aprilia | Habana 50 | 1999 - 2002 |
| Aprilia | Habana 50 Custom | 1999 - 2002 |
| Aprilia | Leonardo 125 | 1996 - 2005 |
| Aprilia | Leonardo 150 | 1997 - 2000 |
| Aprilia | Leonardo 250 | 1999 - 2001 |
| Aprilia | Leonardo 300 | 2005 |
| Aprilia | Mana 850 | 2008 - 2012 |
| Aprilia | Mana 850 GT | 2009 - 2016 |
| Aprilia | Mojito 125 | 2003 - 2004 |
| Aprilia | Mojito 125 Custom | 2004 - 2016 |
| Aprilia | Mojito 50 | 2003 - 2004 |
| Aprilia | Mojito 50 Custom | 2004 - 2011 |
| Aprilia | Moto 6 5 | 1995 - 2000 |
| Aprilia | MX 125 Supermoto | 2004 - 2007 |
| Aprilia | MXV 450 | 1 |
| Aprilia | Pegaso 650 | 1992 - 2004 |
| Aprilia | Pegaso 650 Strada/Factory | 2005 - 2010 |
| Aprilia | Pegaso 650 Trail | 2006 - 2009 |
| Aprilia | Rally 50 | 1995 - 1998 |
| Aprilia | Red Rose 125 | 1989 - 1997 |
| Aprilia | Red Rose 50 | 1992 - 1996 |
| Aprilia | RS 125 | 1992 - 2023 |
| Aprilia | RS 250 | 1994 - 2004 |
| Aprilia | RS 50 | 1993 - 2013 |
| Aprilia | RS 660 | 2020 - 2023 |
| Aprilia | RS4 125/ RS 125 | 2011 - 2013 |
| Aprilia | RS4 50 | 2011 - 2020 |
| Aprilia | RST 1000 Futura | 2001 - 2004 |
| Aprilia | RSV 1000 R (Mille) | 2004 - 2010 |
| Aprilia | RSV Mille | 1998 - 2003 |
| Aprilia | RSV4 | 2009 - 2014 |
| Aprilia | RSV4 1100 | 2021 - 2023 |
| Aprilia | RSV4 1100 Factory | 2019 - 2023 |
| Aprilia | RSV4 Factory | 2009 - 2015 |
| Aprilia | RSV4 Factory | 2021 |
| Aprilia | RSV4 RF | 2015 - 2018 |
| Aprilia | RSV4 RR | 2015 - 2021 |
| Aprilia | RX 125 | 2015 |
| Aprilia | RX 125 | 2018 - 2023 |
| Aprilia | RX 50 | 1 |
| Aprilia | RXV 4-5 | 1 |
| Aprilia | RXV 450 | 1 |
| Aprilia | RXV 5-5 | 1 |
| Aprilia | RXV 550 | 1 |
| Aprilia | Scarabeo 100 | 2003 - 2012 |
| Aprilia | Scarabeo 125 | 1999 - 2012 |
| Aprilia | Scarabeo 200 | 2007 - 2011 |
| Aprilia | Scarabeo 250 | 2004 - 2011 |
| Aprilia | Scarabeo 300 | 2009 - 2012 |
| Aprilia | Scarabeo 400 | 2006 - 2011 |
| Aprilia | Scarabeo 50 | 1994 - 2014 |
| Aprilia | Scarabeo 500 | 2003 - 2012 |
| Aprilia | Shiver 750 | 2007 - 2016 |
| Aprilia | Shiver 750 GT | 2009 - 2014 |
| Aprilia | Shiver 900 | 2017 - 2020 |
| Aprilia | Sportcity 125 | 2004 - 2008 |
| Aprilia | Sportcity 200 | 2006 - 2008 |
| Aprilia | Sportcity 250 ie | 2006 - 2008 |
| Aprilia | Sportcity Cube 125 | 2009 - 2013 |
| Aprilia | Sportcity Cube 200 | 2009 - 2011 |
| Aprilia | Sportcity Cube 300 | 2009 - 2013 |
| Aprilia | Sportcity ONE 125 | 2009 - 2013 |
| Aprilia | Sportcity ONE 50 | 2009 - 2013 |
| Aprilia | SR 125 | 1999 - 2002 |
| Aprilia | SR 125 GT | 2022 - 2023 |
| Aprilia | SR 125 GT Sport | 2022 - 2023 |
| Aprilia | SR 150 | 1999 - 2000 |
| Aprilia | SR 200 GT | 2023 |
| Aprilia | SR 200 GT Sport | 2023 |
| Aprilia | SR 50 R | 2005 - 2018 |
| Aprilia | SR 50 R Factory | 2005 - 2015 |
| Aprilia | SR 50/ Ditech/ Street | 1995 - 2016 |
| Aprilia | SR 50/ Ditech/ Street | 2018 |
| Aprilia | SR Max 125 | 2012 - 2016 |
| Aprilia | SR Max 125 | 2018 |
| Aprilia | SR Max 300 | 2012 - 2016 |
| Aprilia | SR Motard 125 | 2015 - 2017 |
| Aprilia | SR Motard 50 | 2012 - 2018 |
| Aprilia | SRV 850 | 2012 - 2016 |
| Aprilia | SX 125 | 2008 - 2013 |
| Aprilia | SX 125 | 2018 - 2023 |
| Aprilia | SX 50 | 1 |
| Aprilia | SXV 4-5 | 1 |
| Aprilia | SXV 450 | 1 |
| Aprilia | SXV 5-5 | 1 |
| Aprilia | SXV 550 | 1 |
| Aprilia | Tuareg 660 | 2022 - 2023 |
| Aprilia | Tuono 1000/ R | 2002 - 2011 |
| Aprilia | Tuono 125 | 2003 - 2005 |
| Aprilia | Tuono 125 | 2017 - 2023 |
| Aprilia | Tuono 660 | 2020 - 2023 |
| Aprilia | Tuono 660 Factory | 2022 - 2023 |
| Aprilia | Tuono V4 1100 | 2021 - 2023 |
| Aprilia | Tuono V4 1100 Factory | 2015 - 2023 |
| Aprilia | Tuono V4 1100 RR | 2015 - 2021 |
| Aprilia | Tuono V4 Factory | 2021 |
| Aprilia | Tuono V4 R | 2011 - 2014 |
| Asiawing | 250 Enduro | 1 |
| Asiawing | 450 Enduro | 1 |
| Asiawing | 450 Supermoto | 1 |
| Benelli | 402 S | 2018 |
| Benelli | 502C | 2020 - 2023 |
| Benelli | 752 S | 2018 - 2023 |
| Benelli | BN 125 | 2018 - 2022 |
| Benelli | BN 251 | 2015 - 2021 |
| Benelli | BN 302 | 2014 - 2017 |
| Benelli | BN 302 R | 2017 - 2021 |
| Benelli | BN 302 S | 2018 - 2021 |
| Benelli | BN 600 | 2013 - 2017 |
| Benelli | BN 600 | 2019 - 2020 |
| Benelli | BN 600 GT | 2014 - 2017 |
| Benelli | BX 449 | 1 |
| Benelli | Century Racer 1130 | 2011 - 2012 |
| Benelli | Century Racer 899 | 2011 - 2012 |
| Benelli | Imperiale 400 | 2018 - 2023 |
| Benelli | Leoncino 125 | 2022 |
| Benelli | Leoncino 250 | 2018 - 2022 |
| Benelli | Leoncino 500 | 2016 - 2023 |
| Benelli | Leoncino 500 Trail | 2017 - 2023 |
| Benelli | Leoncino 800 | 2020 - 2023 |
| Benelli | Leoncino 800 Trail | 2020 - 2023 |
| Benelli | TnT 1130 | 2004 - 2010 |
| Benelli | TnT 1130 | 2013 - 2015 |
| Benelli | TnT 1130 Cafe Racer | 2004 - 2012 |
| Benelli | TNT 125 | 2017 - 2022 |
| Benelli | TnT 899 | 2008 - 2016 |
| Benelli | TnT 899 Cafe Racer | 2012 |
| Benelli | TnT R | 2013 - 2016 |
| Benelli | TnT R 160 | 2011 - 2016 |
| Benelli | Tornado 1130 Tre | 2006 - 2010 |
| Benelli | Tornado 900 Tre | 2003 - 2006 |
| Benelli | TreK 1130 | 2007 - 2016 |
| Benelli | TreK 1130 Amazonas | 2008 - 2016 |
| Benelli | TreK 899 | 2009 - 2012 |
| Benelli | TRK 251 | 2021 - 2022 |
| Benelli | TRK 502 | 2016 - 2023 |
| Benelli | TRK 502 X | 2019 - 2023 |
| Benelli | TRK 702 | 2023 |
| Benelli | TRK 800 | 2022 - 2023 |
| Beta | Alp 125 | 1 |
| Beta | Alp 200 | 1 |
| Beta | Alp 350 | 1 |
| Beta | Alp 4.0 350 | 1 |
| Beta | Alp M4 | 1 |
| Beta | RE 125 | 1 |
| Beta | RR 125 | 1 |
| Beta | RR 125 Motard | 1 |
| Beta | RR 250 | 1 |
| Beta | RR 300 | 1 |
| Beta | RR 350 | 1 |
| Beta | RR 390 | 1 |
| Beta | RR 400 | 1 |
| Beta | RR 430 | 1 |
| Beta | RR 450 | 1 |
| Beta | RR 480 | 1 |
| Beta | RR 498 | 1 |
| Beta | RR 50 | 1 |
| Beta | RR 525 | 1 |
| Beta | Urban 125/ 200 | 1 |
| Beta | Xtrainer 250 | 1 |
| Beta | Xtrainer 300 | 1 |
| Bimota | DB10 Bimotard | 2012 |
| Bimota | DB5 E/RE | 2013 |
| Bimota | DB5 R | 2006 - 2012 |
| Bimota | DB5 S | 2006 - 2012 |
| Bimota | DB5/ Mille | 2005 |
| Bimota | DB6 R/ RE Delirio | 2008 - 2012 |
| Bimota | DB6/ E Delirio | 2008 - 2012 |
| Bimota | DB7 | 2009 - 2011 |
| Bimota | DB8 | 2011 - 2016 |
| Bimota | DB9 Brivido | 2012 |
| Bimota | KB4 | 2022 |
| Bimota | Tesi 3D | 2007 - 2016 |
| BMW | C 400 GT | 2019 - 2023 |
| BMW | C 400 X | 2018 - 2023 |
| BMW | C 600 Sport | 2012 - 2015 |
| BMW | C 650 GT | 2012 - 2020 |
| BMW | C 650 Sport | 2016 - 2020 |
| BMW | C Evolution | 2015 - 2020 |
| BMW | CE 04 | 2022 |
| BMW | F 650 | 1993 - 2000 |
| BMW | F 650 CS Scarver | 2002 - 2005 |
| BMW | F 650 GS | 2000 - 2012 |
| BMW | F 650 GS Dakar | 2000 - 2007 |
| BMW | F 650 ST | 1997 - 2000 |
| BMW | F 700 GS | 2013 - 2017 |
| BMW | F 750 GS | 2018 - 2023 |
| BMW | F 800 GS | 2008 - 2017 |
| BMW | F 800 GS Adventure | 2013 - 2018 |
| BMW | F 800 GT | 2013 - 2020 |
| BMW | F 800 R | 2009 - 2019 |
| BMW | F 800 S | 2006 - 2010 |
| BMW | F 800 ST | 2006 - 2012 |
| BMW | F 850 GS | 2018 - 2023 |
| BMW | F 850 GS Adventure | 2019 - 2023 |
| BMW | F 900 R | 2020 - 2023 |
| BMW | F 900 XR | 2020 - 2023 |
| BMW | G 310 GS | 2017 - 2023 |
| BMW | G 310 R | 2016 - 2023 |
| BMW | G 450 X | 2008 - 2011 |
| BMW | G 650 GS | 2011 - 2016 |
| BMW | G 650 GS Sertao | 2012 - 2014 |
| BMW | G 650 Xchallenge | 2007 - 2010 |
| BMW | G 650 Xcountry | 2007 - 2010 |
| BMW | G 650 Xmoto | 2007 - 2010 |
| BMW | HP2 Enduro | 2005 - 2008 |
| BMW | HP2 Megamoto | 2007 - 2010 |
| BMW | HP2 Sport | 2008 - 2011 |
| BMW | HP4 | 2013 - 2014 |
| BMW | K 100 | 1983 - 1990 |
| BMW | K 100 LT | 1987 - 1991 |
| BMW | K 100 RS | 1983 - 1991 |
| BMW | K 100 RT | 1983 - 1994 |
| BMW | K 1100 LT | 1991 - 1999 |
| BMW | K 1100 RS | 1992 - 1996 |
| BMW | K 1200 GT | 2003 - 2008 |
| BMW | K 1200 LT | 1999 - 2009 |
| BMW | K 1200 R | 2005 - 2008 |
| BMW | K 1200 R Sport | 2007 - 2008 |
| BMW | K 1200 RS | 1997 - 2005 |
| BMW | K 1200 S | 2004 - 2008 |
| BMW | K 1300 GT | 2009 - 2012 |
| BMW | K 1300 R | 2009 - 2016 |
| BMW | K 1300 S | 2009 - 2016 |
| BMW | K 1600 B | 2017 - 2023 |
| BMW | K 1600 Grand America | 2018 - 2023 |
| BMW | K 1600 GT | 2011 - 2023 |
| BMW | K 1600 GTL | 2011 - 2023 |
| BMW | K 75 C | 1985 - 1990 |
| BMW | K 75 RT | 1989 - 1996 |
| BMW | K 75 S | 1986 - 1996 |
| BMW | K1 | 1989 - 1993 |
| BMW | M 1000 R | 2023 |
| BMW | M 1000 RR | 2021 - 2023 |
| BMW | R 100 R | 1991 - 1996 |
| BMW | R 100 RS | 1986 - 1992 |
| BMW | R 100 RT | 1978 - 1996 |
| BMW | R 1100 R | 1994 - 2000 |
| BMW | R 1100 RS | 1993 - 2001 |
| BMW | R 1100 RT | 1996 - 2001 |
| BMW | R 1100 S | 1998 - 2005 |
| BMW | R 1150 R | 2001 - 2006 |
| BMW | R 1150 R Rockster | 2003 - 2005 |
| BMW | R 1150 RS | 2001 - 2005 |
| BMW | R 1150 RT | 2001 - 2005 |
| BMW | R 1200 R | 2006 - 2018 |
| BMW | R 1200 R Classic | 2011 - 2012 |
| BMW | R 1200 RS | 2015 - 2018 |
| BMW | R 1200 RT | 2005 - 2018 |
| BMW | R 1200 S | 2006 - 2008 |
| BMW | R 1200 ST | 2005 - 2008 |
| BMW | R 1250 R | 2019 - 2023 |
| BMW | R 1250 RS | 2019 - 2023 |
| BMW | R 1250 RT | 2019 - 2023 |
| BMW | R 45 | 1978 - 1985 |
| BMW | R 65 | 1978 - 1993 |
| BMW | R 80 R | 1991 - 1995 |
| BMW | R 80 RT | 1984 - 1995 |
| BMW | R 850 R | 1994 - 2007 |
| BMW | S 1000 R | 2014 - 2023 |
| BMW | S 1000 RR | 2009 - 2023 |
| BMW | S 1000 XR | 2015 - 2023 |
| Borossi | BT 450 Enduro GS/LX | 1 |
| Borossi | BT 450 MX Moto Cross | 1 |
| Borossi | BT 450 SM Supermoto | 1 |
| Brixton | Cromwell 1200 | 2022 - 2023 |
| Brixton | Crossfire 125 XS | 2022 - 2023 |
| Brixton | Crossfire 500 /X /XC | 2022 - 2023 |
| BSA | Gold Star | 2023 |
| Buell | 1125 CR | 2009 - 2010 |
| Buell | 1125 R | 2008 - 2010 |
| Buell | M2 Cyclone | 1997 - 2002 |
| Buell | S1 Lightning | 1996 - 1998 |
| Buell | S3 Thunderbolt | 1997 - 1999 |
| Buell | X1 Lightning | 1999 - 2002 |
| Buell | XB12 R Firebolt | 2003 - 2007 |
| Buell | XB12 S Lightning | 2003 - 2010 |
| Buell | XB12 Scg Lightning Low | 2006 - 2010 |
| Buell | XB12 Ss Lightning Long | 2006 - 2010 |
| Buell | XB12 STT Lightning Super TT | 2007 - 2008 |
| Buell | XB12 SX City X | 2010 |
| Buell | XB12 X Ulysses | 2005 - 2010 |
| Buell | XB12 XT Ulysses | 2008 - 2010 |
| Buell | XB9 S Lightning | 2002 - 2004 |
| Buell | XB9 Scg Lightning Low | 2005 - 2010 |
| Buell | XB9 SX Lightning CityX | 2005 - 2010 |
| Cagiva | Canyon 500 | 1998 - 2005 |
| Cagiva | Canyon 600 | 1996 - 1997 |
| Cagiva | Elefant 750 | 1994 - 1997 |
| Cagiva | Elefant 900 AC | 1992 - 1997 |
| Cagiva | Gran Canyon 900 | 1998 - 2000 |
| Cagiva | Mito 125 | 1999 - 2007 |
| Cagiva | Mito SP 525 | 2008 - 2012 |
| Cagiva | Navigator 1000 | 2000 - 2005 |
| Cagiva | Planet 125 | 1998 - 2002 |
| Cagiva | Raptor 1000 | 2000 - 2005 |
| Cagiva | Raptor 125 | 2003 - 2012 |
| Cagiva | Raptor 650 | 2000 - 2007 |
| Can-Am | Spyder 1000/ RS | 2007 - 2015 |
| CFMOTO | 400 NK | 2017 |
| CFMOTO | 400 NK | 2021 - 2022 |
| CFMOTO | 450 SR | 2023 |
| CFMOTO | 650 GT | 2021 - 2023 |
| CFMOTO | 650 MT | 2022 - 2023 |
| CFMOTO | 650 NK | 2015 - 2017 |
| CFMOTO | 650 NK | 2021 - 2023 |
| CFMOTO | 650 TK | 2015 - 2017 |
| CFMOTO | 700 CL-X Adventure | 2023 |
| CFMOTO | 700 CL-X Heritage | 2022 - 2023 |
| CFMOTO | 800 C22 | 2023 |
| CFMOTO | 800 MT Sport | 2023 |
| CFMOTO | 800 MT Touring | 2022 - 2023 |
| CFMOTO | Papio 125 | 2017 |
| Daelim | Besbi 125 | 2008 - 2015 |
| Daelim | Cordi 50 | 2005 - 2008 |
| Daelim | Delfino 125 | 2009 - 2013 |
| Daelim | Otello NS 125 | 1999 - 2007 |
| Daelim | Otello S1 125 FI | 2008 - 2020 |
| Daelim | QL 125 Steezer | 2016 - 2018 |
| Daelim | Roadwin 125 R FI | 2008 - 2013 |
| Daelim | Roadwin 125/ FI | 2004 - 2016 |
| Daelim | Roadwin 250 | 2014 - 2015 |
| Daelim | S 300 Fi | 2011 - 2017 |
| Daelim | S-Five 50 | 2003 - 2011 |
| Daelim | S2 125 Freewing | 2005 - 2011 |
| Daelim | S3 125 | 2011 - 2018 |
| Daelim | XQ1 | 2019 - 2022 |
| Daelim | XQ2 | 2019 - 2022 |
| Daelim | YC 125 Aroma | 2016 |
| Derbi | Atlantis/ Bullet 50 | 1999 - 2012 |
| Derbi | Boulevard 125 | 2003 - 2011 |
| Derbi | Boulevard 50 | 2003 - 2017 |
| Derbi | GP1 125 | 2006 - 2011 |
| Derbi | GP1 250 | 2006 - 2011 |
| Derbi | GP1 50 | 2005 - 2011 |
| Derbi | GPR 125 Nude | 2004 - 2008 |
| Derbi | GPR 125 Racing | 2004 - 2013 |
| Derbi | GPR 50 | 2001 - 2013 |
| Derbi | Mulhacen 125 | 2007 - 2011 |
| Derbi | Mulhacen 659 | 2007 - 2011 |
| Derbi | Predator 125 | 1999 - 2002 |
| Derbi | Predator 50 | 1999 - 2002 |
| Derbi | Senda 125 Terra | 2007 - 2012 |
| Ducati | 1098 | 2007 - 2008 |
| Ducati | 1198 | 2009 - 2011 |
| Ducati | 1199 Panigale | 2012 - 2014 |
| Ducati | 1299 Panigale | 2015 - 2017 |
| Ducati | 1299 Panigale S | 2015 - 2017 |
| Ducati | 748 | 1995 - 2004 |
| Ducati | 749 | 2003 - 2007 |
| Ducati | 848 | 2008 - 2010 |
| Ducati | 848 Evo | 2011 - 2013 |
| Ducati | 888 | 1990 - 1995 |
| Ducati | 899 Panigale | 2014 - 2015 |
| Ducati | 916 | 1994 - 1998 |
| Ducati | 959 Panigale | 2016 - 2019 |
| Ducati | 996 | 1999 - 2001 |
| Ducati | 998 | 2002 - 2004 |
| Ducati | 999 | 2003 - 2006 |
| Ducati | DesertX | 2022 - 2023 |
| Ducati | Diavel | 2011 - 2018 |
| Ducati | Diavel 1260 | 2019 - 2021 |
| Ducati | Diavel 1260 S | 2019 - 2022 |
| Ducati | Diavel V4 | 2023 |
| Ducati | GT 1000 | 2006 - 2010 |
| Ducati | Hypermotard 1100/ Evo | 2007 - 2012 |
| Ducati | Hypermotard 796 | 2010 - 2012 |
| Ducati | Hypermotard 821 | 2013 - 2015 |
| Ducati | Hypermotard 939 | 2016 - 2018 |
| Ducati | Hypermotard 939 SP | 2016 - 2018 |
| Ducati | Hypermotard 950 | 2019 - 2023 |
| Ducati | Hypermotard 950 SP | 2019 - 2023 |
| Ducati | Hyperstrada | 2013 - 2015 |
| Ducati | Hyperstrada 939 | 2016 |
| Ducati | Monster (937/950) | 2021 - 2023 |
| Ducati | Monster 1000 | 2003 - 2005 |
| Ducati | Monster 1100 | 2009 - 2010 |
| Ducati | Monster 1100 Evo | 2011 - 2013 |
| Ducati | Monster 1200 R | 2016 - 2019 |
| Ducati | Monster 1200/ S | 2014 - 2020 |
| Ducati | Monster 600 | 1994 - 2001 |
| Ducati | Monster 620 | 2002 - 2006 |
| Ducati | Monster 695 | 2006 - 2007 |
| Ducati | Monster 696 | 2008 - 2014 |
| Ducati | Monster 750 | 1995 - 2002 |
| Ducati | Monster 796 | 2010 - 2014 |
| Ducati | Monster 797 | 2017 - 2020 |
| Ducati | Monster 800 | 2003 - 2004 |
| Ducati | Monster 821 | 2014 - 2020 |
| Ducati | Monster 900 | 1993 - 2002 |
| Ducati | Monster S2R 1000 | 2006 - 2008 |
| Ducati | Monster S2R 800 | 2005 - 2007 |
| Ducati | Monster S4 | 2000 - 2004 |
| Ducati | Monster S4R | 2003 - 2008 |
| Ducati | Monster S4RS | 2006 - 2008 |
| Ducati | Monster SP | 2023 |
| Ducati | Multistrada 1000 | 2003 - 2006 |
| Ducati | Multistrada 1100 | 2007 - 2009 |
| Ducati | Multistrada 1200 Enduro | 2016 - 2018 |
| Ducati | Multistrada 1200/ S | 2010 - 2017 |
| Ducati | Multistrada 1260 | 2018 - 2020 |
| Ducati | Multistrada 1260 Enduro | 2019 - 2021 |
| Ducati | Multistrada 1260 Pikes Peak | 2018 - 2020 |
| Ducati | Multistrada 1260 S | 2018 - 2020 |
| Ducati | Multistrada 1260 S D-Air | 2018 - 2020 |
| Ducati | Multistrada 620 | 2005 - 2006 |
| Ducati | Multistrada 950 | 2017 - 2021 |
| Ducati | Multistrada 950 S | 2019 - 2021 |
| Ducati | Multistrada V2 / S | 2022 - 2023 |
| Ducati | Multistrada V4 / S | 2021 - 2023 |
| Ducati | Multistrada V4 Pikes Peak | 2022 - 2023 |
| Ducati | Multistrada V4 Rally | 2023 |
| Ducati | Multistrada V4 S Sport | 2021 - 2022 |
| Ducati | Panigale R | 2015 - 2017 |
| Ducati | Panigale V2 | 2020 - 2023 |
| Ducati | Panigale V4 | 2018 - 2023 |
| Ducati | Panigale V4 R | 2019 - 2021 |
| Ducati | Panigale V4 S | 2018 - 2023 |
| Ducati | Panigale V4 SP | 2021 - 2022 |
| Ducati | Panigale V4 Speciale | 2019 |
| Ducati | Scrambler | 2015 - 2017 |
| Ducati | Scrambler 1100 | 2018 - 2020 |
| Ducati | Scrambler 1100 Pro / Dark | 2020 - 2023 |
| Ducati | Scrambler 1100 Special | 2018 - 2020 |
| Ducati | Scrambler 1100 Sport | 2018 - 2020 |
| Ducati | Scrambler 1100 Sport Pro | 2020 - 2023 |
| Ducati | Scrambler 1100 Tribute Pro | 2022 - 2023 |
| Ducati | Scrambler Café Racer | 2017 - 2020 |
| Ducati | Scrambler Classic | 2015 - 2018 |
| Ducati | Scrambler Desert Sled | 2017 - 2022 |
| Ducati | Scrambler Flat Track Pro | 2016 |
| Ducati | Scrambler Full Throttle | 2015 - 2020 |
| Ducati | Scrambler Full Throttle | 2023 |
| Ducati | Scrambler Icon | 2015 - 2023 |
| Ducati | Scrambler Mach 2.0 | 2018 |
| Ducati | Scrambler Night Shift | 2021 - 2023 |
| Ducati | Scrambler Sixty2 | 2016 - 2020 |
| Ducati | Scrambler Street Classic | 2018 |
| Ducati | Scrambler Urban Enduro | 2015 - 2016 |
| Ducati | Scrambler Urban Motard | 2022 |
| Ducati | Sport 1000/ S | 2006 - 2010 |
| Ducati | Sport 620 | 2003 - 2004 |
| Ducati | ST2 | 1997 - 2003 |
| Ducati | ST3 | 2004 - 2007 |
| Ducati | ST4 | 1998 - 2003 |
| Ducati | ST4S | 2001 - 2005 |
| Ducati | Streetfighter 848 | 2011 - 2015 |
| Ducati | Streetfighter V2 | 2022 |
| Ducati | Streetfighter V2 | 2022 - 2023 |
| Ducati | Streetfighter V4 | 2020 - 2023 |
| Ducati | Streetfighter V4 S | 2020 - 2023 |
| Ducati | Streetfighter/ S | 2009 - 2013 |
| Ducati | Supersport 1000 SS/DS | 2003 - 2007 |
| Ducati | Supersport 600 SS | 1994 - 1998 |
| Ducati | Supersport 750 SS | 1991 - 2002 |
| Ducati | Supersport 800 SS | 2003 - 2004 |
| Ducati | Supersport 900 SS | 1991 - 2002 |
| Ducati | Supersport 950 / S | 2021 - 2023 |
| Ducati | Supersport/ S | 2017 - 2021 |
| Ducati | Xdiavel/ S | 2016 - 2023 |
| EBR | 1190 RX | 2015 |
| EBR | 1190 SX | 2015 |
| Fantic | 250 ER | 1 |
| Fantic | Caballero 700 | 2023 |
| Fantic | Caballero Explorer 500 | 2022 - 2023 |
| Fantic | Caballero Flat Track 125 | 2021 - 2023 |
| Fantic | Caballero Flat Track 500 | 2021 - 2023 |
| Fantic | Caballero Rally 500 | 2022 - 2023 |
| Fantic | Caballero Scrambler 125 | 2021 - 2023 |
| Fantic | Caballero Scrambler 500 | 2018 - 2023 |
| Fantic | XEF 125 | 1 |
| Fantic | XMF 125 | 2022 - 2023 |
| Gas Gas | Contact 250/ 280 | 1 |
| Gas Gas | CRE 125/ 250 | 1 |
| Gas Gas | Delta GT 25/32 | 1 |
| Gas Gas | EC 125 | 1 |
| Gas Gas | EC 200 | 1 |
| Gas Gas | EC 250 | 1 |
| Gas Gas | EC 250 F | 1 |
| Gas Gas | EC 300 | 1 |
| Gas Gas | EC 350 F | 1 |
| Gas Gas | EC 450 | 1 |
| Gas Gas | EC 515 | 1 |
| Gas Gas | Endurocross | 1 |
| Gas Gas | ES 700 | 2023 |
| Gas Gas | FSE 450/ 500 | 1 |
| Gas Gas | MC 125 | 1 |
| Gas Gas | MC 250 | 1 |
| Gas Gas | MC 250 F | 1 |
| Gas Gas | MC 350 F | 1 |
| Gas Gas | MC 450 F | 1 |
| Gas Gas | Pampera 125 | 1 |
| Gas Gas | Pampera 250/ 280 | 1 |
| Gas Gas | Pampera 400 | 1 |
| Gas Gas | SM 50/ 125/ 250 | 1 |
| Gas Gas | SM 700 | 2023 |
| Gas Gas | TX Randonnè | 1 |
| Gas Gas | TXT 125 | 1 |
| Gas Gas | TXT 200 | 1 |
| Gas Gas | TXT 250 | 1 |
| Gas Gas | TXT 280 | 1 |
| Gas Gas | TXT 300 | 1 |
| Gilera | DNA 125 | 2001 - 2005 |
| Gilera | DNA 180 | 2001 - 2005 |
| Gilera | DNA 50 | 2001 - 2005 |
| Gilera | Fuoco 500 | 2007 - 2016 |
| Gilera | GP 800 | 2007 - 2012 |
| Gilera | Nexus 125 | 2007 - 2011 |
| Gilera | Nexus 250 | 2006 - 2008 |
| Gilera | Nexus 300 | 2009 - 2011 |
| Gilera | Nexus 500 | 2003 - 2011 |
| Gilera | Runner 125 | 1998 - 2016 |
| Gilera | Runner 200 | 2001 - 2012 |
| Gilera | Runner 50 | 1997 - 2017 |
| Gilera | Stalker 50 | 1997 - 2007 |
| Honda | @ 125/150 | 2000 - 2003 |
| Honda | ADV 350 | 2022 - 2023 |
| Honda | Africa Twin 1100 | 2020 - 2023 |
| Honda | Africa Twin 1100 Adventure Sports | 2020 - 2023 |
| Honda | Africa Twin Adventure Sports | 2018 - 2019 |
| Honda | Africa Twin CRF 1000 L | 2016 - 2019 |
| Honda | Africa Twin XRV 650 | 1988 - 1989 |
| Honda | Africa Twin XRV 750 | 1990 - 2003 |
| Honda | Black Widow 750 | 2000 - 2003 |
| Honda | CA 125 Rebel | 1995 - 2001 |
| Honda | CB 1000 | 1993 - 1997 |
| Honda | CB 1000 R | 2008 - 2016 |
| Honda | CB 1000 R | 2018 - 2023 |
| Honda | CB 1100 | 2013 - 2014 |
| Honda | CB 1100 EX | 2014 - 2020 |
| Honda | CB 1100 RS | 2017 - 2020 |
| Honda | CB 125 F | 2015 - 2022 |
| Honda | CB 125 R | 2018 - 2022 |
| Honda | CB 1300 | 2003 - 2009 |
| Honda | CB 1300 S | 2005 - 2013 |
| Honda | CB 250 Two-Fifty | 1992 - 2005 |
| Honda | CB 300 F | 2015 - 2016 |
| Honda | CB 300 R | 2018 - 2021 |
| Honda | CB 500 | 1994 - 2003 |
| Honda | CB 500 F | 2013 - 2023 |
| Honda | CB 500 S | 1998 - 2003 |
| Honda | CB 500 X | 2013 - 2023 |
| Honda | CB 650 F | 2014 - 2018 |
| Honda | CB 650 R | 2019 - 2023 |
| Honda | CB 750 Seven Fifty | 1992 - 2003 |
| Honda | CB-1 | 1989 - 1991 |
| Honda | CBF 1000 | 2006 - 2009 |
| Honda | CBF 1000/ F | 2010 - 2016 |
| Honda | CBF 125 | 2009 - 2014 |
| Honda | CBF 250 | 2003 - 2010 |
| Honda | CBF 500 | 2004 - 2007 |
| Honda | CBF 600 | 2004 - 2012 |
| Honda | CBF 600 S | 2004 - 2013 |
| Honda | CBR 1000 F | 1987 - 2000 |
| Honda | CBR 1000 RR Fireblade SP | 2017 - 2019 |
| Honda | CBR 1000 RR Fireblade SP-2 | 2017 - 2018 |
| Honda | CBR 1000 RR-R Fireblade | 2020 - 2023 |
| Honda | CBR 1000 RR-R SP Fireblade | 2020 - 2023 |
| Honda | CBR 1100 XX | 1997 - 2007 |
| Honda | CBR 125 R | 2004 - 2016 |
| Honda | CBR 250 R | 2011 - 2014 |
| Honda | CBR 300 R | 2014 - 2016 |
| Honda | CBR 400 RR | 1990 - 1999 |
| Honda | CBR 500 R | 2013 - 2023 |
| Honda | CBR 600 F | 1986 - 2007 |
| Honda | CBR 600 F | 2011 - 2013 |
| Honda | CBR 600 F Sport | 2001 - 2002 |
| Honda | CBR 600 RR | 2003 - 2016 |
| Honda | CBR 650 F | 2014 - 2018 |
| Honda | CBR 650 R | 2019 - 2023 |
| Honda | CBR 900 RR Fireblade | 1992 - 2003 |
| Honda | CG 125 | 1998 - 2001 |
| Honda | City Fly 125 | 1998 - 2001 |
| Honda | CL500 Scrambler | 2023 |
| Honda | CMX 250 Rebel | 1996 - 1999 |
| Honda | CN 250 Helix | 1990 - 1996 |
| Honda | CR 125/ 250/ 500 | 1 |
| Honda | CR 80/ 85 R | 1 |
| Honda | CRE 125/ 250 | 1 |
| Honda | CRE 350/ 400 | 1 |
| Honda | CRE-F 250/ 450/ 500 | 1 |
| Honda | CRF 100 F | 1 |
| Honda | CRF 125 F | 1 |
| Honda | CRF 150 F/ R | 1 |
| Honda | CRF 250 L | 2013 - 2021 |
| Honda | CRF 250 R-RX | 1 |
| Honda | CRF 250 Rally | 2017 - 2021 |
| Honda | CRF 300 L | 2022 - 2023 |
| Honda | CRF 300 Rally | 2022 - 2023 |
| Honda | CRF 400 RX | 1 |
| Honda | CRF 450 R-RX | 1 |
| Honda | CRF 450L | 2019 - 2021 |
| Honda | CRM 450 R | 1 |
| Honda | Crossrunner | 2011 - 2020 |
| Honda | Crosstourer | 2012 - 2020 |
| Honda | CTX 1300 | 2014 - 2016 |
| Honda | CTX 700 | 2014 - 2016 |
| Honda | CTX 700 N | 2014 - 2016 |
| Honda | Deauville NT 650 V | 1998 - 2005 |
| Honda | Deauville NT 700 V | 2006 - 2016 |
| Honda | DN-01 | 2008 - 2011 |
| Honda | Dylan 125 | 2002 - 2006 |
| Honda | F6C | 2014 - 2016 |
| Honda | F6C Valkyrie | 1996 - 2003 |
| Honda | FMX 650 | 2005 - 2006 |
| Honda | Foresight 250 | 1997 - 2008 |
| Honda | Forza 125 | 2015 - 2022 |
| Honda | Forza 250 | 2005 - 2011 |
| Honda | Forza 300 | 2013 - 2020 |
| Honda | Forza 350 | 2021 - 2023 |
| Honda | Forza 750 | 2021 - 2023 |
| Honda | Gold Wing 1500 | 1988 - 2000 |
| Honda | Gold Wing 1800 | 2001 - 2016 |
| Honda | Gold Wing 1800 | 2018 - 2023 |
| Honda | Gold Wing F6B | 2013 - 2016 |
| Honda | Hornet 600 | 1998 - 2013 |
| Honda | Hornet 600 S | 2000 - 2003 |
| Honda | Hornet 750 | 2023 |
| Honda | Hornet 900 | 2002 - 2005 |
| Honda | Innova 125 | 2005 - 2011 |
| Honda | Integra | 2012 - 2020 |
| Honda | Jazz 250 | 2001 - 2004 |
| Honda | Lead 100 | 2003 - 2007 |
| Honda | Lead 110 | 2008 - 2013 |
| Honda | Monkey 125 | 2022 |
| Honda | MSX 125 Grom | 2013 - 2022 |
| Honda | NC 700 S | 2012 - 2013 |
| Honda | NC 700 X | 2012 - 2013 |
| Honda | NC 750 S | 2014 - 2020 |
| Honda | NC 750 X | 2014 - 2023 |
| Honda | NM4 Vultus | 2014 - 2016 |
| Honda | NSC 50 R | 2013 - 2016 |
| Honda | NSR 125 R | 1994 - 2001 |
| Honda | NT 1100 | 2022 - 2023 |
| Honda | NTV 650 Revere | 1988 - 1998 |
| Honda | NX 650 Dominator | 1988 - 2000 |
| Honda | Pan European ST 1100 | 1990 - 2001 |
| Honda | Pan European ST 1300 | 2002 - 2016 |
| Honda | Pantheon FES 125 | 1998 - 2007 |
| Honda | PCX 125 | 2010 - 2022 |
| Honda | PS 125 i | 2006 - 2013 |
| Honda | PS 150 i | 2006 - 2012 |
| Honda | Rebel 500 | 2017 - 2018 |
| Honda | Rebel 500 CMX | 2019 - 2023 |
| Honda | S-Wing 125 | 2007 - 2013 |
| Honda | SH 125 | 2014 - 2022 |
| Honda | SH 125 i | 2001 - 2022 |
| Honda | SH 150 i | 2001 - 2018 |
| Honda | SH 150 i | 2020 - 2023 |
| Honda | SH 300 i | 2007 - 2020 |
| Honda | SH 350 i | 2021 - 2023 |
| Honda | Silver Wing 400 | 2006 - 2009 |
| Honda | Silver Wing 600 | 2001 - 2009 |
| Honda | SLR 650 | 1997 - 1999 |
| Honda | SRX 90 Shadow | 1998 - 2000 |
| Honda | SW-T 400 | 2009 - 2015 |
| Honda | SW-T 600 | 2009 - 2015 |
| Honda | Transalp XL 600 V | 1987 - 1999 |
| Honda | Transalp XL 650 V | 2000 - 2007 |
| Honda | Transalp XL 700 V | 2007 - 2014 |
| Honda | Transalp XL 750 | 2023 |
| Honda | Varadero 125 | 2001 - 2016 |
| Honda | Varadero XL 1000 V | 1999 - 2011 |
| Honda | VF 750 C Magna | 1993 - 2003 |
| Honda | VFR 1200 F | 2010 - 2016 |
| Honda | VFR 750 F | 1985 - 1997 |
| Honda | VFR 750 R | 1987 - 1992 |
| Honda | VFR 800 F | 1998 - 2020 |
| Honda | Vision 110 | 2011 - 2022 |
| Honda | Vision 50 | 2012 - 2018 |
| Honda | VT 750 S | 2010 - 2012 |
| Honda | VTR 1000 F Firestorm | 1997 - 2006 |
| Honda | VTR 1000 SP-1 | 2000 - 2001 |
| Honda | VTR 1000 SP-2 | 2002 - 2006 |
| Honda | VTR 250 | 1997 - 2012 |
| Honda | Wave 110 i | 2012 - 2016 |
| Honda | X-11/ X-Eleven | 1999 - 2003 |
| Honda | X-ADV | 2017 - 2023 |
| Honda | X4 | 1997 - 2003 |
| Honda | X8R-S | 1998 - 2002 |
| Honda | X8R-X | 1998 - 2002 |
| Honda | XR 125 L | 2003 - 2008 |
| Honda | XR 650 R | 2000 - 2009 |
| Honda | Zoomer 50 | 2004 - 2013 |
| Horex | VR6 | 2012 - 2022 |
| Husaberg | FC 450/ 470 | 1 |
| Husaberg | FC 501/ 550/ 600 | 1 |
| Husaberg | FE 125/ 250/ 350/ 390 | 1 |
| Husaberg | FE 400/ 450 | 1 |
| Husaberg | FE 500/ 501/ 550/ 570 | 1 |
| Husaberg | FE 600/ 650 | 1 |
| Husaberg | FS 400/ 450/ 550/ 650 | 1 |
| Husaberg | TE 125/ 250/ 300 | 1 |
| Husqvarna | 701 Enduro | 2016 - 2023 |
| Husqvarna | 701 Supermoto | 2015 - 2023 |
| Husqvarna | CR 125/ 250 R | 1 |
| Husqvarna | FC 250 | 1 |
| Husqvarna | FC 350 | 1 |
| Husqvarna | FC 450 | 1 |
| Husqvarna | FE 250 | 1 |
| Husqvarna | FE 350 | 1 |
| Husqvarna | FE 450 | 1 |
| Husqvarna | FE 501 | 1 |
| Husqvarna | FS 450 | 2017 - 2023 |
| Husqvarna | Norden 901 | 2021 - 2023 |
| Husqvarna | Nuda 900/ R | 2012 - 2013 |
| Husqvarna | SM 125 S | 1 |
| Husqvarna | SM 450 R | 1 |
| Husqvarna | SM 510 R | 1 |
| Husqvarna | SM 570 R | 1 |
| Husqvarna | SM 610 S | 1 |
| Husqvarna | SMR 125 | 1 |
| Husqvarna | SMR 449 | 1 |
| Husqvarna | SMS 125 | 1 |
| Husqvarna | Svartpilen 125 | 2021 |
| Husqvarna | Svartpilen 401 | 2017 - 2023 |
| Husqvarna | Svartpilen 701 | 2019 - 2020 |
| Husqvarna | TC 125 | 1 |
| Husqvarna | TC 250 | 1 |
| Husqvarna | TC 450 | 1 |
| Husqvarna | TC 50/ 85 | 1 |
| Husqvarna | TC 510 | 1 |
| Husqvarna | TE 125 | 1 |
| Husqvarna | TE 150 | 1 |
| Husqvarna | TE 250 | 1 |
| Husqvarna | TE 300 | 1 |
| Husqvarna | TE 310 | 1 |
| Husqvarna | TE 350 | 1 |
| Husqvarna | TE 450 | 1 |
| Husqvarna | TE 510 | 1 |
| Husqvarna | TE 511 | 1 |
| Husqvarna | TE 610 | 1 |
| Husqvarna | TR 650 Strada | 2013 |
| Husqvarna | TR 650 Terra | 2013 |
| Husqvarna | TX 125 | 1 |
| Husqvarna | TXC 250/ 310 R | 1 |
| Husqvarna | Vitpilen 401 | 2017 - 2023 |
| Husqvarna | Vitpilen 701 | 2018 - 2020 |
| Husqvarna | WR 125 | 1 |
| Husqvarna | WR 250 | 1 |
| Husqvarna | WR 300 | 1 |
| Husqvarna | WR 360 | 1 |
| Husqvarna | WRE 125 | 1 |
| Hyosung | GD 250 i | 2013 - 2016 |
| Hyosung | GD 250 R | 2016 |
| Hyosung | GF 125 | 1998 - 2003 |
| Hyosung | GT 125 Naked | 2002 - 2016 |
| Hyosung | GT 125 R | 2005 - 2012 |
| Hyosung | GT 125 R Pro | 2016 |
| Hyosung | GT 250 RI Pro | 2016 |
| Hyosung | GT 250/i Naked | 2003 - 2015 |
| Hyosung | GT 250/i R | 2003 - 2015 |
| Hyosung | GT 650/i Naked | 2004 - 2016 |
| Hyosung | GT 650/i R | 2005 - 2016 |
| Hyosung | GT 650/i S | 2005 - 2011 |
| Hyosung | Karion 125 | 2002 - 2016 |
| Hyosung | MS3 125 | 2008 - 2011 |
| Hyosung | MS3 250 | 2008 - 2011 |
| Hyosung | SF 50 Rally | 2004 - 2007 |
| Hyosung | SF 50/ Racing | 1999 - 2010 |
| Hyosung | XRX 125 Supermoto | 2006 - 2011 |
| Hyosung | XRX 125/ Funduro | 1999 - 2011 |
| Indian | FTR 1200 | 2019 - 2023 |
| Indian | FTR 1200 S | 2019 - 2023 |
| Indian | FTR Rally | 2020 - 2023 |
| Junak | Evo 125 | 2016 |
| Junak | Evo 300 | 2016 |
| Junak | M16 320 | 2016 - 2017 |
| Junak | Z 300 | 2017 - 2018 |
| Kawasaki | D-Tracker 125 | 2010 - 2014 |
| Kawasaki | EL 250 Eliminator | 1988 - 1995 |
| Kawasaki | EL 252 Eliminator | 1996 - 2003 |
| Kawasaki | Eliminator 125 | 1998 - 2007 |
| Kawasaki | EN 500 | 1990 - 2005 |
| Kawasaki | ER-5 Twister | 1996 - 2006 |
| Kawasaki | ER-6f | 2006 - 2016 |
| Kawasaki | ER-6n | 2005 - 2016 |
| Kawasaki | Estrella 250 | 1994 - 1998 |
| Kawasaki | GPX 600 R | 1988 - 1999 |
| Kawasaki | GPX 750 R | 1987 - 1988 |
| Kawasaki | GPZ 1100 | 1995 - 1999 |
| Kawasaki | GPZ 500 S | 1985 - 2003 |
| Kawasaki | GPZ 600 R | 1985 - 1989 |
| Kawasaki | GPZ 750 R | 1984 - 1987 |
| Kawasaki | GPZ 900 R | 1984 - 1993 |
| Kawasaki | GTR 1000 | 1986 - 2003 |
| Kawasaki | GTR 1400 | 2007 - 2017 |
| Kawasaki | J125 | 2016 - 2020 |
| Kawasaki | J300 | 2014 - 2020 |
| Kawasaki | KLE 500 | 1990 - 2007 |
| Kawasaki | KLR 650 | 1995 - 2003 |
| Kawasaki | KLV 1000 | 2004 - 2006 |
| Kawasaki | KLX 125 | 2010 - 2016 |
| Kawasaki | KLX 140/ L | 1 |
| Kawasaki | KLX 250 | 2009 - 2016 |
| Kawasaki | KLX 450/ R | 1 |
| Kawasaki | KLX 650 | 1992 - 1996 |
| Kawasaki | KX 250 F | 1 |
| Kawasaki | KX 450 F | 1 |
| Kawasaki | KX 85/ 100/ 125 F | 1 |
| Kawasaki | Ninja 1000 SX | 2020 - 2023 |
| Kawasaki | Ninja 125 | 2019 - 2022 |
| Kawasaki | Ninja 250 R | 2008 - 2012 |
| Kawasaki | Ninja 250 SL | 2015 - 2016 |
| Kawasaki | Ninja 300 | 2013 - 2017 |
| Kawasaki | Ninja 400 | 2018 - 2023 |
| Kawasaki | Ninja 650 | 2017 - 2023 |
| Kawasaki | Ninja H2 | 2015 - 2020 |
| Kawasaki | Ninja H2 Carbon | 2017 - 2020 |
| Kawasaki | Ninja H2 SX | 2018 - 2023 |
| Kawasaki | Ninja H2R | 2015 - 2020 |
| Kawasaki | Versys 1000 | 2012 - 2023 |
| Kawasaki | Versys 650 | 2006 - 2023 |
| Kawasaki | Versys-X 300 | 2017 - 2020 |
| Kawasaki | Vulcan S | 2015 - 2023 |
| Kawasaki | Vulcan S Café | 2017 - 2019 |
| Kawasaki | W 650 | 1999 - 2006 |
| Kawasaki | W 800 | 2011 - 2016 |
| Kawasaki | W 800 | 2022 - 2023 |
| Kawasaki | W 800 Cafe | 2019 - 2020 |
| Kawasaki | W 800 Standard | 2020 - 2022 |
| Kawasaki | W 800 Street | 2019 - 2020 |
| Kawasaki | Z 1000 | 2003 - 2020 |
| Kawasaki | Z 1000 SX | 2011 - 2019 |
| Kawasaki | Z 125 | 2019 - 2022 |
| Kawasaki | Z 250 SL | 2015 - 2016 |
| Kawasaki | Z 300 | 2015 - 2017 |
| Kawasaki | Z 400 | 2019 - 2023 |
| Kawasaki | Z 650 | 2017 - 2023 |
| Kawasaki | Z 650 RS | 2022 |
| Kawasaki | Z 650 RS | 2022 - 2023 |
| Kawasaki | Z 750 | 2004 - 2012 |
| Kawasaki | Z 750 R | 2011 - 2012 |
| Kawasaki | Z 750 S | 2005 - 2006 |
| Kawasaki | Z 800 | 2013 - 2016 |
| Kawasaki | Z 800 e | 2013 - 2016 |
| Kawasaki | Z 900 | 2017 - 2023 |
| Kawasaki | Z 900 RS | 2018 - 2023 |
| Kawasaki | Z 900 RS Cafe | 2018 - 2021 |
| Kawasaki | Z H2 | 2020 - 2023 |
| Kawasaki | Zephyr 1100 | 1992 - 1997 |
| Kawasaki | Zephyr 550 | 1991 - 1998 |
| Kawasaki | Zephyr 750 | 1991 - 1999 |
| Kawasaki | ZR-7 | 1999 - 2004 |
| Kawasaki | ZR-7S | 2001 - 2004 |
| Kawasaki | ZRX 1100 | 1997 - 2000 |
| Kawasaki | ZRX 1200 | 2001 - 2004 |
| Kawasaki | ZRX 1200 R | 2001 - 2007 |
| Kawasaki | ZRX 1200 S | 2001 - 2004 |
| Kawasaki | ZX-10R | 2004 - 2023 |
| Kawasaki | ZX-10RR | 2017 - 2023 |
| Kawasaki | ZX-12R | 2000 - 2006 |
| Kawasaki | ZX-6R | 1995 - 2016 |
| Kawasaki | ZX-6R | 2019 - 2020 |
| Kawasaki | ZX-6R 636 | 2013 - 2016 |
| Kawasaki | ZX-7R | 1996 - 2001 |
| Kawasaki | ZX-9R | 1994 - 2003 |
| Kawasaki | ZXR 400 | 1991 - 1999 |
| Kawasaki | ZXR 750 R | 1988 - 1995 |
| Kawasaki | ZZR 1100 | 1990 - 2001 |
| Kawasaki | ZZR 1200 | 2002 - 2005 |
| Kawasaki | ZZR 1400 | 2006 - 2020 |
| Kawasaki | ZZR 600 | 1990 - 2006 |
| Keeway | Blackster 250 | 2015 - 2020 |
| Keeway | Cityblade | 2015 - 2016 |
| Keeway | Cruiser 250 | 2006 - 2012 |
| Keeway | RKV 125 | 2013 - 2020 |
| Keeway | Silverblade 125 | 2012 - 2017 |
| Keeway | Silverblade 250 | 2012 - 2017 |
| Keeway | Speed 125 | 2007 - 2012 |
| Keeway | Superlight 125 | 2007 - 2020 |
| Kreidler | Dice CR 125 | 2016 - 2017 |
| Kreidler | Dice GS 125 | 2016 - 2017 |
| Kreidler | Dice SM 125 | 2016 - 2017 |
| Kreidler | Enduro 125 DD | 2008 - 2015 |
| Kreidler | Street 125 DD | 2009 - 2013 |
| Kreidler | Supermoto 125 DD | 2008 - 2015 |
| KSR-Moto | Code 125 | 2017 |
| KSR-Moto | GRS 125 | 2015 - 2017 |
| KSR-Moto | TR 125 SM | 2015 - 2017 |
| KSR-Moto | TR 125 X | 2017 |
| KTM | 1050 Adventure | 2015 - 2016 |
| KTM | 1090 Adventure/ R | 2017 - 2019 |
| KTM | 1190 Adventure/ R | 2013 - 2016 |
| KTM | 1190 RC8 | 2008 - 2010 |
| KTM | 1190 RC8 R | 2009 - 2015 |
| KTM | 125 Duke | 2011 - 2022 |
| KTM | 125 EXC | 1 |
| KTM | 125 SX | 1 |
| KTM | 125 XC-W | 1 |
| KTM | 1290 Super Adventure | 2015 - 2016 |
| KTM | 1290 Super Adventure R | 2017 - 2023 |
| KTM | 1290 Super Adventure S | 2017 - 2023 |
| KTM | 1290 Super Adventure T | 2017 |
| KTM | 1290 Super Duke GT | 2016 - 2023 |
| KTM | 1290 Super Duke R | 2014 - 2023 |
| KTM | 150 EXC | 1 |
| KTM | 150 SX | 1 |
| KTM | 150 XC-W | 1 |
| KTM | 200 Duke | 2012 - 2015 |
| KTM | 200 EXC | 1 |
| KTM | 250 EXC | 1 |
| KTM | 250 EXC-F | 1 |
| KTM | 250 SX | 1 |
| KTM | 250 SX-F | 1 |
| KTM | 300 EXC | 1 |
| KTM | 350 EXC-F | 1 |
| KTM | 350 SX-F | 1 |
| KTM | 390 Adventure | 2020 - 2023 |
| KTM | 390 Duke | 2013 - 2023 |
| KTM | 400 EXC | 1 |
| KTM | 400 LC4 | 1 |
| KTM | 450 EXC | 1 |
| KTM | 450 EXC-F | 1 |
| KTM | 450 SMR | 1 |
| KTM | 450 SX-F | 1 |
| KTM | 50 SX | 1 |
| KTM | 500 EXC | 1 |
| KTM | 500 EXC-F | 1 |
| KTM | 525 EXC | 1 |
| KTM | 525 EXC-F | 1 |
| KTM | 530 EXC | 1 |
| KTM | 600 LC4 | 1 |
| KTM | 620 Duke | 1995 - 1999 |
| KTM | 620 LC4 | 1 |
| KTM | 640 Adventure | 1998 - 2002 |
| KTM | 640 Duke II | 1999 - 2007 |
| KTM | 640 LC4 | 1 |
| KTM | 640 Supermoto | 1999 - 2006 |
| KTM | 65 SX | 1 |
| KTM | 660 SMC | 2000 - 2005 |
| KTM | 690 Duke | 2008 - 2019 |
| KTM | 690 Duke R | 2013 - 2017 |
| KTM | 690 Enduro/ R | 2008 - 2017 |
| KTM | 690 Enduro/ R | 2019 - 2023 |
| KTM | 690 SMC | 2008 - 2011 |
| KTM | 690 SMC R | 2012 - 2017 |
| KTM | 690 SMC R | 2019 - 2023 |
| KTM | 690 Supermoto SM/ R | 2007 - 2010 |
| KTM | 790 Adventure | 2019 - 2021 |
| KTM | 790 Adventure | 2023 |
| KTM | 790 Adventure R | 2019 - 2021 |
| KTM | 790 Duke | 2018 - 2022 |
| KTM | 85 SX | 1 |
| KTM | 890 Adventure | 2021 - 2023 |
| KTM | 890 Adventure R | 2021 - 2023 |
| KTM | 890 Duke | 2021 - 2023 |
| KTM | 890 Duke R | 2020 - 2023 |
| KTM | 890 SMT | 2023 |
| KTM | 950 Adventure/ S | 2003 - 2006 |
| KTM | 950 Super Enduro/ R | 2006 - 2008 |
| KTM | 950 Supermoto SM/ R | 2005 - 2008 |
| KTM | 990 Adventure/ R/S | 2006 - 2012 |
| KTM | 990 Super Duke/ R | 2005 - 2013 |
| KTM | 990 Supermoto SM T | 2009 - 2012 |
| KTM | 990 Supermoto SM/ R | 2008 - 2013 |
| KTM | Freeride 250 F | 2018 - 2020 |
| KTM | Freeride 250 R | 2015 - 2017 |
| KTM | Freeride 350 | 2012 - 2017 |
| KTM | Freeride E-XC | 1 |
| KTM | LC4-Serie | 1 |
| KTM | RC 125 | 2014 - 2022 |
| KTM | RC 200 | 2014 |
| KTM | RC 390 | 2014 - 2023 |
| Kymco | Agility City 125 R16 | 2008 - 2018 |
| Kymco | Agility City 50 R16 | 2008 - 2014 |
| Kymco | Agility City Plus 125 | 2015 - 2017 |
| Kymco | Agility City Plus 50 | 2015 - 2017 |
| Kymco | Agility/ One/ Basic 50/ 125 | 2004 - 2011 |
| Kymco | AK 550 i | 2017 - 2020 |
| Kymco | CK1 | 2015 - 2016 |
| Kymco | Dink 125 | 2000 - 2007 |
| Kymco | Dink 250 | 2000 - 2007 |
| Kymco | Dink 50 | 2000 - 2007 |
| Kymco | DJ 125 S | 2013 - 2016 |
| Kymco | DJ 50 S | 2013 - 2016 |
| Kymco | Downtown 125 i | 2009 - 2016 |
| Kymco | Downtown 200 i | 2009 - 2016 |
| Kymco | Downtown 300 i | 2009 - 2016 |
| Kymco | G5 | 2009 - 2014 |
| Kymco | Grand Dink 125 | 2001 - 2014 |
| Kymco | Grand Dink 250 | 2000 - 2007 |
| Kymco | Grand Dink 300 | 2013 - 2014 |
| Kymco | Grand Dink 50 | 2001 - 2014 |
| Kymco | Hipster 125 | 2002 - 2005 |
| Kymco | K-Pipe 125 | 2013 - 2016 |
| Kymco | K-XCT 125 i | 2013 - 2016 |
| Kymco | K-XCT 300 i | 2013 - 2016 |
| Kymco | Like 125 | 2009 - 2018 |
| Kymco | Like 200 i | 2009 - 2014 |
| Kymco | Like 50 | 2009 - 2017 |
| Kymco | Movie 125 S | 2009 - 2014 |
| Kymco | Movie 125 XL | 2002 - 2009 |
| Kymco | Myroad 700 i | 2008 - 2014 |
| Kymco | New Downtown 125i | 2015 - 2018 |
| Kymco | New Downtown 350i | 2015 - 2020 |
| Kymco | New Sento 50 i | 2013 - 2016 |
| Kymco | People GT 125 i | 2010 - 2018 |
| Kymco | People GT 300 i | 2010 - 2019 |
| Kymco | People S 125 | 2006 - 2012 |
| Kymco | People S 200 i | 2007 - 2012 |
| Kymco | People S 300 i | 2009 - 2012 |
| Kymco | People S 50 | 2006 - 2012 |
| Kymco | Quannon 125 | 2007 - 2014 |
| Kymco | Quannon 125 Naked | 2008 - 2014 |
| Kymco | Spacer 125 | 1997 - 2000 |
| Kymco | Spacer 50 | 1997 - 2000 |
| Kymco | Street Bike 125 | 2013 - 2014 |
| Kymco | Super 8 125 | 2008 - 2017 |
| Kymco | Super 8 50 | 2008 - 2017 |
| Kymco | Super 9 | 2000 - 2007 |
| Kymco | Top Boy | 50 |
| Kymco | Venox 250 | 2003 - 2012 |
| Kymco | Vitality | 2004 - 2010 |
| Kymco | X-Town 125/300 i | 2016 - 2020 |
| Kymco | Xciting 250/i | 2006 - 2008 |
| Kymco | Xciting 400 i | 2014 - 2020 |
| Kymco | Xciting R 300/i | 2008 - 2012 |
| Kymco | Xciting R 500/i | 2005 - 2013 |
| Kymco | Xciting S 400 i | 2019 |
| Kymco | Yager 125 | 1998 - 2006 |
| Kymco | Yager 50 | 1998 - 2006 |
| Kymco | Yager GT 125 | 2007 - 2014 |
| Kymco | Yager GT 200 i | 2007 - 2012 |
| Kymco | Yager GT 50 | 2007 - 2014 |
| Kymco | YUP 50 | 2001 - 2010 |
| Kymco | Zing 125 | 1996 - 2007 |
| Kymco | Zing 125 II | 2008 - 2014 |
| Leonart | Scrambler 250 | 2016 |
| LML | Star 125/ 150 | 2009 - 2016 |
| Malaguti | Firefox F15 | 1997 - 2009 |
| Mash | Adventure 400 R | 2016 |
| Mash | Black Seven 125 | 2017 - 2022 |
| Mash | Cafe Racer 125 | 2016 - 2017 |
| Mash | Cafe Racer TT 40 | 2017 - 2018 |
| Mash | Dirt Track 650 | 2021 - 2022 |
| Mash | FiveHundred | 2015 - 2022 |
| Mash | Scrambler 125 | 2016 |
| Mash | Scrambler 400 | 2017 - 2018 |
| Mash | Seventy 125 | 2020 - 2022 |
| Mash | Seventy-Five | 2016 - 2018 |
| Mash | Sixhundred Classic 650 | 2022 |
| Mash | TwoFifty | 2015 - 2022 |
| Mash | X-Ride 125 | 2022 |
| Mash | X-Ride 650 | 2021 - 2022 |
| MBK | Nitro 50 | 1997 - 1999 |
| MBK | Skycruiser 125 | 2007 - 2012 |
| MBK | Skyliner 125 | 2001 - 2011 |
| Montesa | 4Ride | 1 |
| Moto Guzzi | 1100 Sport | 1994 - 1999 |
| Moto Guzzi | 1200 Sport | 2007 - 2014 |
| Moto Guzzi | Audace | 2015 - 2020 |
| Moto Guzzi | Bellagio | 2007 - 2014 |
| Moto Guzzi | Breva 1100 | 2004 - 2007 |
| Moto Guzzi | Breva 1200 | 2008 - 2012 |
| Moto Guzzi | Breva 750 | 2003 - 2009 |
| Moto Guzzi | Breva 850 | 2006 - 2007 |
| Moto Guzzi | California | 1998 - 2012 |
| Moto Guzzi | California 1400 Custom | 2013 - 2016 |
| Moto Guzzi | California 1400 Touring | 2013 - 2020 |
| Moto Guzzi | California 1400 Touring SE | 2015 - 2016 |
| Moto Guzzi | Eldorado | 2015 - 2020 |
| Moto Guzzi | Griso 1100 | 2005 - 2008 |
| Moto Guzzi | Griso 850 | 2006 - 2007 |
| Moto Guzzi | Griso 8V | 2007 - 2017 |
| Moto Guzzi | MGX-21 | 2016 - 2020 |
| Moto Guzzi | Nevada 750 | 1990 - 2016 |
| Moto Guzzi | Norge 1200 | 2006 - 2010 |
| Moto Guzzi | Norge 850 | 2007 |
| Moto Guzzi | Norge GT 8V | 2011 - 2016 |
| Moto Guzzi | Stelvio | 2008 - 2016 |
| Moto Guzzi | V 10 Centauro | 1996 - 2001 |
| Moto Guzzi | V100 Mandello | 2022 - 2023 |
| Moto Guzzi | V11 Le Mans | 2001 - 2006 |
| Moto Guzzi | V11 Sport | 1999 - 2003 |
| Moto Guzzi | V11 Sport Scura | 2002 - 2003 |
| Moto Guzzi | V7 | 2012 |
| Moto Guzzi | V7 Cafe Classic | 2009 - 2011 |
| Moto Guzzi | V7 Classic | 2008 - 2011 |
| Moto Guzzi | V7 II Racer | 2015 - 2016 |
| Moto Guzzi | V7 II Special | 2015 - 2016 |
| Moto Guzzi | V7 II Stone | 2015 - 2016 |
| Moto Guzzi | V7 II Stornello | 2016 |
| Moto Guzzi | V7 III Anniversario | 2017 |
| Moto Guzzi | V7 III Racer | 2017 - 2019 |
| Moto Guzzi | V7 III Rough/ Carbon | 2018 - 2019 |
| Moto Guzzi | V7 III Special/ Milano | 2017 - 2019 |
| Moto Guzzi | V7 III Stone | 2017 - 2019 |
| Moto Guzzi | V7 IV | 2022 |
| Moto Guzzi | V7 Racer | 2011 - 2014 |
| Moto Guzzi | V7 Special | 2012 - 2014 |
| Moto Guzzi | V7 Special | 2021 - 2023 |
| Moto Guzzi | V7 Special Edition | 2021 - 2022 |
| Moto Guzzi | V7 Stone | 2013 - 2014 |
| Moto Guzzi | V7 Stone | 2021 - 2023 |
| Moto Guzzi | V9 Bobber | 2016 - 2023 |
| Moto Guzzi | V9 Bobber Sport | 2019 - 2021 |
| Moto Guzzi | V9 Roamer | 2016 - 2023 |
| Moto Morini | 11 ½ | 2015 |
| Moto Morini | 6 1/2 | 2022 |
| Moto Morini | 9 1/2 | 2006 - 2010 |
| Moto Morini | Corsaro 1200 | 2005 - 2010 |
| Moto Morini | Corsaro 1200 ZT | 2019 |
| Moto Morini | Corsaro 1200 ZZ | 2017 - 2020 |
| Moto Morini | Corsaro Avio 1200 | 2008 - 2010 |
| Moto Morini | Corsaro Veloce 1200 | 2008 - 2010 |
| Moto Morini | Corsaro Veloce 1200 | 2015 |
| Moto Morini | Granpasso 1200 | 2008 - 2010 |
| Moto Morini | Granpasso 1200 | 2015 |
| Moto Morini | Milano 1200 | 2018 - 2020 |
| Moto Morini | Rebello 1200 | 2015 |
| Moto Morini | Scrambler | 2008 - 2010 |
| Moto Morini | Scrambler | 2015 |
| Moto Morini | Scrambler 1200 | 2018 - 2020 |
| Moto Morini | Sport 1200 | 2008 - 2010 |
| Moto Morini | X-Cape 650 | 2021 - 2022 |
| MV Agusta | Brutale 1000 RR | 2019 - 2022 |
| MV Agusta | Brutale 1000 RS | 2022 |
| MV Agusta | Brutale 1078 RR | 2009 |
| MV Agusta | Brutale 1090 | 2013 - 2018 |
| MV Agusta | Brutale 1090 R | 2011 - 2014 |
| MV Agusta | Brutale 1090 RR | 2010 - 2018 |
| MV Agusta | Brutale 675 | 2012 - 2017 |
| MV Agusta | Brutale 750 | 2001 - 2005 |
| MV Agusta | Brutale 800 Rosso | 2020 - 2022 |
| MV Agusta | Brutale 800/ RR | 2013 - 2022 |
| MV Agusta | Brutale 910 R/S | 2005 - 2007 |
| MV Agusta | Brutale 920 | 2011 - 2012 |
| MV Agusta | Brutale 989 R | 2008 - 2009 |
| MV Agusta | Brutale 990 R | 2010 - 2011 |
| MV Agusta | Dragster 800 | 2014 - 2016 |
| MV Agusta | Dragster 800 RC | 2021 |
| MV Agusta | Dragster 800 Rosso | 2020 - 2022 |
| MV Agusta | Dragster 800 RR | 2015 - 2022 |
| MV Agusta | F3 675 | 2012 - 2020 |
| MV Agusta | F3 800 | 2013 - 2021 |
| MV Agusta | F3 800 Rosso | 2022 |
| MV Agusta | F3 800 RR | 2022 |
| MV Agusta | F4 1000 | 2004 - 2007 |
| MV Agusta | F4 1000 | 2010 - 2018 |
| MV Agusta | F4 1000 R | 2010 - 2015 |
| MV Agusta | F4 1000 RR | 2012 - 2018 |
| MV Agusta | F4 1078 R 312 | 2007 - 2008 |
| MV Agusta | F4 1078 RR 312 | 2009 |
| MV Agusta | F4 750 | 1998 - 2004 |
| MV Agusta | Rivale 800 | 2013 - 2018 |
| MV Agusta | Rush 1000 | 2021 - 2022 |
| MV Agusta | Stradale 800 | 2015 - 2016 |
| MV Agusta | Superveloce 800 | 2019 - 2022 |
| MV Agusta | Superveloce S | 2021 - 2022 |
| MV Agusta | Turismo Veloce | 2014 - 2021 |
| MV Agusta | Turismo Veloce Lusso | 2021 - 2022 |
| MV Agusta | Turismo Veloce RC | 2021 - 2022 |
| MV Agusta | Turismo Veloce Rosso | 2021 - 2022 |
| MZ | 1000 S | 2003 - 2009 |
| MZ | 1000 SF | 2005 - 2009 |
| MZ | 1000 ST | 2006 - 2008 |
| MZ | 660 Supermoto | 2006 - 2009 |
| MZ | Baghira | 1997 - 2001 |
| MZ | ETZ 125 | 1 |
| MZ | ETZ 150 | 1 |
| MZ | ETZ 250 | 1 |
| MZ | ETZ 251 | 1 |
| MZ | ETZ 301 | 1 |
| MZ | Mastiff | 1997 - 2001 |
| MZ | Skorpion Replica | 1999 |
| MZ | Skorpion RPL | 1996 - 1998 |
| MZ | Skorpion Sport 660 | 1995 - 1996 |
| MZ | Skorpion Tour 660 | 1994 - 1999 |
| Ossa | TR 125/ 280/ 300 i | 1 |
| Peugeot | Belville 125/ 200 | 2017 - 2018 |
| Peugeot | City Star 125 | 2011 - 2017 |
| Peugeot | City Star 200 | 2011 - 2018 |
| Peugeot | City Star 50 | 2011 - 2017 |
| Peugeot | Django 125 | 2014 - 2018 |
| Peugeot | Elyseo 50 | 1999 - 2002 |
| Peugeot | Elystar 125 | 2003 - 2011 |
| Peugeot | Elystar 50 | 2002 - 2013 |
| Peugeot | Geopolis 125 | 2007 - 2013 |
| Peugeot | Geopolis 250 | 2007 - 2012 |
| Peugeot | Geopolis 300 | 2007 - 2013 |
| Peugeot | Geopolis 400 | 2007 - 2012 |
| Peugeot | Geopolis 500 | 2007 - 2012 |
| Peugeot | Jet Force 125 | 2003 - 2008 |
| Peugeot | Jet Force 50 | 2013 |
| Peugeot | Jet Force 50 C-Tech | 2005 - 2012 |
| Peugeot | Jet Force 50 TSDI | 2003 - 2009 |
| Peugeot | Kisbee 50 | 2011 - 2016 |
| Peugeot | Looxor 50/ 125 | 1998 - 2008 |
| Peugeot | Ludix 50 | 2004 - 2013 |
| Peugeot | LXR 125 | 2009 - 2013 |
| Peugeot | LXR 200 | 2009 - 2013 |
| Peugeot | Metropolis | 2013 - 2017 |
| Peugeot | Satelis 125 | 2006 - 2013 |
| Peugeot | Satelis 2 125 | 2013 - 2018 |
| Peugeot | Satelis 2 300 | 2013 - 2016 |
| Peugeot | Satelis 2 400 | 2013 - 2016 |
| Peugeot | Satelis 250 | 2006 - 2012 |
| Peugeot | Satelis 300 i | 2013 |
| Peugeot | Satelis 400 | 2006 - 2012 |
| Peugeot | Satelis 500 | 2006 - 2012 |
| Peugeot | Speedfight 2 50 | 2001 - 2008 |
| Peugeot | Speedfight 3 50 | 2009 - 2013 |
| Peugeot | Speedfight 4 125 | 2017 - 2018 |
| Peugeot | Speedfight 4 50 | 2015 - 2017 |
| Peugeot | Speedfight 50 | 1997 - 2000 |
| Peugeot | Sum Up 125 | 2008 - 2012 |
| Peugeot | Tweet 125/ RS | 2010 - 2018 |
| Peugeot | Tweet 50/ RS | 2010 - 2016 |
| Peugeot | V-Clic | 2009 - 2013 |
| Peugeot | Vivacity 50/125 | 2004 - 2016 |
| Piaggio | Beverly 125 | 2004 - 2007 |
| Piaggio | Beverly 125 ie | 2010 - 2016 |
| Piaggio | Beverly 250 | 2004 - 2007 |
| Piaggio | Beverly 300 ie | 2010 - 2018 |
| Piaggio | Beverly 350 ie Sport Touring | 2011 - 2018 |
| Piaggio | Beverly 400 | 2004 - 2007 |
| Piaggio | Beverly 500 | 2003 - 2007 |
| Piaggio | Beverly Cruiser 250 | 2007 - 2012 |
| Piaggio | Beverly Cruiser 500 | 2007 - 2012 |
| Piaggio | Carnaby Cruiser 300 | 2009 - 2011 |
| Piaggio | Fly 50/125 | 2008 - 2017 |
| Piaggio | Liberty 125 | 2002 - 2013 |
| Piaggio | Liberty 125 | 2017 - 2018 |
| Piaggio | Liberty 150 | 2002 - 2013 |
| Piaggio | Liberty 200 | 2002 - 2008 |
| Piaggio | Liberty 50 | 1997 - 2013 |
| Piaggio | Liberty 50 | 2017 |
| Piaggio | Liberty S 50/ 125/ 150/ 200 | 2007 - 2008 |
| Piaggio | Medley 125 | 2016 - 2018 |
| Piaggio | MP3 125 | 2006 - 2011 |
| Piaggio | MP3 250 | 2006 - 2011 |
| Piaggio | MP3 300 | 2010 - 2011 |
| Piaggio | MP3 400 | 2006 - 2011 |
| Piaggio | MP3 Business 300 | 2013 - 2018 |
| Piaggio | MP3 Business 500 | 2011 - 2018 |
| Piaggio | MP3 Hybrid 125/300 | 2009 - 2012 |
| Piaggio | MP3 Sport 300 | 2011 - 2017 |
| Piaggio | MP3 Sport 350 | 2018 |
| Piaggio | MP3 Sport 500 | 2011 - 2018 |
| Piaggio | MP3 Touring 300 | 2011 - 2013 |
| Piaggio | MP3 Touring 400 | 2011 - 2013 |
| Piaggio | MP3 Yourban 125 | 2011 - 2016 |
| Piaggio | MP3 Yourban 300 | 2011 - 2015 |
| Piaggio | New Fly 125 | 2013 - 2016 |
| Piaggio | New Fly 50 | 2013 - 2016 |
| Piaggio | New Liberty 125 | 2016 |
| Piaggio | New Liberty 50 | 2016 |
| Piaggio | NRG 50 | 1994 - 1996 |
| Piaggio | NRG Power 50 | 2005 - 2017 |
| Piaggio | NTT 50 | 1994 - 1996 |
| Piaggio | Typhoon/ TPH 125 | 1993 - 2016 |
| Piaggio | Typhoon/ TPH 50 | 1993 - 2016 |
| Piaggio | X10 125 | 2012 - 2016 |
| Piaggio | X10 350 | 2012 - 2016 |
| Piaggio | X10 500 | 2012 - 2016 |
| Piaggio | X7 125 | 2008 - 2012 |
| Piaggio | X7 300 | 2008 - 2012 |
| Piaggio | X8 125 | 2004 - 2010 |
| Piaggio | X8 150 | 2004 - 2010 |
| Piaggio | X8 200 | 2004 - 2010 |
| Piaggio | X8 250 | 2004 - 2010 |
| Piaggio | X8 400 | 2004 - 2010 |
| Piaggio | X9 125/ Evolution | 2001 - 2010 |
| Piaggio | X9 180 | 2001 - 2003 |
| Piaggio | X9 200/ Evolution | 2001 - 2010 |
| Piaggio | X9 250/ Evolution | 2001 - 2010 |
| Piaggio | X9 500/ Evolution | 2001 - 2010 |
| Piaggio | Xevo 125 | 2007 - 2012 |
| Piaggio | Xevo 250 | 2007 - 2011 |
| Piaggio | Xevo 400 | 2007 - 2012 |
| Piaggio | Zip 50 | 2008 - 2016 |
| Quadro | Quadro 3 | 2013 - 2018 |
| Quadro | Quadro 4 | 2016 - 2018 |
| Royal Enfield | Bullet | 1 |
| Royal Enfield | Classic 350 | 2022 - 2023 |
| Royal Enfield | Classic 500 | 1 |
| Royal Enfield | Continental GT 535 | 1 |
| Royal Enfield | Continental GT 650 | 2018 - 2023 |
| Royal Enfield | Himalayan | 2017 - 2023 |
| Royal Enfield | Hunter 350 | 2023 |
| Royal Enfield | Interceptor 650 | 2018 - 2023 |
| Royal Enfield | Scram 411 | 2022 - 2023 |
| Sachs | Roadster 125 | 1997 - 2003 |
| Sachs | Roadster 125 | 2010 - 2012 |
| Sachs | Roadster 650 | 2000 - 2006 |
| Sachs | Roadster 800 | 2001 - 2004 |
| Sachs | ZX 125 | 2010 - 2013 |
| Sachs | ZZ 125 | 2010 - 2013 |
| Scorpa | SR 125/ 250/ 280 | 1 |
| Scorpa | SY 125/ 175/ 250 | 1 |
| Sherco | SE 125 / 250/ 300 | 1 |
| Sherco | SE-R 125 / 250/ 300 | 1 |
| Sherco | SEF 250/ 300/ 450 / 500 | 1 |
| Sherco | SEF-R 300 / 450 / 500 | 1 |
| Sherco | ST 125/ 250/ 300 | 1 |
| Sherco | Trial 0.5/ 0.8/ 1.25 | 1 |
| Sherco | Trial 2.5/ 2.9/ 3.2 | 1 |
| Sherco | X-Ride 125/ 290 | 1 |
| Simson | Habicht SR4-4 | 1 |
| Simson | MS50 | 1 |
| Simson | S50 | 1 |
| Simson | S51 | 1 |
| Simson | S53 | 1 |
| Simson | S70 | 1 |
| Simson | S83 | 1 |
| Simson | Schwalbe KR51 | 1 |
| Simson | Schwalbe KR51/1 | 1 |
| Simson | Schwalbe KR51/2 | 1 |
| Simson | Spatz SR4-1 | 1 |
| Simson | Sperber SR4-3 | 1 |
| Simson | Star SR4-2 | 1 |
| Suzuki | Address 110 | 2015 - 2020 |
| Suzuki | B-King | 2007 - 2012 |
| Suzuki | Bandit 1200 | 1996 - 2006 |
| Suzuki | Bandit 1200 S | 1996 - 2006 |
| Suzuki | Bandit 1250 | 2007 - 2014 |
| Suzuki | Bandit 1250 S | 2007 - 2017 |
| Suzuki | Bandit 600 | 1995 - 2004 |
| Suzuki | Bandit 600 S | 1996 - 2004 |
| Suzuki | Bandit 650 | 2005 - 2014 |
| Suzuki | Bandit 650 S | 2005 - 2016 |
| Suzuki | Burgman 125 | 2002 - 2021 |
| Suzuki | Burgman 200 | 2007 - 2018 |
| Suzuki | Burgman 250 | 1999 - 2002 |
| Suzuki | Burgman 400 | 1999 - 2023 |
| Suzuki | Burgman 650 | 2002 - 2020 |
| Suzuki | DR 125 SM | 2008 - 2012 |
| Suzuki | DR 350 S/SE | 1990 - 1999 |
| Suzuki | DR 650 R/RE | 1992 - 1995 |
| Suzuki | DR 650 RSE | 1990 - 1997 |
| Suzuki | DR 650 SE | 1995 - 1999 |
| Suzuki | DR 750 S BIG | 1988 - 1990 |
| Suzuki | DR 800 S BIG | 1991 - 1999 |
| Suzuki | DR-Z 400 S | 2000 - 2005 |
| Suzuki | DR-Z 400 SM | 2005 - 2008 |
| Suzuki | Gladius 650 | 2009 - 2015 |
| Suzuki | GN 125 | 1991 - 1999 |
| Suzuki | GN 250 | 1982 - 1999 |
| Suzuki | GS 500 F | 2004 - 2008 |
| Suzuki | GS 500/ E | 1989 - 2008 |
| Suzuki | GSR 600 | 2006 - 2011 |
| Suzuki | GSR 750 | 2011 - 2016 |
| Suzuki | GSX 1100 F | 1988 - 1996 |
| Suzuki | GSX 1100 G | 1991 - 1997 |
| Suzuki | GSX 1200 | 1998 - 2002 |
| Suzuki | GSX 1400 | 2001 - 2007 |
| Suzuki | GSX 250 R | 2017 - 2019 |
| Suzuki | GSX 600 F | 1988 - 2002 |
| Suzuki | GSX 650 F | 2008 - 2016 |
| Suzuki | GSX 750 | 1998 - 2003 |
| Suzuki | GSX 750 F | 1989 - 2006 |
| Suzuki | GSX-8S | 2023 |
| Suzuki | GSX-R 1000 | 2001 - 2021 |
| Suzuki | GSX-R 1000 R | 2017 - 2021 |
| Suzuki | GSX-R 1100 | 1986 - 1997 |
| Suzuki | GSX-R 125 | 2017 - 2021 |
| Suzuki | GSX-R 125 X | 2019 |
| Suzuki | GSX-R 600 | 1997 - 2016 |
| Suzuki | GSX-R 750 | 1988 - 2017 |
| Suzuki | GSX-S 1000 | 2015 - 2023 |
| Suzuki | GSX-S 1000 F | 2015 - 2021 |
| Suzuki | GSX-S 1000 GT | 2022 - 2023 |
| Suzuki | GSX-S 125 | 2017 - 2021 |
| Suzuki | GSX-S 125 X | 2019 - 2020 |
| Suzuki | GSX-S 750 | 2017 - 2021 |
| Suzuki | GSX-S 950 | 2022 - 2023 |
| Suzuki | Hayabusa | 1999 - 2017 |
| Suzuki | Hayabusa | 2021 - 2023 |
| Suzuki | Inazuma 250 | 2012 - 2017 |
| Suzuki | Inazuma 250 F | 2015 - 2017 |
| Suzuki | Katana | 2019 - 2023 |
| Suzuki | Katana A 50 | 1997 - 2006 |
| Suzuki | LS 650 Savage | 1986 - 2001 |
| Suzuki | Marauder GZ 125 | 1998 - 2001 |
| Suzuki | Marauder GZ 250 | 1999 - 2001 |
| Suzuki | Marauder VZ 1600 | 2004 |
| Suzuki | Marauder VZ 800 | 1996 - 2003 |
| Suzuki | RF 600 R | 1993 - 1997 |
| Suzuki | RF 900 R | 1994 - 1997 |
| Suzuki | RGV 250 | 1988 - 1997 |
| Suzuki | RM 125 | 1 |
| Suzuki | RM 250 | 1 |
| Suzuki | RM 85/ 125/ 250/ L | 1 |
| Suzuki | RM-Z 250 | 1 |
| Suzuki | RM-Z 450 | 1 |
| Suzuki | RM-Z 450/ 250 E | 1 |
| Suzuki | RMX 450 Z | 1 |
| Suzuki | Sixteen 125 | 2008 - 2014 |
| Suzuki | Sixteen 150 | 2008 - 2014 |
| Suzuki | SV 1000 | 2003 - 2008 |
| Suzuki | SV 1000 S | 2003 - 2008 |
| Suzuki | SV 650 | 1999 - 2008 |
| Suzuki | SV 650 | 2016 - 2023 |
| Suzuki | SV 650 S | 1999 - 2008 |
| Suzuki | SV 650 X | 2018 - 2023 |
| Suzuki | TL 1000 R | 1998 - 1999 |
| Suzuki | TL 1000 S | 1997 - 2000 |
| Suzuki | TU 250 X Volty | 1997 - 1999 |
| Suzuki | V-Strom 1000 | 2002 - 2007 |
| Suzuki | V-Strom 1000 | 2014 - 2019 |
| Suzuki | V-Strom 1000 XT | 2017 - 2019 |
| Suzuki | V-Strom 1050 | 2020 - 2023 |
| Suzuki | V-Strom 1050 DE | 2023 |
| Suzuki | V-Strom 1050 XT | 2020 - 2023 |
| Suzuki | V-Strom 250 | 2017 - 2020 |
| Suzuki | V-Strom 650 | 2004 - 2023 |
| Suzuki | V-Strom 650 XT | 2015 - 2023 |
| Suzuki | V-Strom 800 DE | 2023 |
| Suzuki | Van Van 125 | 2013 - 2017 |
| Suzuki | VX 800 | 1989 - 1996 |
| Suzuki | XF 650 Freewind | 1997 - 2002 |
| SWM | Gran Milano 440 | 2016 - 2018 |
| SWM | Gran Turismo | 2017 - 2018 |
| SWM | RS 125 R | 2017 - 2018 |
| SWM | RS 300 R | 2016 |
| SWM | RS 500 R | 2016 |
| SWM | RS 650 R | 2016 |
| SWM | RS 650 Superdual | 2016 |
| SWM | SD 640 Super Dual T | 2018 - 2019 |
| SWM | SD 640 Super Dual X | 2018 - 2019 |
| SWM | SD 650 Superdual | 2017 |
| SWM | Silver Vase 440 | 2016 - 2018 |
| SWM | Six Days 500 | 2021 - 2022 |
| SWM | SM 125 R | 2017 |
| SWM | SM 500 R | 2016 - 2022 |
| SWM | SM 650 R | 2016 |
| SYM | Citycom 125 | 2008 - 2013 |
| SYM | Citycom 300 | 2008 - 2016 |
| SYM | Citycom 300 | 2018 |
| SYM | Cruisym 300 i | 2017 - 2019 |
| SYM | Fiddle II 50/ 125 | 2009 - 2015 |
| SYM | Fiddle III 50/ 125 | 2016 - 2018 |
| SYM | GTS 125/ Evo | 2005 - 2018 |
| SYM | GTS 250 | 2006 - 2008 |
| SYM | GTS 300 i | 2009 - 2018 |
| SYM | HD EVO 125/ i | 2007 - 2011 |
| SYM | HD EVO 200/ i | 2007 - 2011 |
| SYM | HD2 125/ i | 2011 - 2013 |
| SYM | HD2 200/ i | 2011 - 2012 |
| SYM | Husky 125 | 1996 - 2007 |
| SYM | Jet14 | 2017 - 2018 |
| SYM | Jet4 | 2011 - 2018 |
| SYM | Joyride 125 | 2001 - 2008 |
| SYM | Joyride 125 Evo | 2009 - 2013 |
| SYM | Joyride 150 | 2001 - 2008 |
| SYM | Joyride 200 | 2001 - 2008 |
| SYM | Maxsym 400 i | 2011 - 2017 |
| SYM | Maxsym 600 i | 2011 - 2019 |
| SYM | Symphony 125/ 151 | 2009 - 2010 |
| SYM | Symphony 125/ 151 S | 2010 - 2012 |
| SYM | Symphony 50 | 2009 - 2010 |
| SYM | Symphony SR 125/ 151 | 2010 - 2013 |
| SYM | Symphony SR 50 | 2010 - 2013 |
| SYM | Symphony ST 125 | 2018 |
| SYM | Wolf 300 Cafe Racer | 2015 |
| SYM | Wolf 300 Classic | 2015 |
| SYM | Wolf SB 250 NI | 2015 - 2016 |
| TM Racing | EN 125/ 144/ 250 | 1 |
| TM Racing | EN 300/ 450/ 530 | 1 |
| TM Racing | MX 125/ 144/ 250 | 1 |
| TM Racing | MX 300/ 450/ 530 | 1 |
| TM Racing | SMR 125/ 450/ 530 | 1 |
| TM Racing | SMX 450/ 530/ 660 | 1 |
| Triumph | Adventurer | 1996 - 2001 |
| Triumph | Bonneville Speedmaster | 2018 - 2023 |
| Triumph | Bonneville T100 | 2005 - 2023 |
| Triumph | Bonneville T120 | 2016 - 2023 |
| Triumph | Bonneville/ SE | 2001 - 2016 |
| Triumph | Daytona 1200 | 1993 - 1997 |
| Triumph | Daytona 600 | 2003 - 2004 |
| Triumph | Daytona 650 | 2005 |
| Triumph | Daytona 675 | 2006 - 2016 |
| Triumph | Daytona 675 R | 2011 - 2016 |
| Triumph | Daytona 750 | 1991 - 1992 |
| Triumph | Daytona 765 Moto2 | 2020 |
| Triumph | Daytona 900 | 1993 - 1996 |
| Triumph | Daytona 955i | 1999 - 2006 |
| Triumph | Daytona T595 (955i) | 1997 - 1998 |
| Triumph | Legend TT | 1998 - 2001 |
| Triumph | Rocket 3 R / GT | 2020 - 2023 |
| Triumph | Scrambler | 2006 - 2016 |
| Triumph | Scrambler 1200 XC | 2019 - 2023 |
| Triumph | Scrambler 1200 XE | 2019 - 2023 |
| Triumph | Scrambler 900 | 2023 |
| Triumph | Speed Four | 2002 - 2005 |
| Triumph | Speed Triple | 1997 - 2015 |
| Triumph | Speed Triple 1200 RR | 2022 - 2023 |
| Triumph | Speed Triple 1200 RS | 2021 - 2023 |
| Triumph | Speed Triple R | 2012 - 2018 |
| Triumph | Speed Triple RS | 2018 - 2020 |
| Triumph | Speed Triple S | 2016 - 2020 |
| Triumph | Speed Twin 1200 | 2019 - 2023 |
| Triumph | Speed Twin 900 | 2023 |
| Triumph | Speedmaster | 2003 - 2016 |
| Triumph | Sprint 900 | 1993 - 1998 |
| Triumph | Sprint GT | 2011 - 2013 |
| Triumph | Sprint RS | 2000 - 2004 |
| Triumph | Sprint ST | 1999 - 2010 |
| Triumph | Street Cup | 2017 - 2020 |
| Triumph | Street Scrambler | 2017 - 2022 |
| Triumph | Street Triple | 2007 - 2018 |
| Triumph | Street Triple 765 Moto2 | 2023 |
| Triumph | Street Triple 765 R | 2023 |
| Triumph | Street Triple 765 RS | 2023 |
| Triumph | Street Triple R | 2008 - 2022 |
| Triumph | Street Triple RS | 2017 - 2022 |
| Triumph | Street Triple Rx | 2015 - 2017 |
| Triumph | Street Triple S | 2017 - 2022 |
| Triumph | Street Twin | 2016 - 2022 |
| Triumph | Thruxton | 2004 - 2015 |
| Triumph | Thruxton 1200 | 2016 - 2020 |
| Triumph | Thruxton 1200 R | 2016 - 2020 |
| Triumph | Thruxton Ace | 2015 |
| Triumph | Thruxton RS | 2020 - 2023 |
| Triumph | Thunderbird | 1995 - 2003 |
| Triumph | Thunderbird Sport | 1998 - 2004 |
| Triumph | Tiger 1050 | 2007 - 2013 |
| Triumph | Tiger 1200 Explorer | 2012 - 2015 |
| Triumph | Tiger 1200 Explorer XC | 2013 - 2021 |
| Triumph | Tiger 1200 Explorer XR | 2016 - 2021 |
| Triumph | Tiger 1200 GT / Pro | 2022 - 2023 |
| Triumph | Tiger 1200 GT Explorer | 2022 - 2023 |
| Triumph | Tiger 1200 Rally Explorer | 2022 - 2023 |
| Triumph | Tiger 1200 Rally Pro | 2022 - 2023 |
| Triumph | Tiger 800 XC | 2015 - 2019 |
| Triumph | Tiger 800 XR | 2015 - 2019 |
| Triumph | Tiger 800/ XC | 2011 - 2014 |
| Triumph | Tiger 850 Sport | 2021 - 2023 |
| Triumph | Tiger 900 | 1993 - 2000 |
| Triumph | Tiger 900 GT / Pro | 2020 - 2023 |
| Triumph | Tiger 900 Rally / Pro | 2020 - 2023 |
| Triumph | Tiger 955i | 2001 - 2006 |
| Triumph | Tiger Sport | 2013 - 2020 |
| Triumph | Tiger Sport 660 | 2022 - 2023 |
| Triumph | Trident 660 | 2021 - 2023 |
| Triumph | Trident 750 | 1991 - 1998 |
| Triumph | Trident 900 | 1991 - 1998 |
| Triumph | Trophy 1200 | 1992 - 2003 |
| Triumph | Trophy 900 | 1991 - 2001 |
| Triumph | Trophy/ SE | 2013 - 2017 |
| Triumph | TT 600 | 2000 - 2003 |
| Vespa | 946 | 2013 |
| Vespa | GT 125 | 2003 - 2007 |
| Vespa | GT 200 | 2003 - 2007 |
| Vespa | GTS 125 | 2008 - 2022 |
| Vespa | GTS 250 | 2008 - 2013 |
| Vespa | GTS 300 | 2008 - 2022 |
| Vespa | LX 125 | 2005 - 2013 |
| Vespa | LX 150 | 2006 - 2013 |
| Vespa | LX 50 | 2005 - 2013 |
| Vespa | Primavera / S 125 | 2013 - 2022 |
| Vespa | Primavera / S 150 | 2013 - 2022 |
| Vespa | Primavera / S 50 | 2013 - 2022 |
| Vespa | PX 100 | 1 |
| Vespa | PX 125 | 1 |
| Vespa | PX 150 | 1 |
| Vespa | PX 200 | 1 |
| Vespa | PX 80 | 1 |
| Vespa | S 125 | 2008 - 2013 |
| Vespa | S 50 | 2008 - 2013 |
| Vespa | Sport 125 | 2014 - 2016 |
| Vespa | Sport 50 | 2014 - 2016 |
| Vespa | Sprint / S 125 | 2014 - 2022 |
| Vespa | Sprint / S 50 | 2014 - 2022 |
| Vespa | Sprint 150 | 2016 - 2020 |
| Voge | 300 AC | 2021 - 2022 |
| Voge | 300 R | 2021 - 2022 |
| Voge | 500 DS | 2021 - 2022 |
| Voge | 500 DSX | 2022 |
| Voge | 500 R | 2021 - 2022 |
| Voge | 650 DSX | 2022 |
| Voxan | Scrambler | 2004 - 2006 |
| Yamaha | Aerox 50 | 1997 - 2018 |
| Yamaha | Aerox 50 Naked | 2013 - 2016 |
| Yamaha | BT 1100 Bulldog | 2002 - 2006 |
| Yamaha | BW 50 | 1992 - 1996 |
| Yamaha | BW's 125 | 2010 - 2014 |
| Yamaha | Cygnus R | 1995 - 2003 |
| Yamaha | Cygnus X | 2004 - 2016 |
| Yamaha | Cygnus XC 125 | 1994 - 2003 |
| Yamaha | Delight | 2013 - 2018 |
| Yamaha | Fazer 8 (FZ8 Fazer) | 2010 - 2016 |
| Yamaha | FJ 1200 | 1986 - 1999 |
| Yamaha | FJR 1300 | 2001 - 2020 |
| Yamaha | FZ 750 | 1985 - 1994 |
| Yamaha | FZ1 | 2006 - 2015 |
| Yamaha | FZ1 Fazer | 2006 - 2015 |
| Yamaha | FZ6 | 2004 - 2006 |
| Yamaha | FZ6 Fazer | 2004 - 2006 |
| Yamaha | FZ6 Fazer S2 | 2007 - 2010 |
| Yamaha | FZ6 S2 | 2007 - 2010 |
| Yamaha | FZ8 | 2010 - 2016 |
| Yamaha | FZR 1000 | 1987 - 1995 |
| Yamaha | FZR 600/ R | 1989 - 1995 |
| Yamaha | FZS 600 Fazer | 1998 - 2003 |
| Yamaha | GTS 1000 | 1994 - 1999 |
| Yamaha | Jog R/ RR | 2002 - 2016 |
| Yamaha | Majesty S 125 | 2015 - 2016 |
| Yamaha | Majesty YP 125 | 1998 - 2011 |
| Yamaha | Majesty YP 250 | 1995 - 2007 |
| Yamaha | Majesty YP 400 | 2004 - 2013 |
| Yamaha | Maxster | 2001 - 2003 |
| Yamaha | MT-01 | 2005 - 2012 |
| Yamaha | MT-03 | 2006 - 2023 |
| Yamaha | MT-07 | 2013 - 2023 |
| Yamaha | MT-07 Tracer 700 | 2016 - 2020 |
| Yamaha | MT-09 / SP | 2013 - 2023 |
| Yamaha | MT-09 Tracer 900 | 2015 - 2020 |
| Yamaha | MT-10 / SP | 2016 - 2023 |
| Yamaha | MT-125 | 2014 - 2022 |
| Yamaha | Neos 50 | 1998 - 2018 |
| Yamaha | Niken | 2018 - 2023 |
| Yamaha | NMAX 125 | 2015 - 2020 |
| Yamaha | NMAX 155 | 2023 |
| Yamaha | R7 | 2022 - 2023 |
| Yamaha | SCR 950 | 2017 - 2020 |
| Yamaha | SR 125 | 1996 - 2002 |
| Yamaha | SR 250 | 1996 - 2002 |
| Yamaha | SR 400 | 2014 - 2016 |
| Yamaha | SR 500 | 1978 - 1999 |
| Yamaha | SZR 660 | 1996 - 2000 |
| Yamaha | TDM 850 | 1991 - 2001 |
| Yamaha | TDM 900 | 2002 - 2013 |
| Yamaha | Tenere 700 | 2019 - 2023 |
| Yamaha | Tenere 700 World Raid | 2022 - 2023 |
| Yamaha | Teos 125 | 2000 - 2004 |
| Yamaha | TMax 500 | 2001 - 2011 |
| Yamaha | TMax 530 | 2012 - 2020 |
| Yamaha | TMax 560 | 2021 - 2023 |
| Yamaha | Tracer 7 / GT | 2021 - 2023 |
| Yamaha | Tracer 9 / GT | 2021 - 2023 |
| Yamaha | Tricity | 2015 - 2023 |
| Yamaha | TRX 850 | 1996 - 1999 |
| Yamaha | TT 600 R/RE | 1997 - 2004 |
| Yamaha | TT 600 S | 1993 - 1998 |
| Yamaha | TT-R 125/ 230/ LE | 1 |
| Yamaha | TZR 50 | 2003 - 2011 |
| Yamaha | Versity 300 | 2003 - 2005 |
| Yamaha | Vity 125 | 2008 - 2014 |
| Yamaha | VMAX | 1985 - 2002 |
| Yamaha | VMAX 1700 | 2009 - 2016 |
| Yamaha | Why 50 | 1999 - 2010 |
| Yamaha | WR 125 R | 2009 - 2016 |
| Yamaha | WR 125 X | 2009 - 2016 |
| Yamaha | WR 250 F | 1 |
| Yamaha | WR 250 R | 2008 - 2016 |
| Yamaha | WR 250 X | 2008 - 2015 |
| Yamaha | WR 450 F | 1 |
| Yamaha | X-City 125 | 2007 - 2012 |
| Yamaha | X-City 250 | 2007 - 2014 |
| Yamaha | X-Enter 125 | 2012 - 2020 |
| Yamaha | X-Enter 150 | 2012 - 2016 |
| Yamaha | X-Max 125 | 2005 - 2020 |
| Yamaha | X-Max 250 | 2005 - 2016 |
| Yamaha | X-Max 300 | 2017 - 2023 |
| Yamaha | X-Max 400 | 2013 - 2021 |
| Yamaha | XJ 600 F | 1984 - 1990 |
| Yamaha | XJ 600 N | 1998 - 2003 |
| Yamaha | XJ 600 S Diversion | 1991 - 2003 |
| Yamaha | XJ 900 F | 1985 - 1994 |
| Yamaha | XJ 900 S Diversion | 1994 - 2003 |
| Yamaha | XJ6 | 2009 - 2016 |
| Yamaha | XJ6 Diversion | 2009 - 2016 |
| Yamaha | XJ6 Diversion F | 2010 - 2016 |
| Yamaha | XJR 1200/ SP | 1994 - 1998 |
| Yamaha | XJR 1300 | 1999 - 2016 |
| Yamaha | XJR 1300 Racer | 2015 - 2016 |
| Yamaha | XSR 700 | 2020 - 2023 |
| Yamaha | XSR 900 | 2016 - 2023 |
| Yamaha | XT 1200 Z Super Tenere | 2010 - 2020 |
| Yamaha | XT 125 R | 2005 - 2012 |
| Yamaha | XT 125 X | 2005 - 2012 |
| Yamaha | XT 600 E | 1990 - 2003 |
| Yamaha | XT 660 R | 2004 - 2016 |
| Yamaha | XT 660 X | 2004 - 2016 |
| Yamaha | XT 660 Z Tenere | 2008 - 2016 |
| Yamaha | XTZ 660 Tenere | 1991 - 1999 |
| Yamaha | XTZ 750 Super Tenere | 1989 - 1997 |
| Yamaha | YBR 125 | 2003 - 2016 |
| Yamaha | YBR 125 Custom | 2008 - 2016 |
| Yamaha | YFZ 250 | 1 |
| Yamaha | YFZ 450 | 1 |
| Yamaha | YS 125 | 2018 - 2020 |
| Yamaha | YZ 125/ F | 1 |
| Yamaha | YZ 250/ F | 1 |
| Yamaha | YZ 450/ F | 1 |
| Yamaha | YZ 85 | 1 |
| Yamaha | YZF 1000 R Thunderace | 1996 - 2002 |
| Yamaha | YZF 600 R Thundercat | 1996 - 2002 |
| Yamaha | YZF 750 R | 1993 - 1998 |
| Yamaha | YZF 750 SP | 1993 - 1996 |
| Yamaha | YZF-R 125 | 2008 - 2022 |
| Yamaha | YZF-R1 | 1998 - 2023 |
| Yamaha | YZF-R3 | 2015 - 2023 |
| Yamaha | YZF-R6 | 1999 - 2020 |
| Yamaha | YZF-R6 S | 2006 - 2007 |
| Zontes | 310 R | 2021 |
| Zontes | 310 T2 | 2021 |
| Zontes | 310 V | 2021 |
| Zontes | 310 X | 2021 |
| Zontes | 350-GK | 2022 |
| Zontes | 350-T2 | 2022 |
| Zontes | 350-V1 | 2022 |
| Zontes | 350-X1 | 2022 |
Be the first to review this product