by 30% code: MOTEA30£136.49
30 day return policy
Very fast delivery
Delivery: 28.09.2023 - 04.10.2023
Sku: 288475-0
Inner Bags for Aluminium Panniers + top box compatible with BMW R 1250 GS / Adventure 19-23 Bagtecs Liner
Bagtecs inner liner bag / additional bag set for BMW aluminium side cases right, left and top box
Perfect fit for the original BMW aluminium panniers for GS models
Double function of the bags:
Inner bag for easy loading and unloading of the side panniers
Additional bag for fixing on the side case by means of click fasteners, the case volume can be doubled!
Made of durable PVC Tarpaulin, absolutely waterproof and permanently UV-resistant
All seams are thermowelded for maximum moisture protection
The roll closure reliably prevents water ingress even during long journeys in heavy rain
Opening of the motorcycle bags over the entire width allows comfortable loading from above
Handles for easy handling and transport of the bags also outside the cases
Shoulder strap for use as a shoulder bag
Dimensions bag 1- width 40 cm, height 36cm, depth 25cm / bag 2- width 40 cm, height 36cm, depth 20cm
Dimensions top case bag: width 33,5cm, height 30cm, depth 27cm
Scope of delivery: Inner bag liner / additional bags for side panniers and top box, each with 4 fastening straps, shoulder strap
Other products you might like

The perfect economy set, suitable for your BMW R 1250 GS / Adventure
You need one of our articles for your motorbike? We'll add something on top. Our new savings sets make your purchase at MOTEA a win-win situation: you get more accessories for your motorbike and save money at the same time. Our set consists of coordinated items from our range that complement each other ideally in their function. Your advantage with our savings set is that you pay less compared to buying the products individually. If you like bargains and love your motorbike, you'll also love our economy set. The economy set consists of motorbike accessories with good quality at a fair price.
Cleanly manufactured from high-quality materials, our motorbike accessories are absolutely perfect for your model. Our set offers you useful extensions for your motorbike, with which you can improve comfort, appearance, safety and functionality. Our articles are characterised by their optimal price-performance ratio, and now you can save even more in a set. With this economy set, you and your motorbike will benefit even more.
The perfect economy set, suitable for your BMW R 1250 GS / Adventure
Inner bag for easy loading and unloading of the side panniers
Double function of the bags:
Bagtecs inner liner bag / additional bag set for BMW aluminium side cases right, left and top box
Perfect fit for the original BMW aluminium panniers for GS models
All seams are thermowelded for maximum moisture protection
Made of durable PVC Tarpaulin, absolutely waterproof and permanently UV-resistant
Additional bag for fixing on the side case by means of click fasteners, the case volume can be doubled!
Shoulder strap for use as a shoulder bag
Handles for easy handling and transport of the bags also outside the cases
Opening of the motorcycle bags over the entire width allows comfortable loading from above
Scope of delivery: Inner bag liner / additional bags for side panniers and top box, each with 4 fastening straps, shoulder strap
Dimensions top case bag: width 33,5cm, height 30cm, depth 27cm
Dimensions top case bag: width 33,5cm, height 30cm, depth 27cm
Dimensions bag 1- width 40 cm, height 36cm, depth 25cm / bag 2- width 40 cm, height 36cm, depth 20cm
In our online shop you will find everything that makes you and your motorbike happy. Thanks to our product variety, which is growing daily, we want to cover the needs of today's motorcyclists. Our products are characterised by their good quality at a fair price. Based on years of experience in the motorbike accessories industry, we are always working on the development of new products to surprise you with our innovations tomorrow.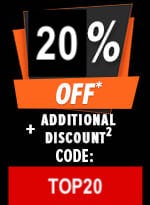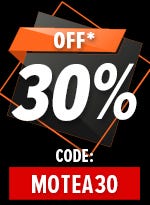 Fits on the following models:
| Make | Name | Year |
| --- | --- | --- |
| BMW | R 1250 GS | 2019 - 2023 |
| BMW | R 1250 GS Adventure | 2019 - 2023 |
Be the first to review this product