by 35% code: MOTEA35£58.49
30 day return policy
Very fast delivery
Delivery: 13.12.2023 - 19.12.2023
Sku: 955085-0
LED Headlight 5.75" Inch compatible with Harley Davidson Headlamp Projector black Craftride
Craftride LED headlight 5 3/4 "inch for Harley Davidson models
Headlamp for daylight illumination of the road over the entire width
Can be used variably as low beam or high beam
Safety plus and a new look for the motorbike thanks to the latest LED technology
Lens cover made of polycarbonate, scratch-resistant and highly impact-resistant
UV protected, no blindness or yellowing of the lens even after long use or standing outdoors
Headlight is 100% watertight, no fogging possible
State-of-the-art LED technology guarantees a lighting time of several 10,000 hours, so the headlight never has to be replaced
Lamp housing made of aluminum, shock-proof and vibration-proof
Exactly suitable for Harley Davidson headlights with 5 3/4 "inch diameter (e.g. Sportster, Dyna, Softail models)
Easy installation in the existing lamp housing, connection plug included (see photo)
ECE certified
Scope of delivery: LED headlights, connection cable (without lamp housing, available separately)
Some models require an H4 adapter, not included
Other products you might like

The motorbike lighting, suitable for your Harley Davidson
Anyone who rides a motorbike knows that optimum visibility is one of the greatest safety factors on a bike. Due to the compactness of the motorbike, you are already more exposed to the risk of an accident as a motorcyclist than, for example, a car driver, which is why it is all the more important that not only others can see you, but also that you can see others optimally. As a motorcyclist, you need the best possible view of the traffic and everything going on around you. The ideal illumination of your bike enables other road users to see you clearly. Even in the dark or in bad weather conditions, such as rain or fog, you as a motorcyclist should get the best possible visibility to reduce the risk of an accident and increase safety on the road.
When purchasing motorbike lighting, please ensure that the product is used in accordance with its type and that it has or does not have test marks for proper use in public road traffic. The installation of our motorbike lighting is quick and easy at existing mounting points. Precisely manufactured, our lighting is ideal as a replacement for defective original parts. Cleanly manufactured from high-quality materials, our motorbike lighting promises reliability and safety.
The motorbike lighting, suitable for your Harley Davidson
Headlight is 100% watertight, no fogging possible
UV protected, no blindness or yellowing of the lens even after long use or standing outdoors
Safety plus and a new look for the motorbike thanks to the latest LED technology
Lens cover made of polycarbonate, scratch-resistant and highly impact-resistant
Headlamp for daylight illumination of the road over the entire width
Craftride LED headlight 5 3/4 "inch for Harley Davidson models
State-of-the-art LED technology guarantees a lighting time of several 10,000 hours, so the headlight never has to be replaced
Some models require an H4 adapter, not included
Scope of delivery: LED headlights, connection cable (without lamp housing, available separately)
ECE certified
Exactly suitable for Harley Davidson headlights with 5 3/4 "inch diameter (e.g. Sportster, Dyna, Softail models)
Lamp housing made of aluminum, shock-proof and vibration-proof
Lamp housing made of aluminum, shock-proof and vibration-proof
In our online shop you will find everything that makes you and your motorbike happy. Thanks to our product variety, which is growing daily, we want to cover the needs of today's motorcyclists. Our products are characterised by their good quality at a fair price. Based on years of experience in the motorbike accessories industry, we are always working on the development of new products to surprise you with our innovations tomorrow.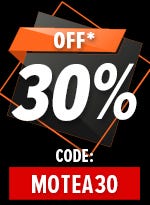 Fits on the following models:
| Make | Name | Year |
| --- | --- | --- |
| Harley Davidson | Breakout (FXBR) | 2018 - 2019 |
| Harley Davidson | Breakout (FXSB) | 2013 - 2017 |
| Harley Davidson | Breakout 114 (FXBRS) | 2018 - 2022 |
| Harley Davidson | Breakout 117 (FXBR) | 2023 |
| Harley Davidson | Cross Bones (FLSTSB) | 2008 - 2011 |
| Harley Davidson | CVO Pro Street Breakout (FXSE) | 2016 - 2018 |
| Harley Davidson | CVO Road King (FLHRSE5) | 2013 - 2014 |
| Harley Davidson | CVO Softail Breakout (FXSBSE) | 2013 - 2014 |
| Harley Davidson | CVO Softail Convertible (FLSTSE) | 2011 - 2012 |
| Harley Davidson | CVO Softail Deluxe (FLSTNSE) | 2014 - 2015 |
| Harley Davidson | Dyna Fat Bob (FXDF) | 2008 - 2017 |
| Harley Davidson | Dyna Low Rider (FXDL) | 1993 - 2008 |
| Harley Davidson | Dyna Low Rider (FXDL) | 2013 - 2017 |
| Harley Davidson | Dyna Low Rider S (FXDLS) | 2016 - 2017 |
| Harley Davidson | Dyna Street Bob (FXDB) | 2006 - 2017 |
| Harley Davidson | Dyna Super Glide (FXD) | 1995 - 2004 |
| Harley Davidson | Dyna Super Glide Custom (FXDC) | 2005 - 2015 |
| Harley Davidson | Dyna Super Glide Sport (FXDX) | 1998 - 2005 |
| Harley Davidson | Dyna Super Glide T-Sport (FXDXT) | 2001 - 2003 |
| Harley Davidson | Dyna Switchback (FLD) | 2012 - 2016 |
| Harley Davidson | Dyna Wide Glide (FXDWG) | 1993 - 2017 |
| Harley Davidson | Fat Boy (FLFB) | 2018 - 2019 |
| Harley Davidson | Fat Boy (FLSTF) | 1990 - 2017 |
| Harley Davidson | Fat Boy 114 (FLFBS) | 2018 - 2023 |
| Harley Davidson | Fat Boy Special/ Lo (FLSTFB) | 2010 - 2017 |
| Harley Davidson | FXDR 114 (FXDRS) | 2019 - 2020 |
| Harley Davidson | Heritage Softail Classic (FLHC) | 2018 - 2019 |
| Harley Davidson | Heritage Softail Classic (FLSTC) | 1988 - 2017 |
| Harley Davidson | Heritage Softail Classic 114 (FLHCS) | 2018 - 2023 |
| Harley Davidson | Heritage Softail Special (FLSTN) | 1993 - 1996 |
| Harley Davidson | Heritage Springer (FLSTS) | 1997 - 2003 |
| Harley Davidson | Night Train (FXSTB) | 1998 - 1999 |
| Harley Davidson | Night-Rod (VRSCD) | 2006 - 2007 |
| Harley Davidson | Night-Rod Special (VRSCDX) | 2012 - 2017 |
| Harley Davidson | Nightster 975 (RH975) | 2022 - 2023 |
| Harley Davidson | Nightster Special (RH975S) | 2023 |
| Harley Davidson | Road King (FLHR) | 1994 - 2023 |
| Harley Davidson | Road King Classic (FLHRC) | 1998 - 2019 |
| Harley Davidson | Road King Custom (FLHRSI) | 2005 - 2007 |
| Harley Davidson | Road King Special (FLHRXS) | 2017 - 2023 |
| Harley Davidson | Rocker (FXCW) | 2008 - 2009 |
| Harley Davidson | Rocker C (FXCWC) | 2008 - 2011 |
| Harley Davidson | Softail Bad Boy (FXSTB) | 1995 - 1998 |
| Harley Davidson | Softail Blackline (FXS) | 2011 - 2013 |
| Harley Davidson | Softail Custom (FXSTC) | 1986 - 2009 |
| Harley Davidson | Softail Deluxe (FLDE) | 2018 - 2020 |
| Harley Davidson | Softail Deluxe (FLSTN) | 2005 - 2017 |
| Harley Davidson | Softail Deuce (FXSTD) | 2000 - 2004 |
| Harley Davidson | Softail Fat Bob (FXFB) | 2018 - 2019 |
| Harley Davidson | Softail Fat Bob 114 (FXFBS) | 2018 - 2023 |
| Harley Davidson | Softail Low Rider (FXLR) | 2018 - 2020 |
| Harley Davidson | Softail Low Rider S (FXLRS) | 2020 - 2023 |
| Harley Davidson | Softail Low Rider ST (FXLRST) | 2022 - 2023 |
| Harley Davidson | Softail Slim (FLS) | 2012 - 2017 |
| Harley Davidson | Softail Slim (FLSL) | 2018 - 2022 |
| Harley Davidson | Softail Sport Glide (FLSB) | 2018 - 2023 |
| Harley Davidson | Softail Springer (FXSTS) | 1988 - 2004 |
| Harley Davidson | Softail Standard (FXST) | 1999 - 2006 |
| Harley Davidson | Softail Standard (FXST) | 2020 - 2023 |
| Harley Davidson | Softail Street Bob (FXBB) | 2018 - 2020 |
| Harley Davidson | Softail Street Bob 114 (FXBBS) | 2021 - 2023 |
| Harley Davidson | Sport Glide (FLSB) | 2018 - 2023 |
| Harley Davidson | Sportster 1200 (XLH1200) | 1988 - 1999 |
| Harley Davidson | Sportster 1200 CA Custom (XL1200CA) | 2013 - 2016 |
| Harley Davidson | Sportster 1200 CB Custom (XL1200CB) | 2013 - 2017 |
| Harley Davidson | Sportster 1200 Custom (XL1200C) | 1996 - 2020 |
| Harley Davidson | Sportster 1200 Iron (XL1200NS) | 2018 - 2020 |
| Harley Davidson | Sportster 1200 Low (XL1200L) | 2007 - 2009 |
| Harley Davidson | Sportster 1200 Nightster (XL1200N) | 2008 - 2012 |
| Harley Davidson | Sportster 1200 Roadster (XL1200R) | 2004 - 2008 |
| Harley Davidson | Sportster 1200 Sport (XLH1200S) | 1996 - 2003 |
| Harley Davidson | Sportster 1200 T Superlow (XL1200T) | 2014 - 2020 |
| Harley Davidson | Sportster 883 (XL883) | 1986 - 2010 |
| Harley Davidson | Sportster 883 Custom (XL883C) | 1998 - 2010 |
| Harley Davidson | Sportster 883 Hugger (XLH883) | 1988 - 2003 |
| Harley Davidson | Sportster 883 Iron (XL883N) | 2009 - 2020 |
| Harley Davidson | Sportster 883 Low (XL883L) | 2004 - 2010 |
| Harley Davidson | Sportster 883 R Roadster (XL883R) | 2002 - 2015 |
| Harley Davidson | Sportster 883 Superlow (XL883L) | 2011 - 2020 |
| Harley Davidson | Sportster Forty-Eight 48 (XL1200X) | 2010 - 2020 |
| Harley Davidson | Sportster Forty-Eight 48 Special (XL1200XS) | 2018 - 2020 |
| Harley Davidson | Sportster S 1250 (RH1250S) | 2021 - 2023 |
| Harley Davidson | Sportster Seventy-Two (XL1200V) | 2013 - 2016 |
| Harley Davidson | Springer Classic (FLSTSCI) | 2005 - 2007 |
| Harley Davidson | Street 500 (XG500) | 2015 - 2020 |
| Harley Davidson | Street 750 (XG750) | 2015 - 2020 |
| Harley Davidson | Street Rod 750 (XG750A) | 2017 - 2020 |
| Harley Davidson | Street-Rod (VRSCR) | 2005 - 2008 |
| Harley Davidson | V-Rod (VRSCA/W) | 2001 - 2010 |
| Harley Davidson | V-Rod Muscle (VRSCF) | 2009 - 2017 |
| Harley Davidson | XR 1200 (XR1200) | 2008 - 2010 |
| Harley Davidson | XR 1200 X (XR1200X) | 2010 - 2012 |
Downloads
Mounting instructions


Be the first to review this product