by 35% code: MOTEA35£74.74
30 day return policy
Very fast delivery
Delivery: 10.01.2024 - 16.01.2024
Sku: 972096-0
Motorbike Aluminium Side Case Bagtecs Namib 35Ltrtr Aluminium Case
Aluminium side panniers Namib 35Ltr
Lockable
Extra stable and robust
Dust and waterproof
Made of 1.5 mm thick aluminium
Without mounting kit and luggage carrier
Lashings for additional luggage
For everyday use, touring and extreme use
Volume: 35 litres
Size (LxWxH): 39.5 x 22.5 x 39 cm
Other products you might like

The aluminium side case "Namib" 35Ltr from Bagtecs
Anyone who goes on short or long tours with their motorcycle is always looking for the optimum luggage solution. This offers as much storage space as possible to safely store your own things, does not restrict the freedom of movement on the bike and does not disturb the appearance of the machine. Such a motorcycle suitcase must first be found. The manufacturer Bagtecs offers a particularly stable and generous luggage solution in its range of accessories with its aluminium motorcycle case.
With the aluminium case "Namib" by Bagtecs you have the perfect companion for everyday life, on your tours as well as for extreme use. With a capacity of 35 litres, it offers enough space to carry all your personal belongings. Made of 1.5 mm thick aluminium, the side case for the motorcycle is extremely stable and resistant. A circumferential seal in the lid as well as a sealing of the folds ensure that your luggage is stowed absolutely waterproof and dustproof. In addition, the side pannier for the motorcycle can be locked from the inside to protect against theft. If necessary, you can still remove your panniers without tools. With your delivery you will receive the aluminium side case set "Namib" and 2 keys.
For everyday life, tours and extreme use
Incl. 2 keys for locking
Extremely stable and resistant
Made of 1.5 mm thick aluminium
Theft protection by locking the inside
Water- and dustproof due to lid and rebate seal
Delivery without mounting kit and case carrier
Adapter for mounting on case carrier from GIVI, SW-Motech, Hepco-Becker, Zega etc. separately
Dimensions (LxWxH): 39,5 x 22,5 x 39 cm
Volume: 35 litres
The 35 litres of storage space of the aluminium side cases "Namib" from Bagtecs are not enough for your tour? No problem, because lashing eyes on the case lid allow you to attach additional luggage. So you can make the best possible use of the little space on your motorbike.
Please note: The delivery of the aluminium case does not include the case carrier and attachment kit. The attachment pictures are only an example. Adapter for mounting on case carriers from GIVI, SW-Motech, Hepco-Becker, Zega etc. available separately.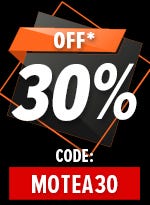 Fits on the following models:
| Make | Name | Year |
| --- | --- | --- |
| Access | AMS 4.30 SM | 1 |
| Access | AMS 4.30 SM | 1 |
| Access | AMS 4.30 SX | 1 |
| Access | AMS 430 / 4.30 EFI | 1 |
| Access | AMS 480 / 4.38 SM | 1 |
| Access | AMS 480 / 4.38 SX | 1 |
| Access | AMS Mini Sport 110 | 1 |
| Access | AMX 3.20 | 1 |
| Access | AMX 6.46 | 1 |
| Access | AMX 7.46 | 1 |
| Access | AMX 750 | 1 |
| Access | AMX 8.57 | 1 |
| Access | SHADE 200 | 1 |
| Access | SHADE Sport 650 | 1 |
| Access | SHADE Sport 850 | 1 |
| Access | SHADE Xtreme 650 | 1 |
| Access | SHADE Xtreme 850 | 1 |
| Access | Xtreme 300 Supermoto | 1 |
| Access | Xtreme 300 SX | 1 |
| Access | Xtreme 480 Enduro | 1 |
| Access | Xtreme 480 Supermoto | 1 |
| Access | Xtreme 480 SX | 1 |
| Adly | ATV 150 Crossover | 1 |
| Adly | ATV 150 Crossroad | 1 |
| Adly | ATV 150 Sport | 1 |
| Adly | ATV 150 Utility | 1 |
| Adly | ATV 220 Crossroad Sentinel | 1 |
| Adly | ATV 280 Canyon | 1 |
| Adly | ATV 280 Hurricane | 1 |
| Adly | ATV 300 Boost | 1 |
| Adly | ATV 300 Crossover | 1 |
| Adly | ATV 300 Crossroad | 1 |
| Adly | ATV 300 Crossroad Sentinel | 1 |
| Adly | ATV 300 Hurricane | 1 |
| Adly | ATV 300 Interceptor | 1 |
| Adly | ATV 300 Sport | 1 |
| Adly | ATV 300 Utility | 1 |
| Adly | ATV 320 Canyon | 1 |
| Adly | ATV 320 Hurricane | 1 |
| Adly | ATV 320 Supermoto | 1 |
| Adly | ATV 400 Hurricane | 1 |
| Adly | ATV 400 Supermoto | 1 |
| Adly | ATV 450 Hurricane | 1 |
| Adly | ATV 450 Supermoto | 1 |
| Adly | ATV 50 II Utility | 1 |
| Adly | ATV 50 RS XXL | 1 |
| Adly | ATV 50 V | 1 |
| Adly | ATV 500 Hurricane | 1 |
| Adly | ATV 500 Supermoto | 1 |
| Adly | ATV 600 Conquest | 1 |
| Adly | ATV 700 Conquest | 1 |
| Adly | ATV Hurricane 450 | 1 |
| Adly | ATV Hurricane 500 | 1 |
| Adly | ATV SupeRCross 50 XXL | 1 |
| Aeon | AX 600 | 1 |
| Aeon | Bistrada 3.5 | 1 |
| Aeon | Cobra 100 | 1 |
| Aeon | Cobra 125 | 1 |
| Aeon | Cobra 220 | 1 |
| Aeon | Cobra 300 S | 1 |
| Aeon | Cobra 320 | 1 |
| Aeon | Cobra 350 | 1 |
| Aeon | Cobra 400 | 1 |
| Aeon | Cobra 419 / 420 | 1 |
| Aeon | Cobra 50 | 1 |
| Aeon | Crossland 300 | 1 |
| Aeon | Crossland 350 | 1 |
| Aeon | Crossland 400 | 1 |
| Aeon | Crossland 600 | 1 |
| Aeon | Minikolt 50 | 1 |
| Aeon | Overland 125 | 1 |
| Aeon | Overland 180 | 1 |
| Aeon | Overland 200 | 1 |
| Aeon | Overland 600 | 1 |
| Aeon | Revo 100 | 1 |
| Aeon | Revo 50 | 1 |
| Aeon | Revo II 50 | 1 |
| Aeon | RS 125 | 1 |
| Aeon | RS 180 | 1 |
| Aeon | RSII 125 | 1 |
| Aeon | RSII 180 | 1 |
| Aeon | Utility 125 | 1 |
| Aeon | Utility 180 | 1 |
| AJP | PR5 Enduro Extreme 250 | 1 |
| AJP | PR7 | 2018 |
| Alrendo | Bravo TS | 2022 |
| Aprilia | Amico 50 GL | 1995 - 2001 |
| Aprilia | Amico 50 LX | 1995 - 1996 |
| Aprilia | Area 51 | 1998 - 2003 |
| Aprilia | Atlantic 125 | 2004 - 2012 |
| Aprilia | Atlantic 250 | 2004 - 2009 |
| Aprilia | Atlantic 300 | 2011 - 2013 |
| Aprilia | Atlantic 500 | 2002 - 2004 |
| Aprilia | Atlantic 500 Sprint | 2005 - 2010 |
| Aprilia | Caponord 1200 | 2013 - 2016 |
| Aprilia | Caponord 1200 Rally | 2015 - 2016 |
| Aprilia | Caponord ETV 1000 | 2001 - 2007 |
| Aprilia | Dorsoduro 1200 | 2011 - 2016 |
| Aprilia | Dorsoduro 750 | 2008 - 2016 |
| Aprilia | Dorsoduro 900 | 2017 - 2020 |
| Aprilia | Falco SL 1000 | 2000 - 2004 |
| Aprilia | Habana 125 | 1999 - 2002 |
| Aprilia | Habana 125 Custom | 1999 - 2002 |
| Aprilia | Habana 50 | 1999 - 2002 |
| Aprilia | Habana 50 Custom | 1999 - 2002 |
| Aprilia | Leonardo 125 | 1996 - 2005 |
| Aprilia | Leonardo 150 | 1997 - 2000 |
| Aprilia | Leonardo 250 | 1999 - 2001 |
| Aprilia | Leonardo 300 | 2005 |
| Aprilia | Mana 850 | 2008 - 2012 |
| Aprilia | Mana 850 GT | 2009 - 2016 |
| Aprilia | Mojito 125 | 2003 - 2004 |
| Aprilia | Mojito 125 Custom | 2004 - 2016 |
| Aprilia | Mojito 50 | 2003 - 2004 |
| Aprilia | Mojito 50 Custom | 2004 - 2011 |
| Aprilia | Moto 6 5 | 1995 - 2000 |
| Aprilia | MX 125 Supermoto | 2004 - 2007 |
| Aprilia | Pegaso 650 | 1992 - 2004 |
| Aprilia | Pegaso 650 Strada/Factory | 2005 - 2010 |
| Aprilia | Pegaso 650 Trail | 2006 - 2009 |
| Aprilia | Rally 50 | 1995 - 1998 |
| Aprilia | RST 1000 Futura | 2001 - 2004 |
| Aprilia | RX 125 | 2015 |
| Aprilia | RX 125 | 2018 - 2023 |
| Aprilia | RX 50 | 1 |
| Aprilia | Scarabeo 100 | 2003 - 2012 |
| Aprilia | Scarabeo 125 | 1999 - 2012 |
| Aprilia | Scarabeo 200 | 2007 - 2011 |
| Aprilia | Scarabeo 250 | 2004 - 2011 |
| Aprilia | Scarabeo 300 | 2009 - 2012 |
| Aprilia | Scarabeo 400 | 2006 - 2011 |
| Aprilia | Scarabeo 50 | 1994 - 2014 |
| Aprilia | Scarabeo 500 | 2003 - 2012 |
| Aprilia | Shiver 750 | 2007 - 2016 |
| Aprilia | Shiver 750 GT | 2009 - 2014 |
| Aprilia | Shiver 900 | 2017 - 2020 |
| Aprilia | Sportcity 125 | 2004 - 2008 |
| Aprilia | Sportcity 200 | 2006 - 2008 |
| Aprilia | Sportcity 250 ie | 2006 - 2008 |
| Aprilia | Sportcity Cube 125 | 2009 - 2013 |
| Aprilia | Sportcity Cube 200 | 2009 - 2011 |
| Aprilia | Sportcity Cube 300 | 2009 - 2013 |
| Aprilia | Sportcity ONE 125 | 2009 - 2013 |
| Aprilia | Sportcity ONE 50 | 2009 - 2013 |
| Aprilia | SR 125 | 1999 - 2002 |
| Aprilia | SR 125 GT | 2022 - 2023 |
| Aprilia | SR 125 GT Sport | 2022 - 2023 |
| Aprilia | SR 150 | 1999 - 2000 |
| Aprilia | SR 200 GT | 2023 |
| Aprilia | SR 200 GT Sport | 2023 |
| Aprilia | SR 50 R | 2005 - 2018 |
| Aprilia | SR 50 R Factory | 2005 - 2015 |
| Aprilia | SR 50/ Ditech/ Street | 1995 - 2016 |
| Aprilia | SR 50/ Ditech/ Street | 2018 |
| Aprilia | SR Max 125 | 2012 - 2016 |
| Aprilia | SR Max 125 | 2018 |
| Aprilia | SR Max 300 | 2012 - 2016 |
| Aprilia | SR Motard 125 | 2015 - 2017 |
| Aprilia | SR Motard 50 | 2012 - 2018 |
| Aprilia | SRV 850 | 2012 - 2016 |
| Aprilia | SX 125 | 2008 - 2013 |
| Aprilia | SX 125 | 2018 - 2023 |
| Aprilia | SX 50 | 1 |
| Aprilia | SXV 4-5 | 1 |
| Aprilia | SXV 450 | 1 |
| Aprilia | SXV 5-5 | 1 |
| Aprilia | SXV 550 | 1 |
| Aprilia | Tuareg 660 | 2022 - 2023 |
| Aprilia | Tuono 1000/ R | 2002 - 2011 |
| Aprilia | Tuono 125 | 2003 - 2005 |
| Aprilia | Tuono 125 | 2017 - 2023 |
| Aprilia | Tuono 660 | 2020 - 2023 |
| Aprilia | Tuono 660 Factory | 2022 - 2023 |
| Aprilia | Tuono V4 1100 | 2021 - 2023 |
| Aprilia | Tuono V4 1100 Factory | 2015 - 2023 |
| Aprilia | Tuono V4 1100 RR | 2015 - 2021 |
| Aprilia | Tuono V4 Factory | 2021 |
| Aprilia | Tuono V4 R | 2011 - 2014 |
| Arctic | Cat 1000 | 1 |
| Arctic | Cat ATV 250 Utility | 1 |
| Arctic | Cat ATV 350 | 1 |
| Arctic | Cat ATV 400 | 1 |
| Arctic | Cat ATV 425 | 1 |
| Arctic | Cat ATV 500 | 1 |
| Arctic | Cat ATV 550 | 1 |
| Arctic | Cat ATV 650 | 1 |
| Arctic | Cat ATV 700 | 1 |
| Arctic | Cat DVX 250 | 1 |
| Arctic | Cat DVX 300 | 1 |
| Arctic | Cat DVX 400 | 1 |
| Arctic | Cat DVX 400 | 1 |
| Arctic | Cat DVX 400 | 1 |
| Arctic | Cat XC 450 | 1 |
| Asiawing | 250 Enduro | 1 |
| Asiawing | 450 Enduro | 1 |
| Asiawing | 450 Supermoto | 1 |
| Barossa | Cheetah 250 | 1 |
| Beeline | Bestia 3.3 | 1 |
| Beeline | Bestia 300 | 1 |
| Beeline | Bestia 5.5 | 1 |
| Beeline | Bestia 500 | 1 |
| Benelli | 402 S | 2018 |
| Benelli | 502C | 2020 - 2023 |
| Benelli | 752 S | 2018 - 2023 |
| Benelli | BN 125 | 2018 - 2022 |
| Benelli | BN 251 | 2015 - 2021 |
| Benelli | BN 302 | 2014 - 2017 |
| Benelli | BN 302 R | 2017 - 2021 |
| Benelli | BN 302 S | 2018 - 2021 |
| Benelli | BN 600 | 2013 - 2017 |
| Benelli | BN 600 | 2019 - 2020 |
| Benelli | BN 600 GT | 2014 - 2017 |
| Benelli | Century Racer 1130 | 2011 - 2012 |
| Benelli | Century Racer 899 | 2011 - 2012 |
| Benelli | Imperiale 400 | 2018 - 2023 |
| Benelli | Leoncino 125 | 2022 |
| Benelli | Leoncino 250 | 2018 - 2022 |
| Benelli | Leoncino 500 | 2016 - 2023 |
| Benelli | Leoncino 500 Trail | 2017 - 2023 |
| Benelli | Leoncino 800 | 2020 - 2023 |
| Benelli | Leoncino 800 Trail | 2020 - 2023 |
| Benelli | TnT 1130 | 2004 - 2010 |
| Benelli | TnT 1130 | 2013 - 2015 |
| Benelli | TnT 1130 Cafe Racer | 2004 - 2012 |
| Benelli | TNT 125 | 2017 - 2022 |
| Benelli | TnT 899 | 2008 - 2016 |
| Benelli | TnT 899 Cafe Racer | 2012 |
| Benelli | TnT R | 2013 - 2016 |
| Benelli | TnT R 160 | 2011 - 2016 |
| Benelli | TreK 1130 | 2007 - 2016 |
| Benelli | TreK 1130 Amazonas | 2008 - 2016 |
| Benelli | TreK 899 | 2009 - 2012 |
| Benelli | TRK 251 | 2021 - 2022 |
| Benelli | TRK 502 | 2016 - 2023 |
| Benelli | TRK 502 X | 2019 - 2023 |
| Benelli | TRK 702 | 2023 |
| Benelli | TRK 800 | 2022 - 2023 |
| Beta | Alp 125 | 1 |
| Beta | Alp 200 | 1 |
| Beta | Alp 350 | 1 |
| Beta | Alp 4.0 350 | 1 |
| Beta | Alp M4 | 1 |
| Beta | RR 125 Motard | 1 |
| Beta | Urban 125/ 200 | 1 |
| Bimota | DB10 Bimotard | 2012 |
| Bimota | DB6 R/ RE Delirio | 2008 - 2012 |
| Bimota | DB6/ E Delirio | 2008 - 2012 |
| Bimota | DB9 Brivido | 2012 |
| Bimota | Tesi 3D | 2007 - 2016 |
| BMW | C 400 GT | 2019 - 2023 |
| BMW | C 400 X | 2018 - 2023 |
| BMW | C 600 Sport | 2012 - 2015 |
| BMW | C 650 GT | 2012 - 2020 |
| BMW | C 650 Sport | 2016 - 2020 |
| BMW | C Evolution | 2015 - 2020 |
| BMW | CE 04 | 2022 |
| BMW | F 650 | 1993 - 2000 |
| BMW | F 650 CS Scarver | 2002 - 2005 |
| BMW | F 650 GS | 2000 - 2012 |
| BMW | F 650 GS Dakar | 2000 - 2007 |
| BMW | F 650 ST | 1997 - 2000 |
| BMW | F 700 GS | 2013 - 2017 |
| BMW | F 750 GS | 2018 - 2023 |
| BMW | F 800 GS | 2008 - 2017 |
| BMW | F 800 GS Adventure | 2013 - 2018 |
| BMW | F 800 GT | 2013 - 2020 |
| BMW | F 800 R | 2009 - 2019 |
| BMW | F 800 S | 2006 - 2010 |
| BMW | F 800 ST | 2006 - 2012 |
| BMW | F 850 GS | 2018 - 2023 |
| BMW | F 850 GS Adventure | 2019 - 2023 |
| BMW | F 900 R | 2020 - 2023 |
| BMW | F 900 XR | 2020 - 2023 |
| BMW | G 310 GS | 2017 - 2023 |
| BMW | G 310 R | 2016 - 2023 |
| BMW | G 450 X | 2008 - 2011 |
| BMW | G 650 GS | 2011 - 2016 |
| BMW | G 650 GS Sertao | 2012 - 2014 |
| BMW | G 650 Xchallenge | 2007 - 2010 |
| BMW | G 650 Xcountry | 2007 - 2010 |
| BMW | G 650 Xmoto | 2007 - 2010 |
| BMW | HP2 Enduro | 2005 - 2008 |
| BMW | HP2 Megamoto | 2007 - 2010 |
| BMW | HP2 Sport | 2008 - 2011 |
| BMW | HP4 | 2013 - 2014 |
| BMW | K 100 | 1983 - 1990 |
| BMW | K 100 LT | 1987 - 1991 |
| BMW | K 100 RS | 1983 - 1991 |
| BMW | K 100 RT | 1983 - 1994 |
| BMW | K 1100 LT | 1991 - 1999 |
| BMW | K 1100 RS | 1992 - 1996 |
| BMW | K 1200 GT | 2003 - 2008 |
| BMW | K 1200 LT | 1999 - 2009 |
| BMW | K 1200 R | 2005 - 2008 |
| BMW | K 1200 R Sport | 2007 - 2008 |
| BMW | K 1200 RS | 1997 - 2005 |
| BMW | K 1200 S | 2004 - 2008 |
| BMW | K 1300 GT | 2009 - 2012 |
| BMW | K 1300 R | 2009 - 2016 |
| BMW | K 1300 S | 2009 - 2016 |
| BMW | K 1600 B | 2017 - 2023 |
| BMW | K 1600 Grand America | 2018 - 2023 |
| BMW | K 1600 GT | 2011 - 2023 |
| BMW | K 1600 GTL | 2011 - 2023 |
| BMW | K 75 C | 1985 - 1990 |
| BMW | K 75 RT | 1989 - 1996 |
| BMW | K 75 S | 1986 - 1996 |
| BMW | K1 | 1989 - 1993 |
| BMW | M 1000 R | 2023 |
| BMW | R 100 GS | 1987 - 1996 |
| BMW | R 100 GS PD | 1989 - 1996 |
| BMW | R 100 R | 1991 - 1996 |
| BMW | R 100 RS | 1986 - 1992 |
| BMW | R 100 RT | 1978 - 1996 |
| BMW | R 1100 GS | 1994 - 1999 |
| BMW | R 1100 R | 1994 - 2000 |
| BMW | R 1100 RS | 1993 - 2001 |
| BMW | R 1100 RT | 1996 - 2001 |
| BMW | R 1100 S | 1998 - 2005 |
| BMW | R 1150 GS | 2000 - 2004 |
| BMW | R 1150 GS Adventure | 2002 - 2005 |
| BMW | R 1150 R | 2001 - 2006 |
| BMW | R 1150 R Rockster | 2003 - 2005 |
| BMW | R 1150 RS | 2001 - 2005 |
| BMW | R 1150 RT | 2001 - 2005 |
| BMW | R 1200 C | 1997 - 2005 |
| BMW | R 1200 C Montauk | 2003 - 2005 |
| BMW | R 1200 CL | 2002 - 2005 |
| BMW | R 1200 GS | 2004 - 2018 |
| BMW | R 1200 GS Adventure | 2006 - 2018 |
| BMW | R 1200 GS Exclusive | 2017 - 2018 |
| BMW | R 1200 GS Rallye | 2017 - 2018 |
| BMW | R 1200 R | 2006 - 2018 |
| BMW | R 1200 R Classic | 2011 - 2012 |
| BMW | R 1200 RS | 2015 - 2018 |
| BMW | R 1200 RT | 2005 - 2018 |
| BMW | R 1200 S | 2006 - 2008 |
| BMW | R 1200 ST | 2005 - 2008 |
| BMW | R 1250 GS | 2019 - 2023 |
| BMW | R 1250 GS Adventure | 2019 - 2023 |
| BMW | R 1250 R | 2019 - 2023 |
| BMW | R 1250 RS | 2019 - 2023 |
| BMW | R 1250 RT | 2019 - 2023 |
| BMW | R 45 | 1978 - 1985 |
| BMW | R 65 | 1978 - 1993 |
| BMW | R 65 G/S | 1987 - 1992 |
| BMW | R 80 G/S | 1980 - 1988 |
| BMW | R 80 GS | 1987 - 1996 |
| BMW | R 80 R | 1991 - 1995 |
| BMW | R 80 RT | 1984 - 1995 |
| BMW | R 850 C | 1998 |
| BMW | R 850 GS | 1998 - 2001 |
| BMW | R 850 R | 1994 - 2007 |
| BMW | R NineT | 2014 - 2023 |
| BMW | R NineT Pure | 2017 - 2023 |
| BMW | R NineT Racer | 2017 - 2020 |
| BMW | R NineT Scrambler | 2016 - 2023 |
| BMW | R NineT Urban G/S | 2017 - 2023 |
| BMW | S 1000 R | 2014 - 2023 |
| BMW | S 1000 XR | 2015 - 2023 |
| Brixton | Cromwell 1200 | 2022 - 2023 |
| Brixton | Cromwell 125 | 2022 - 2023 |
| Brixton | Cromwell 250 | 2022 - 2023 |
| Brixton | Crossfire 125 | 2022 - 2023 |
| Brixton | Crossfire 125 XS | 2022 - 2023 |
| Brixton | Crossfire 500 /X /XC | 2022 - 2023 |
| Brixton | Felsberg 125 / XC | 2022 - 2023 |
| Brixton | Felsberg 250 | 2022 - 2023 |
| Brixton | Rayburn 125 | 2022 - 2023 |
| Brixton | Sunray 125 | 2022 - 2023 |
| BSA | Gold Star | 2023 |
| Buell | 1125 CR | 2009 - 2010 |
| Buell | 1125 R | 2008 - 2010 |
| Buell | M2 Cyclone | 1997 - 2002 |
| Buell | S1 Lightning | 1996 - 1998 |
| Buell | S3 Thunderbolt | 1997 - 1999 |
| Buell | X1 Lightning | 1999 - 2002 |
| Buell | XB12 R Firebolt | 2003 - 2007 |
| Buell | XB12 S Lightning | 2003 - 2010 |
| Buell | XB12 Scg Lightning Low | 2006 - 2010 |
| Buell | XB12 Ss Lightning Long | 2006 - 2010 |
| Buell | XB12 STT Lightning Super TT | 2007 - 2008 |
| Buell | XB12 SX City X | 2010 |
| Buell | XB12 X Ulysses | 2005 - 2010 |
| Buell | XB12 XT Ulysses | 2008 - 2010 |
| Buell | XB9 R Firebolt | 2002 - 2004 |
| Buell | XB9 S Lightning | 2002 - 2004 |
| Buell | XB9 Scg Lightning Low | 2005 - 2010 |
| Buell | XB9 SX Lightning CityX | 2005 - 2010 |
| Cagiva | Canyon 500 | 1998 - 2005 |
| Cagiva | Canyon 600 | 1996 - 1997 |
| Cagiva | Elefant 750 | 1994 - 1997 |
| Cagiva | Elefant 900 AC | 1992 - 1997 |
| Cagiva | Gran Canyon 900 | 1998 - 2000 |
| Cagiva | Navigator 1000 | 2000 - 2005 |
| Cagiva | Planet 125 | 1998 - 2002 |
| Cagiva | Raptor 1000 | 2000 - 2005 |
| Cagiva | Raptor 125 | 2003 - 2012 |
| Cagiva | Raptor 650 | 2000 - 2007 |
| Can-AM | Outlander 1000 | 1 |
| Can-AM | Outlander 500 | 1 |
| Can-AM | Outlander 570 | 1 |
| Can-AM | Outlander 650R | 1 |
| Can-AM | Outlander 800 | 1 |
| Can-AM | Outlander 850 | 1 |
| Can-AM | Renegade 1000 | 1 |
| Can-AM | Renegade 500 | 1 |
| Can-AM | Renegade 570 | 1 |
| Can-AM | Renegade 650 | 1 |
| Can-AM | Renegade 800 | 1 |
| Can-AM | Renegade 850 | 1 |
| CFMOTO | 400 NK | 2017 |
| CFMOTO | 400 NK | 2021 - 2022 |
| CFMOTO | 450 SR | 2023 |
| CFMOTO | 650 GT | 2021 - 2023 |
| CFMOTO | 650 MT | 2022 - 2023 |
| CFMOTO | 650 NK | 2015 - 2017 |
| CFMOTO | 650 NK | 2021 - 2023 |
| CFMOTO | 650 TK | 2015 - 2017 |
| CFMOTO | 700 CL-X Adventure | 2023 |
| CFMOTO | 700 CL-X Heritage | 2022 - 2023 |
| CFMOTO | 800 C22 | 2023 |
| CFMOTO | 800 MT Sport | 2023 |
| CFMOTO | 800 MT Touring | 2022 - 2023 |
| CFMOTO | CF 500 Atlas | 1 |
| CFMOTO | CF 500 XL One | 1 |
| CFMOTO | CForce 1000 | 1 |
| CFMOTO | CForce 450 | 1 |
| CFMOTO | CForce 500 | 1 |
| CFMOTO | CForce 520 | 1 |
| CFMOTO | CForce 550 | 1 |
| CFMOTO | CForce 600 | 1 |
| CFMOTO | CForce 625 | 1 |
| CFMOTO | CForce 800 | 1 |
| CFMOTO | CForce 820 | 1 |
| CFMOTO | CForce 850 | 1 |
| CFMOTO | Papio 125 | 2017 |
| CFMOTO | Terralander 500 | 1 |
| CFMOTO | Terralander 625 | 1 |
| CFMOTO | Terralander 800 | 1 |
| CPI | Crab 100 | 1 |
| CPI | Crab 50 | 1 |
| CPI | XS 250 | 1 |
| CPI | XS 50 | 1 |
| CPI | XT 50 | 1 |
| CYR | Route 351 | 1 |
| CYR | Route 451 | 1 |
| Daelim | Besbi 125 | 2008 - 2015 |
| Daelim | Cordi 50 | 2005 - 2008 |
| Daelim | Delfino 125 | 2009 - 2013 |
| Daelim | ET 250 | 1 |
| Daelim | ET 300 | 1 |
| Daelim | Otello NS 125 | 1999 - 2007 |
| Daelim | Otello S1 125 FI | 2008 - 2020 |
| Daelim | QL 125 Steezer | 2016 - 2018 |
| Daelim | Roadwin 125 R FI | 2008 - 2013 |
| Daelim | Roadwin 125/ FI | 2004 - 2016 |
| Daelim | Roadwin 250 | 2014 - 2015 |
| Daelim | S 300 Fi | 2011 - 2017 |
| Daelim | S-Five 50 | 2003 - 2011 |
| Daelim | S2 125 Freewing | 2005 - 2011 |
| Daelim | S3 125 | 2011 - 2018 |
| Daelim | XQ1 | 2019 - 2022 |
| Daelim | XQ2 | 2019 - 2022 |
| Daelim | YC 125 Aroma | 2016 |
| Derbi | Atlantis/ Bullet 50 | 1999 - 2012 |
| Derbi | Boulevard 125 | 2003 - 2011 |
| Derbi | Boulevard 50 | 2003 - 2017 |
| Derbi | GP1 125 | 2006 - 2011 |
| Derbi | GP1 250 | 2006 - 2011 |
| Derbi | GP1 50 | 2005 - 2011 |
| Derbi | GPR 125 Nude | 2004 - 2008 |
| Derbi | GPR 125 Racing | 2004 - 2013 |
| Derbi | Mulhacen 125 | 2007 - 2011 |
| Derbi | Mulhacen 659 | 2007 - 2011 |
| Derbi | Predator 125 | 1999 - 2002 |
| Derbi | Predator 50 | 1999 - 2002 |
| Derbi | Senda 125 Terra | 2007 - 2012 |
| Dinli | 300 R | 1 |
| Dinli | 450 R | 1 |
| Dinli | Centhor 565 | 1 |
| Dinli | Centhor 700 | 1 |
| Dinli | Centhor 800 | 1 |
| Dinli | Cobia 50 | 1 |
| Dinli | DL 601 | 1 |
| Dinli | DL 603 | 1 |
| Dinli | EVO 565 | 1 |
| Dinli | EVO 800 | 1 |
| Dinli | Special 300 | 1 |
| Dinli | Special 450 | 1 |
| Dinli | Special 50 | 1 |
| Dinli | XL 50 | 1 |
| Ducati | DesertX | 2022 - 2023 |
| Ducati | Diavel | 2011 - 2018 |
| Ducati | Diavel 1260 | 2019 - 2021 |
| Ducati | Diavel 1260 S | 2019 - 2022 |
| Ducati | Diavel V4 | 2023 |
| Ducati | GT 1000 | 2006 - 2010 |
| Ducati | Hypermotard 1100/ Evo | 2007 - 2012 |
| Ducati | Hypermotard 796 | 2010 - 2012 |
| Ducati | Hypermotard 821 | 2013 - 2015 |
| Ducati | Hypermotard 939 | 2016 - 2018 |
| Ducati | Hypermotard 939 SP | 2016 - 2018 |
| Ducati | Hypermotard 950 | 2019 - 2023 |
| Ducati | Hypermotard 950 SP | 2019 - 2023 |
| Ducati | Hyperstrada | 2013 - 2015 |
| Ducati | Hyperstrada 939 | 2016 |
| Ducati | Monster (937/950) | 2021 - 2023 |
| Ducati | Monster 1000 | 2003 - 2005 |
| Ducati | Monster 1100 | 2009 - 2010 |
| Ducati | Monster 1100 Evo | 2011 - 2013 |
| Ducati | Monster 1200 R | 2016 - 2019 |
| Ducati | Monster 1200/ S | 2014 - 2020 |
| Ducati | Monster 600 | 1994 - 2001 |
| Ducati | Monster 620 | 2002 - 2006 |
| Ducati | Monster 695 | 2006 - 2007 |
| Ducati | Monster 696 | 2008 - 2014 |
| Ducati | Monster 750 | 1995 - 2002 |
| Ducati | Monster 796 | 2010 - 2014 |
| Ducati | Monster 797 | 2017 - 2020 |
| Ducati | Monster 800 | 2003 - 2004 |
| Ducati | Monster 821 | 2014 - 2020 |
| Ducati | Monster 900 | 1993 - 2002 |
| Ducati | Monster S2R 1000 | 2006 - 2008 |
| Ducati | Monster S2R 800 | 2005 - 2007 |
| Ducati | Monster S4 | 2000 - 2004 |
| Ducati | Monster S4R | 2003 - 2008 |
| Ducati | Monster S4RS | 2006 - 2008 |
| Ducati | Monster SP | 2023 |
| Ducati | Multistrada 1000 | 2003 - 2006 |
| Ducati | Multistrada 1100 | 2007 - 2009 |
| Ducati | Multistrada 1200 Enduro | 2016 - 2018 |
| Ducati | Multistrada 1200/ S | 2010 - 2017 |
| Ducati | Multistrada 1260 | 2018 - 2020 |
| Ducati | Multistrada 1260 Enduro | 2019 - 2021 |
| Ducati | Multistrada 1260 Pikes Peak | 2018 - 2020 |
| Ducati | Multistrada 1260 S | 2018 - 2020 |
| Ducati | Multistrada 1260 S D-Air | 2018 - 2020 |
| Ducati | Multistrada 620 | 2005 - 2006 |
| Ducati | Multistrada 950 | 2017 - 2021 |
| Ducati | Multistrada 950 S | 2019 - 2021 |
| Ducati | Multistrada V2 / S | 2022 - 2023 |
| Ducati | Multistrada V4 / S | 2021 - 2023 |
| Ducati | Multistrada V4 Pikes Peak | 2022 - 2023 |
| Ducati | Multistrada V4 Rally | 2023 |
| Ducati | Multistrada V4 S Sport | 2021 - 2022 |
| Ducati | Scrambler | 2015 - 2017 |
| Ducati | Scrambler 1100 | 2018 - 2020 |
| Ducati | Scrambler 1100 Pro / Dark | 2020 - 2023 |
| Ducati | Scrambler 1100 Special | 2018 - 2020 |
| Ducati | Scrambler 1100 Sport | 2018 - 2020 |
| Ducati | Scrambler 1100 Sport Pro | 2020 - 2023 |
| Ducati | Scrambler 1100 Tribute Pro | 2022 - 2023 |
| Ducati | Scrambler Café Racer | 2017 - 2020 |
| Ducati | Scrambler Classic | 2015 - 2018 |
| Ducati | Scrambler Desert Sled | 2017 - 2022 |
| Ducati | Scrambler Flat Track Pro | 2016 |
| Ducati | Scrambler Full Throttle | 2015 - 2020 |
| Ducati | Scrambler Full Throttle | 2023 |
| Ducati | Scrambler Icon | 2015 - 2023 |
| Ducati | Scrambler Mach 2.0 | 2018 |
| Ducati | Scrambler Night Shift | 2021 - 2023 |
| Ducati | Scrambler Sixty2 | 2016 - 2020 |
| Ducati | Scrambler Street Classic | 2018 |
| Ducati | Scrambler Urban Enduro | 2015 - 2016 |
| Ducati | Scrambler Urban Motard | 2022 |
| Ducati | Sport 1000/ S | 2006 - 2010 |
| Ducati | Sport 620 | 2003 - 2004 |
| Ducati | ST2 | 1997 - 2003 |
| Ducati | ST3 | 2004 - 2007 |
| Ducati | ST4 | 1998 - 2003 |
| Ducati | ST4S | 2001 - 2005 |
| Ducati | Streetfighter 848 | 2011 - 2015 |
| Ducati | Streetfighter V2 | 2022 |
| Ducati | Streetfighter V2 | 2022 - 2023 |
| Ducati | Streetfighter V4 | 2020 - 2023 |
| Ducati | Streetfighter V4 S | 2020 - 2023 |
| Ducati | Streetfighter/ S | 2009 - 2013 |
| Ducati | Supersport 1000 SS/DS | 2003 - 2007 |
| Ducati | Supersport 600 SS | 1994 - 1998 |
| Ducati | Supersport 750 SS | 1991 - 2002 |
| Ducati | Supersport 800 SS | 2003 - 2004 |
| Ducati | Supersport 900 SS | 1991 - 2002 |
| Ducati | Supersport 950 / S | 2021 - 2023 |
| Ducati | Supersport/ S | 2017 - 2021 |
| Ducati | Xdiavel/ S | 2016 - 2023 |
| EBR | 1190 RX | 2015 |
| EBR | 1190 SX | 2015 |
| Explorer | Argon 330 S | 1 |
| Explorer | Argon 700 | 1 |
| Explorer | Argon 750 | 1 |
| Explorer | Atlas 500 | 1 |
| Explorer | Bullet 50 | 1 |
| Explorer | Defender EVO | 1 |
| Explorer | Discovery 200 | 1 |
| Explorer | Everest 500 XL | 1 |
| Explorer | Grison 625 DELUXE | 1 |
| Explorer | Patriot 430 | 1 |
| Explorer | Protector 50 | 1 |
| Explorer | Stinger 250 | 1 |
| Explorer | Taurus 300 | 1 |
| Explorer | Titan 300 | 1 |
| Explorer | Tomahawk 170 | 1 |
| Explorer | Tomahawk 200 | 1 |
| Explorer | Tomahawk 250 | 1 |
| Explorer | Trasher 320 Supermoto | 1 |
| Explorer | Trasher 520 Supermoto | 1 |
| Explorer | Trasher 520 Supersport | 1 |
| Explorer | Urano 750 | 1 |
| Explorer | Urano DLS 700 | 1 |
| Fantic | Caballero 700 | 2023 |
| Fantic | Caballero Explorer 500 | 2022 - 2023 |
| Fantic | Caballero Flat Track 125 | 2021 - 2023 |
| Fantic | Caballero Flat Track 500 | 2021 - 2023 |
| Fantic | Caballero Rally 500 | 2022 - 2023 |
| Fantic | Caballero Scrambler 125 | 2021 - 2023 |
| Fantic | Caballero Scrambler 500 | 2018 - 2023 |
| Gas Gas | ES 700 | 2023 |
| Gas Gas | Pampera 125 | 1 |
| Gas Gas | Pampera 250/ 280 | 1 |
| Gas Gas | Pampera 400 | 1 |
| Gas Gas | SM 700 | 2023 |
| Gilera | DNA 125 | 2001 - 2005 |
| Gilera | DNA 180 | 2001 - 2005 |
| Gilera | DNA 50 | 2001 - 2005 |
| Gilera | GP 800 | 2007 - 2012 |
| Gilera | Nexus 125 | 2007 - 2011 |
| Gilera | Nexus 250 | 2006 - 2008 |
| Gilera | Nexus 300 | 2009 - 2011 |
| Gilera | Nexus 500 | 2003 - 2011 |
| Gilera | Runner 125 | 1998 - 2016 |
| Gilera | Runner 200 | 2001 - 2012 |
| Gilera | Runner 50 | 1997 - 2017 |
| Gilera | Stalker 50 | 1997 - 2007 |
| GOES | 220 | 1 |
| GOES | 360 Max | 1 |
| GOES | 450R SM | 1 |
| GOES | 50s | 1 |
| GOES | 650i HO | 1 |
| GOES | G 300s (Access) | 1 |
| GOES | G 300s (Aeon) | 1 |
| GOES | G 350s | 1 |
| GOES | G 400s (Access) | 1 |
| GOES | G 400s (Aeon) | 1 |
| GOES | G 725i s | 1 |
| Herkules | Cectek Estoc 500 | 1 |
| Herkules | Cectek Kingcobra 500 | 1 |
| Herkules | Cectek Quadrift / Gladiator 500 | 1 |
| Herkules | Cectek Quadrift / Gladiator 500 | 1 |
| Herkules | Cectek Quadrift 500 | 1 |
| Honda | @ 125/150 | 2000 - 2003 |
| Honda | ADV 350 | 2022 - 2023 |
| Honda | Africa Twin 1100 | 2020 - 2023 |
| Honda | Africa Twin 1100 Adventure Sports | 2020 - 2023 |
| Honda | Africa Twin Adventure Sports | 2018 - 2019 |
| Honda | Africa Twin CRF 1000 L | 2016 - 2019 |
| Honda | Africa Twin XRV 650 | 1988 - 1989 |
| Honda | Africa Twin XRV 750 | 1990 - 2003 |
| Honda | CB 1000 | 1993 - 1997 |
| Honda | CB 1000 R | 2008 - 2016 |
| Honda | CB 1000 R | 2018 - 2023 |
| Honda | CB 1100 | 2013 - 2014 |
| Honda | CB 1100 EX | 2014 - 2020 |
| Honda | CB 1100 RS | 2017 - 2020 |
| Honda | CB 125 F | 2015 - 2022 |
| Honda | CB 125 R | 2018 - 2022 |
| Honda | CB 1300 | 2003 - 2009 |
| Honda | CB 1300 S | 2005 - 2013 |
| Honda | CB 250 Two-Fifty | 1992 - 2005 |
| Honda | CB 300 F | 2015 - 2016 |
| Honda | CB 300 R | 2018 - 2021 |
| Honda | CB 500 | 1994 - 2003 |
| Honda | CB 500 F | 2013 - 2023 |
| Honda | CB 500 S | 1998 - 2003 |
| Honda | CB 500 X | 2013 - 2023 |
| Honda | CB 650 F | 2014 - 2018 |
| Honda | CB 650 R | 2019 - 2023 |
| Honda | CB 750 Seven Fifty | 1992 - 2003 |
| Honda | CB-1 | 1989 - 1991 |
| Honda | CBF 1000 | 2006 - 2009 |
| Honda | CBF 1000/ F | 2010 - 2016 |
| Honda | CBF 125 | 2009 - 2014 |
| Honda | CBF 250 | 2003 - 2010 |
| Honda | CBF 500 | 2004 - 2007 |
| Honda | CBF 600 | 2004 - 2012 |
| Honda | CBF 600 S | 2004 - 2013 |
| Honda | CBR 1000 F | 1987 - 2000 |
| Honda | CBR 1100 XX | 1997 - 2007 |
| Honda | CBR 125 R | 2004 - 2016 |
| Honda | CBR 250 R | 2011 - 2014 |
| Honda | CBR 300 R | 2014 - 2016 |
| Honda | CBR 500 R | 2013 - 2023 |
| Honda | CBR 600 F | 1986 - 2007 |
| Honda | CBR 600 F | 2011 - 2013 |
| Honda | CBR 600 F Sport | 2001 - 2002 |
| Honda | CBR 650 F | 2014 - 2018 |
| Honda | CBR 650 R | 2019 - 2023 |
| Honda | CG 125 | 1998 - 2001 |
| Honda | City Fly 125 | 1998 - 2001 |
| Honda | CL500 Scrambler | 2023 |
| Honda | CN 250 Helix | 1990 - 1996 |
| Honda | CRF 250 L | 2013 - 2021 |
| Honda | CRF 250 R-RX | 1 |
| Honda | CRF 250 Rally | 2017 - 2021 |
| Honda | CRF 300 L | 2022 - 2023 |
| Honda | CRF 300 Rally | 2022 - 2023 |
| Honda | CRF 400 RX | 1 |
| Honda | CRF 450 R-RX | 1 |
| Honda | CRF 450L | 2019 - 2021 |
| Honda | CRM 450 R | 1 |
| Honda | Crossrunner | 2011 - 2020 |
| Honda | Crosstourer | 2012 - 2020 |
| Honda | CTX 1300 | 2014 - 2016 |
| Honda | CTX 700 | 2014 - 2016 |
| Honda | CTX 700 N | 2014 - 2016 |
| Honda | Deauville NT 650 V | 1998 - 2005 |
| Honda | Deauville NT 700 V | 2006 - 2016 |
| Honda | DN-01 | 2008 - 2011 |
| Honda | Dylan 125 | 2002 - 2006 |
| Honda | FMX 650 | 2005 - 2006 |
| Honda | Foresight 250 | 1997 - 2008 |
| Honda | Forza 125 | 2015 - 2022 |
| Honda | Forza 250 | 2005 - 2011 |
| Honda | Forza 300 | 2013 - 2020 |
| Honda | Forza 350 | 2021 - 2023 |
| Honda | Forza 750 | 2021 - 2023 |
| Honda | Fourtrax Foreman | 1 |
| Honda | Fourtrax Rancher | 1 |
| Honda | Fourtrax Recon | 1 |
| Honda | Fourtrax Rincon | 1 |
| Honda | Gold Wing 1500 | 1988 - 2000 |
| Honda | Gold Wing 1800 | 2001 - 2016 |
| Honda | Gold Wing 1800 | 2018 - 2023 |
| Honda | Gold Wing F6B | 2013 - 2016 |
| Honda | Hornet 600 | 1998 - 2013 |
| Honda | Hornet 600 S | 2000 - 2003 |
| Honda | Hornet 750 | 2023 |
| Honda | Hornet 900 | 2002 - 2005 |
| Honda | Innova 125 | 2005 - 2011 |
| Honda | Integra | 2012 - 2020 |
| Honda | Jazz 250 | 2001 - 2004 |
| Honda | Lead 100 | 2003 - 2007 |
| Honda | Lead 110 | 2008 - 2013 |
| Honda | Monkey 125 | 2022 |
| Honda | MSX 125 Grom | 2013 - 2022 |
| Honda | NC 700 S | 2012 - 2013 |
| Honda | NC 700 X | 2012 - 2013 |
| Honda | NC 750 S | 2014 - 2020 |
| Honda | NC 750 X | 2014 - 2023 |
| Honda | NM4 Vultus | 2014 - 2016 |
| Honda | NSC 50 R | 2013 - 2016 |
| Honda | NSR 125 R | 1994 - 2001 |
| Honda | NT 1100 | 2022 - 2023 |
| Honda | NTV 650 Revere | 1988 - 1998 |
| Honda | NX 650 Dominator | 1988 - 2000 |
| Honda | Pan European ST 1100 | 1990 - 2001 |
| Honda | Pan European ST 1300 | 2002 - 2016 |
| Honda | Pantheon FES 125 | 1998 - 2007 |
| Honda | PCX 125 | 2010 - 2022 |
| Honda | PS 125 i | 2006 - 2013 |
| Honda | PS 150 i | 2006 - 2012 |
| Honda | Rebel 500 | 2017 - 2018 |
| Honda | Rebel 500 CMX | 2019 - 2023 |
| Honda | S-Wing 125 | 2007 - 2013 |
| Honda | SH 125 | 2014 - 2022 |
| Honda | SH 125 i | 2001 - 2022 |
| Honda | SH 150 i | 2001 - 2018 |
| Honda | SH 150 i | 2020 - 2023 |
| Honda | SH 300 i | 2007 - 2020 |
| Honda | SH 350 i | 2021 - 2023 |
| Honda | Silver Wing 400 | 2006 - 2009 |
| Honda | Silver Wing 600 | 2001 - 2009 |
| Honda | SLR 650 | 1997 - 1999 |
| Honda | SRX 90 Shadow | 1998 - 2000 |
| Honda | SW-T 400 | 2009 - 2015 |
| Honda | SW-T 600 | 2009 - 2015 |
| Honda | Transalp XL 600 V | 1987 - 1999 |
| Honda | Transalp XL 650 V | 2000 - 2007 |
| Honda | Transalp XL 700 V | 2007 - 2014 |
| Honda | Transalp XL 750 | 2023 |
| Honda | TRX 250 X | 1 |
| Honda | TRX 90 X | 1 |
| Honda | Varadero 125 | 2001 - 2016 |
| Honda | Varadero XL 1000 V | 1999 - 2011 |
| Honda | VFR 1200 F | 2010 - 2016 |
| Honda | VFR 750 F | 1985 - 1997 |
| Honda | VFR 750 R | 1987 - 1992 |
| Honda | VFR 800 F | 1998 - 2020 |
| Honda | Vision 110 | 2011 - 2022 |
| Honda | Vision 50 | 2012 - 2018 |
| Honda | VTR 250 | 1997 - 2012 |
| Honda | Wave 110 i | 2012 - 2016 |
| Honda | X-11/ X-Eleven | 1999 - 2003 |
| Honda | X-ADV | 2017 - 2023 |
| Honda | X4 | 1997 - 2003 |
| Honda | X8R-S | 1998 - 2002 |
| Honda | X8R-X | 1998 - 2002 |
| Honda | XR 125 L | 2003 - 2008 |
| Honda | XR 650 R | 2000 - 2009 |
| Honda | Zoomer 50 | 2004 - 2013 |
| Horex | VR6 | 2012 - 2022 |
| Husqvarna | 701 Enduro | 2016 - 2023 |
| Husqvarna | 701 Supermoto | 2015 - 2023 |
| Husqvarna | FS 450 | 2021 - 2023 |
| Husqvarna | Norden 901 | 2021 - 2023 |
| Husqvarna | Nuda 900/ R | 2012 - 2013 |
| Husqvarna | SM 125 S | 1 |
| Husqvarna | SMR 125 | 1 |
| Husqvarna | SMR 449 | 1 |
| Husqvarna | SMS 125 | 1 |
| Husqvarna | Svartpilen 125 | 2021 |
| Husqvarna | Svartpilen 401 | 2017 - 2023 |
| Husqvarna | Svartpilen 701 | 2019 - 2020 |
| Husqvarna | TR 650 Strada | 2013 |
| Husqvarna | TR 650 Terra | 2013 |
| Husqvarna | Vitpilen 401 | 2017 - 2023 |
| Husqvarna | Vitpilen 701 | 2018 - 2020 |
| Hyosung | GD 250 i | 2013 - 2016 |
| Hyosung | GD 250 R | 2016 |
| Hyosung | GF 125 | 1998 - 2003 |
| Hyosung | GT 125 Naked | 2002 - 2016 |
| Hyosung | GT 125 R | 2005 - 2012 |
| Hyosung | GT 125 R Pro | 2016 |
| Hyosung | GT 250 RI Pro | 2016 |
| Hyosung | GT 250/i Naked | 2003 - 2015 |
| Hyosung | GT 250/i R | 2003 - 2015 |
| Hyosung | GT 650/i Naked | 2004 - 2016 |
| Hyosung | GT 650/i R | 2005 - 2016 |
| Hyosung | GT 650/i S | 2005 - 2011 |
| Hyosung | Karion 125 | 2002 - 2016 |
| Hyosung | MS3 125 | 2008 - 2011 |
| Hyosung | MS3 250 | 2008 - 2011 |
| Hyosung | SF 50 Rally | 2004 - 2007 |
| Hyosung | SF 50/ Racing | 1999 - 2010 |
| Hyosung | XRX 125 Supermoto | 2006 - 2011 |
| Hyosung | XRX 125/ Funduro | 1999 - 2011 |
| Indian | FTR 1200 | 2019 - 2023 |
| Indian | FTR 1200 S | 2019 - 2023 |
| Indian | FTR Rally | 2020 - 2023 |
| Junak | Evo 125 | 2016 |
| Junak | Evo 300 | 2016 |
| Junak | Z 300 | 2017 - 2018 |
| Kawasaki | D-Tracker 125 | 2010 - 2014 |
| Kawasaki | ER-5 Twister | 1996 - 2006 |
| Kawasaki | ER-6f | 2006 - 2016 |
| Kawasaki | ER-6n | 2005 - 2016 |
| Kawasaki | Estrella 250 | 1994 - 1998 |
| Kawasaki | GPX 600 R | 1988 - 1999 |
| Kawasaki | GPX 750 R | 1987 - 1988 |
| Kawasaki | GPZ 1100 | 1995 - 1999 |
| Kawasaki | GPZ 500 S | 1985 - 2003 |
| Kawasaki | GPZ 600 R | 1985 - 1989 |
| Kawasaki | GPZ 750 R | 1984 - 1987 |
| Kawasaki | GPZ 900 R | 1984 - 1993 |
| Kawasaki | GTR 1000 | 1986 - 2003 |
| Kawasaki | GTR 1400 | 2007 - 2017 |
| Kawasaki | J125 | 2016 - 2020 |
| Kawasaki | J300 | 2014 - 2020 |
| Kawasaki | KFX 400 | 1 |
| Kawasaki | KFX 450R | 1 |
| Kawasaki | KFX 700 | 1 |
| Kawasaki | KLE 500 | 1990 - 2007 |
| Kawasaki | KLR 650 | 1995 - 2003 |
| Kawasaki | KLV 1000 | 2004 - 2006 |
| Kawasaki | KLX 125 | 2010 - 2016 |
| Kawasaki | KLX 250 | 2009 - 2016 |
| Kawasaki | KLX 650 | 1992 - 1996 |
| Kawasaki | KVF 650 | 1 |
| Kawasaki | KVF 750 | 1 |
| Kawasaki | Ninja 1000 SX | 2020 - 2023 |
| Kawasaki | Ninja 250 R | 2008 - 2012 |
| Kawasaki | Ninja 250 SL | 2015 - 2016 |
| Kawasaki | Ninja 300 | 2013 - 2017 |
| Kawasaki | Ninja 400 | 2018 - 2023 |
| Kawasaki | Ninja 650 | 2017 - 2023 |
| Kawasaki | Ninja H2 SX | 2018 - 2023 |
| Kawasaki | Versys 1000 | 2012 - 2023 |
| Kawasaki | Versys 650 | 2006 - 2023 |
| Kawasaki | Versys-X 300 | 2017 - 2020 |
| Kawasaki | W 650 | 1999 - 2006 |
| Kawasaki | W 800 | 2011 - 2016 |
| Kawasaki | W 800 | 2022 - 2023 |
| Kawasaki | W 800 Cafe | 2019 - 2020 |
| Kawasaki | W 800 Standard | 2020 - 2022 |
| Kawasaki | W 800 Street | 2019 - 2020 |
| Kawasaki | Z 1000 | 2003 - 2020 |
| Kawasaki | Z 1000 SX | 2011 - 2019 |
| Kawasaki | Z 125 | 2019 - 2022 |
| Kawasaki | Z 250 SL | 2015 - 2016 |
| Kawasaki | Z 300 | 2015 - 2017 |
| Kawasaki | Z 400 | 2019 - 2023 |
| Kawasaki | Z 650 | 2017 - 2023 |
| Kawasaki | Z 650 RS | 2022 |
| Kawasaki | Z 650 RS | 2022 - 2023 |
| Kawasaki | Z 750 | 2004 - 2012 |
| Kawasaki | Z 750 R | 2011 - 2012 |
| Kawasaki | Z 750 S | 2005 - 2006 |
| Kawasaki | Z 800 | 2013 - 2016 |
| Kawasaki | Z 800 e | 2013 - 2016 |
| Kawasaki | Z 900 | 2017 - 2023 |
| Kawasaki | Z 900 RS | 2018 - 2023 |
| Kawasaki | Z 900 RS Cafe | 2018 - 2021 |
| Kawasaki | Z H2 | 2020 - 2023 |
| Kawasaki | Zephyr 1100 | 1992 - 1997 |
| Kawasaki | Zephyr 550 | 1991 - 1998 |
| Kawasaki | Zephyr 750 | 1991 - 1999 |
| Kawasaki | ZR-7 | 1999 - 2004 |
| Kawasaki | ZR-7S | 2001 - 2004 |
| Kawasaki | ZRX 1100 | 1997 - 2000 |
| Kawasaki | ZRX 1200 | 2001 - 2004 |
| Kawasaki | ZRX 1200 R | 2001 - 2007 |
| Kawasaki | ZRX 1200 S | 2001 - 2004 |
| Kawasaki | ZX-12R | 2000 - 2006 |
| Kawasaki | ZZR 1100 | 1990 - 2001 |
| Kawasaki | ZZR 1200 | 2002 - 2005 |
| Kawasaki | ZZR 1400 | 2006 - 2020 |
| Kawasaki | ZZR 600 | 1990 - 2006 |
| Keeway | Cityblade | 2015 - 2016 |
| Keeway | RKV 125 | 2013 - 2020 |
| Keeway | Silverblade 125 | 2012 - 2017 |
| Keeway | Silverblade 250 | 2012 - 2017 |
| Kreidler | Dice CR 125 | 2016 - 2017 |
| Kreidler | Dice GS 125 | 2016 - 2017 |
| Kreidler | Dice SM 125 | 2016 - 2017 |
| Kreidler | Enduro 125 DD | 2008 - 2015 |
| Kreidler | Street 125 DD | 2009 - 2013 |
| Kreidler | Supermoto 125 DD | 2008 - 2015 |
| KSR-Moto | Code 125 | 2017 |
| KSR-Moto | GRS 125 | 2015 - 2017 |
| KSR-Moto | TR 125 SM | 2015 - 2017 |
| KSR-Moto | TR 125 X | 2017 |
| KTM | 1050 Adventure | 2015 - 2016 |
| KTM | 1090 Adventure/ R | 2017 - 2019 |
| KTM | 1190 Adventure/ R | 2013 - 2016 |
| KTM | 125 Duke | 2011 - 2022 |
| KTM | 1290 Super Adventure | 2015 - 2016 |
| KTM | 1290 Super Adventure R | 2017 - 2023 |
| KTM | 1290 Super Adventure S | 2017 - 2023 |
| KTM | 1290 Super Adventure T | 2017 |
| KTM | 1290 Super Duke GT | 2016 - 2023 |
| KTM | 1290 Super Duke R | 2014 - 2023 |
| KTM | 200 Duke | 2012 - 2015 |
| KTM | 390 Adventure | 2020 - 2023 |
| KTM | 390 Duke | 2013 - 2023 |
| KTM | 620 Duke | 1995 - 1999 |
| KTM | 620 LC4 | 1 |
| KTM | 640 Adventure | 1998 - 2002 |
| KTM | 640 Duke II | 1999 - 2007 |
| KTM | 640 LC4 | 1 |
| KTM | 640 Supermoto | 1999 - 2006 |
| KTM | 660 SMC | 2000 - 2005 |
| KTM | 690 Duke | 2008 - 2019 |
| KTM | 690 Duke R | 2013 - 2017 |
| KTM | 690 Enduro/ R | 2008 - 2017 |
| KTM | 690 Enduro/ R | 2019 - 2023 |
| KTM | 690 SMC | 2008 - 2011 |
| KTM | 690 SMC R | 2012 - 2017 |
| KTM | 690 SMC R | 2019 - 2023 |
| KTM | 690 Supermoto SM/ R | 2007 - 2010 |
| KTM | 790 Adventure | 2019 - 2021 |
| KTM | 790 Adventure | 2023 |
| KTM | 790 Adventure R | 2019 - 2021 |
| KTM | 790 Duke | 2018 - 2022 |
| KTM | 85 SX | 1 |
| KTM | 890 Adventure | 2021 - 2023 |
| KTM | 890 Adventure R | 2021 - 2023 |
| KTM | 890 Duke | 2021 - 2023 |
| KTM | 890 Duke R | 2020 - 2023 |
| KTM | 890 SMT | 2023 |
| KTM | 950 Adventure/ S | 2003 - 2006 |
| KTM | 950 Super Enduro/ R | 2006 - 2008 |
| KTM | 950 Supermoto SM/ R | 2005 - 2008 |
| KTM | 990 Adventure/ R/S | 2006 - 2012 |
| KTM | 990 Super Duke/ R | 2005 - 2013 |
| KTM | 990 Supermoto SM T | 2009 - 2012 |
| KTM | 990 Supermoto SM/ R | 2008 - 2013 |
| KTM | Freeride 250 F | 2018 - 2020 |
| KTM | Freeride 250 R | 2015 - 2017 |
| KTM | Freeride 350 | 2012 - 2017 |
| Kymco | Agility City 125 R16 | 2008 - 2018 |
| Kymco | Agility City 50 R16 | 2008 - 2014 |
| Kymco | Agility City Plus 125 | 2015 - 2017 |
| Kymco | Agility City Plus 50 | 2015 - 2017 |
| Kymco | Agility/ One/ Basic 50/ 125 | 2004 - 2011 |
| Kymco | AK 550 i | 2017 - 2020 |
| Kymco | CK1 | 2015 - 2016 |
| Kymco | Dink 125 | 2000 - 2007 |
| Kymco | Dink 250 | 2000 - 2007 |
| Kymco | Dink 50 | 2000 - 2007 |
| Kymco | DJ 125 S | 2013 - 2016 |
| Kymco | DJ 50 S | 2013 - 2016 |
| Kymco | Downtown 125 i | 2009 - 2016 |
| Kymco | Downtown 200 i | 2009 - 2016 |
| Kymco | Downtown 300 i | 2009 - 2016 |
| Kymco | G5 | 2009 - 2014 |
| Kymco | Grand Dink 125 | 2001 - 2014 |
| Kymco | Grand Dink 250 | 2000 - 2007 |
| Kymco | Grand Dink 300 | 2013 - 2014 |
| Kymco | Grand Dink 50 | 2001 - 2014 |
| Kymco | K-Pipe 125 | 2013 - 2016 |
| Kymco | K-XCT 125 i | 2013 - 2016 |
| Kymco | K-XCT 300 i | 2013 - 2016 |
| Kymco | KXR 250 | 1 |
| Kymco | Like 125 | 2009 - 2018 |
| Kymco | Like 200 i | 2009 - 2014 |
| Kymco | Like 50 | 2009 - 2017 |
| Kymco | Maxxer 250 | 1 |
| Kymco | Maxxer 300 | 1 |
| Kymco | Maxxer 300 S | 1 |
| Kymco | Maxxer 300 Supermoto | 1 |
| Kymco | Maxxer 300 Wide | 1 |
| Kymco | Maxxer 400 | 1 |
| Kymco | Maxxer 450 i | 1 |
| Kymco | Maxxer 50 | 1 |
| Kymco | Movie 125 S | 2009 - 2014 |
| Kymco | Movie 125 XL | 2002 - 2009 |
| Kymco | MXer 150 | 1 |
| Kymco | MXer 50 | 1 |
| Kymco | MXU 150 | 1 |
| Kymco | MXU 250 | 1 |
| Kymco | MXU 250 | 1 |
| Kymco | MXU 300 | 1 |
| Kymco | MXU 400 | 1 |
| Kymco | MXU 450i | 1 |
| Kymco | MXU 50 | 1 |
| Kymco | MXU 500 | 1 |
| Kymco | MXU 550 | 1 |
| Kymco | MXU 700 | 1 |
| Kymco | Myroad 700 i | 2008 - 2014 |
| Kymco | New Downtown 125i | 2015 - 2018 |
| Kymco | New Downtown 350i | 2015 - 2020 |
| Kymco | New Sento 50 i | 2013 - 2016 |
| Kymco | People GT 125 i | 2010 - 2018 |
| Kymco | People GT 300 i | 2010 - 2019 |
| Kymco | People S 125 | 2006 - 2012 |
| Kymco | People S 200 i | 2007 - 2012 |
| Kymco | People S 300 i | 2009 - 2012 |
| Kymco | People S 50 | 2006 - 2012 |
| Kymco | Quannon 125 | 2007 - 2014 |
| Kymco | Quannon 125 Naked | 2008 - 2014 |
| Kymco | Spacer 125 | 1997 - 2000 |
| Kymco | Spacer 50 | 1997 - 2000 |
| Kymco | Street Bike 125 | 2013 - 2014 |
| Kymco | Super 8 125 | 2008 - 2017 |
| Kymco | Super 8 50 | 2008 - 2017 |
| Kymco | Super 9 | 2000 - 2007 |
| Kymco | Top Boy | 50 |
| Kymco | Vitality | 2004 - 2010 |
| Kymco | X-Town 125/300 i | 2016 - 2020 |
| Kymco | Xciting 250/i | 2006 - 2008 |
| Kymco | Xciting 400 i | 2014 - 2020 |
| Kymco | Xciting R 300/i | 2008 - 2012 |
| Kymco | Xciting R 500/i | 2005 - 2013 |
| Kymco | Xciting S 400 i | 2019 |
| Kymco | Yager 125 | 1998 - 2006 |
| Kymco | Yager 50 | 1998 - 2006 |
| Kymco | Yager GT 125 | 2007 - 2014 |
| Kymco | Yager GT 200 i | 2007 - 2012 |
| Kymco | Yager GT 50 | 2007 - 2014 |
| Kymco | YUP 50 | 2001 - 2010 |
| Leonart | Scrambler 250 | 2016 |
| LML | Star 125/ 150 | 2009 - 2016 |
| Malaguti | Firefox F15 | 1997 - 2009 |
| Mash | Adventure 400 R | 2016 |
| Mash | Black Seven 125 | 2017 - 2022 |
| Mash | Cafe Racer 125 | 2016 - 2017 |
| Mash | Cafe Racer TT 40 | 2017 - 2018 |
| Mash | Dirt Track 650 | 2021 - 2022 |
| Mash | FiveHundred | 2015 - 2022 |
| Mash | Scrambler 125 | 2016 |
| Mash | Scrambler 400 | 2017 - 2018 |
| Mash | Seventy 125 | 2020 - 2022 |
| Mash | Seventy-Five | 2016 - 2018 |
| Mash | Sixhundred Classic 650 | 2022 |
| Mash | TwoFifty | 2015 - 2022 |
| Mash | X-Ride 125 | 2022 |
| Mash | X-Ride 650 | 2021 - 2022 |
| MBK | Nitro 50 | 1997 - 1999 |
| MBK | Skycruiser 125 | 2007 - 2012 |
| MBK | Skyliner 125 | 2001 - 2011 |
| Montesa | 4Ride | 1 |
| Moto Guzzi | 1100 Sport | 1994 - 1999 |
| Moto Guzzi | 1200 Sport | 2007 - 2014 |
| Moto Guzzi | Breva 1100 | 2004 - 2007 |
| Moto Guzzi | Breva 1200 | 2008 - 2012 |
| Moto Guzzi | Breva 750 | 2003 - 2009 |
| Moto Guzzi | Breva 850 | 2006 - 2007 |
| Moto Guzzi | Norge 1200 | 2006 - 2010 |
| Moto Guzzi | Norge 850 | 2007 |
| Moto Guzzi | Norge GT 8V | 2011 - 2016 |
| Moto Guzzi | Stelvio | 2008 - 2016 |
| Moto Guzzi | V 10 Centauro | 1996 - 2001 |
| Moto Guzzi | V100 Mandello | 2022 - 2023 |
| Moto Guzzi | V11 Le Mans | 2001 - 2006 |
| Moto Guzzi | V11 Sport | 1999 - 2003 |
| Moto Guzzi | V11 Sport Scura | 2002 - 2003 |
| Moto Guzzi | V7 | 2012 |
| Moto Guzzi | V7 Cafe Classic | 2009 - 2011 |
| Moto Guzzi | V7 Classic | 2008 - 2011 |
| Moto Guzzi | V7 II Racer | 2015 - 2016 |
| Moto Guzzi | V7 II Special | 2015 - 2016 |
| Moto Guzzi | V7 II Stone | 2015 - 2016 |
| Moto Guzzi | V7 II Stornello | 2016 |
| Moto Guzzi | V7 III | 2020 |
| Moto Guzzi | V7 III Anniversario | 2017 |
| Moto Guzzi | V7 III Racer | 2017 - 2019 |
| Moto Guzzi | V7 III Rough/ Carbon | 2018 - 2019 |
| Moto Guzzi | V7 III Special/ Milano | 2017 - 2019 |
| Moto Guzzi | V7 III Stone | 2017 - 2019 |
| Moto Guzzi | V7 IV | 2021 - 2022 |
| Moto Guzzi | V7 Racer | 2011 - 2014 |
| Moto Guzzi | V7 Special | 2012 - 2014 |
| Moto Guzzi | V7 Special | 2021 - 2023 |
| Moto Guzzi | V7 Special Edition | 2021 - 2022 |
| Moto Guzzi | V7 Stone | 2013 - 2014 |
| Moto Guzzi | V7 Stone | 2021 - 2023 |
| Moto Guzzi | V85 | 2018 |
| Moto Guzzi | V85 TT | 2019 - 2023 |
| Moto Guzzi | V9 Bobber | 2016 - 2023 |
| Moto Guzzi | V9 Bobber Sport | 2019 - 2021 |
| Moto Guzzi | V9 Roamer | 2016 - 2023 |
| Moto Morini | 11 ½ | 2015 |
| Moto Morini | 6 1/2 | 2022 |
| Moto Morini | 9 1/2 | 2006 - 2010 |
| Moto Morini | Corsaro 1200 | 2005 - 2010 |
| Moto Morini | Corsaro 1200 ZT | 2019 |
| Moto Morini | Corsaro 1200 ZZ | 2017 - 2020 |
| Moto Morini | Corsaro Avio 1200 | 2008 - 2010 |
| Moto Morini | Corsaro Veloce 1200 | 2008 - 2010 |
| Moto Morini | Corsaro Veloce 1200 | 2015 |
| Moto Morini | Granpasso 1200 | 2008 - 2010 |
| Moto Morini | Granpasso 1200 | 2015 |
| Moto Morini | Milano 1200 | 2018 - 2020 |
| Moto Morini | Rebello 1200 | 2015 |
| Moto Morini | Scrambler | 2008 - 2010 |
| Moto Morini | Scrambler | 2015 |
| Moto Morini | Scrambler 1200 | 2018 - 2020 |
| Moto Morini | Sport 1200 | 2008 - 2010 |
| Moto Morini | X-Cape 650 | 2021 - 2022 |
| MV Agusta | Brutale 1000 RR | 2019 - 2022 |
| MV Agusta | Brutale 1000 RS | 2022 |
| MV Agusta | Brutale 1078 RR | 2009 |
| MV Agusta | Brutale 1090 | 2013 - 2018 |
| MV Agusta | Brutale 1090 R | 2011 - 2014 |
| MV Agusta | Brutale 1090 RR | 2010 - 2018 |
| MV Agusta | Brutale 675 | 2012 - 2017 |
| MV Agusta | Brutale 750 | 2001 - 2005 |
| MV Agusta | Brutale 800 Rosso | 2020 - 2022 |
| MV Agusta | Brutale 800/ RR | 2013 - 2022 |
| MV Agusta | Brutale 910 R/S | 2005 - 2007 |
| MV Agusta | Brutale 920 | 2011 - 2012 |
| MV Agusta | Brutale 989 R | 2008 - 2009 |
| MV Agusta | Brutale 990 R | 2010 - 2011 |
| MV Agusta | Dragster 800 | 2014 - 2016 |
| MV Agusta | Dragster 800 RC | 2021 |
| MV Agusta | Dragster 800 Rosso | 2020 - 2022 |
| MV Agusta | Dragster 800 RR | 2015 - 2022 |
| MV Agusta | Rivale 800 | 2013 - 2018 |
| MV Agusta | Rush 1000 | 2021 - 2022 |
| MV Agusta | Stradale 800 | 2015 - 2016 |
| MV Agusta | Turismo Veloce | 2014 - 2021 |
| MV Agusta | Turismo Veloce Lusso | 2021 - 2022 |
| MV Agusta | Turismo Veloce RC | 2021 - 2022 |
| MV Agusta | Turismo Veloce Rosso | 2021 - 2022 |
| MZ | 1000 S | 2003 - 2009 |
| MZ | 1000 SF | 2005 - 2009 |
| MZ | 1000 ST | 2006 - 2008 |
| MZ | 660 Supermoto | 2006 - 2009 |
| MZ | Baghira | 1997 - 2001 |
| MZ | ETZ 125 | 1 |
| MZ | ETZ 150 | 1 |
| MZ | ETZ 250 | 1 |
| MZ | ETZ 251 | 1 |
| MZ | ETZ 301 | 1 |
| MZ | Mastiff | 1997 - 2001 |
| MZ | Skorpion Replica | 1999 |
| MZ | Skorpion RPL | 1996 - 1998 |
| MZ | Skorpion Sport 660 | 1995 - 1996 |
| MZ | Skorpion Tour 660 | 1994 - 1999 |
| ONLINE | S 3.2 | 1 |
| ONLINE | S 3.5 | 1 |
| ONLINE | S 5.0 | 1 |
| ONLINE | S 5.5 | 1 |
| ONLINE | X 3.2 | 1 |
| ONLINE | X 4.2 E2 | 1 |
| ONLINE | X 5.2 R | 1 |
| ONLINE | X 5.5 | 1 |
| ONLINE | X 6.5 | 1 |
| ONLINE | X 7.5 | 1 |
| ONLINE | X 9.0 | 1 |
| Peugeot | Belville 125/ 200 | 2017 - 2018 |
| Peugeot | City Star 125 | 2011 - 2017 |
| Peugeot | City Star 200 | 2011 - 2018 |
| Peugeot | City Star 50 | 2011 - 2017 |
| Peugeot | Django 125 | 2014 - 2018 |
| Peugeot | Elyseo 50 | 1999 - 2002 |
| Peugeot | Elystar 125 | 2003 - 2011 |
| Peugeot | Elystar 50 | 2002 - 2013 |
| Peugeot | Geopolis 125 | 2007 - 2013 |
| Peugeot | Geopolis 250 | 2007 - 2012 |
| Peugeot | Geopolis 300 | 2007 - 2013 |
| Peugeot | Geopolis 400 | 2007 - 2012 |
| Peugeot | Geopolis 500 | 2007 - 2012 |
| Peugeot | Jet Force 125 | 2003 - 2008 |
| Peugeot | Jet Force 50 | 2013 |
| Peugeot | Jet Force 50 C-Tech | 2005 - 2012 |
| Peugeot | Jet Force 50 TSDI | 2003 - 2009 |
| Peugeot | Kisbee 50 | 2011 - 2016 |
| Peugeot | Looxor 50/ 125 | 1998 - 2008 |
| Peugeot | Ludix 50 | 2004 - 2013 |
| Peugeot | LXR 125 | 2009 - 2013 |
| Peugeot | LXR 200 | 2009 - 2013 |
| Peugeot | Satelis 125 | 2006 - 2013 |
| Peugeot | Satelis 2 125 | 2013 - 2018 |
| Peugeot | Satelis 2 300 | 2013 - 2016 |
| Peugeot | Satelis 2 400 | 2013 - 2016 |
| Peugeot | Satelis 250 | 2006 - 2012 |
| Peugeot | Satelis 300 i | 2013 |
| Peugeot | Satelis 400 | 2006 - 2012 |
| Peugeot | Satelis 500 | 2006 - 2012 |
| Peugeot | Speedfight 2 50 | 2001 - 2008 |
| Peugeot | Speedfight 3 50 | 2009 - 2013 |
| Peugeot | Speedfight 4 125 | 2017 - 2018 |
| Peugeot | Speedfight 4 50 | 2015 - 2017 |
| Peugeot | Speedfight 50 | 1997 - 2000 |
| Peugeot | Sum Up 125 | 2008 - 2012 |
| Peugeot | Tweet 125/ RS | 2010 - 2018 |
| Peugeot | Tweet 50/ RS | 2010 - 2016 |
| Peugeot | V-Clic | 2009 - 2013 |
| Peugeot | Vivacity 50/125 | 2004 - 2016 |
| Piaggio | Beverly 125 | 2004 - 2007 |
| Piaggio | Beverly 125 ie | 2010 - 2016 |
| Piaggio | Beverly 250 | 2004 - 2007 |
| Piaggio | Beverly 300 ie | 2010 - 2018 |
| Piaggio | Beverly 350 ie Sport Touring | 2011 - 2018 |
| Piaggio | Beverly 400 | 2004 - 2007 |
| Piaggio | Beverly 500 | 2003 - 2007 |
| Piaggio | Beverly Cruiser 250 | 2007 - 2012 |
| Piaggio | Beverly Cruiser 500 | 2007 - 2012 |
| Piaggio | Carnaby Cruiser 300 | 2009 - 2011 |
| Piaggio | Fly 50/125 | 2008 - 2017 |
| Piaggio | Liberty 125 | 2002 - 2013 |
| Piaggio | Liberty 125 | 2017 - 2018 |
| Piaggio | Liberty 150 | 2002 - 2013 |
| Piaggio | Liberty 200 | 2002 - 2008 |
| Piaggio | Liberty 50 | 1997 - 2013 |
| Piaggio | Liberty 50 | 2017 |
| Piaggio | Liberty S 50/ 125/ 150/ 200 | 2007 - 2008 |
| Piaggio | Medley 125 | 2016 - 2018 |
| Piaggio | New Fly 125 | 2013 - 2016 |
| Piaggio | New Fly 50 | 2013 - 2016 |
| Piaggio | New Liberty 125 | 2016 |
| Piaggio | New Liberty 50 | 2016 |
| Piaggio | NRG 50 | 1994 - 1996 |
| Piaggio | NRG Power 50 | 2005 - 2017 |
| Piaggio | NTT 50 | 1994 - 1996 |
| Piaggio | Typhoon/ TPH 125 | 1993 - 2016 |
| Piaggio | Typhoon/ TPH 50 | 1993 - 2016 |
| Piaggio | X10 125 | 2012 - 2016 |
| Piaggio | X10 350 | 2012 - 2016 |
| Piaggio | X10 500 | 2012 - 2016 |
| Piaggio | X7 125 | 2008 - 2012 |
| Piaggio | X7 300 | 2008 - 2012 |
| Piaggio | X8 125 | 2004 - 2010 |
| Piaggio | X8 150 | 2004 - 2010 |
| Piaggio | X8 200 | 2004 - 2010 |
| Piaggio | X8 250 | 2004 - 2010 |
| Piaggio | X8 400 | 2004 - 2010 |
| Piaggio | X9 125/ Evolution | 2001 - 2010 |
| Piaggio | X9 180 | 2001 - 2003 |
| Piaggio | X9 200/ Evolution | 2001 - 2010 |
| Piaggio | X9 250/ Evolution | 2001 - 2010 |
| Piaggio | X9 500/ Evolution | 2001 - 2010 |
| Piaggio | Xevo 125 | 2007 - 2012 |
| Piaggio | Xevo 250 | 2007 - 2011 |
| Piaggio | Xevo 400 | 2007 - 2012 |
| Piaggio | Zip 50 | 2008 - 2016 |
| Polaris | Scrambler 1000 | 1 |
| Polaris | Scrambler 850 | 1 |
| Polaris | Sportsman 1000 | 1 |
| Polaris | Sportsman 400 | 1 |
| Polaris | Sportsman 500 | 1 |
| Polaris | Sportsman 550 | 1 |
| Polaris | Sportsman 570 | 1 |
| Polaris | Sportsman 800 | 1 |
| Polaris | Sportsman 850 | 1 |
| Quad-ATV | Quad-ATV | 1 |
| Royal Enfield | Bullet | 1 |
| Royal Enfield | Classic 350 | 2022 - 2023 |
| Royal Enfield | Classic 500 | 1 |
| Royal Enfield | Continental GT 535 | 1 |
| Royal Enfield | Continental GT 650 | 2018 - 2023 |
| Royal Enfield | Himalayan | 2017 - 2023 |
| Royal Enfield | Hunter 350 | 2023 |
| Royal Enfield | Interceptor 650 | 2018 - 2023 |
| Royal Enfield | Meteor 350 | 2021 - 2023 |
| Royal Enfield | Scram 411 | 2022 - 2023 |
| Sachs | Roadster 125 | 1997 - 2003 |
| Sachs | Roadster 125 | 2010 - 2012 |
| Sachs | Roadster 650 | 2000 - 2006 |
| Sachs | Roadster 800 | 2001 - 2004 |
| Sachs | ZX 125 | 2010 - 2013 |
| Sachs | ZZ 125 | 2010 - 2013 |
| Segway | Snarler 1000 | 1 |
| Segway | Snarler 600 | 1 |
| Sherco | X-Ride 125/ 290 | 1 |
| Simson | Habicht SR4-4 | 1 |
| Simson | MS50 | 1 |
| Simson | S50 | 1 |
| Simson | S51 | 1 |
| Simson | S53 | 1 |
| Simson | S70 | 1 |
| Simson | S83 | 1 |
| Simson | Schwalbe KR51 | 1 |
| Simson | Schwalbe KR51/1 | 1 |
| Simson | Schwalbe KR51/2 | 1 |
| Simson | Spatz SR4-1 | 1 |
| Simson | Sperber SR4-3 | 1 |
| Simson | Star SR4-2 | 1 |
| Suzuki | Address 110 | 2015 - 2020 |
| Suzuki | B-King | 2007 - 2012 |
| Suzuki | Bandit 1200 | 1996 - 2006 |
| Suzuki | Bandit 1200 S | 1996 - 2006 |
| Suzuki | Bandit 1250 | 2007 - 2014 |
| Suzuki | Bandit 1250 S | 2007 - 2017 |
| Suzuki | Bandit 600 | 1995 - 2004 |
| Suzuki | Bandit 600 S | 1996 - 2004 |
| Suzuki | Bandit 650 | 2005 - 2014 |
| Suzuki | Bandit 650 S | 2005 - 2016 |
| Suzuki | Burgman 125 | 2002 - 2021 |
| Suzuki | Burgman 200 | 2007 - 2018 |
| Suzuki | Burgman 250 | 1999 - 2002 |
| Suzuki | Burgman 400 | 1999 - 2023 |
| Suzuki | Burgman 650 | 2002 - 2020 |
| Suzuki | DR 125 SM | 2008 - 2012 |
| Suzuki | DR 350 S/SE | 1990 - 1999 |
| Suzuki | DR 650 R/RE | 1992 - 1995 |
| Suzuki | DR 650 RSE | 1990 - 1997 |
| Suzuki | DR 650 SE | 1995 - 1999 |
| Suzuki | DR 750 S BIG | 1988 - 1990 |
| Suzuki | DR 800 S BIG | 1991 - 1999 |
| Suzuki | DR-Z 400 S | 2000 - 2005 |
| Suzuki | DR-Z 400 SM | 2005 - 2008 |
| Suzuki | Gladius 650 | 2009 - 2015 |
| Suzuki | GN 125 | 1991 - 1999 |
| Suzuki | GN 250 | 1982 - 1999 |
| Suzuki | GS 500 F | 2004 - 2008 |
| Suzuki | GS 500/ E | 1989 - 2008 |
| Suzuki | GSR 600 | 2006 - 2011 |
| Suzuki | GSR 750 | 2011 - 2016 |
| Suzuki | GSX 1100 F | 1988 - 1996 |
| Suzuki | GSX 1100 G | 1991 - 1997 |
| Suzuki | GSX 1200 | 1998 - 2002 |
| Suzuki | GSX 1250 F/ FA | 2010 - 2017 |
| Suzuki | GSX 1400 | 2001 - 2007 |
| Suzuki | GSX 250 R | 2017 - 2019 |
| Suzuki | GSX 600 F | 1988 - 2002 |
| Suzuki | GSX 650 F | 2008 - 2016 |
| Suzuki | GSX 750 | 1998 - 2003 |
| Suzuki | GSX 750 F | 1989 - 2006 |
| Suzuki | GSX-8S | 2023 |
| Suzuki | GSX-R 125 | 2017 - 2021 |
| Suzuki | GSX-R 125 X | 2019 |
| Suzuki | GSX-S 1000 | 2015 - 2023 |
| Suzuki | GSX-S 1000 F | 2015 - 2021 |
| Suzuki | GSX-S 1000 GT | 2022 - 2023 |
| Suzuki | GSX-S 125 | 2017 - 2021 |
| Suzuki | GSX-S 125 X | 2019 - 2020 |
| Suzuki | GSX-S 750 | 2017 - 2021 |
| Suzuki | GSX-S 950 | 2022 - 2023 |
| Suzuki | Hayabusa | 1999 - 2017 |
| Suzuki | Hayabusa | 2021 - 2023 |
| Suzuki | Inazuma 250 | 2012 - 2017 |
| Suzuki | Inazuma 250 F | 2015 - 2017 |
| Suzuki | Katana | 2019 - 2023 |
| Suzuki | Katana A 50 | 1997 - 2006 |
| Suzuki | LTA 700 | 1 |
| Suzuki | LTA 700 | 1 |
| Suzuki | LTA 750 | 1 |
| Suzuki | LTA 750 | 1 |
| Suzuki | LTR 450 | 1 |
| Suzuki | LTZ 400 | 1 |
| Suzuki | RF 600 R | 1993 - 1997 |
| Suzuki | RF 900 R | 1994 - 1997 |
| Suzuki | Sixteen 125 | 2008 - 2014 |
| Suzuki | Sixteen 150 | 2008 - 2014 |
| Suzuki | SV 1000 | 2003 - 2008 |
| Suzuki | SV 1000 S | 2003 - 2008 |
| Suzuki | SV 650 | 1999 - 2008 |
| Suzuki | SV 650 | 2016 - 2023 |
| Suzuki | SV 650 S | 1999 - 2008 |
| Suzuki | SV 650 X | 2018 - 2023 |
| Suzuki | TU 250 X Volty | 1997 - 1999 |
| Suzuki | V-Strom 1000 | 2002 - 2007 |
| Suzuki | V-Strom 1000 | 2014 - 2019 |
| Suzuki | V-Strom 1000 XT | 2017 - 2019 |
| Suzuki | V-Strom 1050 | 2020 - 2023 |
| Suzuki | V-Strom 1050 DE | 2023 |
| Suzuki | V-Strom 1050 XT | 2020 - 2023 |
| Suzuki | V-Strom 250 | 2017 - 2020 |
| Suzuki | V-Strom 650 | 2004 - 2023 |
| Suzuki | V-Strom 650 XT | 2015 - 2023 |
| Suzuki | V-Strom 800 DE | 2023 |
| Suzuki | Van Van 125 | 2013 - 2017 |
| Suzuki | VX 800 | 1989 - 1996 |
| Suzuki | XF 650 Freewind | 1997 - 2002 |
| SWM | Gran Milano 440 | 2016 - 2018 |
| SWM | Gran Turismo | 2017 - 2018 |
| SWM | RS 125 R | 2017 - 2018 |
| SWM | RS 300 R | 2016 |
| SWM | RS 500 R | 2016 |
| SWM | RS 650 R | 2016 |
| SWM | RS 650 Superdual | 2016 |
| SWM | SD 640 Super Dual T | 2018 - 2019 |
| SWM | SD 640 Super Dual X | 2018 - 2019 |
| SWM | SD 650 Superdual | 2017 |
| SWM | Silver Vase 440 | 2016 - 2018 |
| SWM | Six Days 500 | 2021 - 2022 |
| SWM | SM 125 R | 2017 |
| SWM | SM 500 R | 2016 - 2022 |
| SWM | SM 650 R | 2016 |
| SYM | Citycom 125 | 2008 - 2013 |
| SYM | Citycom 300 | 2008 - 2016 |
| SYM | Citycom 300 | 2018 |
| SYM | Cruisym 300 i | 2017 - 2019 |
| SYM | Fiddle II 50/ 125 | 2009 - 2015 |
| SYM | Fiddle III 50/ 125 | 2016 - 2018 |
| SYM | GTS 125/ Evo | 2005 - 2018 |
| SYM | GTS 250 | 2006 - 2008 |
| SYM | GTS 300 i | 2009 - 2018 |
| SYM | HD EVO 125/ i | 2007 - 2011 |
| SYM | HD EVO 200/ i | 2007 - 2011 |
| SYM | HD2 125/ i | 2011 - 2013 |
| SYM | HD2 200/ i | 2011 - 2012 |
| SYM | Jet14 | 2017 - 2018 |
| SYM | Jet4 | 2011 - 2018 |
| SYM | Joyride 125 | 2001 - 2008 |
| SYM | Joyride 125 Evo | 2009 - 2013 |
| SYM | Joyride 150 | 2001 - 2008 |
| SYM | Joyride 200 | 2001 - 2008 |
| SYM | Maxsym 400 i | 2011 - 2017 |
| SYM | Maxsym 600 i | 2011 - 2019 |
| SYM | Quad Lander 200 | 1 |
| SYM | Quad Lander 250 | 1 |
| SYM | Quad Lander 300 | 1 |
| SYM | Quad Raider 600 | 1 |
| SYM | Symphony 125/ 151 | 2009 - 2010 |
| SYM | Symphony 125/ 151 S | 2010 - 2012 |
| SYM | Symphony 50 | 2009 - 2010 |
| SYM | Symphony SR 125/ 151 | 2010 - 2013 |
| SYM | Symphony SR 50 | 2010 - 2013 |
| SYM | Symphony ST 125 | 2018 |
| SYM | Track Runner 200 | 1 |
| SYM | Wolf 300 Cafe Racer | 2015 |
| SYM | Wolf 300 Classic | 2015 |
| SYM | Wolf SB 250 NI | 2015 - 2016 |
| TGB | Blade 1000 LT | 1 |
| TGB | Blade 250 | 1 |
| TGB | Blade 325 | 1 |
| TGB | Blade 425 | 1 |
| TGB | Blade 500 IRS | 1 |
| TGB | Blade 500 R | 1 |
| TGB | Blade 525 | 1 |
| TGB | Blade 550 | 1 |
| TGB | Blade 550 LT | 1 |
| TGB | Blade 550 R | 1 |
| TGB | Blade 550 X | 1 |
| TGB | Blade 600 | 1 |
| TGB | Gunner 550 | 1 |
| TGB | Target 325 | 1 |
| TGB | Target 500 | 1 |
| TGB | Target 500 R | 1 |
| TGB | Target 525 | 1 |
| TGB | Target 550 | 1 |
| TGB | Target 600 | 1 |
| TM Racing | SMR 125/ 450/ 530 | 1 |
| Triton | Baja 250 | 1 |
| Triton | Baja 300 Crosser | 1 |
| Triton | Baja 300 Supermoto | 1 |
| Triton | Baja 400 | 1 |
| Triton | Baja 400 Crosser | 1 |
| Triton | Baja 400 IRS | 1 |
| Triton | Baja 400 Supermoto | 1 |
| Triton | Baja 50 Sport | 1 |
| Triton | Black Lizard 400 | 1 |
| Triton | Black Lizard 450 | 1 |
| Triton | Defcon 700 | 1 |
| Triton | Outback 300 | 1 |
| Triton | Outback 400 | 1 |
| Triton | Outback 700 | 1 |
| Triton | Reactor 450 Crosser | 1 |
| Triton | Reactor 450 Enduro | 1 |
| Triton | Reactor 450 Supermoto | 1 |
| Triton | Rough Kid 100 | 1 |
| Triumph | Adventurer | 1996 - 2001 |
| Triumph | Bonneville Speedmaster | 2018 - 2023 |
| Triumph | Bonneville T100 | 2005 - 2023 |
| Triumph | Bonneville T120 | 2016 - 2023 |
| Triumph | Bonneville/ SE | 2001 - 2016 |
| Triumph | Daytona 1200 | 1993 - 1997 |
| Triumph | Daytona 600 | 2003 - 2004 |
| Triumph | Daytona 650 | 2005 |
| Triumph | Daytona 750 | 1991 - 1992 |
| Triumph | Daytona 900 | 1993 - 1996 |
| Triumph | Legend TT | 1998 - 2001 |
| Triumph | Rocket 3 R / GT | 2020 - 2023 |
| Triumph | Scrambler | 2006 - 2016 |
| Triumph | Scrambler 1200 XC | 2019 - 2023 |
| Triumph | Scrambler 1200 XE | 2019 - 2023 |
| Triumph | Scrambler 900 | 2023 |
| Triumph | Speed Four | 2002 - 2005 |
| Triumph | Speed Triple | 1997 - 2015 |
| Triumph | Speed Triple 1200 RR | 2022 - 2023 |
| Triumph | Speed Triple 1200 RS | 2021 - 2023 |
| Triumph | Speed Triple R | 2012 - 2018 |
| Triumph | Speed Triple RS | 2018 - 2020 |
| Triumph | Speed Triple S | 2016 - 2020 |
| Triumph | Speed Twin 1200 | 2019 - 2023 |
| Triumph | Speed Twin 900 | 2023 |
| Triumph | Sprint 900 | 1993 - 1998 |
| Triumph | Sprint GT | 2011 - 2013 |
| Triumph | Sprint RS | 2000 - 2004 |
| Triumph | Sprint ST | 1999 - 2010 |
| Triumph | Street Cup | 2017 - 2020 |
| Triumph | Street Scrambler | 2017 - 2022 |
| Triumph | Street Triple | 2007 - 2018 |
| Triumph | Street Triple 765 Moto2 | 2023 |
| Triumph | Street Triple 765 R | 2023 |
| Triumph | Street Triple 765 RS | 2023 |
| Triumph | Street Triple R | 2008 - 2022 |
| Triumph | Street Triple RS | 2017 - 2022 |
| Triumph | Street Triple Rx | 2015 - 2017 |
| Triumph | Street Triple S | 2017 - 2022 |
| Triumph | Street Twin | 2016 - 2022 |
| Triumph | Thruxton | 2004 - 2015 |
| Triumph | Thruxton 1200 | 2016 - 2020 |
| Triumph | Thruxton 1200 R | 2016 - 2020 |
| Triumph | Thruxton Ace | 2015 |
| Triumph | Thruxton RS | 2020 - 2023 |
| Triumph | Thunderbird | 1995 - 2003 |
| Triumph | Thunderbird Sport | 1998 - 2004 |
| Triumph | Tiger 1050 | 2007 - 2013 |
| Triumph | Tiger 1200 Explorer | 2012 - 2015 |
| Triumph | Tiger 1200 Explorer XC | 2013 - 2021 |
| Triumph | Tiger 1200 Explorer XR | 2016 - 2021 |
| Triumph | Tiger 1200 GT / Pro | 2022 - 2023 |
| Triumph | Tiger 1200 GT Explorer | 2022 - 2023 |
| Triumph | Tiger 1200 Rally Explorer | 2022 - 2023 |
| Triumph | Tiger 1200 Rally Pro | 2022 - 2023 |
| Triumph | Tiger 800 XC | 2015 - 2019 |
| Triumph | Tiger 800 XR | 2015 - 2019 |
| Triumph | Tiger 800/ XC | 2011 - 2014 |
| Triumph | Tiger 850 Sport | 2021 - 2023 |
| Triumph | Tiger 900 | 1993 - 2000 |
| Triumph | Tiger 900 GT / Pro | 2020 - 2023 |
| Triumph | Tiger 900 Rally / Pro | 2020 - 2023 |
| Triumph | Tiger 955i | 2001 - 2006 |
| Triumph | Tiger Sport | 2013 - 2020 |
| Triumph | Tiger Sport 660 | 2022 - 2023 |
| Triumph | Trident 660 | 2021 - 2023 |
| Triumph | Trident 750 | 1991 - 1998 |
| Triumph | Trident 900 | 1991 - 1998 |
| Triumph | Trophy 1200 | 1992 - 2003 |
| Triumph | Trophy 900 | 1991 - 2001 |
| Triumph | Trophy/ SE | 2013 - 2017 |
| Triumph | TT 600 | 2000 - 2003 |
| Troxus | Dune 900 | 1 |
| Vespa | 946 | 2013 |
| Vespa | GT 125 | 2003 - 2007 |
| Vespa | GT 200 | 2003 - 2007 |
| Vespa | GTS 125 | 2008 - 2022 |
| Vespa | GTS 250 | 2008 - 2013 |
| Vespa | GTS 300 | 2008 - 2022 |
| Vespa | LX 125 | 2005 - 2013 |
| Vespa | LX 150 | 2006 - 2013 |
| Vespa | LX 50 | 2005 - 2013 |
| Vespa | Primavera / S 125 | 2013 - 2022 |
| Vespa | Primavera / S 150 | 2013 - 2022 |
| Vespa | Primavera / S 50 | 2013 - 2022 |
| Vespa | PX 100 | 1 |
| Vespa | PX 125 | 1 |
| Vespa | PX 150 | 1 |
| Vespa | PX 200 | 1 |
| Vespa | PX 80 | 1 |
| Vespa | S 125 | 2008 - 2013 |
| Vespa | S 50 | 2008 - 2013 |
| Vespa | Sport 125 | 2014 - 2016 |
| Vespa | Sport 50 | 2014 - 2016 |
| Vespa | Sprint / S 125 | 2014 - 2022 |
| Vespa | Sprint / S 50 | 2014 - 2022 |
| Vespa | Sprint 150 | 2016 - 2020 |
| Voge | 300 AC | 2021 - 2022 |
| Voge | 300 R | 2021 - 2022 |
| Voge | 500 AC | 2022 |
| Voge | 500 DS | 2021 - 2022 |
| Voge | 500 DSX | 2022 |
| Voge | 500 R | 2021 - 2022 |
| Voge | 650 DSX | 2022 |
| Voxan | Cafe Racer | 1998 - 2006 |
| Voxan | Roadster | 1998 - 2002 |
| Voxan | Roadster | 2004 - 2006 |
| Voxan | Scrambler | 2004 - 2006 |
| Yamaha | Aerox 50 | 1997 - 2018 |
| Yamaha | Aerox 50 Naked | 2013 - 2016 |
| Yamaha | BT 1100 Bulldog | 2002 - 2006 |
| Yamaha | BW 50 | 1992 - 1996 |
| Yamaha | BW's 125 | 2010 - 2014 |
| Yamaha | Cygnus R | 1995 - 2003 |
| Yamaha | Cygnus X | 2004 - 2016 |
| Yamaha | Cygnus XC 125 | 1994 - 2003 |
| Yamaha | Delight | 2013 - 2018 |
| Yamaha | Fazer 8 (FZ8 Fazer) | 2010 - 2016 |
| Yamaha | FJ 1200 | 1986 - 1999 |
| Yamaha | FJR 1300 | 2001 - 2020 |
| Yamaha | FZ 750 | 1985 - 1994 |
| Yamaha | FZ1 | 2006 - 2015 |
| Yamaha | FZ1 Fazer | 2006 - 2015 |
| Yamaha | FZ6 | 2004 - 2006 |
| Yamaha | FZ6 Fazer | 2004 - 2006 |
| Yamaha | FZ6 Fazer S2 | 2007 - 2010 |
| Yamaha | FZ6 S2 | 2007 - 2010 |
| Yamaha | FZ8 | 2010 - 2016 |
| Yamaha | FZS 1000 Fazer | 2001 - 2005 |
| Yamaha | FZS 600 Fazer | 1998 - 2003 |
| Yamaha | GTS 1000 | 1994 - 1999 |
| Yamaha | Jog R/ RR | 2002 - 2016 |
| Yamaha | Majesty S 125 | 2015 - 2016 |
| Yamaha | Majesty YP 125 | 1998 - 2011 |
| Yamaha | Majesty YP 250 | 1995 - 2007 |
| Yamaha | Majesty YP 400 | 2004 - 2013 |
| Yamaha | Maxster | 2001 - 2003 |
| Yamaha | MT-01 | 2005 - 2012 |
| Yamaha | MT-03 | 2006 - 2023 |
| Yamaha | MT-07 | 2013 - 2023 |
| Yamaha | MT-07 Tracer 700 | 2016 - 2020 |
| Yamaha | MT-09 / SP | 2013 - 2023 |
| Yamaha | MT-09 Tracer 900 | 2015 - 2020 |
| Yamaha | MT-10 / SP | 2016 - 2023 |
| Yamaha | MT-125 | 2014 - 2022 |
| Yamaha | Neos 50 | 1998 - 2018 |
| Yamaha | NMAX 125 | 2015 - 2020 |
| Yamaha | NMAX 155 | 2023 |
| Yamaha | SCR 950 | 2017 - 2020 |
| Yamaha | SR 125 | 1996 - 2002 |
| Yamaha | SR 250 | 1996 - 2002 |
| Yamaha | SR 400 | 2014 - 2016 |
| Yamaha | SR 500 | 1978 - 1999 |
| Yamaha | SZR 660 | 1996 - 2000 |
| Yamaha | TDM 850 | 1991 - 2001 |
| Yamaha | TDM 900 | 2002 - 2013 |
| Yamaha | Tenere 700 | 2019 - 2023 |
| Yamaha | Tenere 700 World Raid | 2022 - 2023 |
| Yamaha | Teos 125 | 2000 - 2004 |
| Yamaha | TMax 500 | 2001 - 2011 |
| Yamaha | TMax 530 | 2012 - 2020 |
| Yamaha | TMax 560 | 2021 - 2023 |
| Yamaha | Tracer 7 / GT | 2021 - 2023 |
| Yamaha | Tracer 9 / GT | 2021 - 2023 |
| Yamaha | TRX 850 | 1996 - 1999 |
| Yamaha | TT 600 R/RE | 1997 - 2004 |
| Yamaha | TT 600 S | 1993 - 1998 |
| Yamaha | TZR 50 | 2003 - 2011 |
| Yamaha | Versity 300 | 2003 - 2005 |
| Yamaha | Vity 125 | 2008 - 2014 |
| Yamaha | VMAX | 1985 - 2002 |
| Yamaha | VMAX 1700 | 2009 - 2016 |
| Yamaha | Why 50 | 1999 - 2010 |
| Yamaha | WR 125 R | 2009 - 2016 |
| Yamaha | WR 125 X | 2009 - 2016 |
| Yamaha | WR 250 F | 1 |
| Yamaha | WR 250 R | 2008 - 2016 |
| Yamaha | WR 250 X | 2008 - 2015 |
| Yamaha | X-City 125 | 2007 - 2012 |
| Yamaha | X-City 250 | 2007 - 2014 |
| Yamaha | X-Enter 125 | 2012 - 2020 |
| Yamaha | X-Enter 150 | 2012 - 2016 |
| Yamaha | X-Max 125 | 2005 - 2020 |
| Yamaha | X-Max 250 | 2005 - 2016 |
| Yamaha | X-Max 300 | 2017 - 2023 |
| Yamaha | X-Max 400 | 2013 - 2021 |
| Yamaha | XJ 600 F | 1984 - 1990 |
| Yamaha | XJ 600 N | 1998 - 2003 |
| Yamaha | XJ 600 S Diversion | 1991 - 2003 |
| Yamaha | XJ 900 F | 1985 - 1994 |
| Yamaha | XJ 900 S Diversion | 1994 - 2003 |
| Yamaha | XJ6 | 2009 - 2016 |
| Yamaha | XJ6 Diversion | 2009 - 2016 |
| Yamaha | XJ6 Diversion F | 2010 - 2016 |
| Yamaha | XJR 1200/ SP | 1994 - 1998 |
| Yamaha | XJR 1300 | 1999 - 2016 |
| Yamaha | XJR 1300 Racer | 2015 - 2016 |
| Yamaha | XSR 700 | 2016 - 2023 |
| Yamaha | XSR 900 | 2016 - 2023 |
| Yamaha | XT 1200 Z Super Tenere | 2010 - 2020 |
| Yamaha | XT 125 R | 2005 - 2012 |
| Yamaha | XT 125 X | 2005 - 2012 |
| Yamaha | XT 600 E | 1990 - 2003 |
| Yamaha | XT 660 R | 2004 - 2016 |
| Yamaha | XT 660 X | 2004 - 2016 |
| Yamaha | XT 660 Z Tenere | 2008 - 2016 |
| Yamaha | XTZ 660 Tenere | 1991 - 1999 |
| Yamaha | XTZ 750 Super Tenere | 1989 - 1997 |
| Yamaha | YBR 125 | 2003 - 2016 |
| Yamaha | YFM 350 Grizzly | 1 |
| Yamaha | YFM 350 R | 1 |
| Yamaha | YFM 450 Grizzly | 1 |
| Yamaha | YFM 450 Kodiak | 1 |
| Yamaha | YFM 450 R | 1 |
| Yamaha | YFM 550 Grizzly | 1 |
| Yamaha | YFM 660 Grizzly | 1 |
| Yamaha | YFM 660 R | 1 |
| Yamaha | YFM 700 Grizzly | 1 |
| Yamaha | YFM 700 Kodiak | 1 |
| Yamaha | YFM 700 R | 1 |
| Yamaha | YFZ 350 Banshee | 1 |
| Yamaha | YFZ 450 | 1 |
| Yamaha | YFZ 450 R | 1 |
| Yamaha | YS 125 | 2018 - 2020 |
| Yamaha | YZF 1000 R Thunderace | 1996 - 2002 |
| Yamaha | YZF 600 R Thundercat | 1996 - 2002 |
| Zontes | 310 R | 2021 |
| Zontes | 310 T1 | 2021 |
| Zontes | 310 T2 | 2021 |
| Zontes | 310 V | 2021 |
| Zontes | 310 X | 2021 |
| Zontes | 350-GK | 2022 |
| Zontes | 350-T1 | 2022 |
| Zontes | 350-T2 | 2022 |
| Zontes | 350-V1 | 2022 |
| Zontes | 350-X1 | 2022 |
Downloads
Mounting instructions


Be the first to review this product