by 35% code: MOTEA35£94.24
30 day return policy
Very fast delivery
Delivery: 13.12.2023 - 19.12.2023
Sku: 984972-0
Motorbike Crash Bar Highway Footpegs Craftride CF3S for 32mm in chrome
Important: This is a universal item, not adapted to a specific model. In many cases, individual adjustments are required for mounting. Please check the dimensions and pictures to see if mounting is possible for your motorcycle.
Camber bar footrest CF3S
Vibration damping
Thick rubber pads
Emotionless driving
Relaxed seating position
Für 32 mm (1 1/4 inch) tube diameter
Material: stainless steel
Supplied as a pair for right and left side
Other products you might like

The crash bar footrests CF3S from Craftride for 32mm in chrome
For motorcyclists the own machine is the absolute heart. That's why they are cared for and cared for as best they can. This is why many motorcyclists attach crash bars to their machines. These should protect against expensive damage when overturning. Such crash bars can be used by riders not only to protect the machine, but also for their own comfort. For this purpose, the crash bars can be equipped with footrests.
The crash bars footrests CF3S from the manufacturer Craftride in chrome allow you to ride fatigue-free in a relaxed sitting position on your motorcycle. Suitable for 32mm (1 1/4 inch) tube diameters, you can put your legs up on the footrests. Their thick rubber pad provides optimum vibration damping. This makes bumps on the road, such as potholes, less noticeable for you. In addition to comfort, Craftride's motor protection footrests also enhance the look of your machine.
For 32mm tube diameter (1 1/4")
More relaxed driving position of the driver
Dampens vibrations
With thick rubber pad
Delivery in pairs (right and left)
You won't regret investing in Craftride's high-quality CF3S footrests. The motor protection footrests offer your motorcycle an optical eye-catcher and create you as a rider an improved comfort. With your delivery you receive the footrests directly in the set for the right and left side.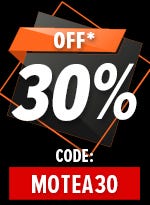 Fits on the following models:
| Make | Name | Year |
| --- | --- | --- |
| Aprilia | Classic 125 | 1997 - 2001 |
| Aprilia | Red Rose 125 | 1989 - 1997 |
| Aprilia | Red Rose 50 | 1992 - 1996 |
| BMW | R 1200 C | 1997 - 2005 |
| BMW | R 1200 C Montauk | 2003 - 2005 |
| BMW | R 1200 CL | 2002 - 2005 |
| BMW | R 18 | 2020 - 2023 |
| BMW | R 18 B | 2022 - 2023 |
| BMW | R 18 Classic | 2021 - 2023 |
| BMW | R 18 Transcontinental | 2022 - 2023 |
| BMW | R 850 C | 1998 |
| Boss Hoss | all models | 1 |
| Daelim | Daystar 125 | 2000 - 2020 |
| Daelim | Daystar 250 | 2014 - 2015 |
| Daelim | VC 125 F/ Advance | 1995 - 1997 |
| Daelim | VS 125/ Evolution | 1997 - 2004 |
| Daelim | VT 125/ Evolution | 1998 - 2003 |
| Honda | Black Widow 750 | 2000 - 2003 |
| Honda | CA 125 Rebel | 1995 - 2001 |
| Honda | CMX 250 Rebel | 1996 - 1999 |
| Honda | F6C | 2014 - 2016 |
| Honda | F6C Valkyrie | 1996 - 2003 |
| Honda | Rebel 1100 CMX | 2021 - 2023 |
| Honda | Rebel 500 | 2017 - 2018 |
| Honda | Rebel 500 CMX | 2019 - 2023 |
| Honda | Shadow 750 Black Spirit C2B | 2010 - 2016 |
| Honda | Shadow VT 1100 C2 | 1995 - 2000 |
| Honda | Shadow VT 1100 C3 Aero | 1998 - 2000 |
| Honda | Shadow VT 125 C | 1999 - 2009 |
| Honda | Shadow VT 600 C | 1988 - 2000 |
| Honda | Shadow VT 750 C | 1997 - 2016 |
| Honda | Shadow VT 750 Spirit | 2007 - 2013 |
| Honda | VF 750 C Magna | 1993 - 2003 |
| Honda | VT 1300 CX Fury | 2010 - 2016 |
| Honda | VT 750 S | 2010 - 2012 |
| Honda | VTX 1300 | 2002 - 2010 |
| Honda | VTX 1300 C | 2002 - 2010 |
| Honda | VTX 1300 R/S | 2002 - 2010 |
| Honda | VTX 1800 | 2001 - 2010 |
| Honda | VTX 1800 C | 2001 - 2010 |
| Honda | VTX 1800 R/S | 2001 - 2010 |
| Hyosung | Cruise I | 1997 - 1998 |
| Hyosung | Cruise II | 1998 - 2002 |
| Hyosung | GV 125 | 2000 - 2016 |
| Hyosung | GV 125 S Aquila | 2020 - 2022 |
| Hyosung | GV 250/i | 2000 - 2016 |
| Hyosung | GV 300 S Aquila | 2021 - 2023 |
| Hyosung | GV 650/i | 2006 - 2016 |
| Hyosung | GV 700 C | 2010 - 2014 |
| Hyosung | ST 700 i / ST 7 | 2011 - 2016 |
| Indian | Challenger | 2020 - 2023 |
| Indian | Challenger Dark Horse | 2020 - 2023 |
| Indian | Challenger Limited | 2020 - 2023 |
| Indian | Chief | 2018 - 2022 |
| Indian | Chief Bobber | 2021 - 2023 |
| Indian | Chief Bobber Dark Horse | 2021 - 2023 |
| Indian | Chief Classic | 2015 - 2018 |
| Indian | Chief Dark Horse | 2015 - 2023 |
| Indian | Chief Vintage | 2015 - 2021 |
| Indian | Chieftain | 2015 - 2019 |
| Indian | Chieftain | 2019 - 2022 |
| Indian | Chieftain Classic | 2018 - 2019 |
| Indian | Chieftain Dark Horse | 2017 - 2023 |
| Indian | Chieftain Elite | 2018 - 2020 |
| Indian | Chieftain Limited | 2018 - 2023 |
| Indian | Pursuit Dark Horse | 2023 |
| Indian | Pursuit Limited | 2023 |
| Indian | Roadmaster | 2015 - 2023 |
| Indian | Roadmaster Classic | 2017 - 2018 |
| Indian | Roadmaster Dark Horse | 2020 - 2023 |
| Indian | Roadmaster Elite | 2018 - 2021 |
| Indian | Roadmaster Limited | 2021 - 2023 |
| Indian | Scout | 2015 - 2023 |
| Indian | Scout Bobber | 2018 - 2023 |
| Indian | Scout Bobber Twenty | 2020 - 2023 |
| Indian | Scout Rogue | 2023 |
| Indian | Scout Sixty | 2016 - 2021 |
| Indian | Sport Chief | 2023 |
| Indian | Springfield | 2017 - 2023 |
| Indian | Springfield Dark Horse | 2018 - 2023 |
| Indian | Super Chief | 2021 - 2023 |
| Indian | Super Chief Limited | 2021 - 2023 |
| Indian | Vintage | 2021 |
| Indian | Vintage Dark Horse | 2021 |
| Junak | M16 320 | 2016 - 2017 |
| Kawasaki | EL 250 Eliminator | 1988 - 1995 |
| Kawasaki | EL 252 Eliminator | 1996 - 2003 |
| Kawasaki | Eliminator 125 | 1998 - 2007 |
| Kawasaki | EN 500 | 1990 - 2005 |
| Kawasaki | VN 1500 Classic | 1996 - 2002 |
| Kawasaki | VN 1500 Classic Tourer | 1998 - 2003 |
| Kawasaki | VN 1500 Drifter | 1999 - 2003 |
| Kawasaki | VN 1500 Mean Streak | 2001 - 2003 |
| Kawasaki | VN 1600 Classic | 2003 - 2008 |
| Kawasaki | VN 1600 Classic Tourer | 2005 - 2008 |
| Kawasaki | VN 1600 Mean Streak | 2004 - 2008 |
| Kawasaki | VN 1700 Classic | 2009 - 2015 |
| Kawasaki | VN 1700 Classic Tourer | 2009 - 2016 |
| Kawasaki | VN 1700 Voyager | 2009 - 2016 |
| Kawasaki | VN 1700 Voyager Custom | 2010 - 2014 |
| Kawasaki | VN 2000 | 2004 - 2008 |
| Kawasaki | VN 2000 Classic | 2008 - 2011 |
| Kawasaki | VN 800 | 1994 - 1999 |
| Kawasaki | VN 800 Classic | 1996 - 2006 |
| Kawasaki | VN 800 Drifter | 1999 - 2003 |
| Kawasaki | VN 900 Classic | 2006 - 2016 |
| Kawasaki | VN 900 Custom | 2007 - 2016 |
| Kawasaki | VN 900 Light Tourer | 2010 - 2014 |
| Kawasaki | VN-15 | 1988 - 1995 |
| Kawasaki | Vulcan 1700 Nomad | 2015 - 2016 |
| Kawasaki | Vulcan 1700 Voyager | 2015 - 2016 |
| Kawasaki | Vulcan 900 Classic | 2015 - 2017 |
| Kawasaki | Vulcan 900 Custom | 2015 - 2017 |
| Kawasaki | Vulcan S | 2015 - 2023 |
| Kawasaki | Vulcan S Café | 2017 - 2019 |
| Keeway | Blackster 250 | 2015 - 2020 |
| Keeway | Cruiser 250 | 2006 - 2012 |
| Keeway | Speed 125 | 2007 - 2012 |
| Keeway | Superlight 125 | 2007 - 2020 |
| Keeway | V302C | 2023 |
| Kymco | Hipster 125 | 2002 - 2005 |
| Kymco | Venox 250 | 2003 - 2012 |
| Kymco | Zing 125 | 1996 - 2007 |
| Kymco | Zing 125 II | 2008 - 2014 |
| Moto Guzzi | Audace | 2015 - 2020 |
| Moto Guzzi | Bellagio | 2007 - 2014 |
| Moto Guzzi | California | 1998 - 2012 |
| Moto Guzzi | California 1400 Custom | 2013 - 2016 |
| Moto Guzzi | California 1400 Touring | 2013 - 2020 |
| Moto Guzzi | California 1400 Touring SE | 2015 - 2016 |
| Moto Guzzi | Eldorado | 2015 - 2020 |
| Moto Guzzi | Griso 1100 | 2005 - 2008 |
| Moto Guzzi | Griso 850 | 2006 - 2007 |
| Moto Guzzi | Griso 8V | 2007 - 2017 |
| Moto Guzzi | MGX-21 | 2016 - 2020 |
| Moto Guzzi | Nevada 750 | 1990 - 2016 |
| Moto Guzzi | V9 Bobber | 2016 - 2023 |
| Moto Guzzi | V9 Bobber Sport | 2019 - 2021 |
| Moto Guzzi | V9 Roamer | 2016 - 2023 |
| Royal Enfield | Meteor 350 | 2021 - 2023 |
| Royal Enfield | Super Meteor 650 | 2023 |
| Suzuki | GN 125 | 1991 - 1999 |
| Suzuki | GN 250 | 1982 - 1999 |
| Suzuki | Intruder C 1500 | 2005 - 2007 |
| Suzuki | Intruder C 1500 T | 2013 - 2016 |
| Suzuki | Intruder C 1800 R/RT | 2008 - 2012 |
| Suzuki | Intruder C 800 | 2005 - 2017 |
| Suzuki | Intruder M 1500 | 2009 - 2010 |
| Suzuki | Intruder M 1600 | 2005 |
| Suzuki | Intruder M 1800 R | 2006 - 2017 |
| Suzuki | Intruder M 1800 R2 | 2008 - 2010 |
| Suzuki | Intruder M 800 | 2005 - 2017 |
| Suzuki | Intruder VL 125 | 1999 - 2007 |
| Suzuki | Intruder VL 1500 LC | 1998 - 2004 |
| Suzuki | Intruder VL 250 LC | 2000 - 2001 |
| Suzuki | Intruder VL 800 Volusia | 2001 - 2004 |
| Suzuki | Intruder VS 1400 | 1986 - 2003 |
| Suzuki | Intruder VS 600 | 1995 - 1998 |
| Suzuki | Intruder VS 750 | 1986 - 1991 |
| Suzuki | Intruder VS 800 | 1992 - 2000 |
| Suzuki | LS 650 Savage | 1986 - 2001 |
| Suzuki | Marauder GZ 125 | 1998 - 2001 |
| Suzuki | Marauder GZ 250 | 1999 - 2001 |
| Suzuki | Marauder VZ 1600 | 2004 |
| Suzuki | Marauder VZ 800 | 1996 - 2003 |
| SYM | Husky 125 | 1996 - 2007 |
| Triumph | America | 2002 - 2016 |
| Triumph | America LT | 2014 - 2016 |
| Triumph | Bonneville Bobber | 2017 - 2023 |
| Triumph | Bonneville Bobber Black | 2018 - 2021 |
| Triumph | Bonneville Speedmaster | 2018 - 2023 |
| Triumph | Rocket III | 2004 - 2009 |
| Triumph | Rocket III Classic | 2006 - 2009 |
| Triumph | Rocket III Roadster | 2010 - 2018 |
| Triumph | Rocket III Touring | 2008 - 2014 |
| Triumph | Rocket X | 2015 |
| Triumph | Speedmaster | 2003 - 2016 |
| Triumph | Thunderbird | 1995 - 2003 |
| Triumph | Thunderbird | 2009 - 2015 |
| Triumph | Thunderbird Commander | 2014 - 2018 |
| Triumph | Thunderbird LT | 2014 - 2018 |
| Triumph | Thunderbird Nightstorm | 2015 |
| Triumph | Thunderbird Storm | 2011 - 2018 |
| Victory | Boardwalk | 2013 - 2015 |
| Victory | Cross Country/ Tour | 2010 - 2017 |
| Victory | Cross Roads | 2010 - 2012 |
| Victory | Cross Roads Classic | 2012 - 2014 |
| Victory | Gunner | 2015 - 2017 |
| Victory | Hammer 8-Ball | 2012 - 2016 |
| Victory | Hammer/ S | 2007 - 2016 |
| Victory | Hard Ball | 2012 - 2013 |
| Victory | High Ball | 2012 - 2017 |
| Victory | Judge | 2012 - 2017 |
| Victory | Kingpin | 2007 - 2012 |
| Victory | Magnum | 2015 - 2017 |
| Victory | Magnum X-1 | 2015 |
| Victory | Ness Cross Country | 2014 |
| Victory | Octane | 2016 - 2017 |
| Victory | Vegas | 2007 - 2016 |
| Victory | Vegas 8-Ball | 2005 - 2016 |
| Victory | Vegas Jackpot | 2008 - 2014 |
| Victory | Vision Tour | 2008 - 2016 |
| Yamaha | SR 125 | 1996 - 2002 |
| Yamaha | SR 250 | 1996 - 2002 |
| Yamaha | XV 1100 Virago | 1989 - 1999 |
| Yamaha | XV 125 Virago | 1997 - 2001 |
| Yamaha | XV 1600 A Wild Star | 1999 - 2004 |
| Yamaha | XV 1700 Road Star Warrior | 2003 - 2005 |
| Yamaha | XV 1900 Midnight Star | 2006 - 2016 |
| Yamaha | XV 250 Virago | 1989 - 2000 |
| Yamaha | XV 535 Virago | 1988 - 2003 |
| Yamaha | XV 750 Virago | 1992 - 1997 |
| Yamaha | XV 950 | 2014 - 2018 |
| Yamaha | XV 950 R | 2014 - 2020 |
| Yamaha | XV 950 Racer | 2016 |
| Yamaha | XVS 1100 A Drag Star Classic | 2000 - 2007 |
| Yamaha | XVS 1100 Drag Star | 1999 - 2002 |
| Yamaha | XVS 125 Drag Star | 2000 - 2009 |
| Yamaha | XVS 1300 A Midnight Star | 2007 - 2016 |
| Yamaha | XVS 1300 Custom | 2014 - 2016 |
| Yamaha | XVS 250 Drag Star | 2001 - 2009 |
| Yamaha | XVS 650 A Drag Star Classic | 1998 - 2007 |
| Yamaha | XVS 650 Drag Star | 1996 - 2003 |
| Yamaha | XVS 950 A Midnight Star | 2009 - 2016 |
| Yamaha | XVZ 1300 A Royal Star | 1996 - 1999 |
| Yamaha | YBR 125 Custom | 2008 - 2016 |
Be the first to review this product