by 35% code: MOTEA35£51.99
30 day return policy
Very fast delivery
Delivery: 13.12.2023 - 19.12.2023
Sku: 400404-0
Motorbike Gel Seat Pad Tourtecs L Comfort Seat universal in black
Gel comfort cushion L
Incl. rain cover
Breathable cover
Perfect for longer rides
Optimal weight distribution
Anti-slip coating on underside
Absorbs vibrations and shocks
Fits almost all seat bases & pillion seat
1 cm gel insert - seat height remains almost unchanged
Size L (see picture): 33 x 26,5 x 19,4 cm
Scope of delivery: gel seat cushion, rain cover, fastening straps
Other products you might like

The motorcycle gel seat pad L universal by Tourtecs in black
Anyone who has ever sat on a motorcycle for a long time knows that sitting comfort usually decreases with every kilometre you cover. Strong vibrations and punctual pressure make the body slowly exhausted and start to hurt. As great as the passion for riding a motorcycle is, the body needs a break. Motorcycle seat pads with gel cushions provide a quick, affordable and comfortable solution to this problem. They protect your back, ensure a firm fit and significantly increase the sitting comfort on the bike. So with seat bench cushions you will find an easy way to counteract the pain that lasts for days, reduce discomfort and enjoy the ride comfortably from start to finish.
With the gel seat cushion L, the Tourtecs brand offers a clean and high-quality product with quality and comfort. The motorcycle seat cushion has a sewn-in gel insert. The special nature of the gel ensures that the rider's body weight is evenly distributed on the seat cushion. This counteracts the selective pressure and the seat cushion adapts ideally to the rider. The Gelpad motorcycle seat has an optimum thickness of 1 cm. This ensures the comfort effect without increasing the seat height significantly. The seat cushion absorbs additional vibrations and shocks. These are only transmitted to the driver to a reduced extent, which optimises the considerable sitting comfort, especially on longer tours. This also prevents numbness and circulatory disorders in bikers. The quality of the Tourtecs comfort bench seat ensures a firm fit thanks to its anti-slip coating. So saddle slides are a thing of the past!
Seat cushion with gel inlay
Even weight distribution
Prevents punctual pressure
Significantly increases sitting comfort
Low seat increase thanks to cushion thickness of 1 cm
Cover made of breathable material
Absorbs vibrations and shocks
With anti-slip coating for stable grip
Attachment to motorcycle seat with straps
Incl. rain cover
Also suitable for many pillion seats, scooters and quads
Dimensions (see illustration): 33 x 26,5 x 19,4 cm
Make uncomfortable motorcycle seat cushions comfortable again. With the seat cushion L from Tourtecs, comfort is no longer a problem, even on long tours. Thanks to the fastening by means of buckles, the accessories can be attached without great (time) effort. So you can attach and remove your seat cushion within seconds. This allows you to individually use different seat cushions adapted to the driver and the intended use. With your delivery you will receive the gel seat cushion L from Tourtecs, a rain cover and the necessary fastening straps.
Note: Please note that the seat cushion L from Tourtecs is suitable for the benches of almost all motorcycles, scooters and quads as well as for many passenger seats.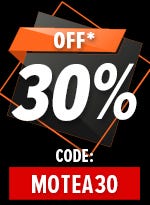 Häufige Fragen und Antworten zu diesem Artikel:

Frage: Welche Größe ist für mein Modell geeignet ?
Antwort: Beim Komfort handelt es sich stets um ein individuelles Empfinden, abhänging von Körpergröße, Gewicht usw. Aus diesem Grund können wir leider keine direkte Empfehlung geben welches Kissen für dich optimal geeignet ist. Hier würden dich darum bitten anhand der Maßangaben zu bestimmen welche Größe dir eher entsprechen würde.


Be the first to review this product