by 35% code: MOTEA35£328.24
30 day return policy
Very fast delivery
Delivery: 08.12.2023 - 14.12.2023
Sku: 966266-0
Motorbike Hard Saddlebag Set Craftride K3 33Ltr side case incl Mouting Brackets in black
Hard case set K3
With holder
Custom look and casual bagger look
Locks right and left equally
Hehaviour made of unbreakable ABS plastic
Matt and hard-wearing imitation leather cover
Volume: 33 litres
Size (LxWxH): 70 x 27 x 34 cm
Scope of delivery: side cases (pair), mounting kit, 2 keys
Important: This is a universal item, not adapted to a specific model. In many cases, individual adjustments are required for mounting. Please check the dimensions and pictures to see if mounting is possible for your motorcycle.
Other products you might like

The side case set with 33Ltr by Craftride
If you go on tour with your motorcycle, you will always ask yourself how best to stow your luggage. For both long and short tours, you need storage space to store your valuables and other things during the ride. It is important that the luggage is stowed securely and does not restrict the rider on the motorcycle. If these points are fulfilled, the appearance of the motorcycle pannier on his custom bike also plays a role for one or the other biker.
The side case set "K3" from the accessories of the manufacturer of Craftride combines all these points in a high quality product. The set consists of a pair of hard cases for the right and left side, robust metal holding kits and two keys. Please note that the locks on the right and left side have the same key. The side cases are durable and unbreakable due to their high-strength ABS housing. In addition, they have a matt imitation leather cover. This gives your bike a unique custom look as well as a casual bagger look. With a total of 33 litres of storage space, the set offers enough space to store valuables and other small items.
Safe luggage transport
With matt imitation leather cover
Unbreakable and hard-wearing
For Chopper, Cruiser and Custombikes
Housing made of high-strength ABS
Same locking locks right and left
Mounting with metal mounting kit
Casual bagger look und unique custom look
Volume: 33 litres
Dimensions (LxWxH): 70 x 27 x 34 cm
The side case set "K3" is a universal product, therefore adjustments may be necessary for the assembly of the hard case.
Important: The models listed are examples only. Before buying, please check the dimensions and pictures to see if it is possible to fit your motorcycle model.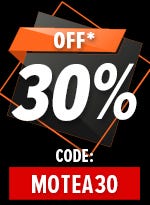 Fits on the following models:
| Make | Name | Year |
| --- | --- | --- |
| BMW | R 18 | 2020 - 2023 |
| Honda | CA 125 Rebel | 1995 - 2001 |
| Honda | Rebel 1100 CMX | 2021 - 2023 |
| Honda | Rebel 500 | 2017 - 2018 |
| Honda | Rebel 500 CMX | 2019 - 2023 |
| Honda | Shadow 750 Black Spirit C2B | 2010 - 2016 |
| Honda | Shadow VT 1100 C2 | 1995 - 2000 |
| Honda | Shadow VT 1100 C3 Aero | 1998 - 2000 |
| Honda | Shadow VT 125 C | 1999 - 2009 |
| Honda | Shadow VT 600 C | 1988 - 2000 |
| Honda | Shadow VT 750 C | 1997 - 2016 |
| Honda | Shadow VT 750 Spirit | 2007 - 2013 |
| Honda | VF 750 C Magna | 1993 - 2003 |
| Honda | VT 1300 CX Fury | 2010 - 2016 |
| Honda | VTX 1300 | 2002 - 2010 |
| Honda | VTX 1300 C | 2002 - 2010 |
| Honda | VTX 1800 | 2001 - 2010 |
| Honda | VTX 1800 C | 2001 - 2010 |
| Honda | VTX 1800 R/S | 2001 - 2010 |
| Hyosung | Cruise I | 1997 - 1998 |
| Hyosung | Cruise II | 1998 - 2002 |
| Hyosung | GV 125 | 2000 - 2016 |
| Hyosung | GV 250/i | 2000 - 2016 |
| Hyosung | GV 650/i | 2006 - 2016 |
| Hyosung | GV 700 C | 2010 - 2014 |
| Hyosung | ST 700 i / ST 7 | 2011 - 2016 |
| Indian | Chief | 2021 - 2022 |
| Indian | Chief Bobber | 2021 - 2023 |
| Indian | Chief Bobber Dark Horse | 2021 - 2023 |
| Indian | Scout Bobber Twenty | 2020 - 2023 |
| Indian | Scout Sixty | 2021 |
| Indian | Sport Chief | 2023 |
| Indian | Super Chief | 2021 - 2023 |
| Indian | Super Chief Limited | 2021 - 2023 |
| Kawasaki | EN 500 | 1990 - 2005 |
| Kawasaki | VN 1500 Classic | 1996 - 2002 |
| Kawasaki | VN 1500 Classic Tourer | 1998 - 2003 |
| Kawasaki | VN 1500 Drifter | 1999 - 2003 |
| Kawasaki | VN 1500 Mean Streak | 2001 - 2003 |
| Kawasaki | VN 2000 | 2004 - 2008 |
| Kawasaki | VN 2000 Classic | 2008 - 2011 |
| Kawasaki | VN 800 | 1994 - 1999 |
| Kawasaki | VN 800 Classic | 1996 - 2006 |
| Kawasaki | VN 900 Classic | 2006 - 2016 |
| Kawasaki | VN 900 Custom | 2007 - 2016 |
| Kawasaki | VN 900 Light Tourer | 2010 - 2014 |
| Kawasaki | VN-15 | 1988 - 1995 |
| Kawasaki | Vulcan 900 Classic | 2015 - 2017 |
| Kawasaki | Vulcan 900 Custom | 2015 - 2017 |
| Kawasaki | Vulcan S | 2015 - 2023 |
| Kawasaki | Vulcan S Café | 2017 - 2019 |
| Keeway | Blackster 250 | 2015 - 2020 |
| Keeway | Cruiser 250 | 2006 - 2012 |
| Keeway | Superlight 125 | 2007 - 2020 |
| Keeway | V302C | 2023 |
| Moto Guzzi | California | 1998 - 2012 |
| Moto Guzzi | Nevada 750 | 1990 - 2016 |
| Suzuki | Intruder C 1500 | 2005 - 2007 |
| Suzuki | Intruder C 1800 R/RT | 2008 - 2012 |
| Suzuki | Intruder C 800 | 2005 - 2017 |
| Suzuki | Intruder M 1600 | 2005 |
| Suzuki | Intruder M 1800 R | 2006 - 2017 |
| Suzuki | Intruder VL 125 | 1999 - 2007 |
| Suzuki | Intruder VS 1400 | 1986 - 2003 |
| Suzuki | Intruder VS 600 | 1995 - 1998 |
| Suzuki | LS 650 Savage | 1986 - 2001 |
| Suzuki | Marauder GZ 125 | 1998 - 2001 |
| Suzuki | Marauder GZ 250 | 1999 - 2001 |
| Suzuki | Marauder VZ 1600 | 2004 |
| Suzuki | Marauder VZ 800 | 1996 - 2003 |
| Triumph | America | 2002 - 2016 |
| Triumph | America LT | 2014 - 2016 |
| Triumph | Rocket III | 2004 - 2009 |
| Triumph | Rocket III Classic | 2006 - 2009 |
| Triumph | Rocket III Roadster | 2010 - 2018 |
| Triumph | Rocket X | 2015 |
| Triumph | Speedmaster | 2003 - 2016 |
| Triumph | Thunderbird | 1995 - 2003 |
| Triumph | Thunderbird | 2009 - 2015 |
| Triumph | Thunderbird Commander | 2014 - 2018 |
| Triumph | Thunderbird LT | 2014 - 2018 |
| Triumph | Thunderbird Storm | 2011 - 2018 |
| Victory | Boardwalk | 2013 - 2015 |
| Victory | Gunner | 2015 - 2017 |
| Victory | Hammer 8-Ball | 2012 - 2016 |
| Victory | Hammer/ S | 2007 - 2016 |
| Victory | Hard Ball | 2012 - 2013 |
| Victory | Judge | 2012 - 2017 |
| Victory | Kingpin | 2007 - 2012 |
| Victory | Vegas | 2007 - 2016 |
| Victory | Vegas 8-Ball | 2005 - 2016 |
| Victory | Vegas Jackpot | 2008 - 2014 |
| Yamaha | XV 1100 Virago | 1989 - 1999 |
| Yamaha | XV 125 Virago | 1997 - 2001 |
| Yamaha | XV 1700 Road Star Warrior | 2003 - 2005 |
| Yamaha | XV 1900 Midnight Star | 2006 - 2016 |
| Yamaha | XV 250 Virago | 1989 - 2000 |
| Yamaha | XV 535 Virago | 1988 - 2003 |
| Yamaha | XV 750 Virago | 1992 - 1997 |
| Yamaha | XV 950 | 2014 - 2018 |
| Yamaha | XV 950 R | 2014 - 2020 |
| Yamaha | XVS 1100 A Drag Star Classic | 2000 - 2007 |
| Yamaha | XVS 1100 Drag Star | 1999 - 2002 |
| Yamaha | XVS 125 Drag Star | 2000 - 2009 |
| Yamaha | XVS 1300 A Midnight Star | 2007 - 2016 |
| Yamaha | XVS 1300 Custom | 2014 - 2016 |
| Yamaha | XVS 250 Drag Star | 2001 - 2009 |
| Yamaha | XVS 650 A Drag Star Classic | 1998 - 2007 |
| Yamaha | XVS 650 Drag Star | 1996 - 2003 |
| Yamaha | XVS 950 A Midnight Star | 2009 - 2016 |
Downloads
Mounting instructions


Be the first to review this product