by 30% code: MOTEA30£87.49
30 day return policy
Very fast delivery
Delivery: 06.12.2023 - 12.12.2023
Sku: 303879-0
Motorbike Scissor Lift ConStands Mini-Lift Moto Jack 500kg in orange
Important: This is a universal item, not adapted to a specific model. In many cases, individual adjustments are required for mounting. Please check the dimensions and pictures to see if mounting is possible for your motorcycle.
Solid compact bike lift for hobby and workshop use
Can be placed under frame, engine or swing arms
Ideal for comfortable and safe working at the front and rear wheel
The easy use makes the ConStands Mini-Lift the ideal tool for repairs and maintenance of custom bikes and many other models with double-cradle tubular frame
Includes rubber-coated, individually adjustable carriers and crank handle
We recommend the use of tensioning belts during hibernation
Technical data:
Contact surface (LxWxH) 45 x 15 x 9 cm
Min. Height 9 cm (without carriers)
Max. Height 50 cm
Weight approx. 14,5 Kg
Capacity 500 Kg
Other products you might like

The scissor jack Mini-Lift from ConStands in orange
With the motorcycle lift "Mini-Lift" from ConStands you can jack up your motorbike easily and quickly. Compact, solid and practical in design, it trumps with high functionality and easy handling. You can attach the motorcycle jack to the swing arm, the frame or the engine and crank it up and down effortlessly with the crank handle provided. The working height of the assembly stand is adjustable between 26.5 and 64.5 cm. This makes service, repair and maintenance work on the front and rear wheels more convenient and safe.
The stable and robust design of the "Mini-Lift" motorcycle jack in orange promises a solid stand of your machine in jacked-up condition. Therefore it is ideal for wintering or other longer standing phases. Here we recommend an additional fixation by tension belts.
Robust design
Ideal for hibernation
Securing the height with safety pin
Working height adjustable from 26.5 to 64.5 cm
Positioning under frame, motor or swing arm
Safe working on front and rear wheel
Easy lifting up and down by means of hand crank
Incl. hand crank and 2 supports
Support surface (LxW): 48 x15 cm
Min. / Max. ground clearance: 9 / 50 cm (without supports)
Colour: orange
Load capacity: max. 500 kg
Small, handy and compact in size, the motorcycle lift "Mini-Lift" in orange from ConStands is ideal for every hobby or professional workshop. With its own weight of approx. 14.5 kg it has a maximum load capacity of approx. 500 kg. Therefore it is also optimally suited for heavy machines.
Note: When using the supports it is important to know the centre of mass of the motorcycle.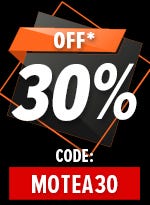 Fits on the following models:
| Make | Name | Year |
| --- | --- | --- |
| Aprilia | Classic 125 | 1997 - 2001 |
| Aprilia | Red Rose 125 | 1989 - 1997 |
| Aprilia | Red Rose 50 | 1992 - 1996 |
| Aprilia | RST 1000 Futura | 2001 - 2004 |
| Benelli | Imperiale 400 | 2018 - 2023 |
| BMW | F 900 XR | 2020 - 2023 |
| BMW | R 1200 C | 1997 - 2005 |
| BMW | R 1200 C Montauk | 2003 - 2005 |
| BMW | R 1200 CL | 2002 - 2005 |
| BMW | R 1200 R Classic | 2011 - 2012 |
| BMW | R 18 | 2020 - 2023 |
| BMW | R 18 B | 2022 - 2023 |
| BMW | R 18 Classic | 2021 - 2023 |
| BMW | R 18 Transcontinental | 2022 - 2023 |
| BMW | R 45 | 1978 - 1985 |
| BMW | R 65 | 1978 - 1993 |
| BMW | R 850 C | 1998 |
| BMW | S 1000 XR | 2020 - 2023 |
| Boss Hoss | all models | 1 |
| BSA | Gold Star | 2023 |
| Buell | 1125 R | 2008 - 2010 |
| Buell | S3 Thunderbolt | 1997 - 1999 |
| Buell | XB12 R Firebolt | 2003 - 2007 |
| Buell | XB9 R Firebolt | 2002 - 2004 |
| CFMOTO | 450 SR | 2023 |
| Daelim | Daystar 125 | 2000 - 2020 |
| Daelim | Daystar 250 | 2014 - 2015 |
| Daelim | Roadwin 125 R FI | 2008 - 2013 |
| Daelim | Roadwin 125/ FI | 2004 - 2016 |
| Daelim | Roadwin 250 | 2014 - 2015 |
| Daelim | VC 125 F/ Advance | 1995 - 1997 |
| Daelim | VS 125/ Evolution | 1997 - 2004 |
| Daelim | VT 125/ Evolution | 1998 - 2003 |
| Derbi | Mulhacen 125 | 2007 - 2011 |
| Derbi | Mulhacen 659 | 2007 - 2011 |
| Ducati | GT 1000 | 2006 - 2010 |
| Ducati | Scrambler | 2015 - 2017 |
| Ducati | Scrambler 1100 | 2018 - 2020 |
| Ducati | Scrambler 1100 Pro / Dark | 2020 - 2023 |
| Ducati | Scrambler 1100 Special | 2018 - 2020 |
| Ducati | Scrambler 1100 Sport | 2018 - 2020 |
| Ducati | Scrambler 1100 Sport Pro | 2020 - 2023 |
| Ducati | Scrambler 1100 Tribute Pro | 2022 - 2023 |
| Ducati | Scrambler Café Racer | 2017 - 2020 |
| Ducati | Scrambler Classic | 2015 - 2018 |
| Ducati | Scrambler Desert Sled | 2017 - 2022 |
| Ducati | Scrambler Flat Track Pro | 2016 |
| Ducati | Scrambler Full Throttle | 2015 - 2020 |
| Ducati | Scrambler Full Throttle | 2023 |
| Ducati | Scrambler Icon | 2015 - 2023 |
| Ducati | Scrambler Mach 2.0 | 2018 |
| Ducati | Scrambler Night Shift | 2021 - 2023 |
| Ducati | Scrambler Sixty2 | 2016 - 2020 |
| Ducati | Scrambler Street Classic | 2018 |
| Ducati | Scrambler Urban Enduro | 2015 - 2016 |
| Ducati | Scrambler Urban Motard | 2022 |
| Ducati | Sport 1000/ S | 2006 - 2010 |
| Ducati | Sport 620 | 2003 - 2004 |
| Ducati | ST2 | 1997 - 2003 |
| Ducati | ST3 | 2004 - 2007 |
| Ducati | ST4 | 1998 - 2003 |
| Ducati | ST4S | 2001 - 2005 |
| Ducati | Supersport 1000 SS/DS | 2003 - 2007 |
| Ducati | Supersport 600 SS | 1994 - 1998 |
| Ducati | Supersport 750 SS | 1991 - 2002 |
| Ducati | Supersport 800 SS | 2003 - 2004 |
| Ducati | Supersport 900 SS | 1991 - 2002 |
| EBR | 1190 RX | 2015 |
| Fantic | Caballero 700 | 2023 |
| Fantic | Caballero Explorer 500 | 2022 - 2023 |
| Fantic | Caballero Flat Track 125 | 2021 - 2023 |
| Fantic | Caballero Flat Track 500 | 2021 - 2023 |
| Fantic | Caballero Rally 500 | 2022 - 2023 |
| Fantic | Caballero Scrambler 125 | 2021 - 2023 |
| Fantic | Caballero Scrambler 500 | 2018 - 2023 |
| Honda | Black Widow 750 | 2000 - 2003 |
| Honda | CA 125 Rebel | 1995 - 2001 |
| Honda | CB 1000 | 1993 - 1997 |
| Honda | CB 1100 | 2013 - 2014 |
| Honda | CB 1100 EX | 2014 - 2020 |
| Honda | CB 1100 RS | 2017 - 2020 |
| Honda | CB 1300 S | 2005 - 2013 |
| Honda | CB 500 | 1994 - 2003 |
| Honda | CB 500 S | 1998 - 2003 |
| Honda | CB 750 Seven Fifty | 1992 - 2003 |
| Honda | CBF 1000 | 2006 - 2009 |
| Honda | CBF 1000/ F | 2010 - 2016 |
| Honda | CBF 125 | 2009 - 2014 |
| Honda | CBF 250 | 2003 - 2010 |
| Honda | CBF 600 S | 2004 - 2013 |
| Honda | CBR 1000 F | 1987 - 2000 |
| Honda | CBR 1100 XX | 1997 - 2007 |
| Honda | CBR 125 R | 2004 - 2016 |
| Honda | CBR 250 R | 2011 - 2014 |
| Honda | CBR 300 R | 2014 - 2016 |
| Honda | CBR 500 R | 2013 - 2023 |
| Honda | CBR 600 F | 1986 - 2007 |
| Honda | CBR 600 F | 2011 - 2013 |
| Honda | CBR 600 F Sport | 2001 - 2002 |
| Honda | CBR 650 F | 2014 - 2018 |
| Honda | CBR 650 R | 2019 - 2023 |
| Honda | CL500 Scrambler | 2023 |
| Honda | CMX 250 Rebel | 1996 - 1999 |
| Honda | F6C | 2014 - 2016 |
| Honda | F6C Valkyrie | 1996 - 2003 |
| Honda | Hornet 600 S | 2000 - 2003 |
| Honda | NSR 125 R | 1994 - 2001 |
| Honda | Rebel 1100 CMX | 2021 - 2023 |
| Honda | Rebel 500 | 2017 - 2018 |
| Honda | Rebel 500 CMX | 2019 - 2023 |
| Honda | Shadow 750 Black Spirit C2B | 2010 - 2016 |
| Honda | Shadow VT 1100 C2 | 1995 - 2000 |
| Honda | Shadow VT 1100 C3 Aero | 1998 - 2000 |
| Honda | Shadow VT 125 C | 1999 - 2009 |
| Honda | Shadow VT 600 C | 1988 - 2000 |
| Honda | Shadow VT 750 C | 1997 - 2016 |
| Honda | Shadow VT 750 Spirit | 2007 - 2013 |
| Honda | Varadero 125 | 2001 - 2016 |
| Honda | VF 750 C Magna | 1993 - 2003 |
| Honda | VT 1300 CX Fury | 2010 - 2016 |
| Honda | VT 750 S | 2010 - 2012 |
| Honda | VTX 1300 | 2002 - 2010 |
| Honda | VTX 1300 C | 2002 - 2010 |
| Honda | VTX 1300 R/S | 2002 - 2010 |
| Honda | VTX 1800 | 2001 - 2010 |
| Honda | VTX 1800 C | 2001 - 2010 |
| Honda | VTX 1800 R/S | 2001 - 2010 |
| Hyosung | Cruise I | 1997 - 1998 |
| Hyosung | Cruise II | 1998 - 2002 |
| Hyosung | GD 250 R | 2016 |
| Hyosung | GF 125 | 1998 - 2003 |
| Hyosung | GT 125 Naked | 2002 - 2016 |
| Hyosung | GT 125 R | 2005 - 2012 |
| Hyosung | GT 125 R Pro | 2016 |
| Hyosung | GT 250/i Naked | 2003 - 2015 |
| Hyosung | GV 125 | 2000 - 2016 |
| Hyosung | GV 125 S Aquila | 2020 - 2022 |
| Hyosung | GV 250/i | 2000 - 2016 |
| Hyosung | GV 300 S Aquila | 2021 - 2023 |
| Hyosung | GV 650/i | 2006 - 2016 |
| Hyosung | GV 700 C | 2010 - 2014 |
| Hyosung | ST 700 i / ST 7 | 2011 - 2016 |
| Indian | Challenger | 2020 - 2023 |
| Indian | Challenger Dark Horse | 2020 - 2023 |
| Indian | Challenger Limited | 2020 - 2023 |
| Indian | Chief | 2018 - 2022 |
| Indian | Chief Bobber | 2021 - 2023 |
| Indian | Chief Bobber Dark Horse | 2021 - 2023 |
| Indian | Chief Classic | 2015 - 2018 |
| Indian | Chief Dark Horse | 2015 - 2023 |
| Indian | Chief Vintage | 2015 - 2021 |
| Indian | Chieftain | 2015 - 2019 |
| Indian | Chieftain | 2019 - 2022 |
| Indian | Chieftain Classic | 2018 - 2019 |
| Indian | Chieftain Dark Horse | 2017 - 2023 |
| Indian | Chieftain Elite | 2018 - 2020 |
| Indian | Chieftain Limited | 2018 - 2023 |
| Indian | FTR 1200 | 2019 - 2023 |
| Indian | FTR 1200 S | 2019 - 2023 |
| Indian | Pursuit Dark Horse | 2023 |
| Indian | Pursuit Limited | 2023 |
| Indian | Roadmaster | 2015 - 2023 |
| Indian | Roadmaster Classic | 2017 - 2018 |
| Indian | Roadmaster Dark Horse | 2020 - 2023 |
| Indian | Roadmaster Elite | 2018 - 2021 |
| Indian | Roadmaster Limited | 2021 - 2023 |
| Indian | Scout | 2015 - 2023 |
| Indian | Scout Bobber | 2018 - 2023 |
| Indian | Scout Bobber Twenty | 2020 - 2023 |
| Indian | Scout Rogue | 2023 |
| Indian | Scout Sixty | 2016 - 2021 |
| Indian | Sport Chief | 2023 |
| Indian | Springfield | 2017 - 2023 |
| Indian | Springfield Dark Horse | 2018 - 2023 |
| Indian | Super Chief | 2021 - 2023 |
| Indian | Super Chief Limited | 2021 - 2023 |
| Indian | Vintage | 2021 |
| Indian | Vintage Dark Horse | 2021 |
| Junak | M16 320 | 2016 - 2017 |
| Kawasaki | EL 250 Eliminator | 1988 - 1995 |
| Kawasaki | EL 252 Eliminator | 1996 - 2003 |
| Kawasaki | Eliminator 125 | 1998 - 2007 |
| Kawasaki | EN 500 | 1990 - 2005 |
| Kawasaki | ER-5 Twister | 1996 - 2006 |
| Kawasaki | Estrella 250 | 1994 - 1998 |
| Kawasaki | GPX 600 R | 1988 - 1999 |
| Kawasaki | GPX 750 R | 1987 - 1988 |
| Kawasaki | GPZ 1100 | 1995 - 1999 |
| Kawasaki | GPZ 500 S | 1985 - 2003 |
| Kawasaki | GPZ 600 R | 1985 - 1989 |
| Kawasaki | GPZ 750 R | 1984 - 1987 |
| Kawasaki | GPZ 900 R | 1984 - 1993 |
| Kawasaki | VN 1500 Classic | 1996 - 2002 |
| Kawasaki | VN 1500 Classic Tourer | 1998 - 2003 |
| Kawasaki | VN 1500 Drifter | 1999 - 2003 |
| Kawasaki | VN 1500 Mean Streak | 2001 - 2003 |
| Kawasaki | VN 1600 Classic | 2003 - 2008 |
| Kawasaki | VN 1600 Classic Tourer | 2005 - 2008 |
| Kawasaki | VN 1600 Mean Streak | 2004 - 2008 |
| Kawasaki | VN 1700 Classic | 2009 - 2015 |
| Kawasaki | VN 1700 Classic Tourer | 2009 - 2016 |
| Kawasaki | VN 1700 Voyager | 2009 - 2016 |
| Kawasaki | VN 1700 Voyager Custom | 2010 - 2014 |
| Kawasaki | VN 2000 | 2004 - 2008 |
| Kawasaki | VN 2000 Classic | 2008 - 2011 |
| Kawasaki | VN 800 | 1994 - 1999 |
| Kawasaki | VN 800 Classic | 1996 - 2006 |
| Kawasaki | VN 800 Drifter | 1999 - 2003 |
| Kawasaki | VN 900 Classic | 2006 - 2016 |
| Kawasaki | VN 900 Custom | 2007 - 2016 |
| Kawasaki | VN 900 Light Tourer | 2010 - 2014 |
| Kawasaki | VN-15 | 1988 - 1995 |
| Kawasaki | Vulcan 1700 Nomad | 2015 - 2016 |
| Kawasaki | Vulcan 1700 Voyager | 2015 - 2016 |
| Kawasaki | Vulcan 900 Classic | 2015 - 2017 |
| Kawasaki | Vulcan 900 Custom | 2015 - 2017 |
| Kawasaki | Vulcan S | 2015 - 2023 |
| Kawasaki | Vulcan S Café | 2017 - 2019 |
| Kawasaki | W 650 | 1999 - 2006 |
| Kawasaki | W 800 | 2011 - 2016 |
| Kawasaki | W 800 | 2022 - 2023 |
| Kawasaki | W 800 Cafe | 2019 - 2020 |
| Kawasaki | W 800 Standard | 2020 - 2022 |
| Kawasaki | W 800 Street | 2019 - 2020 |
| Kawasaki | Zephyr 1100 | 1992 - 1997 |
| Kawasaki | Zephyr 550 | 1991 - 1998 |
| Kawasaki | Zephyr 750 | 1991 - 1999 |
| Kawasaki | ZR-7 | 1999 - 2004 |
| Kawasaki | ZR-7S | 2001 - 2004 |
| Kawasaki | ZRX 1200 S | 2001 - 2004 |
| Kawasaki | ZZR 1100 | 1990 - 2001 |
| Kawasaki | ZZR 1200 | 2002 - 2005 |
| Kawasaki | ZZR 600 | 1990 - 2006 |
| Keeway | Blackster 250 | 2015 - 2020 |
| Keeway | Cruiser 250 | 2006 - 2012 |
| Keeway | Speed 125 | 2007 - 2012 |
| Keeway | Superlight 125 | 2007 - 2020 |
| Keeway | V302C | 2023 |
| KTM | 620 Duke | 1995 - 1999 |
| KTM | 640 Adventure | 1998 - 2002 |
| KTM | 640 Duke II | 1999 - 2007 |
| KTM | 640 Supermoto | 1999 - 2006 |
| Kymco | Hipster 125 | 2002 - 2005 |
| Kymco | Quannon 125 | 2007 - 2014 |
| Kymco | Venox 250 | 2003 - 2012 |
| Kymco | Zing 125 | 1996 - 2007 |
| Kymco | Zing 125 II | 2008 - 2014 |
| Leonart | Scrambler 250 | 2016 |
| Mash | Black Seven 125 | 2017 - 2022 |
| Mash | Cafe Racer 125 | 2016 - 2017 |
| Mash | Cafe Racer TT 40 | 2017 - 2018 |
| Mash | Dirt Track 650 | 2021 - 2022 |
| Mash | FiveHundred | 2015 - 2022 |
| Mash | Scrambler 125 | 2016 |
| Mash | Scrambler 400 | 2017 - 2018 |
| Mash | Seventy 125 | 2020 - 2022 |
| Mash | Seventy-Five | 2016 - 2018 |
| Mash | Sixhundred Classic 650 | 2022 |
| Mash | TwoFifty | 2015 - 2022 |
| Mash | X-Ride 125 | 2022 |
| Mash | X-Ride 650 | 2021 - 2022 |
| Moto Guzzi | 1100 Sport | 1994 - 1999 |
| Moto Guzzi | 1200 Sport | 2007 - 2014 |
| Moto Guzzi | Audace | 2015 - 2020 |
| Moto Guzzi | Bellagio | 2007 - 2014 |
| Moto Guzzi | California | 1998 - 2012 |
| Moto Guzzi | California 1400 Custom | 2013 - 2016 |
| Moto Guzzi | California 1400 Touring | 2013 - 2020 |
| Moto Guzzi | California 1400 Touring SE | 2015 - 2016 |
| Moto Guzzi | Eldorado | 2015 - 2020 |
| Moto Guzzi | Griso 1100 | 2005 - 2008 |
| Moto Guzzi | Griso 850 | 2006 - 2007 |
| Moto Guzzi | Griso 8V | 2007 - 2017 |
| Moto Guzzi | MGX-21 | 2016 - 2020 |
| Moto Guzzi | Nevada 750 | 1990 - 2016 |
| Moto Guzzi | V9 Bobber | 2016 - 2023 |
| Moto Guzzi | V9 Bobber Sport | 2019 - 2021 |
| Moto Guzzi | V9 Roamer | 2016 - 2023 |
| Moto Morini | Scrambler | 2008 - 2010 |
| Moto Morini | Scrambler | 2015 |
| Moto Morini | Scrambler 1200 | 2018 - 2020 |
| MZ | 1000 S | 2003 - 2009 |
| MZ | 1000 SF | 2005 - 2009 |
| MZ | 1000 ST | 2006 - 2008 |
| MZ | ETZ 125 | 1 |
| MZ | ETZ 150 | 1 |
| MZ | ETZ 250 | 1 |
| MZ | ETZ 251 | 1 |
| MZ | ETZ 301 | 1 |
| MZ | Mastiff | 1997 - 2001 |
| MZ | Skorpion Replica | 1999 |
| MZ | Skorpion RPL | 1996 - 1998 |
| MZ | Skorpion Sport 660 | 1995 - 1996 |
| MZ | Skorpion Tour 660 | 1994 - 1999 |
| Royal Enfield | Bullet | 1 |
| Royal Enfield | Classic 350 | 2022 - 2023 |
| Royal Enfield | Classic 500 | 1 |
| Royal Enfield | Continental GT 535 | 1 |
| Royal Enfield | Continental GT 650 | 2018 - 2023 |
| Royal Enfield | Hunter 350 | 2023 |
| Royal Enfield | Interceptor 650 | 2018 - 2023 |
| Royal Enfield | Meteor 350 | 2021 - 2023 |
| Royal Enfield | Scram 411 | 2022 - 2023 |
| Royal Enfield | Super Meteor 650 | 2023 |
| Sachs | Roadster 125 | 1997 - 2003 |
| Sachs | Roadster 125 | 2010 - 2012 |
| Sachs | Roadster 650 | 2000 - 2006 |
| Sachs | Roadster 800 | 2001 - 2004 |
| Simson | Habicht SR4-4 | 1 |
| Simson | S50 | 1 |
| Simson | S51 | 1 |
| Simson | S53 | 1 |
| Simson | S70 | 1 |
| Simson | S83 | 1 |
| Simson | Schwalbe KR51 | 1 |
| Simson | Schwalbe KR51/1 | 1 |
| Simson | Schwalbe KR51/2 | 1 |
| Simson | Spatz SR4-1 | 1 |
| Simson | Sperber SR4-3 | 1 |
| Simson | Star SR4-2 | 1 |
| Suzuki | Bandit 1200 | 1996 - 2006 |
| Suzuki | Bandit 1200 S | 1996 - 2006 |
| Suzuki | Bandit 1250 | 2007 - 2014 |
| Suzuki | Bandit 1250 S | 2007 - 2017 |
| Suzuki | Bandit 600 | 1995 - 2004 |
| Suzuki | Bandit 600 S | 1996 - 2004 |
| Suzuki | Bandit 650 | 2005 - 2014 |
| Suzuki | Bandit 650 S | 2005 - 2016 |
| Suzuki | DR 350 S/SE | 1990 - 1999 |
| Suzuki | DR 650 R/RE | 1992 - 1995 |
| Suzuki | DR 650 RSE | 1990 - 1997 |
| Suzuki | DR 650 SE | 1995 - 1999 |
| Suzuki | DR-Z 400 S | 2000 - 2005 |
| Suzuki | DR-Z 400 SM | 2005 - 2008 |
| Suzuki | GN 125 | 1991 - 1999 |
| Suzuki | GN 250 | 1982 - 1999 |
| Suzuki | GS 500 F | 2004 - 2008 |
| Suzuki | GS 500/ E | 1989 - 2008 |
| Suzuki | GSX 1100 F | 1988 - 1996 |
| Suzuki | GSX 1200 | 1998 - 2002 |
| Suzuki | GSX 1400 | 2001 - 2007 |
| Suzuki | GSX 600 F | 1988 - 2002 |
| Suzuki | GSX 650 F | 2008 - 2016 |
| Suzuki | GSX 750 | 1998 - 2003 |
| Suzuki | GSX 750 F | 1989 - 2006 |
| Suzuki | Inazuma 250 | 2012 - 2017 |
| Suzuki | Inazuma 250 F | 2015 - 2017 |
| Suzuki | Intruder C 1500 | 2005 - 2007 |
| Suzuki | Intruder C 1500 T | 2013 - 2016 |
| Suzuki | Intruder C 1800 R/RT | 2008 - 2012 |
| Suzuki | Intruder C 800 | 2005 - 2017 |
| Suzuki | Intruder M 1500 | 2009 - 2010 |
| Suzuki | Intruder M 1600 | 2005 |
| Suzuki | Intruder M 1800 R | 2006 - 2017 |
| Suzuki | Intruder M 1800 R2 | 2008 - 2010 |
| Suzuki | Intruder M 800 | 2005 - 2017 |
| Suzuki | Intruder VL 125 | 1999 - 2007 |
| Suzuki | Intruder VL 1500 LC | 1998 - 2004 |
| Suzuki | Intruder VL 250 LC | 2000 - 2001 |
| Suzuki | Intruder VL 800 Volusia | 2001 - 2004 |
| Suzuki | Intruder VS 1400 | 1986 - 2003 |
| Suzuki | Intruder VS 600 | 1995 - 1998 |
| Suzuki | Intruder VS 750 | 1986 - 1991 |
| Suzuki | Intruder VS 800 | 1992 - 2000 |
| Suzuki | LS 650 Savage | 1986 - 2001 |
| Suzuki | Marauder GZ 125 | 1998 - 2001 |
| Suzuki | Marauder GZ 250 | 1999 - 2001 |
| Suzuki | Marauder VZ 1600 | 2004 |
| Suzuki | Marauder VZ 800 | 1996 - 2003 |
| Suzuki | RF 600 R | 1993 - 1997 |
| Suzuki | RF 900 R | 1994 - 1997 |
| Suzuki | TU 250 X Volty | 1997 - 1999 |
| Suzuki | VX 800 | 1989 - 1996 |
| SWM | Gran Milano 440 | 2016 - 2018 |
| SWM | Gran Turismo | 2017 - 2018 |
| SWM | Silver Vase 440 | 2016 - 2018 |
| SWM | Six Days 500 | 2021 - 2022 |
| SYM | Husky 125 | 1996 - 2007 |
| Triumph | Adventurer | 1996 - 2001 |
| Triumph | America | 2002 - 2016 |
| Triumph | America LT | 2014 - 2016 |
| Triumph | Bonneville Bobber | 2017 - 2023 |
| Triumph | Bonneville Bobber Black | 2018 - 2021 |
| Triumph | Bonneville Speedmaster | 2018 - 2023 |
| Triumph | Bonneville T100 | 2005 - 2023 |
| Triumph | Bonneville T120 | 2016 - 2023 |
| Triumph | Bonneville/ SE | 2001 - 2016 |
| Triumph | Daytona 1200 | 1993 - 1997 |
| Triumph | Daytona 600 | 2003 - 2004 |
| Triumph | Daytona 650 | 2005 |
| Triumph | Daytona 750 | 1991 - 1992 |
| Triumph | Daytona 900 | 1993 - 1996 |
| Triumph | Legend TT | 1998 - 2001 |
| Triumph | Rocket 3 R / GT | 2020 - 2023 |
| Triumph | Rocket III | 2004 - 2009 |
| Triumph | Rocket III Classic | 2006 - 2009 |
| Triumph | Rocket III Roadster | 2010 - 2018 |
| Triumph | Rocket III Touring | 2008 - 2014 |
| Triumph | Rocket X | 2015 |
| Triumph | Scrambler | 2006 - 2016 |
| Triumph | Scrambler 1200 XC | 2019 - 2023 |
| Triumph | Scrambler 1200 XE | 2019 - 2023 |
| Triumph | Speed Twin 1200 | 2019 - 2023 |
| Triumph | Speed Twin 900 | 2023 |
| Triumph | Speedmaster | 2003 - 2016 |
| Triumph | Sprint 900 | 1993 - 1998 |
| Triumph | Sprint RS | 2000 - 2003 |
| Triumph | Street Cup | 2017 - 2020 |
| Triumph | Street Scrambler | 2017 - 2022 |
| Triumph | Street Twin | 2016 - 2022 |
| Triumph | Thruxton | 2004 - 2015 |
| Triumph | Thruxton 1200 | 2016 - 2020 |
| Triumph | Thruxton 1200 R | 2016 - 2020 |
| Triumph | Thruxton Ace | 2015 |
| Triumph | Thruxton RS | 2020 - 2023 |
| Triumph | Thunderbird | 1995 - 2003 |
| Triumph | Thunderbird | 2009 - 2015 |
| Triumph | Thunderbird Commander | 2014 - 2018 |
| Triumph | Thunderbird LT | 2014 - 2018 |
| Triumph | Thunderbird Nightstorm | 2015 |
| Triumph | Thunderbird Sport | 1998 - 2004 |
| Triumph | Thunderbird Storm | 2011 - 2018 |
| Triumph | TT 600 | 2000 - 2003 |
| Victory | Boardwalk | 2013 - 2015 |
| Victory | Cross Country/ Tour | 2010 - 2017 |
| Victory | Cross Roads | 2010 - 2012 |
| Victory | Cross Roads Classic | 2012 - 2014 |
| Victory | Gunner | 2015 - 2017 |
| Victory | Hammer 8-Ball | 2012 - 2016 |
| Victory | Hammer/ S | 2007 - 2016 |
| Victory | Hard Ball | 2012 - 2013 |
| Victory | High Ball | 2012 - 2017 |
| Victory | Judge | 2012 - 2017 |
| Victory | Kingpin | 2007 - 2012 |
| Victory | Magnum | 2015 - 2017 |
| Victory | Magnum X-1 | 2015 |
| Victory | Ness Cross Country | 2014 |
| Victory | Octane | 2016 - 2017 |
| Victory | Vegas | 2007 - 2016 |
| Victory | Vegas 8-Ball | 2005 - 2016 |
| Victory | Vegas Jackpot | 2008 - 2014 |
| Victory | Vision Tour | 2008 - 2016 |
| Voxan | Scrambler | 2004 - 2006 |
| Yamaha | FZ 750 | 1985 - 1994 |
| Yamaha | FZ6 Fazer | 2004 - 2006 |
| Yamaha | FZ6 Fazer S2 | 2007 - 2010 |
| Yamaha | FZS 1000 Fazer | 2001 - 2005 |
| Yamaha | FZS 600 Fazer | 1998 - 2003 |
| Yamaha | GTS 1000 | 1994 - 1999 |
| Yamaha | SCR 950 | 2017 - 2020 |
| Yamaha | SR 125 | 1996 - 2002 |
| Yamaha | SR 250 | 1996 - 2002 |
| Yamaha | SR 400 | 2014 - 2016 |
| Yamaha | SR 500 | 1978 - 1999 |
| Yamaha | SZR 660 | 1996 - 2000 |
| Yamaha | TDM 850 | 1991 - 2001 |
| Yamaha | TDM 900 | 2002 - 2013 |
| Yamaha | TRX 850 | 1996 - 1999 |
| Yamaha | TZR 50 | 2003 - 2011 |
| Yamaha | VMAX | 1985 - 2002 |
| Yamaha | VMAX 1700 | 2009 - 2016 |
| Yamaha | WR 125 R | 2009 - 2016 |
| Yamaha | WR 125 X | 2009 - 2016 |
| Yamaha | WR 250 R | 2008 - 2016 |
| Yamaha | WR 250 X | 2008 - 2015 |
| Yamaha | XJ 600 F | 1984 - 1990 |
| Yamaha | XJ 600 N | 1998 - 2003 |
| Yamaha | XJ 600 S Diversion | 1991 - 2003 |
| Yamaha | XJ 900 F | 1985 - 1994 |
| Yamaha | XJ 900 S Diversion | 1994 - 2003 |
| Yamaha | XJ6 Diversion | 2009 - 2016 |
| Yamaha | XJ6 Diversion F | 2010 - 2016 |
| Yamaha | XJR 1200/ SP | 1994 - 1998 |
| Yamaha | XV 1100 Virago | 1989 - 1999 |
| Yamaha | XV 125 Virago | 1997 - 2001 |
| Yamaha | XV 1600 A Wild Star | 1999 - 2004 |
| Yamaha | XV 1700 Road Star Warrior | 2003 - 2005 |
| Yamaha | XV 1900 Midnight Star | 2006 - 2016 |
| Yamaha | XV 250 Virago | 1989 - 2000 |
| Yamaha | XV 535 Virago | 1988 - 2003 |
| Yamaha | XV 750 Virago | 1992 - 1997 |
| Yamaha | XV 950 | 2014 - 2018 |
| Yamaha | XV 950 R | 2014 - 2020 |
| Yamaha | XV 950 Racer | 2016 |
| Yamaha | XVS 1100 A Drag Star Classic | 2000 - 2007 |
| Yamaha | XVS 1100 Drag Star | 1999 - 2002 |
| Yamaha | XVS 125 Drag Star | 2000 - 2009 |
| Yamaha | XVS 1300 A Midnight Star | 2007 - 2016 |
| Yamaha | XVS 1300 Custom | 2014 - 2016 |
| Yamaha | XVS 250 Drag Star | 2001 - 2009 |
| Yamaha | XVS 650 A Drag Star Classic | 1998 - 2007 |
| Yamaha | XVS 650 Drag Star | 1996 - 2003 |
| Yamaha | XVS 950 A Midnight Star | 2009 - 2016 |
| Yamaha | XVZ 1300 A Royal Star | 1996 - 1999 |
| Yamaha | YBR 125 | 2003 - 2016 |
| Yamaha | YBR 125 Custom | 2008 - 2016 |
Be the first to review this product