by 30% code: MOTEA30£55.99
30 day return policy
Very fast delivery
Delivery: 06.12.2023 - 12.12.2023
Sku: 456841-0
Motorbike Tail Bag Bagtecs X16 Hardshell Bag 6Ltr in black
Tail Bag X16 6Ltr
Aerodynamic shape
Incl. fastening material
Sporty hardshell design
Water-repellent neoprene
Nylon lining with mesh pocket
Quick assembly without additional straps
Fits almost any pillion seat or pannier
Size (LxWxH): 38 x 28 x 15 cm
Volume: 6 litres
Weight: 0.6 kg
Other products you might like

The rear bag "x16" 6 liter by Bagtecs in black
Anyone who wants to go on a trip with their motorcycle is always faced with the same problem: how do I get as much storage space on my bike as possible in order to stow my luggage safely and comfortably on the road? This applies not only to long but also to short tours. After all, the rider carries valuables with him or her. The rear bag "x16" from Bagtecs offers the ideal solution for this. With a storage capacity of 6 litres you can transport your personal belongings safely and easily. The upper material made of high-quality and water-repellent neoprene ensures that the contents stay dry. Inside the rear pocket you will find soft nylon lining and a separate mesh pocket.
The pack bag for your motorbike has a sporty design and is a hardshell bag. This means that the seat bag always keeps its aerodynamic shape, whether filled or unfilled. For a quick assembly of the motorcycle bag you will receive the appropriate mounting material. Additional carriers or similar are not required. Due to its various mounting possibilities you can attach your new rear bag "x16" from Bagtecs to almost every pillion seat or luggage rack. This makes the motorcycle rear bag the ideal companion on short trips or day trips.
Hardshell design with aerodynamic shape
For almost every passenger seat and luggage carrier
Flexible mounting options
Incl. fixing material
Upper material made of water-repellent neoprene
Soft nylon lining with mesh pocket
No additional supports necessary for assembly
Dimensions (LxWxH): 38 x 28 x 15 cm
Volume: 6 litres
Weight: 0,6 kg
The rear bag "x16" from Bagtecs with its ideal price-performance ratio is the perfect accessory for the next tour with your motorbike. The valuables are safely stowed away so you can concentrate fully on your ride. With a capacity of 6 litres and a weight of just 0.6 kg, it offers ideal storage space on your machine.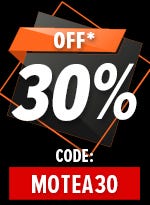 Downloads
Mounting instructions


Be the first to review this product