by 30% code: MOTEA30£73.49
30 day return policy
Very fast delivery
Delivery: 06.12.2023 - 12.12.2023
Sku: 406495-0
Motorbike Tool Roll Bag Craftride Kansas 3Ltr Custom tool bag in black
Tool roll Kansas 3Ltr
Made of faux leather
Stylish design
To store tools
Water-repellent coating
Resistant to the elements
With fastening straps for frame and fork
Measurement (LxØ): 30 x 14 cm
Other products you might like

The motorcycle tool roll "Kansas" 3Ltr by Craftride in black
Storage space on the machine is a difficult issue for motorcyclists. Whether you go out on long or short tours, you always have luggage with you. Be it personal valuables, necessary change of clothes or tools for smaller emergencies on the bike. For the latter the tool roll "Kanas" from Craftride offers the optimal solution. It is a tool bag for chopper, cruiser and custom bikes and is a practical front pocket with a capacity of 3 litres for storing tools or other small items. Meanwhile, the small robust motorcycle bag is also purchased because of its appearance. The storage of accessories or the on-board tools is a secondary goal.
The tool bag "Kansas" is made of resistant imitation leather and convinces by its attractive and stylish design. Careful processing of the material as well as clean seams ensure a visual adaptation of the motorcycle tool bag to the custom style of your motorbike. Additionally, the Craftride tool bag "Kansas" has a water-repellent coating. This ensures the durability of the leatherette motorcycle tool roll in external weather conditions.
Tool bag for the front
Made of imitation leather
For Chopper, Cruiser and Custombikes
Resistant to weathering
Clean processing of material and seams
Stylish design
Water repellent coating
For stowing tools and small objects
Incl. mounting straps for frame and fork
Volume: 3 litres
Dimensions (LxØ): 30 cm x 14 cm
If you have chosen the Craftride "Kansas" tool roll made of imitation leather, you will receive with your delivery not only the bag itself, but also the required fastening straps. This allows you to attach the tool case quickly and easily to the fork or frame of your motorcycle.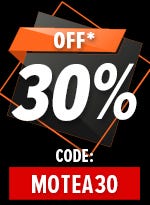 Fits on the following models:
| Make | Name | Year |
| --- | --- | --- |
| Aprilia | Classic 125 | 1997 - 2001 |
| Aprilia | Red Rose 125 | 1989 - 1997 |
| Aprilia | Red Rose 50 | 1992 - 1996 |
| Benelli | Imperiale 400 | 2018 - 2023 |
| Benelli | Leoncino 125 | 2022 |
| Benelli | Leoncino 250 | 2018 - 2022 |
| Benelli | Leoncino 500 | 2016 - 2023 |
| Benelli | Leoncino 500 Trail | 2017 - 2023 |
| Benelli | Leoncino 800 | 2020 - 2023 |
| Benelli | Leoncino 800 Trail | 2020 - 2023 |
| BMW | R 1200 C | 1997 - 2005 |
| BMW | R 1200 C Montauk | 2003 - 2005 |
| BMW | R 1200 CL | 2002 - 2005 |
| BMW | R 1200 R Classic | 2011 - 2012 |
| BMW | R 18 | 2020 - 2023 |
| BMW | R 18 B | 2022 - 2023 |
| BMW | R 18 Classic | 2021 - 2023 |
| BMW | R 18 Transcontinental | 2022 - 2023 |
| BMW | R 45 | 1978 - 1985 |
| BMW | R 65 | 1978 - 1993 |
| BMW | R 850 C | 1998 |
| BMW | R NineT | 2014 - 2023 |
| BMW | R NineT Pure | 2017 - 2023 |
| BMW | R NineT Racer | 2017 - 2020 |
| BMW | R NineT Scrambler | 2016 - 2023 |
| BMW | R NineT Urban G/S | 2017 - 2023 |
| Boss Hoss | all models | 1 |
| Brixton | Cromwell 1200 | 2022 - 2023 |
| Brixton | Cromwell 125 | 2022 - 2023 |
| Brixton | Cromwell 250 | 2022 - 2023 |
| Brixton | Crossfire 125 | 2022 - 2023 |
| Brixton | Crossfire 500 /X /XC | 2022 - 2023 |
| Brixton | Felsberg 125 / XC | 2022 - 2023 |
| Brixton | Felsberg 250 | 2022 - 2023 |
| Brixton | Rayburn 125 | 2022 - 2023 |
| Brixton | Sunray 125 | 2022 - 2023 |
| BSA | Gold Star | 2023 |
| CFMOTO | 700 CL-X Heritage | 2022 - 2023 |
| Daelim | Daystar 125 | 2000 - 2020 |
| Daelim | Daystar 250 | 2014 - 2015 |
| Daelim | VC 125 F/ Advance | 1995 - 1997 |
| Daelim | VS 125/ Evolution | 1997 - 2004 |
| Daelim | VT 125/ Evolution | 1998 - 2003 |
| Derbi | Mulhacen 125 | 2007 - 2011 |
| Derbi | Mulhacen 659 | 2007 - 2011 |
| Ducati | GT 1000 | 2006 - 2010 |
| Ducati | Scrambler | 2015 - 2017 |
| Ducati | Scrambler 1100 | 2018 - 2020 |
| Ducati | Scrambler 1100 Pro / Dark | 2020 - 2023 |
| Ducati | Scrambler 1100 Special | 2018 - 2020 |
| Ducati | Scrambler 1100 Sport | 2018 - 2020 |
| Ducati | Scrambler 1100 Sport Pro | 2020 - 2023 |
| Ducati | Scrambler 1100 Tribute Pro | 2022 - 2023 |
| Ducati | Scrambler Café Racer | 2017 - 2020 |
| Ducati | Scrambler Classic | 2015 - 2018 |
| Ducati | Scrambler Desert Sled | 2017 - 2022 |
| Ducati | Scrambler Flat Track Pro | 2016 |
| Ducati | Scrambler Full Throttle | 2015 - 2020 |
| Ducati | Scrambler Full Throttle | 2023 |
| Ducati | Scrambler Icon | 2015 - 2023 |
| Ducati | Scrambler Mach 2.0 | 2018 |
| Ducati | Scrambler Night Shift | 2021 - 2023 |
| Ducati | Scrambler Sixty2 | 2016 - 2020 |
| Ducati | Scrambler Street Classic | 2018 |
| Ducati | Scrambler Urban Enduro | 2015 - 2016 |
| Ducati | Scrambler Urban Motard | 2022 |
| Ducati | Sport 1000/ S | 2006 - 2010 |
| Fantic | Caballero 700 | 2023 |
| Fantic | Caballero Explorer 500 | 2022 - 2023 |
| Fantic | Caballero Flat Track 125 | 2021 - 2023 |
| Fantic | Caballero Flat Track 500 | 2021 - 2023 |
| Fantic | Caballero Rally 500 | 2022 - 2023 |
| Fantic | Caballero Scrambler 125 | 2021 - 2023 |
| Fantic | Caballero Scrambler 500 | 2018 - 2023 |
| Honda | Black Widow 750 | 2000 - 2003 |
| Honda | CA 125 Rebel | 1995 - 2001 |
| Honda | CB 1100 | 2013 - 2014 |
| Honda | CB 1100 EX | 2014 - 2020 |
| Honda | CB 1100 RS | 2017 - 2020 |
| Honda | CL500 Scrambler | 2023 |
| Honda | CMX 250 Rebel | 1996 - 1999 |
| Honda | F6C | 2014 - 2016 |
| Honda | F6C Valkyrie | 1996 - 2003 |
| Honda | Rebel 1100 CMX | 2021 - 2023 |
| Honda | Rebel 500 | 2017 - 2018 |
| Honda | Rebel 500 CMX | 2019 - 2023 |
| Honda | Shadow 750 Black Spirit C2B | 2010 - 2016 |
| Honda | Shadow VT 1100 C2 | 1995 - 2000 |
| Honda | Shadow VT 1100 C3 Aero | 1998 - 2000 |
| Honda | Shadow VT 125 C | 1999 - 2009 |
| Honda | Shadow VT 600 C | 1988 - 2000 |
| Honda | Shadow VT 750 C | 1997 - 2016 |
| Honda | Shadow VT 750 Spirit | 2007 - 2013 |
| Honda | VF 750 C Magna | 1993 - 2003 |
| Honda | VT 1300 CX Fury | 2010 - 2016 |
| Honda | VT 750 S | 2010 - 2012 |
| Honda | VTX 1300 | 2002 - 2010 |
| Honda | VTX 1300 C | 2002 - 2010 |
| Honda | VTX 1300 R/S | 2002 - 2010 |
| Honda | VTX 1800 | 2001 - 2010 |
| Honda | VTX 1800 C | 2001 - 2010 |
| Honda | VTX 1800 R/S | 2001 - 2010 |
| Hyosung | Cruise I | 1997 - 1998 |
| Hyosung | Cruise II | 1998 - 2002 |
| Hyosung | GV 125 | 2000 - 2016 |
| Hyosung | GV 125 S Aquila | 2020 - 2022 |
| Hyosung | GV 250/i | 2000 - 2016 |
| Hyosung | GV 300 S Aquila | 2021 - 2023 |
| Hyosung | GV 650/i | 2006 - 2016 |
| Hyosung | GV 700 C | 2010 - 2014 |
| Hyosung | ST 700 i / ST 7 | 2011 - 2016 |
| Indian | Challenger | 2020 - 2023 |
| Indian | Challenger Dark Horse | 2020 - 2023 |
| Indian | Challenger Limited | 2020 - 2023 |
| Indian | Chief | 2018 - 2022 |
| Indian | Chief Bobber | 2021 - 2023 |
| Indian | Chief Bobber Dark Horse | 2021 - 2023 |
| Indian | Chief Classic | 2015 - 2018 |
| Indian | Chief Dark Horse | 2015 - 2023 |
| Indian | Chief Vintage | 2015 - 2021 |
| Indian | Chieftain | 2015 - 2019 |
| Indian | Chieftain | 2019 - 2022 |
| Indian | Chieftain Classic | 2018 - 2019 |
| Indian | Chieftain Dark Horse | 2017 - 2023 |
| Indian | Chieftain Elite | 2018 - 2020 |
| Indian | Chieftain Limited | 2018 - 2023 |
| Indian | FTR 1200 | 2019 - 2023 |
| Indian | FTR 1200 S | 2019 - 2023 |
| Indian | FTR Rally | 2020 - 2023 |
| Indian | Pursuit Dark Horse | 2023 |
| Indian | Pursuit Limited | 2023 |
| Indian | Roadmaster | 2015 - 2023 |
| Indian | Roadmaster Classic | 2017 - 2018 |
| Indian | Roadmaster Dark Horse | 2020 - 2023 |
| Indian | Roadmaster Elite | 2018 - 2021 |
| Indian | Roadmaster Limited | 2021 - 2023 |
| Indian | Scout | 2015 - 2023 |
| Indian | Scout Bobber | 2018 - 2023 |
| Indian | Scout Bobber Twenty | 2020 - 2023 |
| Indian | Scout Rogue | 2023 |
| Indian | Scout Sixty | 2016 - 2021 |
| Indian | Sport Chief | 2023 |
| Indian | Springfield | 2017 - 2023 |
| Indian | Springfield Dark Horse | 2018 - 2023 |
| Indian | Super Chief | 2021 - 2023 |
| Indian | Super Chief Limited | 2021 - 2023 |
| Indian | Vintage | 2021 |
| Indian | Vintage Dark Horse | 2021 |
| Junak | M16 320 | 2016 - 2017 |
| Kawasaki | EL 250 Eliminator | 1988 - 1995 |
| Kawasaki | EL 252 Eliminator | 1996 - 2003 |
| Kawasaki | Eliminator 125 | 1998 - 2007 |
| Kawasaki | EN 500 | 1990 - 2005 |
| Kawasaki | Estrella 250 | 1994 - 1998 |
| Kawasaki | VN 1500 Classic | 1996 - 2002 |
| Kawasaki | VN 1500 Classic Tourer | 1998 - 2003 |
| Kawasaki | VN 1500 Drifter | 1999 - 2003 |
| Kawasaki | VN 1500 Mean Streak | 2001 - 2003 |
| Kawasaki | VN 1600 Classic | 2003 - 2008 |
| Kawasaki | VN 1600 Classic Tourer | 2005 - 2008 |
| Kawasaki | VN 1600 Mean Streak | 2004 - 2008 |
| Kawasaki | VN 1700 Classic | 2009 - 2015 |
| Kawasaki | VN 1700 Classic Tourer | 2009 - 2016 |
| Kawasaki | VN 1700 Voyager | 2009 - 2016 |
| Kawasaki | VN 1700 Voyager Custom | 2010 - 2014 |
| Kawasaki | VN 2000 | 2004 - 2008 |
| Kawasaki | VN 2000 Classic | 2008 - 2011 |
| Kawasaki | VN 800 | 1994 - 1999 |
| Kawasaki | VN 800 Classic | 1996 - 2006 |
| Kawasaki | VN 800 Drifter | 1999 - 2003 |
| Kawasaki | VN 900 Classic | 2006 - 2016 |
| Kawasaki | VN 900 Custom | 2007 - 2016 |
| Kawasaki | VN 900 Light Tourer | 2010 - 2014 |
| Kawasaki | VN-15 | 1988 - 1995 |
| Kawasaki | Vulcan 1700 Nomad | 2015 - 2016 |
| Kawasaki | Vulcan 1700 Voyager | 2015 - 2016 |
| Kawasaki | Vulcan 900 Classic | 2015 - 2017 |
| Kawasaki | Vulcan 900 Custom | 2015 - 2017 |
| Kawasaki | Vulcan S | 2015 - 2023 |
| Kawasaki | Vulcan S Café | 2017 - 2019 |
| Kawasaki | W 650 | 1999 - 2006 |
| Kawasaki | W 800 | 2011 - 2016 |
| Kawasaki | W 800 | 2022 - 2023 |
| Kawasaki | W 800 Cafe | 2019 - 2020 |
| Kawasaki | W 800 Standard | 2020 - 2022 |
| Kawasaki | W 800 Street | 2019 - 2020 |
| Kawasaki | Z 650 RS | 2022 |
| Kawasaki | Z 650 RS | 2022 - 2023 |
| Kawasaki | Z 900 RS | 2018 - 2023 |
| Kawasaki | Z 900 RS Cafe | 2018 - 2021 |
| Kawasaki | Zephyr 1100 | 1992 - 1997 |
| Kawasaki | Zephyr 550 | 1991 - 1998 |
| Kawasaki | Zephyr 750 | 1991 - 1999 |
| Kawasaki | ZRX 1100 | 1997 - 2000 |
| Kawasaki | ZRX 1200 | 2001 - 2004 |
| Kawasaki | ZRX 1200 R | 2001 - 2007 |
| Keeway | Blackster 250 | 2015 - 2020 |
| Keeway | Cruiser 250 | 2006 - 2012 |
| Keeway | Speed 125 | 2007 - 2012 |
| Keeway | Superlight 125 | 2007 - 2020 |
| Keeway | V302C | 2023 |
| Kreidler | Dice CR 125 | 2016 - 2017 |
| Kymco | Hipster 125 | 2002 - 2005 |
| Kymco | Venox 250 | 2003 - 2012 |
| Kymco | Zing 125 | 1996 - 2007 |
| Kymco | Zing 125 II | 2008 - 2014 |
| Leonart | Scrambler 250 | 2016 |
| Mash | Adventure 400 R | 2016 |
| Mash | Black Seven 125 | 2017 - 2022 |
| Mash | Cafe Racer 125 | 2016 - 2017 |
| Mash | Cafe Racer TT 40 | 2017 - 2018 |
| Mash | Dirt Track 650 | 2021 - 2022 |
| Mash | FiveHundred | 2015 - 2022 |
| Mash | Scrambler 125 | 2016 |
| Mash | Scrambler 400 | 2017 - 2018 |
| Mash | Seventy 125 | 2020 - 2022 |
| Mash | Seventy-Five | 2016 - 2018 |
| Mash | Sixhundred Classic 650 | 2022 |
| Mash | TwoFifty | 2015 - 2022 |
| Mash | X-Ride 125 | 2022 |
| Mash | X-Ride 650 | 2021 - 2022 |
| Moto Guzzi | Audace | 2015 - 2020 |
| Moto Guzzi | Bellagio | 2007 - 2014 |
| Moto Guzzi | California | 1998 - 2012 |
| Moto Guzzi | California 1400 Custom | 2013 - 2016 |
| Moto Guzzi | California 1400 Touring | 2013 - 2020 |
| Moto Guzzi | California 1400 Touring SE | 2015 - 2016 |
| Moto Guzzi | Eldorado | 2015 - 2020 |
| Moto Guzzi | Griso 1100 | 2005 - 2008 |
| Moto Guzzi | Griso 850 | 2006 - 2007 |
| Moto Guzzi | Griso 8V | 2007 - 2017 |
| Moto Guzzi | MGX-21 | 2016 - 2020 |
| Moto Guzzi | Nevada 750 | 1990 - 2016 |
| Moto Guzzi | V7 | 2012 |
| Moto Guzzi | V7 Cafe Classic | 2009 - 2011 |
| Moto Guzzi | V7 Classic | 2008 - 2011 |
| Moto Guzzi | V7 II Racer | 2015 - 2016 |
| Moto Guzzi | V7 II Special | 2015 - 2016 |
| Moto Guzzi | V7 II Stone | 2015 - 2016 |
| Moto Guzzi | V7 II Stornello | 2016 |
| Moto Guzzi | V7 III | 2020 |
| Moto Guzzi | V7 III Anniversario | 2017 |
| Moto Guzzi | V7 III Racer | 2017 - 2019 |
| Moto Guzzi | V7 III Rough/ Carbon | 2018 - 2019 |
| Moto Guzzi | V7 III Special/ Milano | 2017 - 2019 |
| Moto Guzzi | V7 III Stone | 2017 - 2019 |
| Moto Guzzi | V7 IV | 2021 - 2022 |
| Moto Guzzi | V7 Racer | 2011 - 2014 |
| Moto Guzzi | V7 Special | 2012 - 2014 |
| Moto Guzzi | V7 Special | 2021 - 2023 |
| Moto Guzzi | V7 Special Edition | 2021 - 2022 |
| Moto Guzzi | V7 Stone | 2013 - 2014 |
| Moto Guzzi | V7 Stone | 2021 - 2023 |
| Moto Guzzi | V85 | 2018 |
| Moto Guzzi | V85 TT | 2019 - 2023 |
| Moto Guzzi | V9 Bobber | 2016 - 2023 |
| Moto Guzzi | V9 Bobber Sport | 2019 - 2021 |
| Moto Guzzi | V9 Roamer | 2016 - 2023 |
| Moto Morini | Scrambler | 2008 - 2010 |
| Moto Morini | Scrambler | 2015 |
| Moto Morini | Scrambler 1200 | 2018 - 2020 |
| MZ | ETZ 125 | 1 |
| MZ | ETZ 150 | 1 |
| MZ | ETZ 250 | 1 |
| MZ | ETZ 251 | 1 |
| MZ | ETZ 301 | 1 |
| Royal Enfield | Bullet | 1 |
| Royal Enfield | Classic 350 | 2022 - 2023 |
| Royal Enfield | Classic 500 | 1 |
| Royal Enfield | Continental GT 535 | 1 |
| Royal Enfield | Continental GT 650 | 2018 - 2023 |
| Royal Enfield | Himalayan | 2017 - 2023 |
| Royal Enfield | Hunter 350 | 2023 |
| Royal Enfield | Interceptor 650 | 2018 - 2023 |
| Royal Enfield | Meteor 350 | 2021 - 2023 |
| Royal Enfield | Scram 411 | 2022 - 2023 |
| Royal Enfield | Super Meteor 650 | 2023 |
| Simson | Habicht SR4-4 | 1 |
| Simson | S50 | 1 |
| Simson | S51 | 1 |
| Simson | S53 | 1 |
| Simson | S70 | 1 |
| Simson | S83 | 1 |
| Simson | Schwalbe KR51 | 1 |
| Simson | Schwalbe KR51/1 | 1 |
| Simson | Schwalbe KR51/2 | 1 |
| Simson | Spatz SR4-1 | 1 |
| Simson | Sperber SR4-3 | 1 |
| Simson | Star SR4-2 | 1 |
| Suzuki | GN 125 | 1991 - 1999 |
| Suzuki | GN 250 | 1982 - 1999 |
| Suzuki | Intruder C 1500 | 2005 - 2007 |
| Suzuki | Intruder C 1500 T | 2013 - 2016 |
| Suzuki | Intruder C 1800 R/RT | 2008 - 2012 |
| Suzuki | Intruder C 800 | 2005 - 2017 |
| Suzuki | Intruder M 1500 | 2009 - 2010 |
| Suzuki | Intruder M 1600 | 2005 |
| Suzuki | Intruder M 1800 R | 2006 - 2017 |
| Suzuki | Intruder M 1800 R2 | 2008 - 2010 |
| Suzuki | Intruder M 800 | 2005 - 2017 |
| Suzuki | Intruder VL 125 | 1999 - 2007 |
| Suzuki | Intruder VL 1500 LC | 1998 - 2004 |
| Suzuki | Intruder VL 250 LC | 2000 - 2001 |
| Suzuki | Intruder VL 800 Volusia | 2001 - 2004 |
| Suzuki | Intruder VS 1400 | 1986 - 2003 |
| Suzuki | Intruder VS 600 | 1995 - 1998 |
| Suzuki | Intruder VS 750 | 1986 - 1991 |
| Suzuki | Intruder VS 800 | 1992 - 2000 |
| Suzuki | LS 650 Savage | 1986 - 2001 |
| Suzuki | Marauder GZ 125 | 1998 - 2001 |
| Suzuki | Marauder GZ 250 | 1999 - 2001 |
| Suzuki | Marauder VZ 1600 | 2004 |
| Suzuki | Marauder VZ 800 | 1996 - 2003 |
| Suzuki | TU 250 X Volty | 1997 - 1999 |
| SWM | Gran Milano 440 | 2016 - 2018 |
| SWM | Gran Turismo | 2017 - 2018 |
| SWM | Silver Vase 440 | 2016 - 2018 |
| SWM | Six Days 500 | 2021 - 2022 |
| SYM | Husky 125 | 1996 - 2007 |
| Triumph | Adventurer | 1996 - 2001 |
| Triumph | America | 2002 - 2016 |
| Triumph | America LT | 2014 - 2016 |
| Triumph | Bonneville Bobber | 2017 - 2023 |
| Triumph | Bonneville Bobber Black | 2018 - 2021 |
| Triumph | Bonneville Speedmaster | 2018 - 2023 |
| Triumph | Bonneville T100 | 2005 - 2023 |
| Triumph | Bonneville T120 | 2016 - 2023 |
| Triumph | Bonneville/ SE | 2001 - 2016 |
| Triumph | Legend TT | 1998 - 2001 |
| Triumph | Rocket 3 R / GT | 2020 - 2023 |
| Triumph | Rocket III | 2004 - 2009 |
| Triumph | Rocket III Classic | 2006 - 2009 |
| Triumph | Rocket III Roadster | 2010 - 2018 |
| Triumph | Rocket III Touring | 2008 - 2014 |
| Triumph | Rocket X | 2015 |
| Triumph | Scrambler | 2006 - 2016 |
| Triumph | Scrambler 1200 XC | 2019 - 2023 |
| Triumph | Scrambler 1200 XE | 2019 - 2023 |
| Triumph | Speed Twin 1200 | 2019 - 2023 |
| Triumph | Speed Twin 900 | 2023 |
| Triumph | Speedmaster | 2003 - 2016 |
| Triumph | Street Cup | 2017 - 2020 |
| Triumph | Street Scrambler | 2017 - 2022 |
| Triumph | Street Twin | 2016 - 2022 |
| Triumph | Thruxton | 2004 - 2015 |
| Triumph | Thruxton 1200 | 2016 - 2020 |
| Triumph | Thruxton 1200 R | 2016 - 2020 |
| Triumph | Thruxton Ace | 2015 |
| Triumph | Thruxton RS | 2020 - 2023 |
| Triumph | Thunderbird | 1995 - 2003 |
| Triumph | Thunderbird | 2009 - 2015 |
| Triumph | Thunderbird Commander | 2014 - 2018 |
| Triumph | Thunderbird LT | 2014 - 2018 |
| Triumph | Thunderbird Nightstorm | 2015 |
| Triumph | Thunderbird Sport | 1998 - 2004 |
| Triumph | Thunderbird Storm | 2011 - 2018 |
| Victory | Boardwalk | 2013 - 2015 |
| Victory | Cross Country/ Tour | 2010 - 2017 |
| Victory | Cross Roads | 2010 - 2012 |
| Victory | Cross Roads Classic | 2012 - 2014 |
| Victory | Gunner | 2015 - 2017 |
| Victory | Hammer 8-Ball | 2012 - 2016 |
| Victory | Hammer/ S | 2007 - 2016 |
| Victory | Hard Ball | 2012 - 2013 |
| Victory | High Ball | 2012 - 2017 |
| Victory | Judge | 2012 - 2017 |
| Victory | Kingpin | 2007 - 2012 |
| Victory | Magnum | 2015 - 2017 |
| Victory | Magnum X-1 | 2015 |
| Victory | Ness Cross Country | 2014 |
| Victory | Octane | 2016 - 2017 |
| Victory | Vegas | 2007 - 2016 |
| Victory | Vegas 8-Ball | 2005 - 2016 |
| Victory | Vegas Jackpot | 2008 - 2014 |
| Victory | Vision Tour | 2008 - 2016 |
| Voge | 300 AC | 2021 - 2022 |
| Voge | 500 AC | 2022 |
| Voxan | Cafe Racer | 1998 - 2006 |
| Voxan | Roadster | 1998 - 2002 |
| Voxan | Roadster | 2004 - 2006 |
| Voxan | Scrambler | 2004 - 2006 |
| Yamaha | SCR 950 | 2017 - 2020 |
| Yamaha | SR 125 | 1996 - 2002 |
| Yamaha | SR 250 | 1996 - 2002 |
| Yamaha | SR 400 | 2014 - 2016 |
| Yamaha | SR 500 | 1978 - 1999 |
| Yamaha | VMAX | 1985 - 2002 |
| Yamaha | VMAX 1700 | 2009 - 2016 |
| Yamaha | XJR 1200/ SP | 1994 - 1998 |
| Yamaha | XJR 1300 | 1999 - 2016 |
| Yamaha | XJR 1300 Racer | 2015 - 2016 |
| Yamaha | XSR 700 | 2016 - 2023 |
| Yamaha | XSR 900 | 2016 - 2023 |
| Yamaha | XV 1100 Virago | 1989 - 1999 |
| Yamaha | XV 125 Virago | 1997 - 2001 |
| Yamaha | XV 1600 A Wild Star | 1999 - 2004 |
| Yamaha | XV 1700 Road Star Warrior | 2003 - 2005 |
| Yamaha | XV 1900 Midnight Star | 2006 - 2016 |
| Yamaha | XV 250 Virago | 1989 - 2000 |
| Yamaha | XV 535 Virago | 1988 - 2003 |
| Yamaha | XV 750 Virago | 1992 - 1997 |
| Yamaha | XV 950 | 2014 - 2018 |
| Yamaha | XV 950 R | 2014 - 2020 |
| Yamaha | XV 950 Racer | 2016 |
| Yamaha | XVS 1100 A Drag Star Classic | 2000 - 2007 |
| Yamaha | XVS 1100 Drag Star | 1999 - 2002 |
| Yamaha | XVS 125 Drag Star | 2000 - 2009 |
| Yamaha | XVS 1300 A Midnight Star | 2007 - 2016 |
| Yamaha | XVS 1300 Custom | 2014 - 2016 |
| Yamaha | XVS 250 Drag Star | 2001 - 2009 |
| Yamaha | XVS 650 A Drag Star Classic | 1998 - 2007 |
| Yamaha | XVS 650 Drag Star | 1996 - 2003 |
| Yamaha | XVS 950 A Midnight Star | 2009 - 2016 |
| Yamaha | XVZ 1300 A Royal Star | 1996 - 1999 |
| Yamaha | YBR 125 Custom | 2008 - 2016 |
| Zontes | 350-GK | 2022 |
Be the first to review this product