by 35% code: MOTEA35£181.99
30 day return policy
Very fast delivery
Delivery: 13.12.2023 - 19.12.2023
Sku: 987837-0
Motorbike Tyre Warmers Set Snaefell ConStands 30-99°C digital for front and rear wheel red
High-tech tyre warmer set with silicone heating loops for front and rear
Fits 120/125 17 inch front tyres and 180/190/200 17 inch rear tyres
The temperature range is from 30 ° C to 99 ° C, allowing for infinite adjustment
Indication of the heating phases by LED lights - when red, heating up, when green, the selected temperature is maintained
Integrated thermostats prevent overheating
Voltage requirement - 220V
Side walls are very close fitting and pulled far back, optimal for retaining heat
The main functions are: Temperature display / Temperature control / Value storage / Self-test
Scope of delivery: tyre warmer for front wheel and rear wheel, transport bag, digital temperature controller
Other products you might like

The tyre warmer Snaefell 30-99°C digital from ConStands in red
With the motorcycle tire warmer set "Snaefell" of the brand ConStands you get a high-tech product for both front and rear tires. The warmer allows you to increase the temperature of your bike to the optimum within a very short time. This is especially advantageous in motorsports, so that your bike can quickly go to the race track. The optimum temperature gives your tyres more grip and the best possible performance potential on the racetrack. The high-quality workmanship of the tyre warmers makes them suitable both for racetrack training and for professional use.
Silicone heating loops in the tyre warmers from the manufacturer ConStands ensure that the tyres are heated safely and quickly. The temperature range of these tyre heaters is from 30 to 99 degrees Celsius. The digital temperature control makes a stepless adjustment of the heat possible. Its main functions are temperature display and control, value storage and self-test. Integrated thermostats prevent overheating during the heating process. The heating phases are indicated by LED lights (red=heat up, green=hold the selected temperature). The sidewalls of the ConStands tire warmers are very close to the wheel and pulled back so that the heat can be optimally maintained. With your delivery of the ConStands tire warmer set you will receive a pair of front and rear tire warmers, a practical carrying bag and a digital temperature control.
Infinitely variable temperature adjustment from 30-99°C
Display of heating phases via digital LED display
Overheating protection by thermostats
Heating by silicone heating loops
Tyre warmer set for front wheel and rear wheel
Perfect temperature setting for warm-up and races
Optimum thermal insulation
Incl. digital temperature controller
Controller functions: Temperature display and control, value storage, self-test
Voltage requirement: 220 V
Front tyre 120 / 125 17 inch, rear tyre 180 / 190 / 200 17 inch
Colour: Red
The digital tire warmer "Snaefell" in red from the accessories of ConStands fits perfectly on your motorcycle model with 120/125 17 inch front tires and 180/190/200 17 inch rear tires. Due to their high thermal insulation, the tyre warmers are the top product for your racing tyres. The temperature display allows you to handle the tyre warmer safely and easily.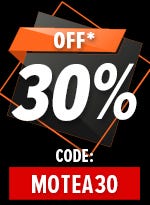 Fits on the following models:
| Make | Name | Year |
| --- | --- | --- |
| Alrendo | Bravo TS | 2022 |
| Aprilia | AF1-125 Futura | 1990 - 1991 |
| Aprilia | Dorsoduro 1200 | 2011 - 2016 |
| Aprilia | Dorsoduro 750 | 2008 - 2016 |
| Aprilia | Dorsoduro 900 | 2017 - 2020 |
| Aprilia | Falco SL 1000 | 2000 - 2004 |
| Aprilia | Mana 850 | 2008 - 2012 |
| Aprilia | Mana 850 GT | 2009 - 2016 |
| Aprilia | Moto 6 5 | 1995 - 2000 |
| Aprilia | Pegaso 650 Strada/Factory | 2005 - 2010 |
| Aprilia | RS 125 | 1992 - 2023 |
| Aprilia | RS 250 | 1994 - 2004 |
| Aprilia | RS 50 | 1993 - 2013 |
| Aprilia | RS 660 | 2020 - 2023 |
| Aprilia | RS4 125/ RS 125 | 2011 - 2013 |
| Aprilia | RS4 50 | 2011 - 2020 |
| Aprilia | RST 1000 Futura | 2001 - 2004 |
| Aprilia | RSV 1000 R (Mille) | 2004 - 2010 |
| Aprilia | RSV Mille | 1998 - 2003 |
| Aprilia | RSV4 | 2009 - 2014 |
| Aprilia | RSV4 1100 | 2021 - 2023 |
| Aprilia | RSV4 1100 Factory | 2019 - 2023 |
| Aprilia | RSV4 Factory | 2009 - 2015 |
| Aprilia | RSV4 Factory | 2021 |
| Aprilia | RSV4 RF | 2015 - 2018 |
| Aprilia | RSV4 RR | 2015 - 2021 |
| Aprilia | Shiver 750 | 2007 - 2016 |
| Aprilia | Shiver 750 GT | 2009 - 2014 |
| Aprilia | Shiver 900 | 2017 - 2020 |
| Aprilia | SXV 4-5 | 1 |
| Aprilia | SXV 450 | 1 |
| Aprilia | SXV 5-5 | 1 |
| Aprilia | SXV 550 | 1 |
| Aprilia | Tuono 1000/ R | 2002 - 2011 |
| Aprilia | Tuono 125 | 2003 - 2005 |
| Aprilia | Tuono 125 | 2017 - 2023 |
| Aprilia | Tuono 660 | 2020 - 2023 |
| Aprilia | Tuono 660 Factory | 2022 - 2023 |
| Aprilia | Tuono V4 1100 | 2021 - 2023 |
| Aprilia | Tuono V4 1100 Factory | 2015 - 2023 |
| Aprilia | Tuono V4 1100 RR | 2015 - 2021 |
| Aprilia | Tuono V4 Factory | 2021 |
| Aprilia | Tuono V4 R | 2011 - 2014 |
| Benelli | 402 S | 2018 |
| Benelli | 502C | 2020 - 2023 |
| Benelli | 752 S | 2018 - 2023 |
| Benelli | BN 125 | 2018 - 2022 |
| Benelli | BN 251 | 2015 - 2021 |
| Benelli | BN 302 | 2014 - 2017 |
| Benelli | BN 302 R | 2017 - 2021 |
| Benelli | BN 302 S | 2018 - 2021 |
| Benelli | BN 600 | 2013 - 2017 |
| Benelli | BN 600 | 2019 - 2020 |
| Benelli | BN 600 GT | 2014 - 2017 |
| Benelli | Century Racer 1130 | 2011 - 2012 |
| Benelli | Century Racer 899 | 2011 - 2012 |
| Benelli | Leoncino 125 | 2022 |
| Benelli | Leoncino 250 | 2018 - 2022 |
| Benelli | Leoncino 500 | 2016 - 2023 |
| Benelli | Leoncino 500 Trail | 2017 - 2023 |
| Benelli | Leoncino 800 | 2020 - 2023 |
| Benelli | Leoncino 800 Trail | 2020 - 2023 |
| Benelli | TnT 1130 | 2004 - 2010 |
| Benelli | TnT 1130 | 2013 - 2015 |
| Benelli | TnT 1130 Cafe Racer | 2004 - 2012 |
| Benelli | TNT 125 | 2017 - 2022 |
| Benelli | TnT 899 | 2008 - 2016 |
| Benelli | TnT 899 Cafe Racer | 2012 |
| Benelli | TnT R | 2013 - 2016 |
| Benelli | TnT R 160 | 2011 - 2016 |
| Benelli | Tornado 1130 Tre | 2006 - 2010 |
| Benelli | Tornado 900 Tre | 2003 - 2006 |
| Bimota | DB10 Bimotard | 2012 |
| Bimota | DB5 E/RE | 2013 |
| Bimota | DB5 R | 2006 - 2012 |
| Bimota | DB5 S | 2006 - 2012 |
| Bimota | DB5/ Mille | 2005 |
| Bimota | DB6 R/ RE Delirio | 2008 - 2012 |
| Bimota | DB6/ E Delirio | 2008 - 2012 |
| Bimota | DB7 | 2009 - 2011 |
| Bimota | DB8 | 2011 - 2016 |
| Bimota | DB9 Brivido | 2012 |
| Bimota | KB4 | 2022 |
| Bimota | Tesi 3D | 2007 - 2016 |
| BMW | F 650 CS Scarver | 2002 - 2005 |
| BMW | F 800 GT | 2013 - 2020 |
| BMW | F 800 R | 2009 - 2019 |
| BMW | F 800 S | 2006 - 2010 |
| BMW | F 800 ST | 2006 - 2012 |
| BMW | F 900 R | 2020 - 2023 |
| BMW | F 900 XR | 2020 - 2023 |
| BMW | G 310 R | 2016 - 2023 |
| BMW | HP2 Megamoto | 2007 - 2010 |
| BMW | HP2 Sport | 2008 - 2011 |
| BMW | HP4 | 2013 - 2014 |
| BMW | K 100 | 1983 - 1990 |
| BMW | K 100 RS | 1983 - 1991 |
| BMW | K 1100 RS | 1992 - 1996 |
| BMW | K 1200 GT | 2003 - 2005 |
| BMW | K 1200 R | 2005 - 2008 |
| BMW | K 1200 R Sport | 2007 - 2008 |
| BMW | K 1200 RS | 1997 - 2005 |
| BMW | K 1200 S | 2004 - 2008 |
| BMW | K 1300 R | 2009 - 2016 |
| BMW | K 1300 S | 2009 - 2016 |
| BMW | K 75 C | 1985 - 1990 |
| BMW | K 75 S | 1986 - 1996 |
| BMW | K1 | 1989 - 1993 |
| BMW | M 1000 R | 2023 |
| BMW | M 1000 RR | 2021 - 2023 |
| BMW | R 100 GS | 1987 - 1996 |
| BMW | R 100 GS PD | 1989 - 1996 |
| BMW | R 100 R | 1991 - 1996 |
| BMW | R 100 RS | 1986 - 1992 |
| BMW | R 1100 GS | 1994 - 1999 |
| BMW | R 1100 R | 1994 - 2000 |
| BMW | R 1100 RS | 1993 - 2001 |
| BMW | R 1100 S | 1998 - 2005 |
| BMW | R 1150 GS | 2000 - 2004 |
| BMW | R 1150 GS Adventure | 2002 - 2005 |
| BMW | R 1150 R | 2001 - 2006 |
| BMW | R 1150 R Rockster | 2003 - 2005 |
| BMW | R 1150 RS | 2001 - 2005 |
| BMW | R 1200 GS | 2004 - 2018 |
| BMW | R 1200 GS Adventure | 2006 - 2018 |
| BMW | R 1200 GS Exclusive | 2017 - 2018 |
| BMW | R 1200 GS Rallye | 2017 - 2018 |
| BMW | R 1200 R | 2006 - 2018 |
| BMW | R 1200 RS | 2015 - 2018 |
| BMW | R 1200 S | 2006 - 2008 |
| BMW | R 1200 ST | 2005 - 2008 |
| BMW | R 1250 GS | 2019 - 2023 |
| BMW | R 1250 GS Adventure | 2019 - 2023 |
| BMW | R 1250 R | 2019 - 2023 |
| BMW | R 1250 RS | 2019 - 2023 |
| BMW | R 65 G/S | 1987 - 1992 |
| BMW | R 80 G/S | 1980 - 1988 |
| BMW | R 80 GS | 1987 - 1996 |
| BMW | R 80 R | 1991 - 1995 |
| BMW | R 850 GS | 1998 - 2001 |
| BMW | R 850 R | 1994 - 2007 |
| BMW | R NineT | 2014 - 2023 |
| BMW | R NineT Pure | 2017 - 2023 |
| BMW | R NineT Racer | 2017 - 2020 |
| BMW | R NineT Scrambler | 2016 - 2023 |
| BMW | R NineT Urban G/S | 2017 - 2023 |
| BMW | S 1000 R | 2014 - 2023 |
| BMW | S 1000 RR | 2009 - 2023 |
| BMW | S 1000 XR | 2015 - 2023 |
| Brixton | Cromwell 1200 | 2022 - 2023 |
| Brixton | Crossfire 125 XS | 2022 - 2023 |
| Brixton | Crossfire 500 /X /XC | 2022 - 2023 |
| Buell | 1125 CR | 2009 - 2010 |
| Buell | 1125 R | 2008 - 2010 |
| Buell | M2 Cyclone | 1997 - 2002 |
| Buell | S1 Lightning | 1996 - 1998 |
| Buell | S3 Thunderbolt | 1997 - 1999 |
| Buell | X1 Lightning | 1999 - 2002 |
| Buell | XB12 R Firebolt | 2003 - 2007 |
| Buell | XB12 S Lightning | 2003 - 2010 |
| Buell | XB12 Scg Lightning Low | 2006 - 2010 |
| Buell | XB12 Ss Lightning Long | 2006 - 2010 |
| Buell | XB12 STT Lightning Super TT | 2007 - 2008 |
| Buell | XB12 SX City X | 2010 |
| Buell | XB12 X Ulysses | 2005 - 2010 |
| Buell | XB12 XT Ulysses | 2008 - 2010 |
| Buell | XB9 R Firebolt | 2002 - 2004 |
| Buell | XB9 S Lightning | 2002 - 2004 |
| Buell | XB9 Scg Lightning Low | 2005 - 2010 |
| Buell | XB9 SX Lightning CityX | 2005 - 2010 |
| Cagiva | Mito 125 | 1999 - 2007 |
| Cagiva | Mito SP 525 | 2008 - 2012 |
| Cagiva | Planet 125 | 1998 - 2002 |
| Cagiva | Raptor 1000 | 2000 - 2005 |
| Cagiva | Raptor 125 | 2003 - 2012 |
| Cagiva | Raptor 650 | 2000 - 2007 |
| CFMOTO | 400 NK | 2017 |
| CFMOTO | 400 NK | 2021 - 2022 |
| CFMOTO | 450 SR | 2023 |
| CFMOTO | 650 GT | 2021 - 2023 |
| CFMOTO | 650 NK | 2015 - 2017 |
| CFMOTO | 650 NK | 2021 - 2023 |
| CFMOTO | 650 TK | 2015 - 2017 |
| CFMOTO | 700 CL-X Heritage | 2022 - 2023 |
| CFMOTO | 800 C22 | 2023 |
| CFMOTO | Papio 125 | 2017 |
| Daelim | Roadwin 125 R FI | 2008 - 2013 |
| Daelim | Roadwin 125/ FI | 2004 - 2016 |
| Daelim | Roadwin 250 | 2014 - 2015 |
| Derbi | GPR 125 Nude | 2004 - 2008 |
| Derbi | GPR 125 Racing | 2004 - 2013 |
| Derbi | GPR 50 | 2001 - 2013 |
| Ducati | 1098 | 2007 - 2008 |
| Ducati | 1198 | 2009 - 2011 |
| Ducati | 1199 Panigale | 2012 - 2014 |
| Ducati | 1299 Panigale | 2015 - 2017 |
| Ducati | 1299 Panigale S | 2015 - 2017 |
| Ducati | 748 | 1995 - 2004 |
| Ducati | 749 | 2003 - 2007 |
| Ducati | 848 | 2008 - 2010 |
| Ducati | 848 Evo | 2011 - 2013 |
| Ducati | 888 | 1990 - 1995 |
| Ducati | 899 Panigale | 2014 - 2015 |
| Ducati | 916 | 1994 - 1998 |
| Ducati | 959 Panigale | 2016 - 2019 |
| Ducati | 996 | 1999 - 2001 |
| Ducati | 998 | 2002 - 2004 |
| Ducati | 999 | 2003 - 2006 |
| Ducati | Diavel | 2011 - 2018 |
| Ducati | Diavel 1260 | 2019 - 2021 |
| Ducati | Diavel 1260 S | 2019 - 2022 |
| Ducati | Diavel V4 | 2023 |
| Ducati | Hypermotard 1100/ Evo | 2007 - 2012 |
| Ducati | Hypermotard 796 | 2010 - 2012 |
| Ducati | Hypermotard 821 | 2013 - 2015 |
| Ducati | Hypermotard 939 | 2016 - 2018 |
| Ducati | Hypermotard 939 SP | 2016 - 2018 |
| Ducati | Hypermotard 950 | 2019 - 2023 |
| Ducati | Hypermotard 950 SP | 2019 - 2023 |
| Ducati | Hyperstrada | 2013 - 2015 |
| Ducati | Hyperstrada 939 | 2016 |
| Ducati | Monster (937/950) | 2021 - 2023 |
| Ducati | Monster 1000 | 2003 - 2005 |
| Ducati | Monster 1100 | 2009 - 2010 |
| Ducati | Monster 1100 Evo | 2011 - 2013 |
| Ducati | Monster 1200 R | 2016 - 2019 |
| Ducati | Monster 1200/ S | 2014 - 2020 |
| Ducati | Monster 600 | 1994 - 2001 |
| Ducati | Monster 620 | 2002 - 2006 |
| Ducati | Monster 695 | 2006 - 2007 |
| Ducati | Monster 696 | 2008 - 2014 |
| Ducati | Monster 750 | 1995 - 2002 |
| Ducati | Monster 796 | 2010 - 2014 |
| Ducati | Monster 797 | 2017 - 2020 |
| Ducati | Monster 800 | 2003 - 2004 |
| Ducati | Monster 821 | 2014 - 2020 |
| Ducati | Monster 900 | 1993 - 2002 |
| Ducati | Monster S2R 1000 | 2006 - 2008 |
| Ducati | Monster S2R 800 | 2005 - 2007 |
| Ducati | Monster S4 | 2000 - 2004 |
| Ducati | Monster S4R | 2003 - 2008 |
| Ducati | Monster S4RS | 2006 - 2008 |
| Ducati | Monster SP | 2023 |
| Ducati | Multistrada 1000 | 2003 - 2006 |
| Ducati | Multistrada 1100 | 2007 - 2009 |
| Ducati | Multistrada 1200/ S | 2010 - 2017 |
| Ducati | Multistrada 1260 | 2018 - 2020 |
| Ducati | Multistrada 1260 Enduro | 2019 - 2021 |
| Ducati | Multistrada 1260 Pikes Peak | 2018 - 2020 |
| Ducati | Multistrada 1260 S | 2018 - 2020 |
| Ducati | Multistrada 1260 S D-Air | 2018 - 2020 |
| Ducati | Multistrada 620 | 2005 - 2006 |
| Ducati | Multistrada 950 | 2017 - 2021 |
| Ducati | Multistrada 950 S | 2019 - 2021 |
| Ducati | Multistrada V2 / S | 2022 - 2023 |
| Ducati | Multistrada V4 / S | 2021 - 2023 |
| Ducati | Multistrada V4 Pikes Peak | 2022 - 2023 |
| Ducati | Multistrada V4 S Sport | 2021 - 2022 |
| Ducati | Panigale R | 2015 - 2017 |
| Ducati | Panigale V2 | 2020 - 2023 |
| Ducati | Panigale V4 | 2018 - 2023 |
| Ducati | Panigale V4 R | 2019 - 2021 |
| Ducati | Panigale V4 S | 2018 - 2023 |
| Ducati | Panigale V4 SP | 2021 - 2022 |
| Ducati | Panigale V4 Speciale | 2019 |
| Ducati | Scrambler | 2015 - 2017 |
| Ducati | Scrambler 1100 | 2018 - 2020 |
| Ducati | Scrambler 1100 Special | 2018 - 2020 |
| Ducati | Scrambler 1100 Sport | 2018 - 2020 |
| Ducati | Scrambler 1100 Tribute Pro | 2022 - 2023 |
| Ducati | Scrambler Café Racer | 2017 - 2020 |
| Ducati | Scrambler Classic | 2015 - 2018 |
| Ducati | Scrambler Desert Sled | 2017 - 2022 |
| Ducati | Scrambler Flat Track Pro | 2016 |
| Ducati | Scrambler Full Throttle | 2015 - 2020 |
| Ducati | Scrambler Full Throttle | 2023 |
| Ducati | Scrambler Icon | 2015 - 2023 |
| Ducati | Scrambler Mach 2.0 | 2018 |
| Ducati | Scrambler Night Shift | 2021 - 2023 |
| Ducati | Scrambler Street Classic | 2018 |
| Ducati | Scrambler Urban Enduro | 2015 - 2016 |
| Ducati | Scrambler Urban Motard | 2022 |
| Ducati | Sport 1000/ S | 2006 - 2010 |
| Ducati | Sport 620 | 2003 - 2004 |
| Ducati | ST2 | 1997 - 2003 |
| Ducati | ST3 | 2004 - 2007 |
| Ducati | ST4 | 1998 - 2003 |
| Ducati | ST4S | 2001 - 2005 |
| Ducati | Streetfighter 848 | 2011 - 2015 |
| Ducati | Streetfighter V2 | 2022 |
| Ducati | Streetfighter V2 | 2022 - 2023 |
| Ducati | Streetfighter V4 | 2020 - 2023 |
| Ducati | Streetfighter V4 S | 2020 - 2023 |
| Ducati | Streetfighter/ S | 2009 - 2013 |
| Ducati | Supersport 1000 SS/DS | 2003 - 2007 |
| Ducati | Supersport 600 SS | 1994 - 1998 |
| Ducati | Supersport 750 SS | 1991 - 2002 |
| Ducati | Supersport 800 SS | 2003 - 2004 |
| Ducati | Supersport 900 SS | 1991 - 2002 |
| Ducati | Supersport 950 / S | 2021 - 2023 |
| Ducati | Supersport/ S | 2017 - 2021 |
| Ducati | Xdiavel/ S | 2016 - 2023 |
| EBR | 1190 RX | 2015 |
| EBR | 1190 SX | 2015 |
| Fantic | Caballero 700 | 2023 |
| Gas Gas | SM 700 | 2023 |
| Gilera | DNA 125 | 2001 - 2005 |
| Gilera | DNA 180 | 2001 - 2005 |
| Gilera | DNA 50 | 2001 - 2005 |
| Honda | CB 1000 | 1993 - 1997 |
| Honda | CB 1000 R | 2008 - 2016 |
| Honda | CB 1000 R | 2018 - 2023 |
| Honda | CB 125 F | 2015 - 2022 |
| Honda | CB 125 R | 2018 - 2022 |
| Honda | CB 1300 | 2003 - 2009 |
| Honda | CB 1300 S | 2005 - 2013 |
| Honda | CB 250 Two-Fifty | 1992 - 2005 |
| Honda | CB 300 F | 2015 - 2016 |
| Honda | CB 300 R | 2018 - 2021 |
| Honda | CB 500 | 1994 - 2003 |
| Honda | CB 500 F | 2013 - 2023 |
| Honda | CB 500 S | 1998 - 2003 |
| Honda | CB 650 F | 2014 - 2018 |
| Honda | CB 650 R | 2019 - 2023 |
| Honda | CB 750 Seven Fifty | 1992 - 2003 |
| Honda | CB-1 | 1989 - 1991 |
| Honda | CBF 1000 | 2006 - 2009 |
| Honda | CBF 1000/ F | 2010 - 2016 |
| Honda | CBF 125 | 2009 - 2014 |
| Honda | CBF 250 | 2003 - 2010 |
| Honda | CBF 500 | 2004 - 2007 |
| Honda | CBF 600 | 2004 - 2012 |
| Honda | CBF 600 S | 2004 - 2013 |
| Honda | CBR 1000 F | 1987 - 2000 |
| Honda | CBR 1000 RR Fireblade | 2004 - 2019 |
| Honda | CBR 1000 RR Fireblade SP | 2017 - 2019 |
| Honda | CBR 1000 RR Fireblade SP-2 | 2017 - 2018 |
| Honda | CBR 1000 RR-R Fireblade | 2020 - 2023 |
| Honda | CBR 1000 RR-R SP Fireblade | 2020 - 2023 |
| Honda | CBR 1100 XX | 1997 - 2007 |
| Honda | CBR 125 R | 2004 - 2016 |
| Honda | CBR 250 R | 2011 - 2014 |
| Honda | CBR 300 R | 2014 - 2016 |
| Honda | CBR 400 RR | 1990 - 1999 |
| Honda | CBR 500 R | 2013 - 2023 |
| Honda | CBR 600 F | 1986 - 2007 |
| Honda | CBR 600 F | 2011 - 2013 |
| Honda | CBR 600 F Sport | 2001 - 2002 |
| Honda | CBR 600 RR | 2003 - 2016 |
| Honda | CBR 650 F | 2014 - 2018 |
| Honda | CBR 650 R | 2019 - 2023 |
| Honda | CBR 900 RR Fireblade | 1992 - 2003 |
| Honda | CG 125 | 1998 - 2001 |
| Honda | CTX 700 N | 2014 - 2016 |
| Honda | Hornet 600 | 1998 - 2013 |
| Honda | Hornet 600 S | 2000 - 2003 |
| Honda | Hornet 750 | 2023 |
| Honda | Hornet 900 | 2002 - 2005 |
| Honda | Monkey 125 | 2022 |
| Honda | MSX 125 Grom | 2013 - 2022 |
| Honda | NC 700 S | 2012 - 2013 |
| Honda | NC 750 S | 2014 - 2020 |
| Honda | NSR 125 R | 1994 - 2001 |
| Honda | NTV 650 Revere | 1988 - 1998 |
| Honda | VFR 1200 F | 2010 - 2016 |
| Honda | VFR 750 F | 1985 - 1997 |
| Honda | VFR 750 R | 1987 - 1992 |
| Honda | VFR 800 F | 1998 - 2020 |
| Honda | VTR 1000 F Firestorm | 1997 - 2006 |
| Honda | VTR 1000 SP-1 | 2000 - 2001 |
| Honda | VTR 1000 SP-2 | 2002 - 2006 |
| Honda | VTR 250 | 1997 - 2012 |
| Honda | X-11/ X-Eleven | 1999 - 2003 |
| Honda | X4 | 1997 - 2003 |
| Horex | VR6 | 2012 - 2022 |
| Husqvarna | 701 Supermoto | 2015 - 2023 |
| Husqvarna | FS 450 | 2021 - 2023 |
| Husqvarna | Nuda 900/ R | 2012 - 2013 |
| Husqvarna | Svartpilen 125 | 2021 |
| Husqvarna | Svartpilen 401 | 2017 - 2023 |
| Husqvarna | Svartpilen 701 | 2019 - 2020 |
| Husqvarna | Vitpilen 401 | 2017 - 2023 |
| Husqvarna | Vitpilen 701 | 2018 - 2020 |
| Hyosung | GD 250 i | 2013 - 2016 |
| Hyosung | GD 250 R | 2016 |
| Hyosung | GF 125 | 1998 - 2003 |
| Hyosung | GT 125 Naked | 2002 - 2016 |
| Hyosung | GT 125 R | 2005 - 2012 |
| Hyosung | GT 125 R Pro | 2016 |
| Hyosung | GT 250 RI Pro | 2016 |
| Hyosung | GT 250/i Naked | 2003 - 2015 |
| Hyosung | GT 250/i R | 2003 - 2015 |
| Hyosung | GT 650/i Naked | 2004 - 2016 |
| Hyosung | GT 650/i R | 2005 - 2016 |
| Hyosung | GT 650/i S | 2005 - 2011 |
| Indian | FTR 1200 | 2019 - 2023 |
| Indian | FTR 1200 S | 2019 - 2023 |
| Indian | FTR Rally | 2020 - 2023 |
| Junak | Evo 125 | 2016 |
| Junak | Evo 300 | 2016 |
| Junak | Z 300 | 2017 - 2018 |
| Kawasaki | ER-5 Twister | 1996 - 2006 |
| Kawasaki | ER-6f | 2006 - 2016 |
| Kawasaki | ER-6n | 2005 - 2016 |
| Kawasaki | GPX 600 R | 1988 - 1999 |
| Kawasaki | GPX 750 R | 1987 - 1988 |
| Kawasaki | GPZ 1100 | 1995 - 1999 |
| Kawasaki | GPZ 500 S | 1985 - 2003 |
| Kawasaki | GPZ 600 R | 1985 - 1989 |
| Kawasaki | GPZ 750 R | 1984 - 1987 |
| Kawasaki | GPZ 900 R | 1984 - 1993 |
| Kawasaki | Ninja 1000 SX | 2020 - 2023 |
| Kawasaki | Ninja 125 | 2019 - 2022 |
| Kawasaki | Ninja 250 R | 2008 - 2012 |
| Kawasaki | Ninja 250 SL | 2015 - 2016 |
| Kawasaki | Ninja 300 | 2013 - 2017 |
| Kawasaki | Ninja 400 | 2018 - 2023 |
| Kawasaki | Ninja 650 | 2017 - 2023 |
| Kawasaki | Ninja H2 | 2015 - 2020 |
| Kawasaki | Ninja H2 Carbon | 2017 - 2020 |
| Kawasaki | Ninja H2 SX | 2018 - 2023 |
| Kawasaki | Ninja H2R | 2015 - 2020 |
| Kawasaki | Z 1000 | 2003 - 2020 |
| Kawasaki | Z 1000 SX | 2011 - 2019 |
| Kawasaki | Z 125 | 2019 - 2022 |
| Kawasaki | Z 250 SL | 2015 - 2016 |
| Kawasaki | Z 300 | 2015 - 2017 |
| Kawasaki | Z 400 | 2019 - 2023 |
| Kawasaki | Z 650 | 2017 - 2023 |
| Kawasaki | Z 650 RS | 2022 |
| Kawasaki | Z 650 RS | 2022 - 2023 |
| Kawasaki | Z 750 | 2004 - 2012 |
| Kawasaki | Z 750 R | 2011 - 2012 |
| Kawasaki | Z 750 S | 2005 - 2006 |
| Kawasaki | Z 800 | 2013 - 2016 |
| Kawasaki | Z 800 e | 2013 - 2016 |
| Kawasaki | Z 900 | 2017 - 2023 |
| Kawasaki | Z 900 RS | 2018 - 2023 |
| Kawasaki | Z 900 RS Cafe | 2018 - 2021 |
| Kawasaki | Z H2 | 2020 - 2023 |
| Kawasaki | ZR-7 | 1999 - 2004 |
| Kawasaki | ZR-7S | 2001 - 2004 |
| Kawasaki | ZRX 1100 | 1997 - 2000 |
| Kawasaki | ZRX 1200 | 2001 - 2004 |
| Kawasaki | ZRX 1200 R | 2001 - 2007 |
| Kawasaki | ZRX 1200 S | 2001 - 2004 |
| Kawasaki | ZX-10R | 2004 - 2023 |
| Kawasaki | ZX-10RR | 2017 - 2023 |
| Kawasaki | ZX-12R | 2000 - 2006 |
| Kawasaki | ZX-6R | 1995 - 2016 |
| Kawasaki | ZX-6R | 2019 - 2020 |
| Kawasaki | ZX-6R 636 | 2013 - 2016 |
| Kawasaki | ZX-7R | 1996 - 2001 |
| Kawasaki | ZX-9R | 1994 - 2003 |
| Kawasaki | ZXR 400 | 1991 - 1999 |
| Kawasaki | ZXR 750 R | 1988 - 1995 |
| Kawasaki | ZZR 1100 | 1990 - 2001 |
| Kawasaki | ZZR 1200 | 2002 - 2005 |
| Kawasaki | ZZR 1400 | 2006 - 2020 |
| Kawasaki | ZZR 600 | 1990 - 2006 |
| Keeway | RKV 125 | 2013 - 2020 |
| KSR-Moto | Code 125 | 2017 |
| KSR-Moto | GRS 125 | 2015 - 2017 |
| KTM | 1050 Adventure | 2015 - 2016 |
| KTM | 1090 Adventure/ R | 2017 - 2019 |
| KTM | 1190 Adventure/ R | 2013 - 2016 |
| KTM | 1190 RC8 | 2008 - 2010 |
| KTM | 1190 RC8 R | 2009 - 2015 |
| KTM | 125 Duke | 2011 - 2022 |
| KTM | 1290 Super Adventure | 2015 - 2016 |
| KTM | 1290 Super Adventure R | 2017 - 2023 |
| KTM | 1290 Super Adventure S | 2017 - 2023 |
| KTM | 1290 Super Adventure T | 2017 |
| KTM | 1290 Super Duke GT | 2016 - 2023 |
| KTM | 1290 Super Duke R | 2014 - 2023 |
| KTM | 200 Duke | 2012 - 2015 |
| KTM | 390 Duke | 2013 - 2023 |
| KTM | 690 Duke | 2008 - 2019 |
| KTM | 690 Duke R | 2013 - 2017 |
| KTM | 690 SMC | 2008 - 2011 |
| KTM | 690 SMC R | 2012 - 2017 |
| KTM | 690 SMC R | 2019 - 2023 |
| KTM | 690 Supermoto SM/ R | 2007 - 2010 |
| KTM | 790 Duke | 2018 - 2022 |
| KTM | 890 Duke | 2021 - 2023 |
| KTM | 890 Duke R | 2020 - 2023 |
| KTM | 890 SMT | 2023 |
| KTM | 950 Supermoto SM/ R | 2005 - 2008 |
| KTM | 990 Super Duke/ R | 2005 - 2013 |
| KTM | 990 Supermoto SM T | 2009 - 2012 |
| KTM | 990 Supermoto SM/ R | 2008 - 2013 |
| KTM | RC 125 | 2014 - 2022 |
| KTM | RC 200 | 2014 |
| KTM | RC 390 | 2014 - 2023 |
| Kymco | CK1 | 2015 - 2016 |
| Kymco | K-Pipe 125 | 2013 - 2016 |
| Kymco | Quannon 125 | 2007 - 2014 |
| Kymco | Quannon 125 Naked | 2008 - 2014 |
| Kymco | Street Bike 125 | 2013 - 2014 |
| Moto Guzzi | 1100 Sport | 1994 - 1999 |
| Moto Guzzi | 1200 Sport | 2007 - 2014 |
| Moto Guzzi | Breva 1100 | 2004 - 2007 |
| Moto Guzzi | Breva 1200 | 2008 - 2012 |
| Moto Guzzi | Breva 750 | 2003 - 2009 |
| Moto Guzzi | Breva 850 | 2006 - 2007 |
| Moto Guzzi | Stelvio | 2008 - 2016 |
| Moto Guzzi | V 10 Centauro | 1996 - 2001 |
| Moto Guzzi | V100 Mandello | 2022 - 2023 |
| Moto Guzzi | V11 Le Mans | 2001 - 2006 |
| Moto Guzzi | V11 Sport | 1999 - 2003 |
| Moto Guzzi | V11 Sport Scura | 2002 - 2003 |
| Moto Guzzi | V7 | 2012 |
| Moto Guzzi | V7 Cafe Classic | 2009 - 2011 |
| Moto Guzzi | V7 Classic | 2008 - 2011 |
| Moto Guzzi | V7 II Racer | 2015 - 2016 |
| Moto Guzzi | V7 II Special | 2015 - 2016 |
| Moto Guzzi | V7 II Stone | 2015 - 2016 |
| Moto Guzzi | V7 II Stornello | 2016 |
| Moto Guzzi | V7 III | 2020 |
| Moto Guzzi | V7 III Anniversario | 2017 |
| Moto Guzzi | V7 III Racer | 2017 - 2019 |
| Moto Guzzi | V7 III Rough/ Carbon | 2018 - 2019 |
| Moto Guzzi | V7 III Special/ Milano | 2017 - 2019 |
| Moto Guzzi | V7 III Stone | 2017 - 2019 |
| Moto Guzzi | V7 IV | 2021 - 2022 |
| Moto Guzzi | V7 Racer | 2011 - 2014 |
| Moto Guzzi | V7 Special | 2012 - 2014 |
| Moto Guzzi | V7 Special | 2021 - 2023 |
| Moto Guzzi | V7 Special Edition | 2021 - 2022 |
| Moto Guzzi | V7 Stone | 2013 - 2014 |
| Moto Guzzi | V7 Stone | 2021 - 2023 |
| Moto Guzzi | V85 | 2018 |
| Moto Guzzi | V85 TT | 2019 - 2023 |
| Moto Morini | 11 ½ | 2015 |
| Moto Morini | 6 1/2 | 2022 |
| Moto Morini | 9 1/2 | 2006 - 2010 |
| Moto Morini | Corsaro 1200 | 2005 - 2010 |
| Moto Morini | Corsaro 1200 ZT | 2019 |
| Moto Morini | Corsaro 1200 ZZ | 2017 - 2020 |
| Moto Morini | Corsaro Avio 1200 | 2008 - 2010 |
| Moto Morini | Corsaro Veloce 1200 | 2008 - 2010 |
| Moto Morini | Corsaro Veloce 1200 | 2015 |
| Moto Morini | Milano 1200 | 2018 - 2020 |
| Moto Morini | Rebello 1200 | 2015 |
| Moto Morini | Sport 1200 | 2008 - 2010 |
| MV Agusta | Brutale 1000 RR | 2019 - 2022 |
| MV Agusta | Brutale 1000 RS | 2022 |
| MV Agusta | Brutale 1078 RR | 2009 |
| MV Agusta | Brutale 1090 | 2013 - 2018 |
| MV Agusta | Brutale 1090 R | 2011 - 2014 |
| MV Agusta | Brutale 1090 RR | 2010 - 2018 |
| MV Agusta | Brutale 675 | 2012 - 2017 |
| MV Agusta | Brutale 750 | 2001 - 2005 |
| MV Agusta | Brutale 800 Rosso | 2020 - 2022 |
| MV Agusta | Brutale 800/ RR | 2013 - 2022 |
| MV Agusta | Brutale 910 R/S | 2005 - 2007 |
| MV Agusta | Brutale 920 | 2011 - 2012 |
| MV Agusta | Brutale 989 R | 2008 - 2009 |
| MV Agusta | Brutale 990 R | 2010 - 2011 |
| MV Agusta | Dragster 800 | 2014 - 2016 |
| MV Agusta | Dragster 800 RC | 2021 |
| MV Agusta | Dragster 800 Rosso | 2020 - 2022 |
| MV Agusta | Dragster 800 RR | 2015 - 2022 |
| MV Agusta | F3 675 | 2012 - 2020 |
| MV Agusta | F3 800 | 2013 - 2021 |
| MV Agusta | F3 800 Rosso | 2022 |
| MV Agusta | F3 800 RR | 2022 |
| MV Agusta | F4 1000 | 2004 - 2007 |
| MV Agusta | F4 1000 | 2010 - 2018 |
| MV Agusta | F4 1000 R | 2010 - 2015 |
| MV Agusta | F4 1000 RR | 2012 - 2018 |
| MV Agusta | F4 1078 R 312 | 2007 - 2008 |
| MV Agusta | F4 1078 RR 312 | 2009 |
| MV Agusta | F4 750 | 1998 - 2004 |
| MV Agusta | Rivale 800 | 2013 - 2018 |
| MV Agusta | Rush 1000 | 2021 - 2022 |
| MV Agusta | Stradale 800 | 2015 - 2016 |
| MV Agusta | Superveloce 800 | 2019 - 2022 |
| MV Agusta | Superveloce S | 2021 - 2022 |
| MV Agusta | Turismo Veloce | 2014 - 2021 |
| MV Agusta | Turismo Veloce Lusso | 2021 - 2022 |
| MV Agusta | Turismo Veloce RC | 2021 - 2022 |
| MV Agusta | Turismo Veloce Rosso | 2021 - 2022 |
| MZ | 1000 S | 2003 - 2009 |
| MZ | 1000 SF | 2005 - 2009 |
| MZ | 1000 ST | 2006 - 2008 |
| MZ | Skorpion Replica | 1999 |
| MZ | Skorpion RPL | 1996 - 1998 |
| MZ | Skorpion Sport 660 | 1995 - 1996 |
| MZ | Skorpion Tour 660 | 1994 - 1999 |
| Royal Enfield | Hunter 350 | 2023 |
| Sachs | Roadster 125 | 1997 - 2003 |
| Sachs | Roadster 125 | 2010 - 2012 |
| Sachs | Roadster 650 | 2000 - 2006 |
| Sachs | Roadster 800 | 2001 - 2004 |
| Simson | MS50 | 1 |
| Suzuki | B-King | 2007 - 2012 |
| Suzuki | Bandit 1200 | 1996 - 2006 |
| Suzuki | Bandit 1200 S | 1996 - 2006 |
| Suzuki | Bandit 1250 | 2007 - 2014 |
| Suzuki | Bandit 1250 S | 2007 - 2017 |
| Suzuki | Bandit 600 | 1995 - 2004 |
| Suzuki | Bandit 600 S | 1996 - 2004 |
| Suzuki | Bandit 650 | 2005 - 2014 |
| Suzuki | Bandit 650 S | 2005 - 2016 |
| Suzuki | Gladius 650 | 2009 - 2015 |
| Suzuki | GS 500 F | 2004 - 2008 |
| Suzuki | GS 500/ E | 1989 - 2008 |
| Suzuki | GSR 600 | 2006 - 2011 |
| Suzuki | GSR 750 | 2011 - 2016 |
| Suzuki | GSX 1100 F | 1988 - 1996 |
| Suzuki | GSX 1100 G | 1991 - 1997 |
| Suzuki | GSX 1200 | 1998 - 2002 |
| Suzuki | GSX 1250 F/ FA | 2010 - 2017 |
| Suzuki | GSX 1400 | 2001 - 2007 |
| Suzuki | GSX 250 R | 2017 - 2019 |
| Suzuki | GSX 600 F | 1988 - 2002 |
| Suzuki | GSX 650 F | 2008 - 2016 |
| Suzuki | GSX 750 | 1998 - 2003 |
| Suzuki | GSX 750 F | 1989 - 2006 |
| Suzuki | GSX-8S | 2023 |
| Suzuki | GSX-R 1000 | 2001 - 2021 |
| Suzuki | GSX-R 1000 R | 2017 - 2021 |
| Suzuki | GSX-R 1100 | 1986 - 1997 |
| Suzuki | GSX-R 125 | 2017 - 2021 |
| Suzuki | GSX-R 125 X | 2019 |
| Suzuki | GSX-R 600 | 1997 - 2016 |
| Suzuki | GSX-R 750 | 1988 - 2017 |
| Suzuki | GSX-S 1000 | 2015 - 2023 |
| Suzuki | GSX-S 1000 F | 2015 - 2021 |
| Suzuki | GSX-S 1000 GT | 2022 - 2023 |
| Suzuki | GSX-S 125 | 2017 - 2021 |
| Suzuki | GSX-S 125 X | 2019 - 2020 |
| Suzuki | GSX-S 750 | 2017 - 2021 |
| Suzuki | GSX-S 950 | 2022 - 2023 |
| Suzuki | Hayabusa | 1999 - 2017 |
| Suzuki | Hayabusa | 2021 - 2023 |
| Suzuki | Inazuma 250 | 2012 - 2017 |
| Suzuki | Inazuma 250 F | 2015 - 2017 |
| Suzuki | Katana | 2019 - 2023 |
| Suzuki | RF 600 R | 1993 - 1997 |
| Suzuki | RF 900 R | 1994 - 1997 |
| Suzuki | RGV 250 | 1988 - 1997 |
| Suzuki | SV 1000 | 2003 - 2008 |
| Suzuki | SV 1000 S | 2003 - 2008 |
| Suzuki | SV 650 | 1999 - 2008 |
| Suzuki | SV 650 | 2016 - 2023 |
| Suzuki | SV 650 S | 1999 - 2008 |
| Suzuki | SV 650 X | 2018 - 2023 |
| Suzuki | TL 1000 R | 1998 - 1999 |
| Suzuki | TL 1000 S | 1997 - 2000 |
| Suzuki | Van Van 125 | 2013 - 2017 |
| Suzuki | VX 800 | 1989 - 1996 |
| SYM | Wolf 300 Cafe Racer | 2015 |
| SYM | Wolf 300 Classic | 2015 |
| SYM | Wolf SB 250 NI | 2015 - 2016 |
| Triumph | Daytona 1200 | 1993 - 1997 |
| Triumph | Daytona 600 | 2003 - 2004 |
| Triumph | Daytona 650 | 2005 |
| Triumph | Daytona 675 | 2006 - 2016 |
| Triumph | Daytona 675 R | 2011 - 2016 |
| Triumph | Daytona 750 | 1991 - 1992 |
| Triumph | Daytona 765 Moto2 | 2020 |
| Triumph | Daytona 900 | 1993 - 1996 |
| Triumph | Daytona 955i | 1999 - 2006 |
| Triumph | Daytona T595 (955i) | 1997 - 1998 |
| Triumph | Rocket 3 R / GT | 2020 - 2023 |
| Triumph | Speed Four | 2002 - 2005 |
| Triumph | Speed Triple | 1997 - 2015 |
| Triumph | Speed Triple 1200 RR | 2022 - 2023 |
| Triumph | Speed Triple 1200 RS | 2021 - 2023 |
| Triumph | Speed Triple R | 2012 - 2018 |
| Triumph | Speed Triple RS | 2018 - 2020 |
| Triumph | Speed Triple S | 2016 - 2020 |
| Triumph | Speed Twin 1200 | 2019 - 2023 |
| Triumph | Sprint 900 | 1993 - 1998 |
| Triumph | Sprint GT | 2011 - 2013 |
| Triumph | Sprint RS | 2000 - 2004 |
| Triumph | Sprint ST | 1999 - 2010 |
| Triumph | Street Triple | 2007 - 2018 |
| Triumph | Street Triple 765 Moto2 | 2023 |
| Triumph | Street Triple 765 R | 2023 |
| Triumph | Street Triple 765 RS | 2023 |
| Triumph | Street Triple R | 2008 - 2022 |
| Triumph | Street Triple RS | 2017 - 2022 |
| Triumph | Street Triple Rx | 2015 - 2017 |
| Triumph | Street Triple S | 2017 - 2022 |
| Triumph | Tiger 1200 Explorer | 2012 - 2015 |
| Triumph | Tiger 1200 Explorer XC | 2013 - 2021 |
| Triumph | Tiger 1200 Explorer XR | 2016 - 2021 |
| Triumph | Tiger 1200 GT / Pro | 2022 - 2023 |
| Triumph | Tiger 1200 GT Explorer | 2022 - 2023 |
| Triumph | Tiger 1200 Rally Explorer | 2022 - 2023 |
| Triumph | Tiger 1200 Rally Pro | 2022 - 2023 |
| Triumph | Tiger Sport | 2013 - 2020 |
| Triumph | Trident 660 | 2021 - 2023 |
| Triumph | Trident 750 | 1991 - 1998 |
| Triumph | Trident 900 | 1991 - 1998 |
| Triumph | TT 600 | 2000 - 2003 |
| Voge | 300 R | 2021 - 2022 |
| Voge | 500 R | 2021 - 2022 |
| Yamaha | BT 1100 Bulldog | 2002 - 2006 |
| Yamaha | Fazer 8 (FZ8 Fazer) | 2010 - 2016 |
| Yamaha | FZ 750 | 1985 - 1994 |
| Yamaha | FZ1 | 2006 - 2015 |
| Yamaha | FZ1 Fazer | 2006 - 2015 |
| Yamaha | FZ6 | 2004 - 2006 |
| Yamaha | FZ6 Fazer | 2004 - 2006 |
| Yamaha | FZ6 Fazer S2 | 2007 - 2010 |
| Yamaha | FZ6 S2 | 2007 - 2010 |
| Yamaha | FZ8 | 2010 - 2016 |
| Yamaha | FZR 1000 | 1987 - 1995 |
| Yamaha | FZR 600/ R | 1989 - 1995 |
| Yamaha | FZS 1000 Fazer | 2001 - 2005 |
| Yamaha | FZS 600 Fazer | 1998 - 2003 |
| Yamaha | GTS 1000 | 1994 - 1999 |
| Yamaha | MT-01 | 2005 - 2012 |
| Yamaha | MT-03 | 2006 - 2023 |
| Yamaha | MT-07 | 2013 - 2023 |
| Yamaha | MT-07 Tracer 700 | 2016 - 2020 |
| Yamaha | MT-09 / SP | 2013 - 2023 |
| Yamaha | MT-09 Tracer 900 | 2015 - 2020 |
| Yamaha | MT-10 / SP | 2016 - 2023 |
| Yamaha | MT-125 | 2014 - 2022 |
| Yamaha | R7 | 2022 - 2023 |
| Yamaha | SZR 660 | 1996 - 2000 |
| Yamaha | TDM 850 | 1991 - 2001 |
| Yamaha | TDM 900 | 2002 - 2013 |
| Yamaha | Tracer 7 / GT | 2021 - 2023 |
| Yamaha | Tracer 9 / GT | 2021 - 2023 |
| Yamaha | TRX 850 | 1996 - 1999 |
| Yamaha | TT 600 S | 1993 - 1998 |
| Yamaha | TZR 50 | 2003 - 2011 |
| Yamaha | VMAX | 1985 - 2002 |
| Yamaha | VMAX 1700 | 2009 - 2016 |
| Yamaha | XJ 600 F | 1984 - 1990 |
| Yamaha | XJ 600 N | 1998 - 2003 |
| Yamaha | XJ 600 S Diversion | 1991 - 2003 |
| Yamaha | XJ 900 F | 1985 - 1994 |
| Yamaha | XJ 900 S Diversion | 1994 - 2003 |
| Yamaha | XJ6 | 2009 - 2016 |
| Yamaha | XJ6 Diversion | 2009 - 2016 |
| Yamaha | XJ6 Diversion F | 2010 - 2016 |
| Yamaha | XJR 1200/ SP | 1994 - 1998 |
| Yamaha | XJR 1300 | 1999 - 2016 |
| Yamaha | XJR 1300 Racer | 2015 - 2016 |
| Yamaha | XSR 900 | 2016 - 2023 |
| Yamaha | XT 1200 Z Super Tenere | 2010 - 2020 |
| Yamaha | YBR 125 | 2003 - 2016 |
| Yamaha | YS 125 | 2018 - 2020 |
| Yamaha | YZF 1000 R Thunderace | 1996 - 2002 |
| Yamaha | YZF 600 R Thundercat | 1996 - 2002 |
| Yamaha | YZF 750 R | 1993 - 1998 |
| Yamaha | YZF 750 SP | 1993 - 1996 |
| Yamaha | YZF-R 125 | 2008 - 2022 |
| Yamaha | YZF-R1 | 1998 - 2023 |
| Yamaha | YZF-R3 | 2015 - 2023 |
| Yamaha | YZF-R6 | 1999 - 2020 |
| Yamaha | YZF-R6 S | 2006 - 2007 |
| Zontes | 310 R | 2021 |
| Zontes | 310 T1 | 2021 |
| Zontes | 310 V | 2021 |
| Zontes | 310 X | 2021 |
| Zontes | 350-GK | 2022 |
| Zontes | 350-T1 | 2022 |
| Zontes | 350-V1 | 2022 |
| Zontes | 350-X1 | 2022 |
Be the first to review this product