by 35% code: MOTEA35£48.74
30 day return policy
Very fast delivery
Delivery: 08.12.2023 - 14.12.2023
Sku: 984045-0
Mounting Kit STT-1 for Chopper side cases and saddlebags from Craftride
Spacer STT-1 for panniers and saddlebags
Very robust
For side cases
Incl. mounting material
Variously individually adjustable
Quick and easy mounting
For one side (right or left)
Fits almost every chopper
Fits saddlebags with a hard R&R wall
Measure (LxWxD): 24 x 3 x 4 cm
Other products you might like

The STT-1 mounting kit for Chopper side cases and saddlebags
If you go on tour with your motorcycle, you will always ask yourself how best to stow your luggage. The ideal solution are often Chopper side cases or hard saddlebags. These give you more storage space on your bike and at the same time give you a casual custom look. The secure attachment of such motorcycle bags you need the appropriate holding kit.
With Craftride's "STT-1" kit, you get a luggage rack set for your side cases and saddlebags with a hard back wall. For a perfect fit, the support set can be individually adjusted in many ways. With your delivery you get 2x metal retaining brackets, 4x rubber grommets for sealing as well as screws and washers.
For side cases
For saddlebag with reinforced back wall
Multiple individually adjustable
Universal holding kit
Suitable for almost every chopper
Incl. mounting material
Material for one (side right or left)
Note: Please note that Craftride's "STT-1" holding kit is a universal article. Therefore, adjustments may be required for use.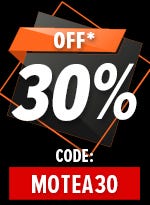 Fits on the following models:
| Make | Name | Year |
| --- | --- | --- |
| Aprilia | Classic 125 | 1997 - 2001 |
| Aprilia | Red Rose 125 | 1989 - 1997 |
| Aprilia | Red Rose 50 | 1992 - 1996 |
| BMW | R 1200 C | 1997 - 2005 |
| BMW | R 1200 C Montauk | 2003 - 2005 |
| BMW | R 1200 CL | 2002 - 2005 |
| BMW | R 18 | 2020 - 2023 |
| BMW | R 18 B | 2022 - 2023 |
| BMW | R 18 Classic | 2021 - 2023 |
| BMW | R 850 C | 1998 |
| Boss Hoss | all models | 1 |
| Daelim | Daystar 125 | 2000 - 2020 |
| Daelim | Daystar 250 | 2014 - 2015 |
| Daelim | VC 125 F/ Advance | 1995 - 1997 |
| Daelim | VS 125/ Evolution | 1997 - 2004 |
| Daelim | VT 125/ Evolution | 1998 - 2003 |
| Honda | Black Widow 750 | 2000 - 2003 |
| Honda | CA 125 Rebel | 1995 - 2001 |
| Honda | CMX 250 Rebel | 1996 - 1999 |
| Honda | F6C | 2014 - 2016 |
| Honda | F6C Valkyrie | 1996 - 2003 |
| Honda | Rebel 1100 CMX | 2021 - 2023 |
| Honda | Rebel 500 | 2017 - 2018 |
| Honda | Rebel 500 CMX | 2019 - 2023 |
| Honda | Shadow 750 Black Spirit C2B | 2010 - 2016 |
| Honda | Shadow VT 1100 C2 | 1995 - 2000 |
| Honda | Shadow VT 1100 C3 Aero | 1998 - 2000 |
| Honda | Shadow VT 125 C | 1999 - 2009 |
| Honda | Shadow VT 600 C | 1988 - 2000 |
| Honda | Shadow VT 750 C | 1997 - 2016 |
| Honda | Shadow VT 750 Spirit | 2007 - 2013 |
| Honda | VF 750 C Magna | 1993 - 2003 |
| Honda | VT 1300 CX Fury | 2010 - 2016 |
| Honda | VT 750 S | 2010 - 2012 |
| Honda | VTX 1300 | 2002 - 2010 |
| Honda | VTX 1300 C | 2002 - 2010 |
| Honda | VTX 1300 R/S | 2002 - 2010 |
| Honda | VTX 1800 | 2001 - 2010 |
| Honda | VTX 1800 C | 2001 - 2010 |
| Honda | VTX 1800 R/S | 2001 - 2010 |
| Hyosung | Cruise I | 1997 - 1998 |
| Hyosung | Cruise II | 1998 - 2002 |
| Hyosung | GV 125 | 2000 - 2016 |
| Hyosung | GV 125 S Aquila | 2020 - 2022 |
| Hyosung | GV 250/i | 2000 - 2016 |
| Hyosung | GV 300 S Aquila | 2021 - 2023 |
| Hyosung | GV 650/i | 2006 - 2016 |
| Hyosung | GV 700 C | 2010 - 2014 |
| Hyosung | ST 700 i / ST 7 | 2011 - 2016 |
| Indian | Chief | 2018 - 2022 |
| Indian | Chief Bobber | 2021 - 2023 |
| Indian | Chief Bobber Dark Horse | 2021 - 2023 |
| Indian | Chief Classic | 2015 - 2018 |
| Indian | Chief Dark Horse | 2015 - 2023 |
| Indian | Chief Vintage | 2015 - 2021 |
| Indian | Scout | 2015 - 2023 |
| Indian | Scout Bobber | 2018 - 2023 |
| Indian | Scout Bobber Twenty | 2020 - 2023 |
| Indian | Scout Rogue | 2023 |
| Indian | Scout Sixty | 2016 - 2021 |
| Indian | Sport Chief | 2023 |
| Indian | Springfield | 2017 - 2023 |
| Indian | Springfield Dark Horse | 2018 - 2023 |
| Indian | Super Chief | 2021 - 2023 |
| Indian | Super Chief Limited | 2021 - 2023 |
| Indian | Vintage | 2021 |
| Indian | Vintage Dark Horse | 2021 |
| Junak | M16 320 | 2016 - 2017 |
| Kawasaki | EL 250 Eliminator | 1988 - 1995 |
| Kawasaki | EL 252 Eliminator | 1996 - 2003 |
| Kawasaki | Eliminator 125 | 1998 - 2007 |
| Kawasaki | EN 500 | 1990 - 2005 |
| Kawasaki | VN 1500 Classic | 1996 - 2002 |
| Kawasaki | VN 1500 Classic Tourer | 1998 - 2003 |
| Kawasaki | VN 1500 Drifter | 1999 - 2003 |
| Kawasaki | VN 1500 Mean Streak | 2001 - 2003 |
| Kawasaki | VN 1600 Classic | 2003 - 2008 |
| Kawasaki | VN 1600 Classic Tourer | 2005 - 2008 |
| Kawasaki | VN 1600 Mean Streak | 2004 - 2008 |
| Kawasaki | VN 1700 Classic | 2009 - 2015 |
| Kawasaki | VN 1700 Classic Tourer | 2009 - 2016 |
| Kawasaki | VN 2000 | 2004 - 2008 |
| Kawasaki | VN 2000 Classic | 2008 - 2011 |
| Kawasaki | VN 800 | 1994 - 1999 |
| Kawasaki | VN 800 Classic | 1996 - 2006 |
| Kawasaki | VN 800 Drifter | 1999 - 2003 |
| Kawasaki | VN 900 Classic | 2006 - 2016 |
| Kawasaki | VN 900 Custom | 2007 - 2016 |
| Kawasaki | VN 900 Light Tourer | 2010 - 2014 |
| Kawasaki | VN-15 | 1988 - 1995 |
| Kawasaki | Vulcan 1700 Nomad | 2015 - 2016 |
| Kawasaki | Vulcan 900 Classic | 2015 - 2017 |
| Kawasaki | Vulcan 900 Custom | 2015 - 2017 |
| Kawasaki | Vulcan S | 2015 - 2023 |
| Kawasaki | Vulcan S Café | 2017 - 2019 |
| Keeway | Blackster 250 | 2015 - 2020 |
| Keeway | Cruiser 250 | 2006 - 2012 |
| Keeway | Speed 125 | 2007 - 2012 |
| Keeway | Superlight 125 | 2007 - 2020 |
| Keeway | V302C | 2023 |
| Kymco | Hipster 125 | 2002 - 2005 |
| Kymco | Venox 250 | 2003 - 2012 |
| Kymco | Zing 125 | 1996 - 2007 |
| Kymco | Zing 125 II | 2008 - 2014 |
| Moto Guzzi | Audace | 2015 - 2020 |
| Moto Guzzi | Bellagio | 2007 - 2014 |
| Moto Guzzi | California | 1998 - 2012 |
| Moto Guzzi | California 1400 Custom | 2013 - 2016 |
| Moto Guzzi | California 1400 Touring | 2013 - 2020 |
| Moto Guzzi | California 1400 Touring SE | 2015 - 2016 |
| Moto Guzzi | Eldorado | 2015 - 2020 |
| Moto Guzzi | Griso 1100 | 2005 - 2008 |
| Moto Guzzi | Griso 850 | 2006 - 2007 |
| Moto Guzzi | Griso 8V | 2007 - 2017 |
| Moto Guzzi | Nevada 750 | 1990 - 2016 |
| Moto Guzzi | V9 Bobber | 2016 - 2023 |
| Moto Guzzi | V9 Bobber Sport | 2019 - 2021 |
| Moto Guzzi | V9 Roamer | 2016 - 2023 |
| Royal Enfield | Meteor 350 | 2021 - 2023 |
| Royal Enfield | Super Meteor 650 | 2023 |
| Suzuki | GN 125 | 1991 - 1999 |
| Suzuki | GN 250 | 1982 - 1999 |
| Suzuki | Intruder C 1500 | 2005 - 2007 |
| Suzuki | Intruder C 1500 T | 2013 - 2016 |
| Suzuki | Intruder C 1800 R/RT | 2008 - 2012 |
| Suzuki | Intruder C 800 | 2005 - 2017 |
| Suzuki | Intruder M 1500 | 2009 - 2010 |
| Suzuki | Intruder M 1600 | 2005 |
| Suzuki | Intruder M 1800 R | 2006 - 2017 |
| Suzuki | Intruder M 1800 R2 | 2008 - 2010 |
| Suzuki | Intruder M 800 | 2005 - 2017 |
| Suzuki | Intruder VL 125 | 1999 - 2007 |
| Suzuki | Intruder VL 1500 LC | 1998 - 2004 |
| Suzuki | Intruder VL 250 LC | 2000 - 2001 |
| Suzuki | Intruder VL 800 Volusia | 2001 - 2004 |
| Suzuki | Intruder VS 1400 | 1986 - 2003 |
| Suzuki | Intruder VS 600 | 1995 - 1998 |
| Suzuki | Intruder VS 750 | 1986 - 1991 |
| Suzuki | Intruder VS 800 | 1992 - 2000 |
| Suzuki | LS 650 Savage | 1986 - 2001 |
| Suzuki | Marauder GZ 125 | 1998 - 2001 |
| Suzuki | Marauder GZ 250 | 1999 - 2001 |
| Suzuki | Marauder VZ 1600 | 2004 |
| Suzuki | Marauder VZ 800 | 1996 - 2003 |
| SYM | Husky 125 | 1996 - 2007 |
| Triumph | America | 2002 - 2016 |
| Triumph | America LT | 2014 - 2016 |
| Triumph | Bonneville Bobber | 2017 - 2023 |
| Triumph | Bonneville Bobber Black | 2018 - 2021 |
| Triumph | Bonneville Speedmaster | 2018 - 2023 |
| Triumph | Rocket III | 2004 - 2009 |
| Triumph | Rocket III Classic | 2006 - 2009 |
| Triumph | Rocket III Roadster | 2010 - 2018 |
| Triumph | Rocket III Touring | 2008 - 2014 |
| Triumph | Rocket X | 2015 |
| Triumph | Speedmaster | 2003 - 2016 |
| Triumph | Thunderbird | 1995 - 2003 |
| Triumph | Thunderbird | 2009 - 2015 |
| Triumph | Thunderbird Commander | 2014 - 2018 |
| Triumph | Thunderbird LT | 2014 - 2018 |
| Triumph | Thunderbird Nightstorm | 2015 |
| Triumph | Thunderbird Storm | 2011 - 2018 |
| Victory | Boardwalk | 2013 - 2015 |
| Victory | Cross Country/ Tour | 2010 - 2017 |
| Victory | Cross Roads | 2010 - 2012 |
| Victory | Cross Roads Classic | 2012 - 2014 |
| Victory | Gunner | 2015 - 2017 |
| Victory | Hammer 8-Ball | 2012 - 2016 |
| Victory | Hammer/ S | 2007 - 2016 |
| Victory | Hard Ball | 2012 - 2013 |
| Victory | High Ball | 2012 - 2017 |
| Victory | Judge | 2012 - 2017 |
| Victory | Kingpin | 2007 - 2012 |
| Victory | Magnum | 2015 - 2017 |
| Victory | Magnum X-1 | 2015 |
| Victory | Ness Cross Country | 2014 |
| Victory | Octane | 2016 - 2017 |
| Victory | Vegas | 2007 - 2016 |
| Victory | Vegas 8-Ball | 2005 - 2016 |
| Victory | Vegas Jackpot | 2008 - 2014 |
| Victory | Vision Tour | 2008 - 2016 |
| Yamaha | SR 125 | 1996 - 2002 |
| Yamaha | SR 250 | 1996 - 2002 |
| Yamaha | XV 1100 Virago | 1989 - 1999 |
| Yamaha | XV 125 Virago | 1997 - 2001 |
| Yamaha | XV 1600 A Wild Star | 1999 - 2004 |
| Yamaha | XV 1700 Road Star Warrior | 2003 - 2005 |
| Yamaha | XV 1900 Midnight Star | 2006 - 2016 |
| Yamaha | XV 250 Virago | 1989 - 2000 |
| Yamaha | XV 535 Virago | 1988 - 2003 |
| Yamaha | XV 750 Virago | 1992 - 1997 |
| Yamaha | XV 950 | 2014 - 2018 |
| Yamaha | XV 950 R | 2014 - 2020 |
| Yamaha | XV 950 Racer | 2016 |
| Yamaha | XVS 1100 A Drag Star Classic | 2000 - 2007 |
| Yamaha | XVS 1100 Drag Star | 1999 - 2002 |
| Yamaha | XVS 125 Drag Star | 2000 - 2009 |
| Yamaha | XVS 1300 A Midnight Star | 2007 - 2016 |
| Yamaha | XVS 1300 Custom | 2014 - 2016 |
| Yamaha | XVS 250 Drag Star | 2001 - 2009 |
| Yamaha | XVS 650 A Drag Star Classic | 1998 - 2007 |
| Yamaha | XVS 650 Drag Star | 1996 - 2003 |
| Yamaha | XVS 950 A Midnight Star | 2009 - 2016 |
| Yamaha | XVZ 1300 A Royal Star | 1996 - 1999 |
| Yamaha | YBR 125 Custom | 2008 - 2016 |
Downloads
Mounting instructions


Be the first to review this product