by 30% code: MOTEA30£150.49
30 day return policy
Very fast delivery
Delivery: 06.12.2023 - 12.12.2023
Sku: 974706-0
Outer Batwing Fairing compatible with Harley Davidson Touring 96-13 Craftride in black
Batwing front fairing
Splinter-proof ABS
Black gloss paint finish
Dimensions exactly like original
With prefabricated threaded holes
For easy fastening of the interior trim
Note: Mounting kit and washer are not included
Other products you might like

The Batwing front fairing from Craftride in black, suitable for your Harley Davidson Touring
You want to give your machine a new look and get the best out of it visually? With the Batwing motorcycle fairing from Craftride you can make your motorcycle a real eye-catcher. The fairing creates a flowing look from your vehicle and is made of shatterproof ABS, high strength and stable. The Batwing fairing is painted in glossy black and does not require any painting.
The Batwing fairing has exactly the same dimensions as the original part. So it can be replaced without any problems. Prefabricated tapped holes make it easy to attach the inner fairing. Stylish and functional, the Craftride Batwing fairing is ideal for your custom bike.
Suitable for your Harley Davidson Touring
Dimensions exactly as original
Black glossy lacquered
Prefabricated threaded holes
Made of shatterproof ABS
Without washer and mounting kit
For fixing the inner lining
If you have chosen the motorcycle Batwing fairing from Craftride, it will be delivered to you matching your model. Please note that the windscreen and mounting kit are not included in the delivery.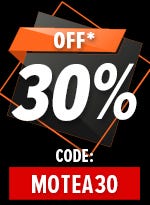 Fits on the following models:
| Make | Name | Year |
| --- | --- | --- |
| Harley Davidson | CVO Street Glide (FLHXSE) | 2011 - 2013 |
| Harley Davidson | CVO Ultra Classic (FLHTCUSE ) | 2011 - 2013 |
| Harley Davidson | Electra Glide Classic (FLHTC) | 1996 - 2013 |
| Harley Davidson | Electra Glide Standard (FLHT) | 1996 - 2010 |
| Harley Davidson | Electra Glide Ultra Classic (FLHTCU) | 1996 - 2013 |
| Harley Davidson | Electra Glide Ultra Limited (FLHTK) | 2009 - 2013 |
| Harley Davidson | Road King Classic (FLHRC) | 1998 - 2013 |
| Harley Davidson | Street Glide (FLHX) | 2006 - 2013 |
| Harley Davidson | Tri Glide Ultra (FLHTCUTG) | 2009 - 2013 |
Be the first to review this product