by 40% code: CLAUS40£104.99
30 day return policy
Very fast delivery
Delivery: 11.12.2023 - 15.12.2023
Sku: 975125-0
Passenger Floorboards compatible with Harley Davidson Touring 93-23 Footboards Craftride CF2 with brackets black
Sozius running boards CF2 black
Incl. bracket
Optimum grip
Vibration damping
High-quality workmanship
Non-slip rubber fibres
Improves the look of the motorcycle
Easily replace original running boards
Detachment of the footrest from the bracket
Other products you might like

The passenger footboards CF2 by Craftride in black,
suitable for your Harley Davidson Touring
Running boards are an alternative to the motorcycle footrests chosen by the motorcycle manufacturer. Often the chrome or aluminium running boards are universally applicable. So you can use them for the pillion rider as well as for the driver. Additionally, they are also available with the specification pillion rider / rider footboards. Footboards are mainly used on choppers, where they contribute to the riding experience and the custom look. Your new footboards can be used to stylishly replace the simple original footboards or to replace worn and unsightly ones.
The Craftride CF2 running boards are suitable for pillion riders. Their non-slip rubber inserts ensure optimal grip and secure hold of your passenger during the ride. Rubberized footboards and footrests also prevent strong vibrations as they have a damping effect. Visually, footpegs and footboards have a strong influence on the design of the bike. High quality workmanship with a black custom-look design gives your bike a new look.
Suitable for your Harley Davidson Touring
High quality processing
Suitable for pillion rider
Non-slip rubber pads for grip
With vibration damping
Gives the bike a special look
Easy replacement of the original parts
Decoupling the footrest from the bracket
Colour: Black
The Craftride CF2 pillion rider footboards in black are suitable for Harley Davidson Touring models from 1993 to , the original footboards can be easily and quickly replaced with your new CF2 footboards.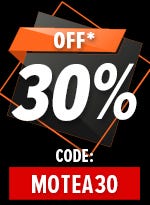 Fits on the following models:
| Make | Name | Year |
| --- | --- | --- |
| Harley Davidson | CVO Limited (FLHTKSE) | 2014 - 2022 |
| Harley Davidson | CVO Road Glide (FLTRXSE) | 2018 - 2023 |
| Harley Davidson | CVO Road Glide Custom (FLTRXSE) | 2012 - 2013 |
| Harley Davidson | CVO Road Glide Limited (FLTRKSE) | 2022 - 2023 |
| Harley Davidson | CVO Road Glide Ultra (FLTRUSE) | 2011 - 2016 |
| Harley Davidson | CVO Road King (FLHRSE5) | 2013 - 2014 |
| Harley Davidson | CVO Street Glide (FLHXSE) | 2011 - 2023 |
| Harley Davidson | CVO Ultra Classic (FLHTCUSE ) | 2011 - 2013 |
| Harley Davidson | Electra Glide (FLHT) | 1982 - 1987 |
| Harley Davidson | Electra Glide Classic (FLHTC) | 1983 - 2013 |
| Harley Davidson | Electra Glide Revival (FLH) | 2021 |
| Harley Davidson | Electra Glide Sport (FLHS) | 1983 - 1995 |
| Harley Davidson | Electra Glide Standard (FLHT) | 1996 - 2010 |
| Harley Davidson | Electra Glide Standard (FLHT) | 2019 - 2022 |
| Harley Davidson | Electra Glide Ultra Classic (FLHTCU) | 1989 - 2020 |
| Harley Davidson | Electra Glide Ultra Limited (FLHTK) | 2009 - 2023 |
| Harley Davidson | Fat Boy (FLSTF) | 1990 - 2017 |
| Harley Davidson | Fat Boy Special/ Lo (FLSTFB) | 2010 - 2017 |
| Harley Davidson | Freewheeler (FLRT) | 2014 - 2023 |
| Harley Davidson | Heritage Softail Special (FLSTN) | 1993 - 1996 |
| Harley Davidson | Road Glide (FLTR) | 1998 - 2009 |
| Harley Davidson | Road Glide (FLTRX) | 2015 - 2022 |
| Harley Davidson | Road Glide Custom (FLTRX) | 2010 - 2013 |
| Harley Davidson | Road Glide Limited (FLTRK) | 2020 - 2023 |
| Harley Davidson | Road Glide Special (FLTRXS) | 2015 - 2023 |
| Harley Davidson | Road Glide ST (FLTRXST) | 2022 - 2023 |
| Harley Davidson | Road Glide Ultra (FLTRU) | 2016 - 2020 |
| Harley Davidson | Road King (FLHR) | 1994 - 2023 |
| Harley Davidson | Road King Classic (FLHRC) | 1998 - 2019 |
| Harley Davidson | Road King Custom (FLHRSI) | 2005 - 2007 |
| Harley Davidson | Road King Special (FLHRXS) | 2017 - 2023 |
| Harley Davidson | Softail Deluxe (FLDE) | 2018 - 2020 |
| Harley Davidson | Softail Deluxe (FLSTN) | 2005 - 2017 |
| Harley Davidson | Softail Slim (FLS) | 2012 - 2017 |
| Harley Davidson | Street Glide (FLHX) | 2006 - 2022 |
| Harley Davidson | Street Glide Special (FLHXS) | 2015 - 2023 |
| Harley Davidson | Street Glide ST (FLHXST) | 2022 - 2023 |
| Harley Davidson | Tri Glide Ultra (FLHTCUTG) | 2009 - 2023 |
| Harley Davidson | Ultra Limited Low (FLHTKL) | 2015 - 2019 |
Be the first to review this product