by 40% code: CLAUS40£53.99
30 day return policy
Very fast delivery
Delivery: 11.12.2023 - 15.12.2023
Sku: 304002-0
Rear Paddock Stand ConStands ST Racing black mat
Important: This is a universal item, not adapted to a specific model. In many cases, individual adjustments are required for mounting. Please check the dimensions and pictures to see if mounting is possible for your motorcycle.
Rear jack for safe and easy jacking up of the rear wheel for repair and service work
Extremely stable design
Solid castors and good leverage for easy lifting
Rubberised mounts to prevent scratching of the swing arm
Includes mounts for racing adapters (prism sockets)
Racing adapter available as accessory. Adjustment range 24 to 35 cm
Other products you might like

Cavalletto Alza Moto Posteriore ConStands ST Racing nero opaco,
con garanzia di rimborso 30 giorni.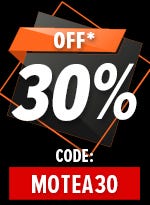 Fits on the following models:
| Make | Name | Year |
| --- | --- | --- |
| AJP | PR5 Enduro Extreme 250 | 1 |
| AJP | PR7 | 2018 |
| Aprilia | AF1-125 Futura | 1990 - 1991 |
| Aprilia | Caponord 1200 | 2013 - 2016 |
| Aprilia | Caponord 1200 Rally | 2015 - 2016 |
| Aprilia | Dorsoduro 1200 | 2011 - 2016 |
| Aprilia | Dorsoduro 750 | 2008 - 2016 |
| Aprilia | Dorsoduro 900 | 2017 - 2020 |
| Aprilia | Falco SL 1000 | 2000 - 2004 |
| Aprilia | Mana 850 | 2008 - 2012 |
| Aprilia | Mana 850 GT | 2009 - 2016 |
| Aprilia | Pegaso 650 Strada/Factory | 2005 - 2010 |
| Aprilia | Pegaso 650 Trail | 2006 - 2009 |
| Aprilia | RS 125 | 1992 - 2023 |
| Aprilia | RS 250 | 1994 - 2004 |
| Aprilia | RS 50 | 1993 - 2013 |
| Aprilia | RS 660 | 2020 - 2023 |
| Aprilia | RS4 125/ RS 125 | 2011 - 2013 |
| Aprilia | RS4 50 | 2011 - 2020 |
| Aprilia | RST 1000 Futura | 2001 - 2004 |
| Aprilia | RSV 1000 R (Mille) | 2004 - 2010 |
| Aprilia | RSV Mille | 1998 - 2003 |
| Aprilia | RSV4 | 2009 - 2014 |
| Aprilia | RSV4 1100 | 2021 - 2023 |
| Aprilia | RSV4 1100 Factory | 2019 - 2023 |
| Aprilia | RSV4 Factory | 2009 - 2015 |
| Aprilia | RSV4 Factory | 2021 |
| Aprilia | RSV4 RF | 2015 - 2018 |
| Aprilia | RSV4 RR | 2015 - 2021 |
| Aprilia | RX 125 | 2015 |
| Aprilia | RX 125 | 2018 - 2023 |
| Aprilia | RX 50 | 1 |
| Aprilia | RXV 450 | 1 |
| Aprilia | RXV 550 | 1 |
| Aprilia | Shiver 750 | 2007 - 2016 |
| Aprilia | Shiver 750 GT | 2009 - 2014 |
| Aprilia | Shiver 900 | 2017 - 2020 |
| Aprilia | SXV 4-5 | 1 |
| Aprilia | SXV 450 | 1 |
| Aprilia | SXV 5-5 | 1 |
| Aprilia | SXV 550 | 1 |
| Aprilia | Tuareg 660 | 2022 - 2023 |
| Aprilia | Tuono 1000/ R | 2002 - 2011 |
| Aprilia | Tuono 660 | 2020 - 2023 |
| Aprilia | Tuono 660 Factory | 2022 - 2023 |
| Aprilia | Tuono V4 1100 | 2021 - 2023 |
| Aprilia | Tuono V4 1100 Factory | 2015 - 2023 |
| Aprilia | Tuono V4 1100 RR | 2015 - 2021 |
| Aprilia | Tuono V4 Factory | 2021 |
| Aprilia | Tuono V4 R | 2011 - 2014 |
| Benelli | 402 S | 2018 |
| Benelli | 502C | 2020 - 2023 |
| Benelli | 752 S | 2018 - 2023 |
| Benelli | BN 251 | 2015 - 2021 |
| Benelli | BN 302 | 2014 - 2017 |
| Benelli | BN 302 R | 2017 - 2021 |
| Benelli | BN 302 S | 2018 - 2021 |
| Benelli | BN 600 | 2013 - 2017 |
| Benelli | BN 600 | 2019 - 2020 |
| Benelli | BN 600 GT | 2014 - 2017 |
| Benelli | Leoncino 125 | 2022 |
| Benelli | Leoncino 250 | 2018 - 2022 |
| Benelli | Leoncino 500 | 2016 - 2023 |
| Benelli | Leoncino 500 Trail | 2017 - 2023 |
| Benelli | Leoncino 800 | 2020 - 2023 |
| Benelli | Leoncino 800 Trail | 2020 - 2023 |
| Benelli | Tornado 1130 Tre | 2006 - 2010 |
| Benelli | Tornado 900 Tre | 2003 - 2006 |
| Benelli | TRK 251 | 2021 - 2022 |
| Benelli | TRK 502 | 2016 - 2023 |
| Benelli | TRK 502 X | 2019 - 2023 |
| Benelli | TRK 702 | 2023 |
| Benelli | TRK 800 | 2022 - 2023 |
| Beta | Alp 125 | 1 |
| Beta | Alp 200 | 1 |
| Beta | Alp 350 | 1 |
| Beta | Alp 4.0 350 | 1 |
| Beta | Alp M4 | 1 |
| Beta | Urban 125/ 200 | 1 |
| Bimota | DB5 E/RE | 2013 |
| Bimota | DB5 R | 2006 - 2012 |
| Bimota | DB5 S | 2006 - 2012 |
| Bimota | DB5/ Mille | 2005 |
| Bimota | DB7 | 2009 - 2011 |
| Bimota | DB8 | 2011 - 2016 |
| Bimota | KB4 | 2022 |
| BMW | F 900 XR | 2020 - 2023 |
| BMW | G 650 Xchallenge | 2007 - 2010 |
| BMW | G 650 Xcountry | 2007 - 2010 |
| BMW | HP2 Enduro | 2005 - 2008 |
| BMW | HP4 | 2013 - 2014 |
| BMW | M 1000 R | 2023 |
| BMW | M 1000 RR | 2021 - 2023 |
| BMW | S 1000 R | 2014 - 2023 |
| BMW | S 1000 RR | 2009 - 2023 |
| BMW | S 1000 XR | 2015 - 2023 |
| Brixton | Cromwell 1200 | 2022 - 2023 |
| Brixton | Cromwell 125 | 2022 - 2023 |
| Brixton | Cromwell 250 | 2022 - 2023 |
| Brixton | Crossfire 125 | 2022 - 2023 |
| Brixton | Crossfire 500 /X /XC | 2022 - 2023 |
| Brixton | Felsberg 125 / XC | 2022 - 2023 |
| Brixton | Felsberg 250 | 2022 - 2023 |
| Brixton | Rayburn 125 | 2022 - 2023 |
| Brixton | Sunray 125 | 2022 - 2023 |
| Buell | 1125 R | 2008 - 2010 |
| Buell | S3 Thunderbolt | 1997 - 1999 |
| Buell | XB12 R Firebolt | 2003 - 2007 |
| Buell | XB9 R Firebolt | 2002 - 2004 |
| Cagiva | Mito 125 | 1999 - 2007 |
| Cagiva | Mito SP 525 | 2008 - 2012 |
| CFMOTO | 400 NK | 2017 |
| CFMOTO | 400 NK | 2021 - 2022 |
| CFMOTO | 450 SR | 2023 |
| CFMOTO | 650 GT | 2021 - 2023 |
| CFMOTO | 650 MT | 2022 - 2023 |
| CFMOTO | 650 NK | 2015 - 2017 |
| CFMOTO | 650 NK | 2021 - 2023 |
| CFMOTO | 650 TK | 2015 - 2017 |
| CFMOTO | 700 CL-X Adventure | 2023 |
| CFMOTO | 700 CL-X Heritage | 2022 - 2023 |
| CFMOTO | 800 C22 | 2023 |
| CFMOTO | 800 MT Sport | 2023 |
| CFMOTO | 800 MT Touring | 2022 - 2023 |
| Daelim | Roadwin 125 R FI | 2008 - 2013 |
| Daelim | Roadwin 250 | 2014 - 2015 |
| Derbi | GPR 50 | 2001 - 2013 |
| Derbi | Senda 125 Terra | 2007 - 2012 |
| Ducati | 749 | 2003 - 2007 |
| Ducati | 888 | 1990 - 1995 |
| Ducati | 899 Panigale | 2014 - 2015 |
| Ducati | 959 Panigale | 2016 - 2019 |
| Ducati | 999 | 2003 - 2006 |
| Ducati | DesertX | 2022 - 2023 |
| Ducati | Monster (937/950) | 2021 - 2023 |
| Ducati | Monster 821 | 2014 - 2020 |
| Ducati | Monster SP | 2023 |
| Ducati | Multistrada 1200 Enduro | 2016 - 2018 |
| Ducati | Multistrada 1260 Enduro | 2019 - 2021 |
| Ducati | Multistrada 950 | 2017 - 2021 |
| Ducati | Multistrada 950 S | 2019 - 2021 |
| Ducati | Multistrada V2 / S | 2022 - 2023 |
| Ducati | Multistrada V4 / S | 2021 - 2023 |
| Ducati | Multistrada V4 Pikes Peak | 2022 - 2023 |
| Ducati | Multistrada V4 Rally | 2023 |
| Ducati | Multistrada V4 S Sport | 2021 - 2022 |
| Ducati | Sport 620 | 2003 - 2004 |
| Ducati | ST2 | 1997 - 2003 |
| Ducati | ST3 | 2004 - 2007 |
| Ducati | ST4 | 1998 - 2003 |
| Ducati | ST4S | 2001 - 2005 |
| Ducati | Supersport 1000 SS/DS | 2003 - 2007 |
| Ducati | Supersport 600 SS | 1994 - 1998 |
| Ducati | Supersport 750 SS | 1991 - 2002 |
| Ducati | Supersport 800 SS | 2003 - 2004 |
| Ducati | Supersport 900 SS | 1991 - 2002 |
| EBR | 1190 RX | 2015 |
| Gas Gas | ES 700 | 2023 |
| Gas Gas | Pampera 125 | 1 |
| Gas Gas | Pampera 250/ 280 | 1 |
| Gas Gas | Pampera 400 | 1 |
| Gas Gas | SM 700 | 2023 |
| Honda | CB 1300 S | 2005 - 2013 |
| Honda | CB 500 S | 1998 - 2003 |
| Honda | CBF 1000 | 2006 - 2009 |
| Honda | CBF 1000/ F | 2010 - 2016 |
| Honda | CBF 125 | 2009 - 2014 |
| Honda | CBF 600 S | 2004 - 2013 |
| Honda | CBR 1000 F | 1987 - 2000 |
| Honda | CBR 1000 RR Fireblade | 2004 - 2019 |
| Honda | CBR 1000 RR Fireblade SP | 2017 - 2019 |
| Honda | CBR 1000 RR Fireblade SP-2 | 2017 - 2018 |
| Honda | CBR 1000 RR-R Fireblade | 2020 - 2023 |
| Honda | CBR 1000 RR-R SP Fireblade | 2020 - 2023 |
| Honda | CBR 1100 XX | 1997 - 2007 |
| Honda | CBR 125 R | 2004 - 2016 |
| Honda | CBR 250 R | 2011 - 2014 |
| Honda | CBR 300 R | 2014 - 2016 |
| Honda | CBR 400 RR | 1990 - 1999 |
| Honda | CBR 500 R | 2013 - 2023 |
| Honda | CBR 600 F | 1986 - 2007 |
| Honda | CBR 600 F | 2011 - 2013 |
| Honda | CBR 600 F Sport | 2001 - 2002 |
| Honda | CBR 600 RR | 2003 - 2016 |
| Honda | CBR 650 F | 2014 - 2018 |
| Honda | CBR 650 R | 2019 - 2023 |
| Honda | CBR 900 RR Fireblade | 1992 - 2003 |
| Honda | City Fly 125 | 1998 - 2001 |
| Honda | CRF 250 L | 2013 - 2021 |
| Honda | CRF 250 R-RX | 1 |
| Honda | CRF 250 Rally | 2017 - 2021 |
| Honda | CRF 300 L | 2022 - 2023 |
| Honda | CRF 300 Rally | 2022 - 2023 |
| Honda | CRF 450L | 2019 - 2021 |
| Honda | FMX 650 | 2005 - 2006 |
| Honda | Hornet 600 S | 2000 - 2003 |
| Honda | NSR 125 R | 1994 - 2001 |
| Honda | NX 650 Dominator | 1988 - 2000 |
| Honda | SLR 650 | 1997 - 1999 |
| Honda | Transalp XL 750 | 2023 |
| Honda | VTR 1000 F Firestorm | 1997 - 2006 |
| Honda | VTR 1000 SP-1 | 2000 - 2001 |
| Honda | VTR 1000 SP-2 | 2002 - 2006 |
| Honda | XR 125 L | 2003 - 2008 |
| Honda | XR 650 R | 2000 - 2009 |
| Husqvarna | 701 Enduro | 2016 - 2023 |
| Husqvarna | 701 Supermoto | 2015 - 2023 |
| Husqvarna | FS 450 | 2021 - 2023 |
| Husqvarna | Norden 901 | 2021 - 2023 |
| Husqvarna | Svartpilen 401 | 2017 - 2023 |
| Husqvarna | Svartpilen 701 | 2019 - 2020 |
| Husqvarna | TR 650 Terra | 2013 |
| Husqvarna | Vitpilen 401 | 2017 - 2023 |
| Husqvarna | Vitpilen 701 | 2018 - 2020 |
| Hyosung | GD 250 R | 2016 |
| Hyosung | GT 125 R | 2005 - 2012 |
| Hyosung | GT 125 R Pro | 2016 |
| Hyosung | GT 250 RI Pro | 2016 |
| Hyosung | GT 250/i Naked | 2003 - 2015 |
| Hyosung | GT 250/i R | 2003 - 2015 |
| Hyosung | GT 650/i Naked | 2004 - 2016 |
| Hyosung | GT 650/i R | 2005 - 2016 |
| Hyosung | GT 650/i S | 2005 - 2011 |
| Hyosung | Karion 125 | 2002 - 2016 |
| Hyosung | XRX 125/ Funduro | 1999 - 2011 |
| Indian | FTR Rally | 2020 - 2023 |
| Kawasaki | D-Tracker 125 | 2010 - 2014 |
| Kawasaki | ER-6f | 2006 - 2016 |
| Kawasaki | ER-6n | 2005 - 2016 |
| Kawasaki | GPX 600 R | 1988 - 1999 |
| Kawasaki | GPX 750 R | 1987 - 1988 |
| Kawasaki | GPZ 1100 | 1995 - 1999 |
| Kawasaki | GPZ 500 S | 1985 - 2003 |
| Kawasaki | GPZ 600 R | 1985 - 1989 |
| Kawasaki | GPZ 750 R | 1984 - 1987 |
| Kawasaki | GPZ 900 R | 1984 - 1993 |
| Kawasaki | KLE 500 | 1990 - 2007 |
| Kawasaki | KLR 650 | 1995 - 2003 |
| Kawasaki | KLV 1000 | 2004 - 2006 |
| Kawasaki | KLX 125 | 2010 - 2016 |
| Kawasaki | KLX 250 | 2009 - 2016 |
| Kawasaki | KLX 650 | 1992 - 1996 |
| Kawasaki | Ninja 1000 SX | 2020 - 2023 |
| Kawasaki | Ninja 125 | 2019 - 2022 |
| Kawasaki | Ninja 250 R | 2008 - 2012 |
| Kawasaki | Ninja 250 SL | 2015 - 2016 |
| Kawasaki | Ninja 300 | 2013 - 2017 |
| Kawasaki | Ninja 400 | 2018 - 2023 |
| Kawasaki | Ninja 650 | 2017 - 2023 |
| Kawasaki | Versys 1000 | 2012 - 2023 |
| Kawasaki | Versys 650 | 2006 - 2023 |
| Kawasaki | Vulcan S | 2015 - 2023 |
| Kawasaki | Vulcan S Café | 2017 - 2019 |
| Kawasaki | Z 1000 | 2003 - 2020 |
| Kawasaki | Z 1000 SX | 2011 - 2019 |
| Kawasaki | Z 125 | 2019 - 2022 |
| Kawasaki | Z 250 SL | 2015 - 2016 |
| Kawasaki | Z 300 | 2015 - 2017 |
| Kawasaki | Z 400 | 2019 - 2023 |
| Kawasaki | Z 650 | 2017 - 2023 |
| Kawasaki | Z 650 RS | 2022 |
| Kawasaki | Z 650 RS | 2022 - 2023 |
| Kawasaki | Z 750 | 2004 - 2012 |
| Kawasaki | Z 750 R | 2011 - 2012 |
| Kawasaki | Z 750 S | 2005 - 2006 |
| Kawasaki | Z 800 | 2013 - 2016 |
| Kawasaki | Z 800 e | 2013 - 2016 |
| Kawasaki | Z 900 | 2017 - 2023 |
| Kawasaki | Z 900 RS | 2018 - 2023 |
| Kawasaki | Z 900 RS Cafe | 2018 - 2021 |
| Kawasaki | Z H2 | 2020 - 2023 |
| Kawasaki | Zephyr 1100 | 1992 - 1997 |
| Kawasaki | Zephyr 550 | 1991 - 1998 |
| Kawasaki | Zephyr 750 | 1991 - 1999 |
| Kawasaki | ZR-7S | 2001 - 2004 |
| Kawasaki | ZRX 1100 | 1997 - 2000 |
| Kawasaki | ZRX 1200 | 2001 - 2004 |
| Kawasaki | ZRX 1200 R | 2001 - 2007 |
| Kawasaki | ZRX 1200 S | 2001 - 2004 |
| Kawasaki | ZX-10R | 2004 - 2023 |
| Kawasaki | ZX-10RR | 2017 - 2023 |
| Kawasaki | ZX-12R | 2000 - 2006 |
| Kawasaki | ZX-6R | 1995 - 2016 |
| Kawasaki | ZX-6R | 2019 - 2020 |
| Kawasaki | ZX-6R 636 | 2013 - 2016 |
| Kawasaki | ZX-7R | 1996 - 2001 |
| Kawasaki | ZX-9R | 1994 - 2003 |
| Kawasaki | ZXR 400 | 1991 - 1999 |
| Kawasaki | ZXR 750 R | 1988 - 1995 |
| Kawasaki | ZZR 1100 | 1990 - 2001 |
| Kawasaki | ZZR 1200 | 2002 - 2005 |
| Kawasaki | ZZR 1400 | 2006 - 2020 |
| Kawasaki | ZZR 600 | 1990 - 2006 |
| Kreidler | Dice CR 125 | 2016 - 2017 |
| Kreidler | Dice GS 125 | 2016 - 2017 |
| Kreidler | Enduro 125 DD | 2008 - 2015 |
| Kreidler | Street 125 DD | 2009 - 2013 |
| KTM | 1050 Adventure | 2015 - 2016 |
| KTM | 1090 Adventure/ R | 2017 - 2019 |
| KTM | 1190 Adventure/ R | 2013 - 2016 |
| KTM | 1190 RC8 | 2008 - 2010 |
| KTM | 1190 RC8 R | 2009 - 2015 |
| KTM | 125 Duke | 2011 - 2022 |
| KTM | 1290 Super Adventure | 2015 - 2016 |
| KTM | 1290 Super Adventure R | 2017 - 2023 |
| KTM | 1290 Super Adventure S | 2017 - 2023 |
| KTM | 1290 Super Adventure T | 2017 |
| KTM | 200 Duke | 2012 - 2015 |
| KTM | 390 Adventure | 2020 - 2023 |
| KTM | 390 Duke | 2013 - 2023 |
| KTM | 620 LC4 | 1 |
| KTM | 640 LC4 | 1 |
| KTM | 690 Duke | 2008 - 2019 |
| KTM | 690 Duke R | 2013 - 2017 |
| KTM | 690 Enduro/ R | 2008 - 2017 |
| KTM | 690 Enduro/ R | 2019 - 2023 |
| KTM | 690 SMC | 2008 - 2011 |
| KTM | 690 SMC R | 2012 - 2017 |
| KTM | 690 SMC R | 2019 - 2023 |
| KTM | 790 Adventure | 2019 - 2021 |
| KTM | 790 Adventure | 2023 |
| KTM | 790 Adventure R | 2019 - 2021 |
| KTM | 790 Duke | 2018 - 2022 |
| KTM | 890 Adventure | 2021 - 2023 |
| KTM | 890 Adventure R | 2021 - 2023 |
| KTM | 890 Duke | 2021 - 2023 |
| KTM | 890 Duke R | 2020 - 2023 |
| KTM | 890 SMT | 2023 |
| KTM | 950 Adventure/ S | 2003 - 2006 |
| KTM | 950 Super Enduro/ R | 2006 - 2008 |
| KTM | 950 Supermoto SM/ R | 2005 - 2008 |
| KTM | 990 Adventure/ R/S | 2006 - 2012 |
| KTM | 990 Super Duke/ R | 2005 - 2013 |
| KTM | 990 Supermoto SM T | 2009 - 2012 |
| KTM | 990 Supermoto SM/ R | 2008 - 2013 |
| KTM | RC 125 | 2014 - 2022 |
| KTM | RC 200 | 2014 |
| KTM | RC 390 | 2014 - 2023 |
| Kymco | Quannon 125 | 2007 - 2014 |
| Montesa | 4Ride | 1 |
| Moto Guzzi | 1100 Sport | 1994 - 1999 |
| Moto Guzzi | 1200 Sport | 2007 - 2014 |
| MZ | 1000 S | 2003 - 2009 |
| MZ | 1000 SF | 2005 - 2009 |
| MZ | 1000 ST | 2006 - 2008 |
| MZ | Baghira | 1997 - 2001 |
| MZ | Skorpion Replica | 1999 |
| MZ | Skorpion RPL | 1996 - 1998 |
| MZ | Skorpion Sport 660 | 1995 - 1996 |
| MZ | Skorpion Tour 660 | 1994 - 1999 |
| Royal Enfield | Hunter 350 | 2023 |
| Sachs | ZX 125 | 2010 - 2013 |
| Sherco | X-Ride 125/ 290 | 1 |
| Suzuki | B-King | 2007 - 2012 |
| Suzuki | Bandit 1200 | 1996 - 2006 |
| Suzuki | Bandit 1200 S | 1996 - 2006 |
| Suzuki | Bandit 1250 | 2007 - 2014 |
| Suzuki | Bandit 1250 S | 2007 - 2017 |
| Suzuki | Bandit 600 S | 1996 - 2004 |
| Suzuki | Bandit 650 S | 2005 - 2016 |
| Suzuki | DR 350 S/SE | 1990 - 1999 |
| Suzuki | DR 650 R/RE | 1992 - 1995 |
| Suzuki | DR 650 RSE | 1990 - 1997 |
| Suzuki | DR 650 SE | 1995 - 1999 |
| Suzuki | DR-Z 400 S | 2000 - 2005 |
| Suzuki | Gladius 650 | 2009 - 2015 |
| Suzuki | GS 500 F | 2004 - 2008 |
| Suzuki | GSR 600 | 2006 - 2011 |
| Suzuki | GSR 750 | 2011 - 2016 |
| Suzuki | GSX 1100 F | 1988 - 1996 |
| Suzuki | GSX 1250 F/ FA | 2010 - 2017 |
| Suzuki | GSX 250 R | 2017 - 2019 |
| Suzuki | GSX 600 F | 1988 - 2002 |
| Suzuki | GSX 650 F | 2008 - 2016 |
| Suzuki | GSX 750 F | 1989 - 2006 |
| Suzuki | GSX-8S | 2023 |
| Suzuki | GSX-R 1000 | 2001 - 2021 |
| Suzuki | GSX-R 1000 R | 2017 - 2021 |
| Suzuki | GSX-R 1100 | 1986 - 1997 |
| Suzuki | GSX-R 125 | 2017 - 2021 |
| Suzuki | GSX-R 125 X | 2019 |
| Suzuki | GSX-R 600 | 1997 - 2016 |
| Suzuki | GSX-R 750 | 1988 - 2017 |
| Suzuki | GSX-S 1000 | 2015 - 2023 |
| Suzuki | GSX-S 1000 F | 2015 - 2021 |
| Suzuki | GSX-S 1000 GT | 2022 - 2023 |
| Suzuki | GSX-S 125 | 2017 - 2021 |
| Suzuki | GSX-S 125 X | 2019 - 2020 |
| Suzuki | GSX-S 750 | 2017 - 2021 |
| Suzuki | GSX-S 950 | 2022 - 2023 |
| Suzuki | Hayabusa | 2021 - 2023 |
| Suzuki | Inazuma 250 F | 2015 - 2017 |
| Suzuki | Katana | 2019 - 2023 |
| Suzuki | RF 600 R | 1993 - 1997 |
| Suzuki | RF 900 R | 1994 - 1997 |
| Suzuki | RGV 250 | 1988 - 1997 |
| Suzuki | SV 1000 | 2003 - 2008 |
| Suzuki | SV 1000 S | 2003 - 2008 |
| Suzuki | SV 650 | 1999 - 2008 |
| Suzuki | SV 650 | 2016 - 2023 |
| Suzuki | SV 650 S | 1999 - 2008 |
| Suzuki | SV 650 X | 2018 - 2023 |
| Suzuki | TL 1000 R | 1998 - 1999 |
| Suzuki | TL 1000 S | 1997 - 2000 |
| Suzuki | V-Strom 1000 | 2002 - 2007 |
| Suzuki | V-Strom 1000 | 2014 - 2019 |
| Suzuki | V-Strom 1000 XT | 2017 - 2019 |
| Suzuki | V-Strom 1050 | 2020 - 2023 |
| Suzuki | V-Strom 1050 DE | 2023 |
| Suzuki | V-Strom 1050 XT | 2020 - 2023 |
| Suzuki | V-Strom 250 | 2017 - 2020 |
| Suzuki | V-Strom 650 | 2004 - 2023 |
| Suzuki | V-Strom 650 XT | 2015 - 2023 |
| Suzuki | V-Strom 800 DE | 2023 |
| SWM | RS 125 R | 2017 - 2018 |
| SWM | RS 300 R | 2016 |
| SWM | RS 500 R | 2016 |
| SWM | RS 650 R | 2016 |
| Triumph | Daytona 1200 | 1993 - 1997 |
| Triumph | Daytona 600 | 2003 - 2004 |
| Triumph | Daytona 650 | 2005 |
| Triumph | Daytona 675 | 2006 - 2016 |
| Triumph | Daytona 675 R | 2011 - 2016 |
| Triumph | Daytona 750 | 1991 - 1992 |
| Triumph | Daytona 765 Moto2 | 2020 |
| Triumph | Daytona 900 | 1993 - 1996 |
| Triumph | Daytona 955i | 2002 |
| Triumph | Scrambler 1200 XC | 2019 - 2023 |
| Triumph | Scrambler 1200 XE | 2019 - 2023 |
| Triumph | Scrambler 900 | 2023 |
| Triumph | Speed Twin 1200 | 2019 - 2023 |
| Triumph | Speed Twin 900 | 2023 |
| Triumph | Sprint 900 | 1993 - 1998 |
| Triumph | Sprint RS | 2000 - 2003 |
| Triumph | Street Triple | 2007 - 2018 |
| Triumph | Street Triple 765 Moto2 | 2023 |
| Triumph | Street Triple 765 R | 2023 |
| Triumph | Street Triple 765 RS | 2023 |
| Triumph | Street Triple R | 2008 - 2022 |
| Triumph | Street Triple RS | 2017 - 2022 |
| Triumph | Street Triple Rx | 2015 - 2017 |
| Triumph | Street Triple S | 2017 - 2022 |
| Triumph | Street Twin | 2016 - 2022 |
| Triumph | Thruxton 1200 | 2016 - 2020 |
| Triumph | Thruxton 1200 R | 2016 - 2020 |
| Triumph | Thruxton Ace | 2015 |
| Triumph | Thruxton RS | 2020 - 2023 |
| Triumph | Tiger 800 XC | 2015 - 2019 |
| Triumph | Tiger 800 XR | 2015 - 2019 |
| Triumph | Tiger 800/ XC | 2011 - 2014 |
| Triumph | Tiger 850 Sport | 2021 - 2023 |
| Triumph | Tiger 900 GT / Pro | 2020 - 2023 |
| Triumph | Tiger 900 Rally / Pro | 2020 - 2023 |
| Triumph | Tiger Sport 660 | 2022 - 2023 |
| Triumph | Trident 660 | 2021 - 2023 |
| Triumph | TT 600 | 2000 - 2003 |
| Voge | 300 AC | 2021 - 2022 |
| Voge | 300 R | 2022 |
| Voge | 500 AC | 2022 |
| Voxan | Cafe Racer | 1998 - 2006 |
| Voxan | Roadster | 1998 - 2002 |
| Voxan | Roadster | 2004 - 2006 |
| Yamaha | Fazer 8 (FZ8 Fazer) | 2010 - 2016 |
| Yamaha | FZ 750 | 1985 - 1994 |
| Yamaha | FZ1 | 2006 - 2015 |
| Yamaha | FZ1 Fazer | 2006 - 2015 |
| Yamaha | FZ6 Fazer | 2004 - 2006 |
| Yamaha | FZ6 Fazer S2 | 2007 - 2010 |
| Yamaha | FZ6 S2 | 2010 |
| Yamaha | FZ8 | 2010 - 2016 |
| Yamaha | FZR 1000 | 1987 - 1995 |
| Yamaha | FZR 600/ R | 1989 - 1995 |
| Yamaha | FZS 1000 Fazer | 2001 - 2005 |
| Yamaha | FZS 600 Fazer | 1998 - 2003 |
| Yamaha | GTS 1000 | 1994 - 1999 |
| Yamaha | MT-01 | 2005 - 2012 |
| Yamaha | MT-03 | 2006 - 2023 |
| Yamaha | MT-07 Tracer 700 | 2016 - 2020 |
| Yamaha | MT-09 / SP | 2013 - 2023 |
| Yamaha | MT-09 Tracer 900 | 2015 - 2020 |
| Yamaha | MT-10 / SP | 2016 - 2023 |
| Yamaha | MT-125 | 2020 - 2022 |
| Yamaha | R7 | 2022 - 2023 |
| Yamaha | SCR 950 | 2017 - 2020 |
| Yamaha | SZR 660 | 1996 - 2000 |
| Yamaha | TDM 850 | 1991 - 2001 |
| Yamaha | TDM 900 | 2002 - 2013 |
| Yamaha | Tracer 7 / GT | 2021 - 2023 |
| Yamaha | Tracer 9 / GT | 2021 - 2023 |
| Yamaha | TRX 850 | 1996 - 1999 |
| Yamaha | TT 600 R/RE | 1997 - 2004 |
| Yamaha | TT 600 S | 1993 - 1998 |
| Yamaha | TZR 50 | 2003 - 2011 |
| Yamaha | VMAX | 1985 - 2002 |
| Yamaha | VMAX 1700 | 2009 - 2016 |
| Yamaha | WR 125 R | 2009 - 2016 |
| Yamaha | WR 250 R | 2008 - 2016 |
| Yamaha | XJ 600 F | 1984 - 1990 |
| Yamaha | XJ 600 N | 1998 - 2003 |
| Yamaha | XJ 600 S Diversion | 1991 - 2003 |
| Yamaha | XJ 900 F | 1985 - 1994 |
| Yamaha | XJ 900 S Diversion | 1994 - 2003 |
| Yamaha | XJ6 Diversion | 2009 - 2016 |
| Yamaha | XJ6 Diversion F | 2010 - 2016 |
| Yamaha | XJR 1200/ SP | 1994 - 1998 |
| Yamaha | XJR 1300 | 1999 - 2016 |
| Yamaha | XJR 1300 Racer | 2015 - 2016 |
| Yamaha | XT 125 R | 2005 - 2012 |
| Yamaha | XT 600 E | 1990 - 2003 |
| Yamaha | XT 660 R | 2004 - 2016 |
| Yamaha | YZF 1000 R Thunderace | 1996 - 2002 |
| Yamaha | YZF 600 R Thundercat | 1996 - 2002 |
| Yamaha | YZF 750 R | 1993 - 1998 |
| Yamaha | YZF 750 SP | 1993 - 1996 |
| Yamaha | YZF-R 125 | 2008 - 2022 |
| Yamaha | YZF-R1 | 1998 - 2023 |
| Yamaha | YZF-R3 | 2015 - 2023 |
| Yamaha | YZF-R6 | 1999 - 2020 |
| Yamaha | YZF-R6 S | 2006 - 2007 |
| Zontes | 310 R | 2021 |
| Zontes | 310 T2 | 2021 |
| Zontes | 310 V | 2021 |
| Zontes | 310 X | 2021 |
| Zontes | 350-GK | 2022 |
| Zontes | 350-T2 | 2022 |
Downloads
Safety instructions


Be the first to review this product