-17%
£419.99
Special Price
£349.99
£262.49

by 25% Code

:TOP25
Prices incl. VAT excl. Shipping
30 day return policy
Very fast delivery
Delivery: 14.06.2023 - 16.06.2023
SKU 963373-0
Saddlebags for Harley Davidson Touring 94-13 Sidecases Set Craftride 30Ltr in black
Side case 30Ltr in black
Painted black
Made of resistant ABS
Incl. lock and key
Sized exactly like original case
Delivery as pair for right and left
Fixing to original luggage carriers
Volume: 30 litres per case
Case carrier not included, available separately:
Years of construction 1997-2008: Craftride pannier rack chrome art. 985020 / Black 985021 / Twin Rail chrome 984937
Years of construction 2009-2013: Craftride pannier rack chrome art. 231598 / Black 963372
Other products you might like

The side cases set 30Ltr from Craftride in black, suitable for your Harley Davidson Touring
When you go touring with your motorcycle, you always ask yourself how best to stow your luggage. On both long and short tours you need storage space to stow your valuables and other things during the ride. Here it is important that the luggage is safely stowed away and does not restrict the rider on the motorcycle. If these points are fulfilled, the appearance of the motorcycle pannier on your custom bike also plays a role for one or the other biker.
The side case set 30Ltr in black from the accessories of the manufacturer of Craftride combines all these points in one product with quality. The set consists of a pair of hard-sided side cases for the right and left side, case lids, locks with the same key and 2 keys. The side cases have a solid workmanship made of resistant ABS. They are attached to the original case carriers. They are painted in glossy black to emphasize the look of your machine. With 30 litres of storage space per case, the set offers enough room to store valuables and other small items.
Suitable for your Harley Davidson Touring
Delivery ready for mounting incl. key and lock
Black lacquered
Made of resistant ABS
Carrier not included in delivery
Attachment to original case carriers
Dimensions exactly like original case
Supplied as a pair for right and left side
Volume: 30 litres per case
The side case set 30Ltr in black from Craftride is delivered completely ready to mount including lock and key. The case carrier is not included in the delivery, because the side cases are attached to the original case carrier. The dimensions of the side cases correspond exactly to the original cases.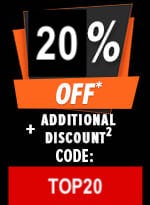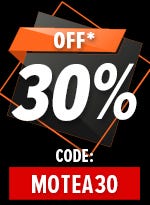 Fits on the following models:
| Make | Name | Year |
| --- | --- | --- |
| Harley Davidson | CVO Road Glide Custom (FLTRXSE) | 2012 - 2013 |
| Harley Davidson | CVO Road Glide Ultra (FLTRUSE) | 2011 - 2013 |
| Harley Davidson | CVO Road King (FLHRSE5) | 2013 |
| Harley Davidson | CVO Street Glide (FLHXSE) | 2011 - 2013 |
| Harley Davidson | CVO Ultra Classic (FLHTCUSE ) | 2011 - 2012 |
| Harley Davidson | Electra Glide Classic (FLHTC) | 1994 - 2005 |
| Harley Davidson | Electra Glide Classic (FLHTC) | 2011 - 2012 |
| Harley Davidson | Electra Glide Sport (FLHS) | 1994 - 1995 |
| Harley Davidson | Electra Glide Standard (FLHT) | 1996 - 2010 |
| Harley Davidson | Electra Glide Ultra Classic (FLHTCU) | 1994 - 2013 |
| Harley Davidson | Electra Glide Ultra Limited (FLHTK) | 2009 - 2013 |
| Harley Davidson | Road Glide (FLTR) | 1998 - 2009 |
| Harley Davidson | Road Glide Custom (FLTRX) | 2010 - 2013 |
| Harley Davidson | Road King (FLHR) | 1994 - 2013 |
| Harley Davidson | Road King Classic (FLHRC) | 1998 - 2013 |
| Harley Davidson | Road King Custom (FLHRSI) | 2005 - 2007 |
| Harley Davidson | Street Glide (FLHX) | 2006 - 2013 |
Downloads
Mounting instructions


Be the first to review this product