-27%
£109.99
Special Price
£79.99
£59.99

by 25% Code

:TOP25
Prices incl. VAT excl. Shipping
30 day return policy
Very fast delivery
Delivery: 21.06.2023 - 23.06.2023
SKU 990512-0
Seat for Café Racer Rebuilding Craftride brown
Solo seat for individual conversion to a cafe racer, vintage or retro bike
Stylish retro look with quilted look
Cover made of hard-wearing imitation leather for a long life
Universal seat, no model-specific support kit, installation usually requires adjustments
Includes three universal brackets that can be moved by 2 cm as required
Measurement: length 52 cm, width 25 cm, height approx. 10.5 cm
Scope of delivery: complete seat bench, universal holder
Important: The seat bench is usually significantly shorter than the original bench. It is a universal part, not a model-specific replacement for the existing seat. Depending on the model, adjustments to the rear frame such as shortening may be necessary. The models mentioned in the vehicle list serve only as orientation.
Other products you might like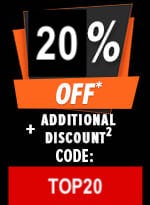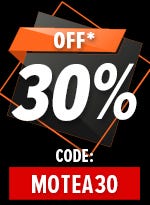 Fits on the following models:
| Make | Name | Year |
| --- | --- | --- |
| Alrendo | Bravo TS | 2022 |
| Aprilia | Classic 125 | 1997 - 2001 |
| Aprilia | Dorsoduro 1200 | 2011 - 2016 |
| Aprilia | Dorsoduro 750 | 2008 - 2016 |
| Aprilia | Dorsoduro 900 | 2017 - 2020 |
| Aprilia | Mana 850 | 2008 - 2012 |
| Aprilia | Moto 6 5 | 1995 - 2000 |
| Aprilia | Red Rose 125 | 1989 - 1997 |
| Aprilia | Red Rose 50 | 1992 - 1996 |
| Aprilia | RST 1000 Futura | 2001 - 2004 |
| Aprilia | Shiver 750 | 2007 - 2016 |
| Aprilia | Shiver 900 | 2017 - 2020 |
| Aprilia | SXV 4-5 | 1 |
| Aprilia | SXV 450 | 1 |
| Aprilia | SXV 5-5 | 1 |
| Aprilia | SXV 550 | 1 |
| Aprilia | Tuono 1000/ R | 2002 - 2011 |
| Aprilia | Tuono 125 | 2003 - 2005 |
| Aprilia | Tuono 125 | 2017 - 2022 |
| Aprilia | Tuono 660 | 2020 - 2022 |
| Aprilia | Tuono 660 Factory | 2022 |
| Aprilia | Tuono V4 1100 | 2021 - 2022 |
| Aprilia | Tuono V4 1100 Factory | 2015 - 2022 |
| Aprilia | Tuono V4 1100 RR | 2015 - 2021 |
| Aprilia | Tuono V4 Factory | 2021 |
| Aprilia | Tuono V4 R | 2011 - 2014 |
| Benelli | 402 S | 2018 |
| Benelli | 502C | 2020 - 2023 |
| Benelli | 752 S | 2018 - 2023 |
| Benelli | BN 125 | 2018 - 2022 |
| Benelli | BN 251 | 2015 - 2021 |
| Benelli | BN 302 | 2014 - 2017 |
| Benelli | BN 302 S | 2018 - 2021 |
| Benelli | BN 600 | 2013 - 2017 |
| Benelli | BN 600 | 2019 - 2020 |
| Benelli | Century Racer 1130 | 2011 - 2012 |
| Benelli | Century Racer 899 | 2011 - 2012 |
| Benelli | Leoncino 125 | 2022 |
| Benelli | Leoncino 250 | 2018 - 2022 |
| Benelli | Leoncino 500 | 2016 - 2023 |
| Benelli | Leoncino 500 Trail | 2017 - 2023 |
| Benelli | Leoncino 800 | 2020 - 2023 |
| Benelli | Leoncino 800 Trail | 2020 - 2023 |
| Benelli | TnT 1130 | 2004 - 2010 |
| Benelli | TnT 1130 | 2013 - 2015 |
| Benelli | TnT 1130 Cafe Racer | 2004 - 2012 |
| Benelli | TNT 125 | 2017 - 2022 |
| Benelli | TnT 899 | 2008 - 2016 |
| Benelli | TnT 899 Cafe Racer | 2012 |
| Benelli | TnT R | 2013 - 2016 |
| Benelli | TnT R 160 | 2011 - 2016 |
| Bimota | DB6 R/ RE Delirio | 2008 - 2012 |
| Bimota | DB6/ E Delirio | 2008 - 2012 |
| Bimota | DB9 Brivido | 2012 |
| Bimota | Tesi 3D | 2007 - 2016 |
| BMW | F 800 R | 2009 - 2019 |
| BMW | F 900 R | 2020 - 2023 |
| BMW | F 900 XR | 2020 - 2023 |
| BMW | G 310 R | 2016 - 2023 |
| BMW | R 100 R | 1991 - 1996 |
| BMW | R 1100 R | 1994 - 2000 |
| BMW | R 1150 R | 2001 - 2006 |
| BMW | R 1200 C | 1997 - 2005 |
| BMW | R 1200 C Montauk | 2003 - 2005 |
| BMW | R 1200 CL | 2002 - 2005 |
| BMW | R 18 | 2020 - 2023 |
| BMW | R 18 B | 2022 - 2023 |
| BMW | R 18 Classic | 2021 - 2023 |
| BMW | R 45 | 1978 - 1985 |
| BMW | R 65 | 1978 - 1993 |
| BMW | R 80 R | 1991 - 1995 |
| BMW | R 850 C | 1998 |
| BMW | R NineT | 2014 - 2023 |
| BMW | R NineT Pure | 2017 - 2023 |
| BMW | R NineT Racer | 2017 - 2020 |
| BMW | R NineT Scrambler | 2016 - 2023 |
| BMW | R NineT Urban G/S | 2017 - 2023 |
| BMW | S 1000 R | 2014 - 2023 |
| BMW | S 1000 XR | 2020 - 2023 |
| Boss Hoss | all models | 1 |
| Brixton | Cromwell 1200 | 2022 - 2023 |
| Brixton | Cromwell 125 | 2022 - 2023 |
| Brixton | Cromwell 250 | 2022 - 2023 |
| Brixton | Crossfire 125 | 2022 - 2023 |
| Brixton | Crossfire 125 XS | 2022 - 2023 |
| Brixton | Crossfire 500 /X /XC | 2022 - 2023 |
| Brixton | Felsberg 125 / XC | 2022 - 2023 |
| Brixton | Felsberg 250 | 2022 - 2023 |
| Brixton | Rayburn 125 | 2022 - 2023 |
| Brixton | Sunray 125 | 2022 - 2023 |
| Buell | 1125 CR | 2009 - 2010 |
| Buell | 1125 R | 2008 - 2010 |
| Buell | M2 Cyclone | 1997 - 2002 |
| Buell | S1 Lightning | 1996 - 1998 |
| Buell | S3 Thunderbolt | 1997 - 1999 |
| Buell | X1 Lightning | 1999 - 2002 |
| Buell | XB12 R Firebolt | 2003 - 2007 |
| Buell | XB12 S Lightning | 2003 - 2010 |
| Buell | XB12 Scg Lightning Low | 2006 - 2010 |
| Buell | XB12 Ss Lightning Long | 2006 - 2010 |
| Buell | XB12 STT Lightning Super TT | 2007 - 2008 |
| Buell | XB12 SX City X | 2010 |
| Buell | XB9 R Firebolt | 2002 - 2004 |
| Buell | XB9 S Lightning | 2002 - 2004 |
| Buell | XB9 Scg Lightning Low | 2005 - 2010 |
| Buell | XB9 SX Lightning CityX | 2005 - 2010 |
| Cagiva | Planet 125 | 1998 - 2002 |
| Cagiva | Raptor 1000 | 2000 - 2005 |
| Cagiva | Raptor 125 | 2003 - 2012 |
| Cagiva | Raptor 650 | 2000 - 2007 |
| CFMOTO | 400 NK | 2017 |
| CFMOTO | 400 NK | 2021 - 2022 |
| CFMOTO | 650 NK | 2015 - 2017 |
| CFMOTO | 650 NK | 2021 - 2023 |
| CFMOTO | 700 CL-X Heritage | 2022 - 2023 |
| CFMOTO | Papio 125 | 2017 |
| Daelim | Daystar 125 | 2000 - 2020 |
| Daelim | Daystar 250 | 2014 - 2015 |
| Daelim | Roadwin 125 R FI | 2008 - 2013 |
| Daelim | Roadwin 125/ FI | 2004 - 2016 |
| Daelim | Roadwin 250 | 2014 - 2015 |
| Daelim | VC 125 F/ Advance | 1995 - 1997 |
| Daelim | VS 125/ Evolution | 1997 - 2004 |
| Daelim | VT 125/ Evolution | 1998 - 2003 |
| Derbi | GPR 125 Nude | 2004 - 2008 |
| Derbi | GPR 125 Racing | 2004 - 2013 |
| Derbi | Mulhacen 125 | 2007 - 2011 |
| Derbi | Mulhacen 659 | 2007 - 2011 |
| Ducati | Monster (937/950) | 2021 - 2023 |
| Ducati | Monster 1000 | 2003 - 2005 |
| Ducati | Monster 600 | 1994 - 2001 |
| Ducati | Monster 620 | 2002 - 2006 |
| Ducati | Monster 695 | 2006 - 2007 |
| Ducati | Monster 696 | 2008 - 2014 |
| Ducati | Monster 750 | 1995 - 2002 |
| Ducati | Monster 797 | 2017 - 2020 |
| Ducati | Monster 800 | 2003 - 2004 |
| Ducati | Monster 821 | 2014 - 2020 |
| Ducati | Monster 900 | 1993 - 2002 |
| Ducati | Monster S4 | 2000 - 2004 |
| Ducati | Monster S4R | 2003 - 2008 |
| Ducati | Monster S4RS | 2006 - 2008 |
| Ducati | Scrambler | 2015 - 2017 |
| Ducati | Scrambler 1100 | 2018 - 2020 |
| Ducati | Scrambler 1100 Pro / Dark | 2020 - 2023 |
| Ducati | Scrambler 1100 Special | 2018 - 2020 |
| Ducati | Scrambler 1100 Sport | 2018 - 2020 |
| Ducati | Scrambler 1100 Sport Pro | 2020 - 2023 |
| Ducati | Scrambler Café Racer | 2017 - 2020 |
| Ducati | Scrambler Classic | 2015 - 2018 |
| Ducati | Scrambler Desert Sled | 2017 - 2022 |
| Ducati | Scrambler Flat Track Pro | 2016 |
| Ducati | Scrambler Full Throttle | 2015 - 2020 |
| Ducati | Scrambler Icon | 2015 - 2022 |
| Ducati | Scrambler Mach 2.0 | 2018 |
| Ducati | Scrambler Night Shift | 2021 - 2022 |
| Ducati | Scrambler Sixty2 | 2016 - 2020 |
| Ducati | Scrambler Street Classic | 2018 |
| Ducati | Scrambler Urban Enduro | 2015 - 2016 |
| Ducati | Scrambler Urban Motard | 2022 |
| Ducati | Sport 620 | 2003 - 2004 |
| Ducati | ST2 | 1997 - 2003 |
| Ducati | ST3 | 2004 - 2007 |
| Ducati | ST4 | 1998 - 2003 |
| Ducati | ST4S | 2001 - 2005 |
| Ducati | Supersport 1000 SS/DS | 2003 - 2007 |
| Ducati | Supersport 600 SS | 1994 - 1998 |
| Ducati | Supersport 750 SS | 1991 - 2002 |
| Ducati | Supersport 800 SS | 2003 - 2004 |
| Ducati | Supersport 900 SS | 1991 - 2002 |
| EBR | 1190 RX | 2015 |
| EBR | 1190 SX | 2015 |
| Fantic | Caballero Explorer 500 | 2022 - 2023 |
| Fantic | Caballero Flat Track 125 | 2021 - 2023 |
| Fantic | Caballero Flat Track 500 | 2021 - 2023 |
| Fantic | Caballero Rally 500 | 2022 - 2023 |
| Fantic | Caballero Scrambler 125 | 2021 - 2023 |
| Fantic | Caballero Scrambler 500 | 2018 - 2023 |
| Gilera | DNA 125 | 2001 - 2005 |
| Gilera | DNA 180 | 2001 - 2005 |
| Gilera | DNA 50 | 2001 - 2005 |
| Honda | Black Widow 750 | 2000 - 2003 |
| Honda | CA 125 Rebel | 1995 - 2001 |
| Honda | CB 1000 | 1993 - 1997 |
| Honda | CB 1000 R | 2008 - 2016 |
| Honda | CB 1000 R | 2018 - 2023 |
| Honda | CB 1100 | 2013 - 2014 |
| Honda | CB 1100 EX | 2014 - 2020 |
| Honda | CB 1100 RS | 2017 - 2020 |
| Honda | CB 125 F | 2015 - 2022 |
| Honda | CB 125 R | 2018 - 2022 |
| Honda | CB 1300 | 2003 - 2009 |
| Honda | CB 1300 S | 2005 - 2013 |
| Honda | CB 250 Two-Fifty | 1992 - 2005 |
| Honda | CB 300 F | 2015 - 2016 |
| Honda | CB 300 R | 2018 - 2021 |
| Honda | CB 500 | 1994 - 2003 |
| Honda | CB 500 F | 2013 - 2023 |
| Honda | CB 500 S | 1998 - 2003 |
| Honda | CB 650 F | 2014 - 2018 |
| Honda | CB 650 R | 2019 - 2023 |
| Honda | CB 750 Seven Fifty | 1992 - 2003 |
| Honda | CB-1 | 1989 - 1991 |
| Honda | CBF 1000 | 2006 - 2009 |
| Honda | CBF 1000/ F | 2010 - 2016 |
| Honda | CBF 125 | 2009 - 2014 |
| Honda | CBF 250 | 2003 - 2010 |
| Honda | CBF 500 | 2004 - 2007 |
| Honda | CBF 600 | 2004 - 2012 |
| Honda | CBF 600 S | 2004 - 2013 |
| Honda | CBR 1000 F | 1987 - 2000 |
| Honda | CBR 1100 XX | 1997 - 2007 |
| Honda | CBR 125 R | 2004 - 2016 |
| Honda | CBR 250 R | 2011 - 2014 |
| Honda | CBR 300 R | 2014 - 2016 |
| Honda | CBR 500 R | 2013 - 2023 |
| Honda | CBR 600 F | 1986 - 2007 |
| Honda | CBR 600 F | 2011 - 2013 |
| Honda | CBR 600 F Sport | 2001 - 2002 |
| Honda | CBR 650 F | 2014 - 2018 |
| Honda | CBR 650 R | 2019 - 2023 |
| Honda | CG 125 | 1998 - 2001 |
| Honda | CMX 250 Rebel | 1996 - 1999 |
| Honda | CTX 700 N | 2014 - 2016 |
| Honda | F6C | 2014 - 2016 |
| Honda | F6C Valkyrie | 1996 - 2003 |
| Honda | Hornet 600 | 1998 - 2013 |
| Honda | Hornet 600 S | 2000 - 2003 |
| Honda | Hornet 900 | 2002 - 2005 |
| Honda | Monkey 125 | 2022 |
| Honda | MSX 125 Grom | 2013 - 2022 |
| Honda | NC 700 S | 2012 - 2013 |
| Honda | NC 750 S | 2014 - 2020 |
| Honda | NSR 125 R | 1994 - 2001 |
| Honda | Rebel 1100 CMX | 2021 - 2023 |
| Honda | Rebel 500 | 2017 - 2018 |
| Honda | Rebel 500 CMX | 2019 - 2023 |
| Honda | Shadow 750 Black Spirit C2B | 2010 - 2016 |
| Honda | Shadow VT 1100 C2 | 1995 - 2000 |
| Honda | Shadow VT 1100 C3 Aero | 1998 - 2000 |
| Honda | Shadow VT 125 C | 1999 - 2009 |
| Honda | Shadow VT 600 C | 1988 - 2000 |
| Honda | Shadow VT 750 C | 1997 - 2016 |
| Honda | Shadow VT 750 Spirit | 2007 - 2013 |
| Honda | VF 750 C Magna | 1993 - 2003 |
| Honda | VT 1300 CX Fury | 2010 - 2016 |
| Honda | VT 750 S | 2010 - 2012 |
| Honda | VTR 250 | 1997 - 2012 |
| Honda | VTX 1300 | 2002 - 2010 |
| Honda | VTX 1300 C | 2002 - 2010 |
| Honda | VTX 1300 R/S | 2002 - 2010 |
| Honda | VTX 1800 | 2001 - 2010 |
| Honda | VTX 1800 C | 2001 - 2010 |
| Honda | VTX 1800 R/S | 2001 - 2010 |
| Honda | X-11/ X-Eleven | 1999 - 2003 |
| Honda | X4 | 1997 - 2003 |
| Horex | VR6 | 2012 - 2022 |
| Husqvarna | 701 Supermoto | 2015 - 2023 |
| Husqvarna | Svartpilen 125 | 2021 |
| Husqvarna | Svartpilen 401 | 2017 - 2023 |
| Husqvarna | Svartpilen 701 | 2019 - 2020 |
| Husqvarna | Vitpilen 401 | 2017 - 2023 |
| Husqvarna | Vitpilen 701 | 2018 - 2020 |
| Hyosung | Cruise I | 1997 - 1998 |
| Hyosung | Cruise II | 1998 - 2002 |
| Hyosung | GD 250 i | 2013 - 2016 |
| Hyosung | GD 250 R | 2016 |
| Hyosung | GF 125 | 1998 - 2003 |
| Hyosung | GT 125 Naked | 2002 - 2016 |
| Hyosung | GT 125 R | 2005 - 2012 |
| Hyosung | GT 125 R Pro | 2016 |
| Hyosung | GT 250/i Naked | 2003 - 2015 |
| Hyosung | GT 650/i Naked | 2004 - 2016 |
| Hyosung | GV 125 | 2000 - 2016 |
| Hyosung | GV 125 S Aquila | 2020 - 2022 |
| Hyosung | GV 250/i | 2000 - 2016 |
| Hyosung | GV 300 S Aquila | 2021 - 2023 |
| Hyosung | GV 650/i | 2006 - 2016 |
| Hyosung | GV 700 C | 2010 - 2014 |
| Hyosung | ST 700 i / ST 7 | 2011 - 2016 |
| Indian | Chief | 2018 - 2022 |
| Indian | Chief Bobber | 2021 - 2023 |
| Indian | Chief Bobber Dark Horse | 2021 - 2023 |
| Indian | Chief Classic | 2015 - 2018 |
| Indian | Chief Dark Horse | 2015 - 2023 |
| Indian | Chief Vintage | 2015 - 2021 |
| Indian | FTR 1200 | 2019 - 2023 |
| Indian | FTR 1200 S | 2019 - 2023 |
| Indian | FTR Rally | 2020 - 2023 |
| Indian | Scout | 2015 - 2023 |
| Indian | Scout Bobber | 2018 - 2023 |
| Indian | Scout Bobber Twenty | 2020 - 2023 |
| Indian | Scout Sixty | 2016 - 2021 |
| Indian | Springfield | 2017 - 2023 |
| Indian | Springfield Dark Horse | 2018 - 2023 |
| Indian | Super Chief | 2021 - 2023 |
| Indian | Super Chief Limited | 2021 - 2023 |
| Indian | Vintage | 2021 |
| Indian | Vintage Dark Horse | 2021 |
| Junak | Evo 125 | 2016 |
| Junak | Evo 300 | 2016 |
| Junak | M16 320 | 2016 - 2017 |
| Junak | Z 300 | 2017 - 2018 |
| Kawasaki | EL 250 Eliminator | 1988 - 1995 |
| Kawasaki | EL 252 Eliminator | 1996 - 2003 |
| Kawasaki | Eliminator 125 | 1998 - 2007 |
| Kawasaki | EN 500 | 1990 - 2005 |
| Kawasaki | ER-5 Twister | 1996 - 2006 |
| Kawasaki | ER-6n | 2005 - 2016 |
| Kawasaki | GPX 600 R | 1988 - 1999 |
| Kawasaki | GPX 750 R | 1987 - 1988 |
| Kawasaki | GPZ 1100 | 1995 - 1999 |
| Kawasaki | GPZ 500 S | 1985 - 2003 |
| Kawasaki | GPZ 600 R | 1985 - 1989 |
| Kawasaki | GPZ 750 R | 1984 - 1987 |
| Kawasaki | GPZ 900 R | 1984 - 1993 |
| Kawasaki | VN 1500 Classic | 1996 - 2002 |
| Kawasaki | VN 1500 Classic Tourer | 1998 - 2003 |
| Kawasaki | VN 1500 Drifter | 1999 - 2003 |
| Kawasaki | VN 1500 Mean Streak | 2001 - 2003 |
| Kawasaki | VN 1600 Classic | 2003 - 2008 |
| Kawasaki | VN 1600 Classic Tourer | 2005 - 2008 |
| Kawasaki | VN 1600 Mean Streak | 2004 - 2008 |
| Kawasaki | VN 1700 Classic | 2009 - 2015 |
| Kawasaki | VN 1700 Classic Tourer | 2009 - 2016 |
| Kawasaki | VN 2000 | 2004 - 2008 |
| Kawasaki | VN 2000 Classic | 2008 - 2011 |
| Kawasaki | VN 800 | 1994 - 1999 |
| Kawasaki | VN 800 Classic | 1996 - 2006 |
| Kawasaki | VN 800 Drifter | 1999 - 2003 |
| Kawasaki | VN 900 Classic | 2006 - 2016 |
| Kawasaki | VN 900 Custom | 2007 - 2016 |
| Kawasaki | VN 900 Light Tourer | 2010 - 2014 |
| Kawasaki | VN-15 | 1988 - 1995 |
| Kawasaki | Vulcan 1700 Nomad | 2015 - 2016 |
| Kawasaki | Vulcan 900 Classic | 2015 - 2017 |
| Kawasaki | Vulcan 900 Custom | 2015 - 2017 |
| Kawasaki | Vulcan S | 2015 - 2023 |
| Kawasaki | Vulcan S Café | 2017 - 2019 |
| Kawasaki | W 650 | 1999 - 2006 |
| Kawasaki | W 800 | 2011 - 2016 |
| Kawasaki | W 800 | 2022 - 2023 |
| Kawasaki | W 800 Cafe | 2019 - 2020 |
| Kawasaki | W 800 Standard | 2020 - 2022 |
| Kawasaki | W 800 Street | 2019 - 2020 |
| Kawasaki | Z 1000 | 2003 - 2020 |
| Kawasaki | Z 125 | 2019 - 2022 |
| Kawasaki | Z 250 SL | 2015 - 2016 |
| Kawasaki | Z 300 | 2015 - 2017 |
| Kawasaki | Z 400 | 2019 - 2020 |
| Kawasaki | Z 650 | 2017 - 2023 |
| Kawasaki | Z 650 RS | 2022 |
| Kawasaki | Z 650 RS | 2022 - 2023 |
| Kawasaki | Z 750 | 2004 - 2012 |
| Kawasaki | Z 750 R | 2011 - 2012 |
| Kawasaki | Z 750 S | 2005 - 2006 |
| Kawasaki | Z 800 | 2013 - 2016 |
| Kawasaki | Z 800 e | 2013 - 2016 |
| Kawasaki | Z 900 | 2017 - 2023 |
| Kawasaki | Z 900 RS | 2018 - 2023 |
| Kawasaki | Z 900 RS Cafe | 2018 - 2021 |
| Kawasaki | Z H2 | 2020 - 2023 |
| Kawasaki | Zephyr 1100 | 1992 - 1997 |
| Kawasaki | Zephyr 550 | 1991 - 1998 |
| Kawasaki | Zephyr 750 | 1991 - 1999 |
| Kawasaki | ZR-7 | 1999 - 2004 |
| Kawasaki | ZR-7S | 2001 - 2004 |
| Kawasaki | ZRX 1100 | 1997 - 2000 |
| Kawasaki | ZRX 1200 | 2001 - 2004 |
| Kawasaki | ZRX 1200 R | 2001 - 2007 |
| Kawasaki | ZRX 1200 S | 2001 - 2004 |
| Kawasaki | ZZR 1100 | 1990 - 2001 |
| Kawasaki | ZZR 1200 | 2002 - 2005 |
| Kawasaki | ZZR 600 | 1990 - 2006 |
| Keeway | Blackster 250 | 2015 - 2020 |
| Keeway | Cruiser 250 | 2006 - 2012 |
| Keeway | RKV 125 | 2013 - 2020 |
| Keeway | Speed 125 | 2007 - 2012 |
| Keeway | Superlight 125 | 2007 - 2020 |
| Kreidler | Dice CR 125 | 2016 - 2017 |
| KSR-Moto | Code 125 | 2017 |
| KSR-Moto | GRS 125 | 2015 - 2017 |
| KTM | 125 Duke | 2011 - 2022 |
| KTM | 200 Duke | 2012 - 2015 |
| KTM | 390 Duke | 2013 - 2023 |
| KTM | 690 Duke | 2008 - 2019 |
| KTM | 690 Duke R | 2013 - 2017 |
| KTM | 690 SMC | 2008 - 2011 |
| KTM | 690 SMC R | 2012 - 2017 |
| KTM | 690 SMC R | 2019 - 2023 |
| KTM | 690 Supermoto SM/ R | 2007 - 2010 |
| KTM | 790 Duke | 2018 - 2022 |
| KTM | 890 Duke | 2021 - 2023 |
| KTM | 890 Duke R | 2020 - 2023 |
| KTM | 950 Supermoto SM/ R | 2005 - 2008 |
| KTM | 990 Super Duke/ R | 2005 - 2013 |
| KTM | 990 Supermoto SM/ R | 2008 - 2013 |
| Kymco | CK1 | 2015 - 2016 |
| Kymco | Hipster 125 | 2002 - 2005 |
| Kymco | K-Pipe 125 | 2013 - 2016 |
| Kymco | Quannon 125 | 2007 - 2014 |
| Kymco | Quannon 125 Naked | 2008 - 2014 |
| Kymco | Street Bike 125 | 2013 - 2014 |
| Kymco | Venox 250 | 2003 - 2012 |
| Kymco | Zing 125 | 1996 - 2007 |
| Kymco | Zing 125 II | 2008 - 2014 |
| Leonart | Scrambler 250 | 2016 |
| Mash | Scrambler 125 | 2016 |
| Mash | Scrambler 400 | 2017 - 2018 |
| Mash | X-Ride 125 | 2022 |
| Mash | X-Ride 650 | 2021 - 2022 |
| Moto Guzzi | 1100 Sport | 1994 - 1999 |
| Moto Guzzi | 1200 Sport | 2007 - 2014 |
| Moto Guzzi | Audace | 2015 - 2020 |
| Moto Guzzi | Bellagio | 2007 - 2014 |
| Moto Guzzi | Breva 1100 | 2004 - 2007 |
| Moto Guzzi | Breva 1200 | 2008 - 2012 |
| Moto Guzzi | Breva 750 | 2003 - 2009 |
| Moto Guzzi | Breva 850 | 2006 - 2007 |
| Moto Guzzi | California | 1998 - 2012 |
| Moto Guzzi | California 1400 Custom | 2013 - 2016 |
| Moto Guzzi | California 1400 Touring | 2013 - 2020 |
| Moto Guzzi | California 1400 Touring SE | 2015 - 2016 |
| Moto Guzzi | Eldorado | 2015 - 2020 |
| Moto Guzzi | Griso 1100 | 2005 - 2008 |
| Moto Guzzi | Griso 850 | 2006 - 2007 |
| Moto Guzzi | Griso 8V | 2007 - 2017 |
| Moto Guzzi | Nevada 750 | 1990 - 2016 |
| Moto Guzzi | V11 Le Mans | 2001 - 2006 |
| Moto Guzzi | V11 Sport | 1999 - 2003 |
| Moto Guzzi | V11 Sport Scura | 2002 - 2003 |
| Moto Guzzi | V7 | 2012 |
| Moto Guzzi | V7 Cafe Classic | 2009 - 2011 |
| Moto Guzzi | V7 Classic | 2008 - 2011 |
| Moto Guzzi | V7 II Racer | 2015 - 2016 |
| Moto Guzzi | V7 II Special | 2015 - 2016 |
| Moto Guzzi | V7 II Stone | 2015 - 2016 |
| Moto Guzzi | V7 II Stornello | 2016 |
| Moto Guzzi | V7 III | 2020 |
| Moto Guzzi | V7 III Anniversario | 2017 |
| Moto Guzzi | V7 III Racer | 2017 - 2019 |
| Moto Guzzi | V7 III Rough/ Carbon | 2018 - 2019 |
| Moto Guzzi | V7 III Special/ Milano | 2017 - 2019 |
| Moto Guzzi | V7 III Stone | 2017 - 2019 |
| Moto Guzzi | V7 IV | 2021 |
| Moto Guzzi | V7 Racer | 2011 - 2014 |
| Moto Guzzi | V7 Special | 2012 - 2014 |
| Moto Guzzi | V7 Special | 2021 - 2023 |
| Moto Guzzi | V7 Stone | 2013 - 2014 |
| Moto Guzzi | V7 Stone | 2021 - 2023 |
| Moto Guzzi | V85 | 2018 |
| Moto Guzzi | V9 Bobber | 2016 - 2023 |
| Moto Guzzi | V9 Bobber Sport | 2019 - 2021 |
| Moto Guzzi | V9 Roamer | 2016 - 2023 |
| Moto Morini | 11 ½ | 2015 |
| Moto Morini | 6 1/2 | 2022 |
| Moto Morini | 9 1/2 | 2006 - 2010 |
| Moto Morini | Corsaro 1200 | 2005 - 2010 |
| Moto Morini | Corsaro 1200 ZT | 2019 |
| Moto Morini | Corsaro 1200 ZZ | 2017 - 2020 |
| Moto Morini | Corsaro Avio 1200 | 2008 - 2010 |
| Moto Morini | Corsaro Veloce 1200 | 2008 - 2010 |
| Moto Morini | Corsaro Veloce 1200 | 2015 |
| Moto Morini | Milano 1200 | 2018 - 2020 |
| Moto Morini | Rebello 1200 | 2015 |
| Moto Morini | Scrambler | 2008 - 2010 |
| Moto Morini | Scrambler | 2015 |
| Moto Morini | Scrambler 1200 | 2018 - 2020 |
| Moto Morini | Sport 1200 | 2008 - 2010 |
| MZ | 1000 S | 2003 - 2009 |
| MZ | 1000 SF | 2005 - 2009 |
| MZ | 1000 ST | 2006 - 2008 |
| MZ | Skorpion Replica | 1999 |
| MZ | Skorpion RPL | 1996 - 1998 |
| MZ | Skorpion Sport 660 | 1995 - 1996 |
| MZ | Skorpion Tour 660 | 1994 - 1999 |
| Royal Enfield | Himalayan | 2017 - 2023 |
| Royal Enfield | Meteor 350 | 2021 - 2023 |
| Sachs | Roadster 125 | 1997 - 2003 |
| Sachs | Roadster 125 | 2010 - 2012 |
| Sachs | Roadster 650 | 2000 - 2006 |
| Sachs | Roadster 800 | 2001 - 2004 |
| Simson | MS50 | 1 |
| Suzuki | B-King | 2007 - 2012 |
| Suzuki | Bandit 1200 | 1996 - 2006 |
| Suzuki | Bandit 1200 S | 1996 - 2006 |
| Suzuki | Bandit 1250 | 2007 - 2014 |
| Suzuki | Bandit 1250 S | 2007 - 2017 |
| Suzuki | Bandit 600 | 1995 - 2004 |
| Suzuki | Bandit 600 S | 1996 - 2004 |
| Suzuki | Bandit 650 | 2005 - 2014 |
| Suzuki | Bandit 650 S | 2005 - 2016 |
| Suzuki | Gladius 650 | 2009 - 2015 |
| Suzuki | GN 125 | 1991 - 1999 |
| Suzuki | GN 250 | 1982 - 1999 |
| Suzuki | GS 500 F | 2004 - 2008 |
| Suzuki | GS 500/ E | 1989 - 2008 |
| Suzuki | GSR 600 | 2006 - 2011 |
| Suzuki | GSR 750 | 2011 - 2016 |
| Suzuki | GSX 1100 F | 1988 - 1996 |
| Suzuki | GSX 1100 G | 1991 - 1997 |
| Suzuki | GSX 1200 | 1998 - 2002 |
| Suzuki | GSX 1400 | 2001 - 2007 |
| Suzuki | GSX 600 F | 1988 - 2002 |
| Suzuki | GSX 650 F | 2008 - 2016 |
| Suzuki | GSX 750 | 1998 - 2003 |
| Suzuki | GSX 750 F | 1989 - 2006 |
| Suzuki | GSX-S 1000 | 2015 - 2023 |
| Suzuki | GSX-S 750 | 2017 - 2021 |
| Suzuki | GSX-S 950 | 2022 - 2023 |
| Suzuki | Inazuma 250 | 2012 - 2017 |
| Suzuki | Inazuma 250 F | 2015 - 2017 |
| Suzuki | Intruder C 1500 | 2005 - 2007 |
| Suzuki | Intruder C 1500 T | 2013 - 2016 |
| Suzuki | Intruder C 1800 R/RT | 2008 - 2012 |
| Suzuki | Intruder C 800 | 2005 - 2017 |
| Suzuki | Intruder M 1500 | 2009 - 2010 |
| Suzuki | Intruder M 1600 | 2005 |
| Suzuki | Intruder M 1800 R | 2006 - 2017 |
| Suzuki | Intruder M 1800 R2 | 2008 - 2010 |
| Suzuki | Intruder M 800 | 2005 - 2017 |
| Suzuki | Intruder VL 125 | 1999 - 2007 |
| Suzuki | Intruder VL 1500 LC | 1998 - 2004 |
| Suzuki | Intruder VL 250 LC | 2000 - 2001 |
| Suzuki | Intruder VL 800 Volusia | 2001 - 2004 |
| Suzuki | Intruder VS 1400 | 1986 - 2003 |
| Suzuki | Intruder VS 600 | 1995 - 1998 |
| Suzuki | Intruder VS 750 | 1986 - 1991 |
| Suzuki | Intruder VS 800 | 1992 - 2000 |
| Suzuki | Katana | 2019 - 2023 |
| Suzuki | LS 650 Savage | 1986 - 2001 |
| Suzuki | Marauder GZ 125 | 1998 - 2001 |
| Suzuki | Marauder GZ 250 | 1999 - 2001 |
| Suzuki | Marauder VZ 1600 | 2004 |
| Suzuki | Marauder VZ 800 | 1996 - 2003 |
| Suzuki | RF 600 R | 1993 - 1997 |
| Suzuki | RF 900 R | 1994 - 1997 |
| Suzuki | Van Van 125 | 2013 - 2017 |
| SWM | Six Days 500 | 2021 - 2022 |
| SYM | Husky 125 | 1996 - 2007 |
| SYM | Wolf 300 Cafe Racer | 2015 |
| SYM | Wolf 300 Classic | 2015 |
| SYM | Wolf SB 250 NI | 2015 - 2016 |
| Triumph | Adventurer | 1996 - 2001 |
| Triumph | America | 2002 - 2016 |
| Triumph | America LT | 2014 - 2016 |
| Triumph | Bonneville Bobber | 2017 - 2023 |
| Triumph | Bonneville Bobber Black | 2018 - 2021 |
| Triumph | Bonneville Speedmaster | 2018 - 2023 |
| Triumph | Bonneville/ SE | 2001 - 2016 |
| Triumph | Daytona 1200 | 1993 - 1997 |
| Triumph | Daytona 600 | 2003 - 2004 |
| Triumph | Daytona 650 | 2005 |
| Triumph | Daytona 750 | 1991 - 1992 |
| Triumph | Daytona 900 | 1993 - 1996 |
| Triumph | Legend TT | 1998 - 2001 |
| Triumph | Rocket III | 2004 - 2009 |
| Triumph | Rocket III Classic | 2006 - 2009 |
| Triumph | Rocket III Roadster | 2010 - 2018 |
| Triumph | Rocket III Touring | 2008 - 2014 |
| Triumph | Rocket X | 2015 |
| Triumph | Scrambler | 2006 - 2016 |
| Triumph | Scrambler 1200 XC | 2019 - 2023 |
| Triumph | Scrambler 1200 XE | 2019 - 2023 |
| Triumph | Speed Four | 2002 - 2005 |
| Triumph | Speed Twin 1200 | 2019 - 2023 |
| Triumph | Speedmaster | 2003 - 2016 |
| Triumph | Sprint 900 | 1993 - 1998 |
| Triumph | Sprint RS | 2000 - 2003 |
| Triumph | Street Cup | 2017 - 2020 |
| Triumph | Street Scrambler | 2017 - 2022 |
| Triumph | Street Triple Rx | 2015 - 2017 |
| Triumph | Street Twin | 2016 - 2022 |
| Triumph | Thruxton 1200 | 2016 - 2020 |
| Triumph | Thruxton 1200 R | 2016 - 2020 |
| Triumph | Thruxton Ace | 2015 |
| Triumph | Thruxton RS | 2020 - 2023 |
| Triumph | Thunderbird Commander | 2014 - 2018 |
| Triumph | Thunderbird LT | 2014 - 2018 |
| Triumph | Thunderbird Nightstorm | 2015 |
| Triumph | Thunderbird Storm | 2011 - 2018 |
| Triumph | Trident 660 | 2021 - 2023 |
| Triumph | Trident 750 | 1991 - 1998 |
| Triumph | Trident 900 | 1991 - 1998 |
| Triumph | TT 600 | 2000 - 2003 |
| Victory | Boardwalk | 2013 - 2015 |
| Victory | Cross Country/ Tour | 2010 - 2017 |
| Victory | Cross Roads | 2010 - 2012 |
| Victory | Cross Roads Classic | 2012 - 2014 |
| Victory | Gunner | 2015 - 2017 |
| Victory | Hammer 8-Ball | 2012 - 2016 |
| Victory | Hammer/ S | 2007 - 2016 |
| Victory | Hard Ball | 2012 - 2013 |
| Victory | High Ball | 2012 - 2017 |
| Victory | Judge | 2012 - 2017 |
| Victory | Kingpin | 2007 - 2012 |
| Victory | Magnum | 2015 - 2017 |
| Victory | Magnum X-1 | 2015 |
| Victory | Ness Cross Country | 2014 |
| Victory | Octane | 2016 - 2017 |
| Victory | Vegas | 2007 - 2016 |
| Victory | Vegas 8-Ball | 2005 - 2016 |
| Victory | Vegas Jackpot | 2008 - 2014 |
| Victory | Vision Tour | 2008 - 2016 |
| Voge | 300 AC | 2021 - 2022 |
| Voge | 300 R | 2021 |
| Voge | 500 AC | 2022 |
| Voge | 500 R | 2021 - 2022 |
| Voxan | Cafe Racer | 1998 - 2006 |
| Voxan | Roadster | 1998 - 2002 |
| Voxan | Roadster | 2004 - 2006 |
| Voxan | Scrambler | 2004 - 2006 |
| Yamaha | BT 1100 Bulldog | 2002 - 2006 |
| Yamaha | Fazer 8 (FZ8 Fazer) | 2010 - 2016 |
| Yamaha | FZ 750 | 1985 - 1994 |
| Yamaha | FZ1 | 2006 - 2015 |
| Yamaha | FZ1 Fazer | 2006 - 2015 |
| Yamaha | FZ6 | 2004 - 2006 |
| Yamaha | FZ6 Fazer | 2004 - 2006 |
| Yamaha | FZ6 Fazer S2 | 2007 - 2010 |
| Yamaha | FZ6 S2 | 2007 - 2010 |
| Yamaha | FZ8 | 2010 - 2016 |
| Yamaha | FZS 1000 Fazer | 2001 - 2005 |
| Yamaha | FZS 600 Fazer | 1998 - 2003 |
| Yamaha | GTS 1000 | 1994 - 1999 |
| Yamaha | MT-01 | 2005 - 2012 |
| Yamaha | MT-03 | 2006 - 2023 |
| Yamaha | MT-07 | 2013 - 2023 |
| Yamaha | MT-09 / SP | 2013 - 2023 |
| Yamaha | MT-10 / SP | 2016 - 2023 |
| Yamaha | MT-125 | 2014 - 2022 |
| Yamaha | SCR 950 | 2017 - 2020 |
| Yamaha | SR 125 | 1996 - 2002 |
| Yamaha | SR 250 | 1996 - 2002 |
| Yamaha | SZR 660 | 1996 - 2000 |
| Yamaha | TDM 850 | 1991 - 2001 |
| Yamaha | TDM 900 | 2002 - 2013 |
| Yamaha | TRX 850 | 1996 - 1999 |
| Yamaha | TZR 50 | 2003 - 2011 |
| Yamaha | VMAX | 1985 - 2002 |
| Yamaha | VMAX 1700 | 2009 - 2016 |
| Yamaha | XJ 600 F | 1984 - 1990 |
| Yamaha | XJ 600 N | 1998 - 2003 |
| Yamaha | XJ 600 S Diversion | 1991 - 2003 |
| Yamaha | XJ 900 F | 1985 - 1994 |
| Yamaha | XJ 900 S Diversion | 1994 - 2003 |
| Yamaha | XJ6 | 2009 - 2016 |
| Yamaha | XJ6 Diversion | 2009 - 2016 |
| Yamaha | XJ6 Diversion F | 2010 - 2016 |
| Yamaha | XJR 1200/ SP | 1994 - 1998 |
| Yamaha | XJR 1300 | 1999 - 2016 |
| Yamaha | XJR 1300 Racer | 2015 - 2016 |
| Yamaha | XSR 700 | 2016 - 2023 |
| Yamaha | XSR 900 | 2016 - 2023 |
| Yamaha | XV 1100 Virago | 1989 - 1999 |
| Yamaha | XV 125 Virago | 1997 - 2001 |
| Yamaha | XV 1600 A Wild Star | 1999 - 2004 |
| Yamaha | XV 1700 Road Star Warrior | 2003 - 2005 |
| Yamaha | XV 1900 Midnight Star | 2006 - 2016 |
| Yamaha | XV 250 Virago | 1989 - 2000 |
| Yamaha | XV 535 Virago | 1988 - 2003 |
| Yamaha | XV 750 Virago | 1992 - 1997 |
| Yamaha | XV 950 | 2014 - 2018 |
| Yamaha | XV 950 R | 2014 - 2020 |
| Yamaha | XV 950 Racer | 2016 |
| Yamaha | XVS 1100 A Drag Star Classic | 2000 - 2007 |
| Yamaha | XVS 1100 Drag Star | 1999 - 2002 |
| Yamaha | XVS 125 Drag Star | 2000 - 2009 |
| Yamaha | XVS 1300 A Midnight Star | 2007 - 2016 |
| Yamaha | XVS 1300 Custom | 2014 - 2016 |
| Yamaha | XVS 250 Drag Star | 2001 - 2009 |
| Yamaha | XVS 650 A Drag Star Classic | 1998 - 2007 |
| Yamaha | XVS 650 Drag Star | 1996 - 2003 |
| Yamaha | XVS 950 A Midnight Star | 2009 - 2016 |
| Yamaha | XVZ 1300 A Royal Star | 1996 - 1999 |
| Yamaha | YBR 125 | 2003 - 2016 |
| Yamaha | YBR 125 Custom | 2008 - 2016 |
| Yamaha | YS 125 | 2018 - 2020 |
| Zontes | 310 R | 2021 |
| Zontes | 310 V | 2021 |
| Zontes | 350-GK | 2022 |
| Zontes | 350-V1 | 2022 |
Be the first to review this product