by 30% code: MOTEA30£52.49
30 day return policy
Very fast delivery
Delivery: 06.12.2023 - 12.12.2023
Sku: 976560-0
Side Mount license plate holder compatible with Harley Davidson Softail 08-18 Craftride black
Side number plate holder black
Absolutely rustproof
In custom look
Made of 4mm sheet steel
Exactly fitting
With mounting material
Torsionally stiff design
Steel parts galvanised and powder-coated
Installation of number plate at the height of the swing arm
Without ABE
Incl. LED number plate lighting
Measurement of mounting plate (LxW): 180 x 200 mm (standard size for German licence plates)


Other products you might like

The Craftride side license plate holder,
suitable for your Harley Davidson Softail
As with other vehicles, the license plate is part of the standard repertoire of a motorcycle. Mounted at the rear, it marks you and your motorcycle for other road users. In this way, road traffic can be better protected and controlled. As it is standard equipment on every bike, it is a popular conversion accessory. In particular, if you want to make any changes to the rear of your bike, you cannot ignore the conversion of the licence plate holder. Others want to open the view of the open rear wheel by moving their original licence plate holder.
The Craftride side licence plate holder is particularly suitable for this purpose. Moving the licence plate holder to the side near the rear triangle of your motorcycle allows you to see the view of the rear tyre. The support arm is made of 4mm sheet steel and is therefore very stable and torsion-resistant. Galvanised and powder-coated steel parts of the licence plate holder remain absolutely rust free even after a stone impact. The Craftride licence plate holder is equipped with LED lighting to ensure that your licence plate is recognisable even in the dark
Suitable for your Harley Davidson Softail
Stylish custom look for your bike
Simple installation thanks to fitting accuracy
Without ABE
Relocation of the license plate to the swing arm
Sturdy support arm made of 4mm sheet steel
No rust, as galvanised and powder-coated steel parts are used
Dimensions holding plate: 180 x 200 mm
Incl. LED license plate illumination
Provides a clear view of the open rear wheel
Delivery: license plate holder, LED light and mounting kit
With the Craftride license plate holder with LED license plate illumination, you get a quality product with top value for money. Delivered ready to mount including mounting kit it can easily be mounted on your bike and change its overall look. With a stylishly styled reverse side of your bike, you won't be unnoticed on the road by day or night.
Note: Please note that there is no ABE for the side license plate holder.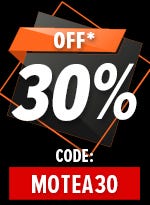 Fits on the following models:
| Make | Name | Year |
| --- | --- | --- |
| Harley Davidson | Breakout (FXSB) | 2013 - 2017 |
| Harley Davidson | Fat Boy (FLSTF) | 2008 - 2017 |
| Harley Davidson | Fat Boy Special/ Lo (FLSTFB) | 2010 - 2017 |
| Harley Davidson | Heritage Softail Classic (FLSTC) | 2008 - 2017 |
| Harley Davidson | Softail Blackline (FXS) | 2011 - 2013 |
| Harley Davidson | Softail Slim (FLS) | 2012 - 2017 |
Be the first to review this product