by 30% code: MOTEA30£80.49
Only 8 left
30 day return policy
Very fast delivery
Delivery: 05.10.2023 - 11.10.2023
Sku: 984256-0
Side Mount license plate holder compatible with Harley Davidson Softail Deuce 00-04 Craftride black
Side Mount licence plate holder
For a casual custom look
Made of 4mm sheet steel
Incl. LED light
Absolutely rust-free and stable
Delivery with assembly material
Moving the plate on the swingarm
Steel parts galvanized and powder coated
Colour: Black
Dimensions support plate (LxW): 180 x 200 mm
Without TÜV or ABE
Other products you might like

The side license plate holder from Craftride black, suitable for your Harley Davidson Softail Deuce
As with other vehicles, the license plate is a fixed part of the standard repertoire on the motorcycle. It can be mounted at the rear and identifies you and your motorcycle for other road users. So the road traffic can be better secured and controlled. Since the motorcycle license plate holder is standard on every motorbike, it is a popular accessory for conversions. Especially if you want to change something at the rear of your bike, there is usually no way around the conversion of the license plate holder. Others want to open up the view to the rear wheel by repositioning their original license plate holder, which is normally mounted in the middle of the rear.
Such a shift of the license plate is possible by using a lateral license plate holder. The side license plate holder from the manufacturer Craftride is one of these side license plate holders. By mounting the holder on the side of the swing arm of your motorcycle, the view of the tyre is revealed at the rear. This makes a side license plate holder a must for every chopper and cruiser that wants to convince with a casual custom look. With its carrier arm made of 4mm steel plate, the Craftride side license plate holder is very stable and torsion-resistant. In addition, the license plate holder is absolutely rustproof even after stone chipping, as all steel parts are galvanized and powder coated. So that your license plate remains clearly visible in the dark, it has an integrated LED license plate light with E-mark.
Suitable for your Harley Davidson Softail Deuce
Lateral license plate
Relocation from license plate to swing arm
Ideal for casual custom look
4mm steel support arm
Steel parts galvanized and powder coated
Absolutely stainless and torsionally stiff
Incl. LED license plate light (with E-mark)
Without TÜV or ABE
Dimensions mounting plate (LxW): 180 x 200 mm
If you have chosen the Craftride side license plate holder in black for your motorcycle, you will receive a license plate holder suitable for your model, LED lighting and necessary mounting material. So you can attach your license plate to your motorbike quickly and easily. The license plate holder from Craftride corresponds exactly to the standard size for German license plates.
Note: Please note that the license plate holder with license plate illumination by Craftride is without TÜV or ABE.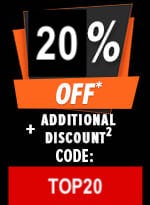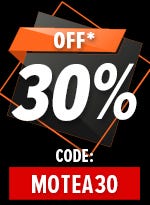 Fits on the following models:
| Make | Name | Year |
| --- | --- | --- |
| Harley Davidson | Softail Deuce (FXSTD) | 2000 - 2004 |
Downloads
Mounting instructions


Be the first to review this product