by 35% code: MOTEA35£178.49
30 day return policy
Very fast delivery
Delivery: 06.10.2023 - 12.10.2023
Sku: 287772-0
Sissy Bar SB1 + Tail Bag compatible with chopper / custombikes Classic 09-13 Craftride with rear rack detachable chrome
Craftride set of sissy bar and fitting tail bag
Detachable passenger sissy bar with quick-lock including luggage rack in round pipe design for comfort and styling
Innovative quick-release system allows the sissybar to be attached and removed in just a few easy steps
Small mounting kit (included) does not disturb the appearance even without sissy bar and remains permanently on the motorcycle
Docking kit is fixed on existing mounting points, no changes to the motorcycle necessary
Simple installation, absolutely precise fit, mounting material included
Relaxed and safe driving for the pillion thanks to high backrest and comfortable back padding
Luggage carrier removable for a more puristic look, if it is not needed
Removable pad, can also be used as a solo rider sissybar
Rear bag with luggage roll for attachment to sissybar backrests
Secure and easy attachment of the bag to any kind of sissy bar through adjustable fastening system
Suitable for sissy bars with and without luggage rack and for models with and without passenger seat
In case of 2-Up seats, bag can be placed behind or on the passenger seat
Extra large storage space, can be extended with zipper
Roll bag for additional volume is connected to the bag with click locks
Use of the luggage roll also possible separately
Shoulder straps for comfortable transport outside the motorcycle
Outer pockets for perfect order and easy access to small parts and valuables
D-rings and lashing straps with click lock for further attachment options of the bag to the motorcycle
Made of 1200D nylon, very durable, water-repellent and UV-resistant
Bags are 100% waterproof after attaching the rain cover (included)
Dimensions sissy bar bag: height 46cm, width 42-56cm, depth 24cm, volume 42-55 litres
Dimensions roll bag: width 36cm, diameter 24cm, volume 8 litres
Scope of delivery: Removable sissybar with backrest, quick release system, luggage rack, sissy bar rear bag
The perfect economy set, suitable for your custombike Classic
You need one of our articles for your motorbike? We'll add something on top. Our new savings sets make your purchase at MOTEA a win-win situation: you get more accessories for your motorbike and save money at the same time. Our set consists of coordinated items from our range that complement each other ideally in their function. Your advantage with our savings set is that you pay less compared to buying the products individually. If you like bargains and love your motorbike, you'll also love our economy set. The economy set consists of motorbike accessories with good quality at a fair price.
Cleanly manufactured from high-quality materials, our motorbike accessories are absolutely perfect for your model. Our set offers you useful extensions for your motorbike, with which you can improve comfort, appearance, safety and functionality. Our articles are characterised by their optimal price-performance ratio, and now you can save even more in a set. With this economy set, you and your motorbike will benefit even more.
The perfect economy set, suitable for your custombike Classic
Simple installation, absolutely precise fit, mounting material included
Docking kit is fixed on existing mounting points, no changes to the motorcycle necessary
Innovative quick-release system allows the sissybar to be attached and removed in just a few easy steps
Small mounting kit (included) does not disturb the appearance even without sissy bar and remains permanently on the motorcycle
Detachable passenger sissy bar with quick-lock including luggage rack in round pipe design for comfort and styling
Craftride set of sissy bar and fitting tail bag
Relaxed and safe driving for the pillion thanks to high backrest and comfortable back padding
In case of 2-Up seats, bag can be placed behind or on the passenger seat
Suitable for sissy bars with and without luggage rack and for models with and without passenger seat
Secure and easy attachment of the bag to any kind of sissy bar through adjustable fastening system
Removable pad, can also be used as a solo rider sissybar
Luggage carrier removable for a more puristic look, if it is not needed
Luggage carrier removable for a more puristic look, if it is not needed
Extra large storage space, can be extended with zipper
Made of 1200D nylon, very durable, water-repellent and UV-resistant
D-rings and lashing straps with click lock for further attachment options of the bag to the motorcycle
Outer pockets for perfect order and easy access to small parts and valuables
Shoulder straps for comfortable transport outside the motorcycle
Use of the luggage roll also possible separately
Roll bag for additional volume is connected to the bag with click locks
Bags are 100% waterproof after attaching the rain cover (included)
Scope of delivery: Removable sissybar with backrest, quick release system, luggage rack, sissy bar rear bag
Dimensions roll bag: width 36cm, diameter 24cm, volume 8 litres
Dimensions sissy bar bag: height 46cm, width 42-56cm, depth 24cm, volume 42-55 litres
In our online shop you will find everything that makes you and your motorbike happy. Thanks to our product variety, which is growing daily, we want to cover the needs of today's motorcyclists. Our products are characterised by their good quality at a fair price. Based on years of experience in the motorbike accessories industry, we are always working on the development of new products to surprise you with our innovations tomorrow.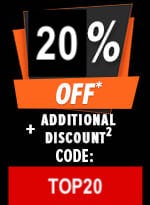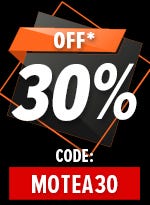 Downloads
Mounting instructions


Be the first to review this product