by 40% code: CLAUS40£113.99
30 day return policy
Very fast delivery
Delivery: 08.05.2024 - 14.05.2024
Sku: 974729-0
Sissybar compatible with Harley Davidson Sportster models 04-20 Craftride incl luggage rack in chrome
Sissy bar in true-to-style custom bike look
Quick-release fastener for mounting in just a few steps
Improved riding comfort for the pillion passenger
With comfortable Rück cushion
Use of existing mounting points
Incl. pannier for practical transport
Important: Mounting kit not included in delivery.Docking hardware kit available separately.
Other products you might like

The Sissybar for HD Sportster models 04-20 incl luggage rack from Craftride in chrome
Sissybars are one of Craftride's product highlights. Quality is offered here at best prices in a large assortment. Over 150 innovative complete sets, suitable for over 2000 vehicles. Here every biker finds a selection of different functions, combined to his optimal Sissybar. With every Craftride Sissybar you get high functionality and at the same time stylish design to complete the shape of your motorcycle. High-quality and cleanly processed materials turn your motorbike into an eye-catcher in "Custom Bike Look". In addition, the Sissybar promises a comfortable and safe ride for your companion on the pillion seat. If you prefer to ride on your own, the backrest can also provide extra support for your luggage.
Craftride's Sissybar is absolutely perfect for Harley Davidson Sportster models from 2004 to 2017. It combines a stylish custom look in chrome with comfort for your passenger. Thanks to the backrest with integrated back cushion, your pillion rider can ride safely and relaxed on your motorcycle. In addition, you can easily transport luggage with the integrated luggage carrier. Thanks to the quick-release fastener, you can attach and remove the Sissybar within seconds. You can easily attach your new Craftride Sissybar to existing mounting points. No changes to your motorcycle are necessary.
Optimal for HD Sportster models 04-20
Relaxed and safe riding with your companion on the pillion seat
Clean workmanship and high-quality materials
More comfort thanks to passenger back padding
Quick-release fastener for easy (dis)assembly
Exact and simple assembly
Incl. luggage carrier for practical transport
Brand quality at best prices
Huge assortment for Sissybar complete sets
Design in true style Custombike look
No changes to the motorbike necessary
Craftride offers you one of the largest ranges of Sissybars for Harley, Chopper & Co. worldwide. Here every biker will find his suitable Sissybar. Perfect for every kind of motorcycle tour. Craftride offers you a branded product at an optimal price-performance ratio.
Important: An attachment kit is required for assembly (docking hardware kit). This is not included in the scope of delivery and is available separately.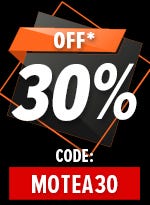 Fits on the following models:
| Make | Name | Year |
| --- | --- | --- |
| Harley Davidson | Sportster 1200 CA Custom (XL1200CA) | 2013 - 2016 |
| Harley Davidson | Sportster 1200 CB Custom (XL1200CB) | 2013 - 2017 |
| Harley Davidson | Sportster 1200 Custom (XL1200C) | 2004 - 2020 |
| Harley Davidson | Sportster 1200 Iron (XL1200NS) | 2018 - 2020 |
| Harley Davidson | Sportster 1200 Low (XL1200L) | 2007 - 2009 |
| Harley Davidson | Sportster 1200 Nightster (XL1200N) | 2008 - 2012 |
| Harley Davidson | Sportster 1200 Roadster (XL1200R) | 2004 - 2008 |
| Harley Davidson | Sportster 1200 T Superlow (XL1200T) | 2014 - 2020 |
| Harley Davidson | Sportster 883 (XL883) | 2004 - 2010 |
| Harley Davidson | Sportster 883 Custom (XL883C) | 2004 - 2010 |
| Harley Davidson | Sportster 883 Iron (XL883N) | 2009 - 2020 |
| Harley Davidson | Sportster 883 R Roadster (XL883R) | 2004 - 2015 |
| Harley Davidson | Sportster Forty-Eight 48 (XL1200X) | 2010 - 2020 |
| Harley Davidson | Sportster Forty-Eight 48 Special (XL1200XS) | 2018 - 2020 |
| Harley Davidson | Sportster Seventy-Two (XL1200V) | 2013 - 2016 |
Be the first to review this product