by 40% code: CLAUS40£44.99
30 day return policy
Very fast delivery
Delivery: 11.12.2023 - 15.12.2023
Sku: 950671-0
Solo Luggage rear rack compatible with Harley Davidson Sportster Craftride chrome
Solo pannier
Easy and precise mounting
Fits perfectly to the design of the machine
Perfect solution for transporting smaller items of luggage
Note: Mounting material is not included in the scope of delivery
Other products you might like

The Solo Rear rack from Craftride in chrome, suitable for your Harley Davidson Sportster
The Craftride carrier is the ideal product for those who want to transport luggage comfortably and safely on their motorbike. With the carrier you can create additional storage space at the rear of your bike without having to restrict your own freedom of movement when riding. So you can stow smaller motorcycle luggage, such as bags with personal items, comfortably and securely.
The Craftride luggage carrier not only offers extra storage space for your motorcycle luggage, such as bags, tail bags or suitcases. With its chrome and stylish design, it fits perfectly to your bike and doesn't disturb its appearance.
Suitable for your Harley Davidson Sportster
For transport of small pieces of luggage
Without mounting material
Adapts optically to the machine
Simple assembly due to fitting accuracy
The assembly of your Craftride Solo luggage carrier in chrome is absolutely perfect and easy on your motorcycle model.
Note: The mounting material is not included.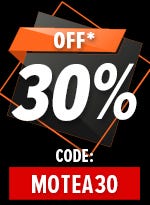 Fits on the following models:
| Make | Name | Year |
| --- | --- | --- |
| Harley Davidson | Sportster 1200 CA Custom (XL1200CA) | 2013 - 2016 |
| Harley Davidson | Sportster 1200 CB Custom (XL1200CB) | 2013 - 2017 |
| Harley Davidson | Sportster 1200 Custom (XL1200C) | 2004 - 2019 |
| Harley Davidson | Sportster 1200 Iron (XL1200NS) | 2018 - 2019 |
| Harley Davidson | Sportster 1200 Low (XL1200L) | 2007 - 2009 |
| Harley Davidson | Sportster 1200 Nightster (XL1200N) | 2008 - 2012 |
| Harley Davidson | Sportster 1200 Roadster (XL1200R) | 2004 - 2008 |
| Harley Davidson | Sportster 1200 T Superlow (XL1200T) | 2014 - 2019 |
| Harley Davidson | Sportster 883 (XL883) | 2004 - 2010 |
| Harley Davidson | Sportster 883 Custom (XL883C) | 2004 - 2010 |
| Harley Davidson | Sportster 883 Iron (XL883N) | 2009 - 2019 |
| Harley Davidson | Sportster 883 Low (XL883L) | 2004 - 2010 |
| Harley Davidson | Sportster 883 R Roadster (XL883R) | 2004 - 2015 |
| Harley Davidson | Sportster 883 Superlow (XL883L) | 2011 - 2019 |
| Harley Davidson | Sportster Forty-Eight 48 (XL1200X) | 2010 - 2019 |
| Harley Davidson | Sportster Forty-Eight 48 Special (XL1200XS) | 2018 - 2019 |
| Harley Davidson | Sportster Seventy-Two (XL1200V) | 2013 - 2016 |
Be the first to review this product