by 35% code: MOTEA35£55.99
30 day return policy
Very fast delivery
Delivery: 06.10.2023 - 12.10.2023
Sku: 237874-0
Stator Coil Generator compatible with Yamaha XV 535 Virago 88-03 Alternator Zaddox
Alternator Stator
Easy replacement
First time quality
Replacement for expensive original part
Important for all electrical systems
Ideal for timely replacement
Exactly the same dimensions as the original
Delivery ready for installation with connection cable
Defective Lima usually due to defective coil / windings
Other products you might like

The alternator stator from ZADDOX, suitable for your Yamaha XV 535 Virago
A working alternator is important for the entire motorcycle electrical system. Your generator consists of a rotor and a stator. As the name suggests, the rotor is the rotating component, i.e. it is movable, whereas the stator is firmly connected to the engine, i.e. it is fixed. The stator consists of several windings / ignition coils. The rotor is rotating in and around this coil. This generates alternating voltage. The rectifier of a machine converts this into direct current, so that the controller can ultimately ensure that the same voltage always reaches the battery when the engine is running, regardless of the speed. This shows that the individual parts of the electrical system in the motorcycle interlock seamlessly. This is the only way the bike can run at full power.
Defective alternators are usually caused by defective coils or windings in the stator. Replacing these in good time is all the more important to prevent further damage to the electrical system. The stator alternator from the ZADDOX range of accessories is an ideal spare part for the expensive original stator of your motorbike. In original equipment quality with an optimum price-performance ratio, it is a top product for your vehicle. Its dimensions correspond exactly to the original Lima stator. Exactly fitting for your model, the old alternator stator can easily be exchanged for the new ZADDOX stator.
Suitable for your Yamaha XV 535 Virago
OEM quality
Replacement for expensive original stator
Dimensions exact Original Stator
Simple exchange
Coils as frequent triggers for defective Lima
Delivery ready for mounting incl. connection cable
Important for functioning motorcycle electrics
With the stator alternator for your motorcycle from the manufacturer ZADDOX you are choosing a product with quality. Delivered ready to mount with connection cable, you can easily connect your new stator. So you have a perfectly working motorcycle alternator and can prevent further defects.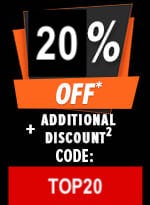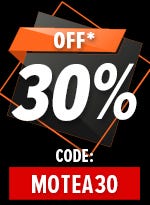 Fits on the following models:
| Make | Name | Year |
| --- | --- | --- |
| Yamaha | XV 535 Virago | 1988 - 2003 |
Be the first to review this product