by 35% code: MOTEA35£59.49
30 day return policy
Very fast delivery
Delivery: 06.10.2023 - 12.10.2023
Sku: 287923-0
Tarpaulin cover XXL + Alarm brake disc lock compatible with Kawasaki ZX-12R Tourtecs
Set consisting of motorcycle tarpaulin for hard outdoor conditions or as dust protection indoor
Motorbike cover for hard outdoor conditions or as dust protection indoor
Perfect weather protection both in summer and winter by using 190TPU nylon
Absolutely waterproof due to coated inside and thermo-welded seams
UV resistant, the bike is protected from sunlight, the cover does not become brittle
Very resistant outside, gentle on the inside
High tensile strength even at low minus temperatures
Elastic band for tight fit, strap with buckles for fixation at the bottom
Dimensions: 245 x 105 x 125 cm
Ideal for bikes with full fairing, Supersport, Sport Tourer, Tourer, Enduro, Adventure, Maxiscooter, Chopper and Cruiser etc.
Brake disc Alarm lock for optimum theft protection of motorcycle, scooter or ATV
Dimensions: 8.5 x 5.5 x 3 cm, weight: approx. 360g
Motion sensor triggers a 110dB loud alarm with minimum vibrations, this providing even more protection
Hardened metal stud, 7 mm thick
Compact and functional design, waterproof and weather resistant
Scope of delivery: Motorcycle cover, brake disc lock, 6x button batteries, 2x key, 1x hexagon key
The perfect economy set, suitable for your Kawasaki ZX-12R
You need one of our articles for your motorbike? We'll add something on top. Our new savings sets make your purchase at MOTEA a win-win situation: you get more accessories for your motorbike and save money at the same time. Our set consists of coordinated items from our range that complement each other ideally in their function. Your advantage with our savings set is that you pay less compared to buying the products individually. If you like bargains and love your motorbike, you'll also love our economy set. The economy set consists of motorbike accessories with good quality at a fair price.
Cleanly manufactured from high-quality materials, our motorbike accessories are absolutely perfect for your model. Our set offers you useful extensions for your motorbike, with which you can improve comfort, appearance, safety and functionality. Our articles are characterised by their optimal price-performance ratio, and now you can save even more in a set. With this economy set, you and your motorbike will benefit even more.
The perfect economy set, suitable for your Kawasaki ZX-12R
Motorbike cover for hard outdoor conditions or as dust protection indoor
Perfect weather protection both in summer and winter by using 190TPU nylon
Absolutely waterproof due to coated inside and thermo-welded seams
UV resistant, the bike is protected from sunlight, the cover does not become brittle
Very resistant outside, gentle on the inside
High tensile strength even at low minus temperatures
Set consisting of motorcycle tarpaulin for hard outdoor conditions or as dust protection indoor
Dimensions: 245 x 105 x 125 cm
Ideal for bikes with full fairing, Supersport, Sport Tourer, Tourer, Enduro, Adventure, Maxiscooter, Chopper and Cruiser etc.
Brake disc Alarm lock for optimum theft protection of motorcycle, scooter or ATV
Dimensions: 8.5 x 5.5 x 3 cm, weight: approx. 360g
Motion sensor triggers a 120dB loud alarm with minimum vibrations, this providing even more protection
Hardened metal stud, 7 mm thick
Elastic band for tight fit, strap with buckles for fixation at the bottom
Scope of delivery: Motorcycle cover, brake disc lock, 6x button batteries, 2x key, 1x hexagon key
Compact and functional design, waterproof and weather resistant
In our online shop you will find everything that makes you and your motorbike happy. Thanks to our product variety, which is growing daily, we want to cover the needs of today's motorcyclists. Our products are characterised by their good quality at a fair price. Based on years of experience in the motorbike accessories industry, we are always working on the development of new products to surprise you with our innovations tomorrow.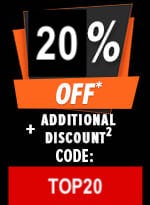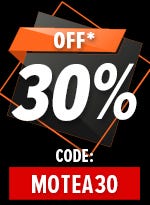 Fits on the following models:
| Make | Name | Year |
| --- | --- | --- |
| Kawasaki | ZX-12R | 2000 - 2006 |
Downloads
Safety instructions


Mounting instructions


Be the first to review this product