by 35% code: MOTEA35£152.74
30 day return policy
Very fast delivery
Delivery: 13.12.2023 - 19.12.2023
Sku: 963380-0
Top Case Trunk compatible with Harley Davidson Touring 14-23 Craftride Large
Topcase Large
Locking bar
Painted black
Made of solid ABS
For safe luggage transport
Can be repainted as desired
With preparation for speakers, antennas and rear light bar
Size (LxWxH): 65 x 51 x 35 cm
Important: Delivery does not include the trunking and mounting kit. Will be mounted on the original HD carrier.
Other products you might like

The Topcase Large from Craftride, suitable for your Harley Davidson Touring 14-21
Every biker knows it: If you want to go on tour with your motorcycle, you have to think about the optimal luggage solution in advance. This involves creating enough storage space so that everything fits on the motorcycle while at the same time maintaining the permitted weight and ensuring that the luggage is securely fastened. Topcases are a top product in this respect to create a lot of storage space and not to obstruct the rider and the passenger in the rear seat. By fixing the Top Cases on the luggage carrier or the luggage rack of the motorbike, the available space on the bike is used in a favourable way. The Craftride brand has developed numerous products in the Top Cases category, which convince by their quality and their optimal price-performance ratio.
One of these brand products is the Top Case "Large". With this you can safely transport your motorcycle luggage during day trips or longer tours. With its stylish cruiser style, you can change the look of your bike in no time at all. Painted black, the top case does not require any further painting. If required, it can of course be repainted in any colour. Made of ABS plastic, the case for the motorcycle is resistant and robust. In addition, it has an integrated back cushion for improved seating comfort for your pillion rider. To protect the contents of your motorcycle case in the best possible way, it is lockable and removable. So you can easily lock away your valuables with the enclosed key. In addition, the Top Case "Large" has preparations for speakers, antennas and rear light strips (see pictures for holes).
Suitable for your Harley Davidson Touring 14-21
Black lacquered
Mounting on original HD carrier
Fixing for grill and backrest must be drilled
Preparation for loudspeaker, antenna and rear light strip
Made of resistant ABS
Lockable with key
Integrated back cushion for more seating comfort
Incl. luggage grill for additional storage space
Dimensions (LxWxH): 65 x 51 x 35 cm
Without mounting kit
The Topcase "Large" of the brand Craftride is delivered with matching keys and a luggage grill. The latter allows you to attach additional luggage to the topcase. So you can flexibly create more storage space on your motorbike according to your needs. Please note that the attachment for the grill and the backrest have to be drilled.
Important: The delivery of the Topcase "Large" from Craftride does not include an attachment kit. The topcase will be mounted on the original luggage carrier.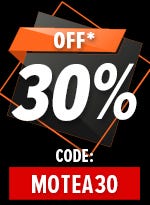 Fits on the following models:
| Make | Name | Year |
| --- | --- | --- |
| Harley Davidson | CVO Limited (FLHTKSE) | 2014 - 2022 |
| Harley Davidson | CVO Road Glide (FLTRXSE) | 2018 - 2023 |
| Harley Davidson | CVO Road Glide Limited (FLTRKSE) | 2022 - 2023 |
| Harley Davidson | CVO Road Glide Ultra (FLTRUSE) | 2014 - 2016 |
| Harley Davidson | CVO Road King (FLHRSE5) | 2014 |
| Harley Davidson | CVO Street Glide (FLHXSE) | 2014 - 2023 |
| Harley Davidson | Electra Glide Standard (FLHT) | 2019 - 2022 |
| Harley Davidson | Electra Glide Ultra Classic (FLHTCU) | 2014 - 2016 |
| Harley Davidson | Electra Glide Ultra Classic (FLHTCU) | 2018 - 2020 |
| Harley Davidson | Electra Glide Ultra Limited (FLHTK) | 2014 - 2023 |
| Harley Davidson | Road Glide (FLTRX) | 2015 - 2022 |
| Harley Davidson | Road Glide Special (FLTRXS) | 2015 - 2023 |
| Harley Davidson | Road Glide Ultra (FLTRU) | 2016 - 2020 |
| Harley Davidson | Road King (FLHR) | 2014 - 2023 |
| Harley Davidson | Road King Classic (FLHRC) | 2014 - 2019 |
| Harley Davidson | Road King Custom (FLHRSI) | 2005 - 2007 |
| Harley Davidson | Road King Special (FLHRXS) | 2017 - 2023 |
| Harley Davidson | Street Glide (FLHX) | 2014 - 2022 |
| Harley Davidson | Street Glide Special (FLHXS) | 2015 - 2023 |
| Harley Davidson | Ultra Limited Low (FLHTKL) | 2015 - 2019 |
Be the first to review this product