by 35% code: MOTEA35£74.74
30 day return policy
Very fast delivery
Delivery: 08.12.2023 - 14.12.2023
Sku: 941108-0
Tourtecs Windshield Spoiler Vario dark smoke
Technical data
Tone: dark
Measure: width 26 cm / height 10 cm
Other products you might like

The motorbike windscreen, suitable for your machine
Riding comfort on your own motorbike can be improved by many different factors, such as a windshield or windscreen. A windshield helps you to keep an optimum view on your motorbike. Windscreens are particularly practical for motorbikes without fairings, as they protect the rider from wind and turbulence. A windscreen can significantly improve riding comfort for the motorcyclist, as it allows them to ride in a more relaxed manner, especially at higher speeds.
Precisely manufactured, the windscreen can be fitted to your motorbike without any problems. The motorbike windshield is made of robust and high-quality material so that it can withstand even higher speeds and enables safe riding. A wind shield has the ideal function of directing the resulting airstream over the rider's head. If desired, the motorbike windshield can also be used as a replacement for the original windshield or as a styling element for conversions.
The motorbike windscreen, suitable for your Maschine
New, revolutionary spoiler for almost all motorcycle and scooter screens
Reduces wind pressure, turbulence and noise emission of the original screen
Spoiler kit adjustable in angle, height and distance to the screen
Easily adjustable without tools
Stable mounting brackets, no drilling required
Attachment and removal of the spoiler in seconds
In our online shop you will find everything that makes you and your motorbike happy. Thanks to our product variety, which is growing daily, we want to cover the needs of today's motorcyclists. Our products are characterised by their good quality at a fair price. Based on years of experience in the motorbike accessories industry, we are always working on the development of new products to surprise you with our innovations tomorrow.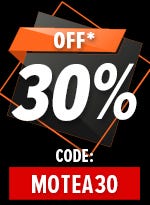 Fits on the following models:
| Make | Name | Year |
| --- | --- | --- |
| Aprilia | AF1-125 Futura | 1990 - 1991 |
| Aprilia | Atlantic 125 | 2004 - 2012 |
| Aprilia | Atlantic 250 | 2004 - 2009 |
| Aprilia | Atlantic 300 | 2011 - 2013 |
| Aprilia | Atlantic 500 | 2002 - 2004 |
| Aprilia | Atlantic 500 Sprint | 2005 - 2010 |
| Aprilia | Caponord 1200 | 2013 - 2016 |
| Aprilia | Caponord 1200 Rally | 2015 - 2016 |
| Aprilia | Caponord ETV 1000 | 2001 - 2007 |
| Aprilia | Falco SL 1000 | 2000 - 2004 |
| Aprilia | Mana 850 GT | 2009 - 2016 |
| Aprilia | Pegaso 650 | 1992 - 2004 |
| Aprilia | Pegaso 650 Trail | 2006 - 2009 |
| Aprilia | RS 125 | 1992 - 2023 |
| Aprilia | RS 250 | 1994 - 2004 |
| Aprilia | RS 50 | 1993 - 2013 |
| Aprilia | RS 660 | 2020 - 2023 |
| Aprilia | RS4 125/ RS 125 | 2011 - 2013 |
| Aprilia | RS4 50 | 2011 - 2020 |
| Aprilia | RST 1000 Futura | 2001 - 2004 |
| Aprilia | RSV 1000 R (Mille) | 2004 - 2010 |
| Aprilia | RSV Mille | 1998 - 2003 |
| Aprilia | RSV4 | 2009 - 2014 |
| Aprilia | RSV4 1100 | 2021 - 2023 |
| Aprilia | RSV4 1100 Factory | 2019 - 2023 |
| Aprilia | RSV4 Factory | 2009 - 2015 |
| Aprilia | RSV4 Factory | 2021 |
| Aprilia | RSV4 RF | 2015 - 2018 |
| Aprilia | RSV4 RR | 2015 - 2021 |
| Aprilia | Scarabeo 500 | 2003 - 2012 |
| Aprilia | Shiver 750 GT | 2009 - 2014 |
| Aprilia | SR Max 125 | 2012 - 2016 |
| Aprilia | SR Max 125 | 2018 |
| Aprilia | SR Max 300 | 2012 - 2016 |
| Aprilia | SRV 850 | 2012 - 2016 |
| Aprilia | Tuareg 660 | 2022 - 2023 |
| Aprilia | Tuono 1000/ R | 2002 - 2011 |
| Aprilia | Tuono 125 | 2003 - 2005 |
| Aprilia | Tuono 125 | 2017 - 2023 |
| Aprilia | Tuono 660 | 2020 |
| Aprilia | Tuono 660 | 2022 |
| Aprilia | Tuono 660 Factory | 2022 |
| Aprilia | Tuono V4 1100 | 2021 |
| Aprilia | Tuono V4 1100 | 2023 |
| Aprilia | Tuono V4 1100 Factory | 2015 - 2023 |
| Aprilia | Tuono V4 1100 RR | 2015 - 2021 |
| Aprilia | Tuono V4 R | 2011 - 2014 |
| Benelli | BN 302 R | 2017 - 2021 |
| Benelli | BN 600 GT | 2014 - 2017 |
| Benelli | Tornado 1130 Tre | 2006 - 2010 |
| Benelli | Tornado 900 Tre | 2003 - 2006 |
| Benelli | TreK 1130 | 2007 - 2016 |
| Benelli | TreK 1130 Amazonas | 2008 - 2016 |
| Benelli | TreK 899 | 2009 - 2012 |
| Benelli | TRK 251 | 2021 - 2022 |
| Benelli | TRK 502 | 2016 - 2023 |
| Benelli | TRK 502 X | 2019 - 2023 |
| Benelli | TRK 702 | 2023 |
| Benelli | TRK 800 | 2022 - 2023 |
| Bimota | DB5 E/RE | 2013 |
| Bimota | DB5 R | 2006 - 2012 |
| Bimota | DB5 S | 2006 - 2012 |
| Bimota | DB5/ Mille | 2005 |
| Bimota | DB7 | 2009 - 2011 |
| Bimota | DB8 | 2011 - 2016 |
| Bimota | KB4 | 2022 |
| BMW | C 400 GT | 2019 - 2023 |
| BMW | C 400 X | 2018 - 2023 |
| BMW | C 600 Sport | 2012 - 2015 |
| BMW | C 650 GT | 2012 - 2020 |
| BMW | C 650 Sport | 2016 - 2020 |
| BMW | C Evolution | 2015 - 2020 |
| BMW | CE 04 | 2022 |
| BMW | F 650 | 1993 - 2000 |
| BMW | F 650 CS Scarver | 2002 - 2005 |
| BMW | F 650 GS | 2000 - 2012 |
| BMW | F 650 GS Dakar | 2000 - 2007 |
| BMW | F 650 ST | 1997 - 2000 |
| BMW | F 700 GS | 2013 - 2017 |
| BMW | F 750 GS | 2018 - 2023 |
| BMW | F 800 GS | 2008 - 2017 |
| BMW | F 800 GS Adventure | 2013 - 2018 |
| BMW | F 800 GT | 2013 - 2020 |
| BMW | F 800 S | 2006 - 2010 |
| BMW | F 800 ST | 2006 - 2012 |
| BMW | F 850 GS | 2018 - 2023 |
| BMW | F 850 GS Adventure | 2019 - 2023 |
| BMW | F 900 XR | 2020 - 2023 |
| BMW | G 310 GS | 2017 - 2023 |
| BMW | G 650 GS | 2011 - 2016 |
| BMW | G 650 GS Sertao | 2012 - 2014 |
| BMW | HP2 Sport | 2008 - 2011 |
| BMW | HP4 | 2013 - 2014 |
| BMW | K 100 LT | 1987 - 1991 |
| BMW | K 100 RS | 1983 - 1991 |
| BMW | K 100 RT | 1983 - 1994 |
| BMW | K 1100 LT | 1991 - 1999 |
| BMW | K 1100 RS | 1992 - 1996 |
| BMW | K 1200 GT | 2003 - 2008 |
| BMW | K 1200 LT | 1999 - 2009 |
| BMW | K 1200 R Sport | 2007 - 2008 |
| BMW | K 1200 RS | 1997 - 2005 |
| BMW | K 1200 S | 2004 - 2008 |
| BMW | K 1300 GT | 2009 - 2012 |
| BMW | K 1300 S | 2009 - 2016 |
| BMW | K 1600 B | 2017 - 2023 |
| BMW | K 1600 Grand America | 2018 - 2023 |
| BMW | K 1600 GT | 2011 - 2023 |
| BMW | K 1600 GTL | 2011 - 2023 |
| BMW | K 75 C | 1985 - 1990 |
| BMW | K 75 RT | 1989 - 1996 |
| BMW | K 75 S | 1986 - 1996 |
| BMW | K1 | 1989 - 1993 |
| BMW | M 1000 RR | 2021 - 2023 |
| BMW | R 100 GS | 1987 - 1996 |
| BMW | R 100 GS PD | 1989 - 1996 |
| BMW | R 100 RS | 1986 - 1992 |
| BMW | R 100 RT | 1978 - 1996 |
| BMW | R 1100 GS | 1994 - 1999 |
| BMW | R 1100 RS | 1993 - 2001 |
| BMW | R 1100 RT | 1996 - 2001 |
| BMW | R 1100 S | 1998 - 2005 |
| BMW | R 1150 GS | 2000 - 2004 |
| BMW | R 1150 GS Adventure | 2002 - 2005 |
| BMW | R 1150 RS | 2001 - 2005 |
| BMW | R 1150 RT | 2001 - 2005 |
| BMW | R 1200 GS | 2004 - 2018 |
| BMW | R 1200 GS Adventure | 2006 - 2018 |
| BMW | R 1200 GS Exclusive | 2017 - 2018 |
| BMW | R 1200 GS Rallye | 2017 - 2018 |
| BMW | R 1200 RS | 2015 - 2018 |
| BMW | R 1200 RT | 2005 - 2018 |
| BMW | R 1200 S | 2006 - 2008 |
| BMW | R 1200 ST | 2005 - 2008 |
| BMW | R 1250 GS | 2019 - 2023 |
| BMW | R 1250 GS Adventure | 2019 - 2023 |
| BMW | R 1250 RS | 2019 - 2023 |
| BMW | R 1250 RT | 2019 - 2023 |
| BMW | R 65 G/S | 1987 - 1992 |
| BMW | R 80 G/S | 1980 - 1988 |
| BMW | R 80 GS | 1987 - 1996 |
| BMW | R 80 RT | 1984 - 1995 |
| BMW | R 850 GS | 1998 - 2001 |
| BMW | R NineT Racer | 2017 - 2020 |
| BMW | S 1000 RR | 2009 - 2023 |
| BMW | S 1000 XR | 2015 - 2023 |
| Buell | 1125 R | 2008 - 2010 |
| Buell | S3 Thunderbolt | 1997 - 1999 |
| Buell | XB12 R Firebolt | 2003 - 2007 |
| Buell | XB12 X Ulysses | 2005 - 2010 |
| Buell | XB12 XT Ulysses | 2008 - 2010 |
| Buell | XB9 R Firebolt | 2002 - 2004 |
| Cagiva | Canyon 500 | 1998 - 2005 |
| Cagiva | Canyon 600 | 1996 - 1997 |
| Cagiva | Elefant 750 | 1994 - 1997 |
| Cagiva | Elefant 900 AC | 1992 - 1997 |
| Cagiva | Gran Canyon 900 | 1998 - 2000 |
| Cagiva | Mito 125 | 1999 - 2007 |
| Cagiva | Mito SP 525 | 2008 - 2012 |
| Cagiva | Navigator 1000 | 2000 - 2005 |
| Can-Am | Spyder 1000/ RS | 2007 - 2015 |
| CFMOTO | 450 SR | 2023 |
| CFMOTO | 650 GT | 2021 - 2023 |
| CFMOTO | 650 MT | 2022 - 2023 |
| CFMOTO | 650 TK | 2015 - 2017 |
| CFMOTO | 700 CL-X Adventure | 2023 |
| CFMOTO | 800 MT Sport | 2023 |
| CFMOTO | 800 MT Touring | 2022 - 2023 |
| Daelim | QL 125 Steezer | 2016 - 2018 |
| Daelim | Roadwin 125 R FI | 2008 - 2013 |
| Daelim | Roadwin 250 | 2014 - 2015 |
| Daelim | S 300 Fi | 2011 - 2017 |
| Daelim | S2 125 Freewing | 2005 - 2011 |
| Daelim | S3 125 | 2011 - 2018 |
| Daelim | XQ1 | 2019 - 2022 |
| Daelim | XQ2 | 2019 - 2022 |
| Derbi | GPR 50 | 2001 - 2013 |
| Ducati | 1098 | 2007 - 2008 |
| Ducati | 1198 | 2009 - 2011 |
| Ducati | 1199 Panigale | 2012 - 2014 |
| Ducati | 1299 Panigale | 2015 - 2017 |
| Ducati | 1299 Panigale S | 2015 - 2017 |
| Ducati | 748 | 1995 - 2004 |
| Ducati | 749 | 2003 - 2007 |
| Ducati | 848 | 2008 - 2010 |
| Ducati | 848 Evo | 2011 - 2013 |
| Ducati | 888 | 1990 - 1995 |
| Ducati | 899 Panigale | 2014 - 2015 |
| Ducati | 916 | 1994 - 1998 |
| Ducati | 959 Panigale | 2016 - 2019 |
| Ducati | 996 | 1999 - 2001 |
| Ducati | 998 | 2002 - 2004 |
| Ducati | 999 | 2003 - 2006 |
| Ducati | DesertX | 2022 - 2023 |
| Ducati | Hyperstrada | 2013 - 2015 |
| Ducati | Hyperstrada 939 | 2016 |
| Ducati | Monster (937/950) | 2021 - 2023 |
| Ducati | Monster 1100 | 2009 - 2010 |
| Ducati | Monster 1100 Evo | 2011 - 2013 |
| Ducati | Monster 1200 R | 2016 - 2019 |
| Ducati | Monster 1200/ S | 2014 - 2020 |
| Ducati | Monster 696 | 2008 - 2014 |
| Ducati | Monster 796 | 2010 - 2014 |
| Ducati | Monster 821 | 2014 - 2020 |
| Ducati | Monster S2R 1000 | 2006 - 2008 |
| Ducati | Monster S2R 800 | 2005 - 2007 |
| Ducati | Monster S4R | 2003 - 2008 |
| Ducati | Monster S4RS | 2006 - 2008 |
| Ducati | Monster SP | 2023 |
| Ducati | Multistrada 1000 | 2003 - 2006 |
| Ducati | Multistrada 1100 | 2007 - 2009 |
| Ducati | Multistrada 1200 Enduro | 2016 - 2018 |
| Ducati | Multistrada 1200/ S | 2010 - 2017 |
| Ducati | Multistrada 1260 | 2018 - 2020 |
| Ducati | Multistrada 1260 Enduro | 2019 - 2021 |
| Ducati | Multistrada 1260 Pikes Peak | 2018 - 2020 |
| Ducati | Multistrada 1260 S | 2018 - 2020 |
| Ducati | Multistrada 1260 S D-Air | 2018 - 2020 |
| Ducati | Multistrada 620 | 2005 - 2006 |
| Ducati | Multistrada 950 | 2017 - 2021 |
| Ducati | Multistrada 950 S | 2019 - 2021 |
| Ducati | Multistrada V2 / S | 2022 - 2023 |
| Ducati | Multistrada V4 / S | 2021 - 2023 |
| Ducati | Multistrada V4 Pikes Peak | 2022 - 2023 |
| Ducati | Multistrada V4 Rally | 2023 |
| Ducati | Multistrada V4 S Sport | 2021 - 2022 |
| Ducati | Panigale R | 2015 - 2017 |
| Ducati | Panigale V2 | 2020 - 2023 |
| Ducati | Panigale V4 | 2018 - 2023 |
| Ducati | Panigale V4 R | 2019 - 2021 |
| Ducati | Panigale V4 S | 2018 - 2023 |
| Ducati | Panigale V4 SP | 2021 - 2022 |
| Ducati | Panigale V4 Speciale | 2019 |
| Ducati | Sport 620 | 2003 - 2004 |
| Ducati | ST2 | 1997 - 2003 |
| Ducati | ST3 | 2004 - 2007 |
| Ducati | ST4 | 1998 - 2003 |
| Ducati | ST4S | 2001 - 2005 |
| Ducati | Supersport 1000 SS/DS | 2003 - 2007 |
| Ducati | Supersport 600 SS | 1994 - 1998 |
| Ducati | Supersport 750 SS | 1991 - 2002 |
| Ducati | Supersport 800 SS | 2003 - 2004 |
| Ducati | Supersport 900 SS | 1991 - 2002 |
| Ducati | Supersport 950 / S | 2021 - 2023 |
| Ducati | Supersport/ S | 2017 - 2021 |
| EBR | 1190 RX | 2015 |
| Gilera | Fuoco 500 | 2007 - 2016 |
| Gilera | GP 800 | 2007 - 2012 |
| Gilera | Nexus 125 | 2007 - 2011 |
| Gilera | Nexus 250 | 2006 - 2008 |
| Gilera | Nexus 300 | 2009 - 2011 |
| Gilera | Nexus 500 | 2003 - 2011 |
| Honda | ADV 350 | 2022 - 2023 |
| Honda | Africa Twin 1100 | 2020 - 2023 |
| Honda | Africa Twin 1100 Adventure Sports | 2020 - 2023 |
| Honda | Africa Twin Adventure Sports | 2018 - 2019 |
| Honda | Africa Twin CRF 1000 L | 2016 - 2019 |
| Honda | Africa Twin XRV 650 | 1988 - 1989 |
| Honda | Africa Twin XRV 750 | 1990 - 2003 |
| Honda | CB 1300 S | 2005 - 2013 |
| Honda | CB 300 F | 2015 - 2016 |
| Honda | CB 500 S | 1998 - 2003 |
| Honda | CB 500 X | 2013 - 2023 |
| Honda | CBF 1000 | 2006 - 2009 |
| Honda | CBF 1000/ F | 2010 - 2016 |
| Honda | CBF 125 | 2009 - 2014 |
| Honda | CBF 600 S | 2004 - 2013 |
| Honda | CBR 1000 F | 1987 - 2000 |
| Honda | CBR 1000 RR Fireblade | 2004 - 2019 |
| Honda | CBR 1000 RR Fireblade SP | 2017 - 2019 |
| Honda | CBR 1000 RR Fireblade SP-2 | 2017 - 2018 |
| Honda | CBR 1000 RR-R Fireblade | 2020 - 2023 |
| Honda | CBR 1000 RR-R SP Fireblade | 2020 - 2023 |
| Honda | CBR 1100 XX | 1997 - 2007 |
| Honda | CBR 125 R | 2004 - 2016 |
| Honda | CBR 250 R | 2011 - 2014 |
| Honda | CBR 300 R | 2014 - 2016 |
| Honda | CBR 400 RR | 1990 - 1999 |
| Honda | CBR 500 R | 2013 - 2023 |
| Honda | CBR 600 F | 1986 - 2007 |
| Honda | CBR 600 F | 2011 - 2013 |
| Honda | CBR 600 F Sport | 2001 - 2002 |
| Honda | CBR 600 RR | 2003 - 2016 |
| Honda | CBR 650 F | 2014 - 2018 |
| Honda | CBR 650 R | 2019 - 2023 |
| Honda | CBR 900 RR Fireblade | 1992 - 2003 |
| Honda | CN 250 Helix | 1990 - 1996 |
| Honda | Crossrunner | 2011 - 2020 |
| Honda | Crosstourer | 2012 - 2020 |
| Honda | CTX 1300 | 2014 - 2016 |
| Honda | CTX 700 | 2014 - 2016 |
| Honda | Deauville NT 650 V | 1998 - 2005 |
| Honda | Deauville NT 700 V | 2006 - 2016 |
| Honda | DN-01 | 2008 - 2011 |
| Honda | Foresight 250 | 1997 - 2008 |
| Honda | Forza 125 | 2015 - 2022 |
| Honda | Forza 250 | 2005 - 2011 |
| Honda | Forza 300 | 2013 - 2020 |
| Honda | Forza 350 | 2021 - 2023 |
| Honda | Forza 750 | 2021 - 2023 |
| Honda | Gold Wing 1500 | 1988 - 2000 |
| Honda | Gold Wing 1800 | 2001 - 2016 |
| Honda | Gold Wing 1800 | 2018 - 2023 |
| Honda | Gold Wing F6B | 2013 - 2016 |
| Honda | Hornet 600 S | 2000 - 2003 |
| Honda | Integra | 2012 - 2020 |
| Honda | Jazz 250 | 2001 - 2004 |
| Honda | NC 700 S | 2012 - 2013 |
| Honda | NC 700 X | 2012 - 2013 |
| Honda | NC 750 S | 2014 - 2020 |
| Honda | NC 750 X | 2014 - 2023 |
| Honda | NM4 Vultus | 2014 - 2016 |
| Honda | NSR 125 R | 1994 - 2001 |
| Honda | NT 1100 | 2022 - 2023 |
| Honda | Pan European ST 1100 | 1990 - 2001 |
| Honda | Pan European ST 1300 | 2002 - 2016 |
| Honda | Pantheon FES 125 | 1998 - 2007 |
| Honda | PCX 125 | 2010 - 2022 |
| Honda | S-Wing 125 | 2007 - 2013 |
| Honda | Silver Wing 400 | 2006 - 2009 |
| Honda | Silver Wing 600 | 2001 - 2009 |
| Honda | SW-T 400 | 2009 - 2015 |
| Honda | SW-T 600 | 2009 - 2015 |
| Honda | Transalp XL 600 V | 1987 - 1999 |
| Honda | Transalp XL 650 V | 2000 - 2007 |
| Honda | Transalp XL 700 V | 2007 - 2014 |
| Honda | Transalp XL 750 | 2023 |
| Honda | Varadero 125 | 2001 - 2016 |
| Honda | Varadero XL 1000 V | 1999 - 2011 |
| Honda | VFR 1200 F | 2010 - 2016 |
| Honda | VFR 750 F | 1985 - 1997 |
| Honda | VFR 750 R | 1987 - 1992 |
| Honda | VFR 800 F | 1998 - 2020 |
| Honda | VTR 1000 F Firestorm | 1997 - 2006 |
| Honda | VTR 1000 SP-1 | 2000 - 2001 |
| Honda | VTR 1000 SP-2 | 2002 - 2006 |
| Honda | X-ADV | 2017 - 2023 |
| Husqvarna | Norden 901 | 2021 - 2023 |
| Hyosung | GD 250 R | 2016 |
| Hyosung | GT 125 R | 2005 - 2012 |
| Hyosung | GT 125 R Pro | 2016 |
| Hyosung | GT 250 RI Pro | 2016 |
| Hyosung | GT 250/i R | 2003 - 2015 |
| Hyosung | GT 650/i R | 2005 - 2016 |
| Hyosung | GT 650/i S | 2005 - 2011 |
| Hyosung | MS3 125 | 2008 - 2011 |
| Hyosung | MS3 250 | 2008 - 2011 |
| Kawasaki | ER-6f | 2006 - 2016 |
| Kawasaki | GPX 600 R | 1988 - 1999 |
| Kawasaki | GPX 750 R | 1987 - 1988 |
| Kawasaki | GPZ 1100 | 1995 - 1999 |
| Kawasaki | GPZ 500 S | 1985 - 2003 |
| Kawasaki | GPZ 600 R | 1985 - 1989 |
| Kawasaki | GPZ 750 R | 1984 - 1987 |
| Kawasaki | GPZ 900 R | 1984 - 1993 |
| Kawasaki | GTR 1000 | 1986 - 2003 |
| Kawasaki | GTR 1400 | 2007 - 2017 |
| Kawasaki | J125 | 2016 - 2020 |
| Kawasaki | J300 | 2014 - 2020 |
| Kawasaki | KLE 500 | 1990 - 2007 |
| Kawasaki | KLV 1000 | 2004 - 2006 |
| Kawasaki | Ninja 1000 SX | 2020 - 2023 |
| Kawasaki | Ninja 125 | 2019 - 2022 |
| Kawasaki | Ninja 250 R | 2008 - 2012 |
| Kawasaki | Ninja 250 SL | 2015 - 2016 |
| Kawasaki | Ninja 300 | 2013 - 2017 |
| Kawasaki | Ninja 400 | 2018 - 2023 |
| Kawasaki | Ninja 650 | 2017 - 2023 |
| Kawasaki | Ninja H2 | 2015 - 2020 |
| Kawasaki | Ninja H2 Carbon | 2017 - 2020 |
| Kawasaki | Ninja H2 SX | 2018 - 2023 |
| Kawasaki | Ninja H2R | 2015 - 2020 |
| Kawasaki | Versys 1000 | 2012 - 2023 |
| Kawasaki | Versys 650 | 2006 - 2023 |
| Kawasaki | Versys-X 300 | 2017 - 2020 |
| Kawasaki | Z 1000 SX | 2011 - 2019 |
| Kawasaki | Z 750 S | 2005 - 2006 |
| Kawasaki | ZR-7S | 2001 - 2004 |
| Kawasaki | ZRX 1200 S | 2001 - 2004 |
| Kawasaki | ZX-10R | 2004 - 2023 |
| Kawasaki | ZX-10RR | 2017 - 2023 |
| Kawasaki | ZX-12R | 2000 - 2006 |
| Kawasaki | ZX-6R | 1995 - 2016 |
| Kawasaki | ZX-6R | 2019 - 2020 |
| Kawasaki | ZX-6R 636 | 2013 - 2016 |
| Kawasaki | ZX-7R | 1996 - 2001 |
| Kawasaki | ZX-9R | 1994 - 2003 |
| Kawasaki | ZXR 400 | 1991 - 1999 |
| Kawasaki | ZXR 750 R | 1988 - 1995 |
| Kawasaki | ZZR 1100 | 1990 - 2001 |
| Kawasaki | ZZR 1200 | 2002 - 2005 |
| Kawasaki | ZZR 1400 | 2006 - 2020 |
| Kawasaki | ZZR 600 | 1990 - 2006 |
| Keeway | Silverblade 125 | 2012 - 2017 |
| Keeway | Silverblade 250 | 2012 - 2017 |
| KTM | 1050 Adventure | 2015 - 2016 |
| KTM | 1090 Adventure/ R | 2017 - 2019 |
| KTM | 1190 Adventure/ R | 2013 - 2016 |
| KTM | 1190 RC8 | 2008 - 2010 |
| KTM | 1190 RC8 R | 2009 - 2015 |
| KTM | 1290 Super Adventure | 2015 - 2016 |
| KTM | 1290 Super Adventure R | 2017 - 2023 |
| KTM | 1290 Super Adventure S | 2017 - 2023 |
| KTM | 1290 Super Adventure T | 2017 |
| KTM | 1290 Super Duke GT | 2016 - 2023 |
| KTM | 390 Adventure | 2020 - 2023 |
| KTM | 640 Adventure | 1998 - 2002 |
| KTM | 790 Adventure | 2019 - 2021 |
| KTM | 790 Adventure | 2023 |
| KTM | 790 Adventure R | 2019 - 2021 |
| KTM | 890 Adventure | 2021 - 2023 |
| KTM | 890 Adventure R | 2021 - 2023 |
| KTM | 950 Adventure/ S | 2003 - 2006 |
| KTM | 990 Adventure/ R/S | 2006 - 2012 |
| KTM | 990 Supermoto SM T | 2009 - 2012 |
| KTM | RC 125 | 2014 - 2022 |
| KTM | RC 200 | 2014 |
| KTM | RC 390 | 2014 - 2023 |
| Kymco | AK 550 i | 2017 - 2020 |
| Kymco | Dink 125 | 2000 - 2007 |
| Kymco | Dink 250 | 2000 - 2007 |
| Kymco | Dink 50 | 2000 - 2007 |
| Kymco | Downtown 125 i | 2009 - 2016 |
| Kymco | Downtown 200 i | 2009 - 2016 |
| Kymco | Downtown 300 i | 2009 - 2016 |
| Kymco | Grand Dink 125 | 2001 - 2014 |
| Kymco | Grand Dink 250 | 2000 - 2007 |
| Kymco | Grand Dink 300 | 2013 - 2014 |
| Kymco | Grand Dink 50 | 2001 - 2014 |
| Kymco | K-XCT 125 i | 2013 - 2016 |
| Kymco | K-XCT 300 i | 2013 - 2016 |
| Kymco | Myroad 700 i | 2008 - 2014 |
| Kymco | New Downtown 125i | 2015 - 2018 |
| Kymco | New Downtown 350i | 2015 - 2020 |
| Kymco | Quannon 125 | 2007 - 2014 |
| Kymco | Spacer 125 | 1997 - 2000 |
| Kymco | Spacer 50 | 1997 - 2000 |
| Kymco | X-Town 125/300 i | 2016 - 2020 |
| Kymco | Xciting 250/i | 2006 - 2008 |
| Kymco | Xciting 400 i | 2014 - 2020 |
| Kymco | Xciting R 300/i | 2008 - 2012 |
| Kymco | Xciting R 500/i | 2005 - 2013 |
| Kymco | Xciting S 400 i | 2019 |
| Kymco | Yager 125 | 1998 - 2006 |
| Kymco | Yager 50 | 1998 - 2006 |
| Kymco | Yager GT 125 | 2007 - 2014 |
| Kymco | Yager GT 200 i | 2007 - 2012 |
| Kymco | Yager GT 50 | 2007 - 2014 |
| Mash | Adventure 400 R | 2016 |
| MBK | Skycruiser 125 | 2007 - 2012 |
| MBK | Skyliner 125 | 2001 - 2011 |
| Moto Guzzi | 1100 Sport | 1994 - 1999 |
| Moto Guzzi | 1200 Sport | 2007 - 2014 |
| Moto Guzzi | Norge 1200 | 2006 - 2010 |
| Moto Guzzi | Norge 850 | 2007 |
| Moto Guzzi | Norge GT 8V | 2011 - 2016 |
| Moto Guzzi | Stelvio | 2008 - 2016 |
| Moto Guzzi | V100 Mandello | 2022 - 2023 |
| Moto Guzzi | V11 Le Mans | 2001 - 2006 |
| Moto Guzzi | V85 | 2018 |
| Moto Guzzi | V85 TT | 2019 - 2023 |
| Moto Morini | Granpasso 1200 | 2008 - 2010 |
| Moto Morini | Granpasso 1200 | 2015 |
| Moto Morini | X-Cape 650 | 2021 - 2022 |
| MV Agusta | F3 675 | 2012 - 2020 |
| MV Agusta | F3 800 | 2013 - 2021 |
| MV Agusta | F3 800 Rosso | 2022 |
| MV Agusta | F3 800 RR | 2022 |
| MV Agusta | F4 1000 | 2004 - 2007 |
| MV Agusta | F4 1000 | 2010 - 2018 |
| MV Agusta | F4 1000 R | 2010 - 2015 |
| MV Agusta | F4 1000 RR | 2012 - 2018 |
| MV Agusta | F4 1078 R 312 | 2007 - 2008 |
| MV Agusta | F4 1078 RR 312 | 2009 |
| MV Agusta | F4 750 | 1998 - 2004 |
| MV Agusta | Stradale 800 | 2015 - 2016 |
| MV Agusta | Superveloce 800 | 2019 - 2022 |
| MV Agusta | Superveloce S | 2021 - 2022 |
| MV Agusta | Turismo Veloce | 2014 - 2021 |
| MV Agusta | Turismo Veloce Lusso | 2021 - 2022 |
| MV Agusta | Turismo Veloce RC | 2021 - 2022 |
| MV Agusta | Turismo Veloce Rosso | 2021 - 2022 |
| MZ | 1000 S | 2003 - 2009 |
| MZ | 1000 SF | 2005 - 2009 |
| MZ | 1000 ST | 2006 - 2008 |
| MZ | Skorpion Replica | 1999 |
| MZ | Skorpion RPL | 1996 - 1998 |
| MZ | Skorpion Sport 660 | 1995 - 1996 |
| MZ | Skorpion Tour 660 | 1994 - 1999 |
| Peugeot | City Star 125 | 2011 - 2017 |
| Peugeot | City Star 200 | 2011 - 2018 |
| Peugeot | City Star 50 | 2011 - 2017 |
| Peugeot | Elyseo 50 | 1999 - 2002 |
| Peugeot | Elystar 125 | 2003 - 2011 |
| Peugeot | Elystar 50 | 2002 - 2013 |
| Peugeot | Geopolis 125 | 2007 - 2013 |
| Peugeot | Geopolis 250 | 2007 - 2012 |
| Peugeot | Geopolis 300 | 2007 - 2013 |
| Peugeot | Geopolis 400 | 2007 - 2012 |
| Peugeot | Geopolis 500 | 2007 - 2012 |
| Peugeot | Metropolis | 2013 - 2017 |
| Peugeot | Satelis 125 | 2006 - 2013 |
| Peugeot | Satelis 2 125 | 2013 - 2018 |
| Peugeot | Satelis 2 300 | 2013 - 2016 |
| Peugeot | Satelis 2 400 | 2013 - 2016 |
| Peugeot | Satelis 250 | 2006 - 2012 |
| Peugeot | Satelis 300 i | 2013 |
| Peugeot | Satelis 400 | 2006 - 2012 |
| Peugeot | Satelis 500 | 2006 - 2012 |
| Piaggio | MP3 125 | 2006 - 2011 |
| Piaggio | MP3 250 | 2006 - 2011 |
| Piaggio | MP3 300 | 2010 - 2011 |
| Piaggio | MP3 400 | 2006 - 2011 |
| Piaggio | MP3 Business 300 | 2013 - 2018 |
| Piaggio | MP3 Business 500 | 2011 - 2018 |
| Piaggio | MP3 Hybrid 125/300 | 2009 - 2012 |
| Piaggio | MP3 Sport 300 | 2011 - 2017 |
| Piaggio | MP3 Sport 350 | 2018 |
| Piaggio | MP3 Sport 500 | 2011 - 2018 |
| Piaggio | MP3 Touring 300 | 2011 - 2013 |
| Piaggio | MP3 Touring 400 | 2011 - 2013 |
| Piaggio | MP3 Yourban 125 | 2011 - 2016 |
| Piaggio | MP3 Yourban 300 | 2011 - 2015 |
| Piaggio | X10 125 | 2012 - 2016 |
| Piaggio | X10 350 | 2012 - 2016 |
| Piaggio | X10 500 | 2012 - 2016 |
| Piaggio | X7 125 | 2008 - 2012 |
| Piaggio | X7 300 | 2008 - 2012 |
| Piaggio | X8 125 | 2004 - 2010 |
| Piaggio | X8 150 | 2004 - 2010 |
| Piaggio | X8 200 | 2004 - 2010 |
| Piaggio | X8 250 | 2004 - 2010 |
| Piaggio | X8 400 | 2004 - 2010 |
| Piaggio | X9 125/ Evolution | 2001 - 2010 |
| Piaggio | X9 180 | 2001 - 2003 |
| Piaggio | X9 200/ Evolution | 2001 - 2010 |
| Piaggio | X9 250/ Evolution | 2001 - 2010 |
| Piaggio | X9 500/ Evolution | 2001 - 2010 |
| Piaggio | Xevo 125 | 2007 - 2012 |
| Piaggio | Xevo 250 | 2007 - 2011 |
| Piaggio | Xevo 400 | 2007 - 2012 |
| Quadro | Quadro 3 | 2013 - 2018 |
| Quadro | Quadro 4 | 2016 - 2018 |
| Royal Enfield | Himalayan | 2017 - 2023 |
| Suzuki | Bandit 1200 | 1996 - 2006 |
| Suzuki | Bandit 1200 S | 1996 - 2006 |
| Suzuki | Bandit 1250 | 2007 - 2014 |
| Suzuki | Bandit 1250 S | 2007 - 2017 |
| Suzuki | Bandit 600 S | 1996 - 2004 |
| Suzuki | Bandit 650 S | 2005 - 2016 |
| Suzuki | Burgman 125 | 2002 - 2021 |
| Suzuki | Burgman 200 | 2007 - 2018 |
| Suzuki | Burgman 250 | 1999 - 2002 |
| Suzuki | Burgman 400 | 1999 - 2023 |
| Suzuki | Burgman 650 | 2002 - 2020 |
| Suzuki | DR 750 S BIG | 1988 - 1990 |
| Suzuki | DR 800 S BIG | 1991 - 1999 |
| Suzuki | GS 500 F | 2004 - 2008 |
| Suzuki | GSX 1100 F | 1988 - 1996 |
| Suzuki | GSX 1250 F/ FA | 2010 - 2017 |
| Suzuki | GSX 250 R | 2017 - 2019 |
| Suzuki | GSX 600 F | 1988 - 2002 |
| Suzuki | GSX 650 F | 2008 - 2016 |
| Suzuki | GSX 750 F | 1989 - 2006 |
| Suzuki | GSX-R 1000 | 2001 - 2021 |
| Suzuki | GSX-R 1000 R | 2017 - 2021 |
| Suzuki | GSX-R 1100 | 1986 - 1997 |
| Suzuki | GSX-R 125 | 2017 - 2021 |
| Suzuki | GSX-R 125 X | 2019 |
| Suzuki | GSX-R 600 | 1997 - 2016 |
| Suzuki | GSX-R 750 | 1988 - 2017 |
| Suzuki | GSX-S 1000 F | 2015 - 2021 |
| Suzuki | GSX-S 1000 GT | 2022 - 2023 |
| Suzuki | GSX-S 125 | 2017 - 2021 |
| Suzuki | GSX-S 125 X | 2019 - 2020 |
| Suzuki | Hayabusa | 1999 - 2017 |
| Suzuki | Hayabusa | 2021 - 2023 |
| Suzuki | Inazuma 250 F | 2015 - 2017 |
| Suzuki | RF 600 R | 1993 - 1997 |
| Suzuki | RF 900 R | 1994 - 1997 |
| Suzuki | RGV 250 | 1988 - 1997 |
| Suzuki | SV 1000 S | 2003 - 2008 |
| Suzuki | SV 650 S | 1999 - 2008 |
| Suzuki | TL 1000 R | 1998 - 1999 |
| Suzuki | TL 1000 S | 1997 - 2000 |
| Suzuki | V-Strom 1000 | 2002 - 2007 |
| Suzuki | V-Strom 1000 | 2014 - 2019 |
| Suzuki | V-Strom 1000 XT | 2017 - 2019 |
| Suzuki | V-Strom 1050 | 2020 - 2023 |
| Suzuki | V-Strom 1050 DE | 2023 |
| Suzuki | V-Strom 1050 XT | 2020 - 2023 |
| Suzuki | V-Strom 250 | 2017 - 2020 |
| Suzuki | V-Strom 650 | 2004 - 2023 |
| Suzuki | V-Strom 650 XT | 2015 - 2023 |
| Suzuki | V-Strom 800 DE | 2023 |
| Suzuki | XF 650 Freewind | 1997 - 2002 |
| SWM | RS 650 Superdual | 2016 |
| SWM | SD 640 Super Dual T | 2018 - 2019 |
| SWM | SD 640 Super Dual X | 2018 - 2019 |
| SWM | SD 650 Superdual | 2017 |
| SYM | Citycom 125 | 2008 - 2013 |
| SYM | Citycom 300 | 2008 - 2016 |
| SYM | Citycom 300 | 2018 |
| SYM | Cruisym 300 i | 2017 - 2019 |
| SYM | GTS 125/ Evo | 2005 - 2018 |
| SYM | GTS 250 | 2006 - 2008 |
| SYM | GTS 300 i | 2009 - 2018 |
| SYM | Joyride 125 | 2001 - 2008 |
| SYM | Joyride 125 Evo | 2009 - 2013 |
| SYM | Joyride 150 | 2001 - 2008 |
| SYM | Joyride 200 | 2001 - 2008 |
| SYM | Maxsym 400 i | 2011 - 2017 |
| SYM | Maxsym 600 i | 2011 - 2019 |
| Triumph | Daytona 1200 | 1993 - 1997 |
| Triumph | Daytona 600 | 2003 - 2004 |
| Triumph | Daytona 650 | 2005 |
| Triumph | Daytona 675 | 2006 - 2016 |
| Triumph | Daytona 675 R | 2011 - 2016 |
| Triumph | Daytona 750 | 1991 - 1992 |
| Triumph | Daytona 765 Moto2 | 2020 |
| Triumph | Daytona 900 | 1993 - 1996 |
| Triumph | Daytona 955i | 1999 - 2006 |
| Triumph | Daytona T595 (955i) | 1997 - 1998 |
| Triumph | Scrambler 900 | 2023 |
| Triumph | Speed Triple 1200 RR | 2022 - 2023 |
| Triumph | Sprint 900 | 1993 - 1998 |
| Triumph | Sprint GT | 2011 - 2013 |
| Triumph | Sprint RS | 2000 - 2004 |
| Triumph | Sprint ST | 1999 - 2010 |
| Triumph | Tiger 1050 | 2007 - 2013 |
| Triumph | Tiger 1200 Explorer | 2012 - 2015 |
| Triumph | Tiger 1200 Explorer XC | 2013 - 2021 |
| Triumph | Tiger 1200 Explorer XR | 2016 - 2021 |
| Triumph | Tiger 1200 GT / Pro | 2022 - 2023 |
| Triumph | Tiger 1200 GT Explorer | 2022 - 2023 |
| Triumph | Tiger 1200 Rally Explorer | 2022 - 2023 |
| Triumph | Tiger 1200 Rally Pro | 2022 - 2023 |
| Triumph | Tiger 800 XC | 2015 - 2019 |
| Triumph | Tiger 800 XR | 2015 - 2019 |
| Triumph | Tiger 800/ XC | 2011 - 2014 |
| Triumph | Tiger 850 Sport | 2021 - 2023 |
| Triumph | Tiger 900 | 1993 - 2000 |
| Triumph | Tiger 900 GT / Pro | 2020 - 2023 |
| Triumph | Tiger 900 Rally / Pro | 2020 - 2023 |
| Triumph | Tiger 955i | 2001 - 2006 |
| Triumph | Tiger Sport | 2013 - 2020 |
| Triumph | Tiger Sport 660 | 2022 - 2023 |
| Triumph | Trophy 1200 | 1992 - 2003 |
| Triumph | Trophy 900 | 1991 - 2001 |
| Triumph | Trophy/ SE | 2013 - 2017 |
| Triumph | TT 600 | 2000 - 2003 |
| Voge | 500 DS | 2021 - 2022 |
| Voge | 500 DSX | 2022 |
| Voge | 650 DSX | 2022 |
| Yamaha | Fazer 8 (FZ8 Fazer) | 2010 - 2016 |
| Yamaha | FJ 1200 | 1986 - 1999 |
| Yamaha | FJR 1300 | 2001 - 2020 |
| Yamaha | FZ 750 | 1985 - 1994 |
| Yamaha | FZ1 Fazer | 2006 - 2015 |
| Yamaha | FZ6 Fazer | 2004 - 2006 |
| Yamaha | FZ6 Fazer S2 | 2007 - 2010 |
| Yamaha | FZR 1000 | 1987 - 1995 |
| Yamaha | FZR 600/ R | 1989 - 1995 |
| Yamaha | FZS 1000 Fazer | 2001 - 2005 |
| Yamaha | FZS 600 Fazer | 1998 - 2003 |
| Yamaha | GTS 1000 | 1994 - 1999 |
| Yamaha | Majesty S 125 | 2015 - 2016 |
| Yamaha | Majesty YP 125 | 1998 - 2011 |
| Yamaha | Majesty YP 250 | 1995 - 2007 |
| Yamaha | Majesty YP 400 | 2004 - 2013 |
| Yamaha | MT-07 Tracer 700 | 2016 - 2020 |
| Yamaha | MT-09 Tracer 900 | 2015 - 2020 |
| Yamaha | NMAX 125 | 2015 - 2020 |
| Yamaha | NMAX 155 | 2023 |
| Yamaha | R7 | 2022 - 2023 |
| Yamaha | SZR 660 | 1996 - 2000 |
| Yamaha | TDM 850 | 1991 - 2001 |
| Yamaha | TDM 900 | 2002 - 2013 |
| Yamaha | Tenere 700 | 2019 - 2023 |
| Yamaha | Tenere 700 World Raid | 2022 - 2023 |
| Yamaha | TMax 500 | 2001 - 2011 |
| Yamaha | TMax 530 | 2012 - 2020 |
| Yamaha | TMax 560 | 2021 - 2023 |
| Yamaha | Tracer 7 / GT | 2021 - 2023 |
| Yamaha | Tracer 9 / GT | 2021 - 2023 |
| Yamaha | Tricity | 2015 - 2023 |
| Yamaha | TRX 850 | 1996 - 1999 |
| Yamaha | TZR 50 | 2003 - 2011 |
| Yamaha | Versity 300 | 2003 - 2005 |
| Yamaha | X-City 125 | 2007 - 2012 |
| Yamaha | X-City 250 | 2007 - 2014 |
| Yamaha | X-Enter 125 | 2012 - 2020 |
| Yamaha | X-Enter 150 | 2012 - 2016 |
| Yamaha | X-Max 125 | 2005 - 2020 |
| Yamaha | X-Max 250 | 2005 - 2016 |
| Yamaha | X-Max 300 | 2017 - 2023 |
| Yamaha | X-Max 400 | 2013 - 2021 |
| Yamaha | XJ 600 F | 1984 - 1990 |
| Yamaha | XJ 600 N | 1998 - 2003 |
| Yamaha | XJ 600 S Diversion | 1991 - 2003 |
| Yamaha | XJ 900 F | 1985 - 1994 |
| Yamaha | XJ 900 S Diversion | 1994 - 2003 |
| Yamaha | XJ6 Diversion | 2009 - 2016 |
| Yamaha | XJ6 Diversion F | 2010 - 2016 |
| Yamaha | XT 1200 Z Super Tenere | 2010 - 2020 |
| Yamaha | XT 660 R | 2004 - 2016 |
| Yamaha | XT 660 Z Tenere | 2008 - 2016 |
| Yamaha | XTZ 660 Tenere | 1991 - 1999 |
| Yamaha | XTZ 750 Super Tenere | 1989 - 1997 |
| Yamaha | YZF 1000 R Thunderace | 1996 - 2002 |
| Yamaha | YZF 600 R Thundercat | 1996 - 2002 |
| Yamaha | YZF 750 R | 1993 - 1998 |
| Yamaha | YZF 750 SP | 1993 - 1996 |
| Yamaha | YZF-R 125 | 2008 - 2022 |
| Yamaha | YZF-R1 | 1998 - 2023 |
| Yamaha | YZF-R3 | 2015 - 2023 |
| Yamaha | YZF-R6 | 1999 - 2020 |
| Yamaha | YZF-R6 S | 2006 - 2007 |
| Zontes | 310 T1 | 2021 |
| Zontes | 310 T2 | 2021 |
| Zontes | 310 X | 2021 |
| Zontes | 350-T1 | 2022 |
| Zontes | 350-T2 | 2022 |
| Zontes | 350-X1 | 2022 |
Be the first to review this product