by 35% code: MOTEA35£110.49
30 day return policy
Very fast delivery
Delivery: 13.12.2023 - 19.12.2023
Sku: 984996-0
Windshield compatible with Harley Davidson Road King / Classic/ Special 93-23 Craftride detachable
Removable windscreen
Custom look
Optimum wind protection
Made of scratch-resistant polycarbonate
Incl. model-specific retaining kit
Attachment and removal with quick-release fastener
Mounting to existing attachment points
Size (HxW): 69.5 x 55.5 cm / Height above lamp: 51.5 cm
Note: For Road Kind Custom (FLHRS) and Road King Special 17- (FLHRXS) mounting kit not included. This must be purchased separately.
Delivered without ABE, parts certificate or other documents
Other products you might like

The windshield removable from Craftride, suitable for Harley Davidson Road King / Classic / Special
For those who want to keep a clear view of their motorcycle rides, windshields can be a great help. As wind deflectors, they are particularly suitable for undisguised motorcycles, as they offer the rider protection against wind and turbulence and relieve the strain on him. Especially when riding at higher speeds, they offer the motorcyclist more comfort and make relaxed riding possible.
The windshield removable from Craftride provides more riding pleasure during your motorcycle tours. The windshield offers you optimal wind protection and makes relaxed riding possible. Thanks to the quick-release fastener, the windscreen can be fitted and removed in seconds. The model-specific mounting kit promises not only an easy but also absolutely precise mounting on existing fastening points. Made of scratch-resistant and shatterproof polycarbonate, the removable windscreen from Craftride is absolutely robust and stable. Please note that the windshield is removable from Craftride without ABE.
Suitable for your Harley Davidson Road King / Classic / Special
Original Custom Look
With quick-release fastener for quick (dis)assembly
Optimum wind protection for relaxed driving
Made of scratch-resistant polycarbonate
Incl. model-specific holding set
Precisely fitting installation on existing fastening points
Dimensions (HxW): 69.5 x 55.5 cm / height above headlight: 51.5 cm
Without ABE
Motorcycle windows like the windshield removable from Craftride there are various shapes and sizes to fit many motorcycle models. High quality and perfectly fitting you can use the motorcycle accessories as a spare part for the original windscreen on your motorcycle.
Note: The matching mounting kit for Road King Custom (FLHRS) and Road King Special 17- (FLHRXS) is not included in the delivery. It must be purchased separately.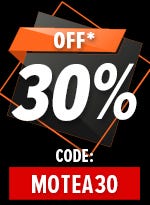 Fits on the following models:
| Make | Name | Year |
| --- | --- | --- |
| Harley Davidson | Road King (FLHR) | 1994 - 2023 |
| Harley Davidson | Road King Classic (FLHRC) | 1998 - 2019 |
| Harley Davidson | Road King Custom (FLHRSI) | 2005 - 2007 |
| Harley Davidson | Road King Special (FLHRXS) | 2017 - 2023 |
Be the first to review this product