by 40% code: CLAUS40£110.99
30 day return policy
Very fast delivery
Delivery: 11.12.2023 - 15.12.2023
Sku: 984994-0
Windshield Detachable compatible with Harley Davidson Sportster 1988- Craftride
Windshield in original custom look
Empowers relaxed riding through optimal wind protection
Quick release fastener for mounting and dismounting in seconds
Lens made of scratch-resistant, shatterproof polycarbonate
Model-specific mounting kit for easy attachment
Mounts to the front fork, securely fastened with 4-point fixation
Size: total height 56 cm, height over lamp 47 cm, width 49.6 cm
Supplied without ABE, parts certificate or other documents
.
Other products you might like

The motorbike windscreen, suitable for your Harley Davidson Sportster
Riding comfort on your own motorbike can be improved by many different factors, such as a windshield or windscreen. A windshield helps you to keep an optimum view on your motorbike. Windscreens are particularly practical for motorbikes without fairings, as they protect the rider from wind and turbulence. A windscreen can significantly improve riding comfort for the motorcyclist, as it allows them to ride in a more relaxed manner, especially at higher speeds.
If desired, the motorbike windshield can also be used as a replacement for the original windshield or as a styling element for conversions. Precisely manufactured, the windscreen can be fitted to your motorbike without any problems. The motorbike windshield is made of robust and high-quality material so that it can withstand even higher speeds and enables safe riding. A wind shield has the ideal function of directing the resulting airstream over the rider's head.
The motorbike windscreen, suitable for your Harley Davidson Sportster
Mounting is done on the front fork, secure attachment by 4-point fixation
Model-specific mounting kit for easy mounting
Quick release for mounting and dismounting in seconds
Screen made of scratch-resistant, shatter-proof polycarbonate
Enables relaxed driving through optimum wind protection
Wind screen in original custom look
Dimensions: Height 56 cm, Height above headlight 47 cm, Width 49,6 cm
In our online shop you will find everything that makes you and your motorbike happy. Thanks to our product variety, which is growing daily, we want to cover the needs of today's motorcyclists. Our products are characterised by their good quality at a fair price. Based on years of experience in the motorbike accessories industry, we are always working on the development of new products to surprise you with our innovations tomorrow.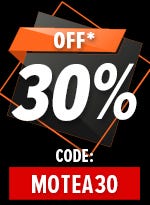 Fits on the following models:
| Make | Name | Year |
| --- | --- | --- |
| Harley Davidson | Dyna Low Rider (FXDL) | 1993 - 2005 |
| Harley Davidson | Dyna Super Glide (FXD) | 1995 - 2004 |
| Harley Davidson | Sportster 1200 (XLH1200) | 1988 - 1999 |
| Harley Davidson | Sportster 1200 Iron (XL1200NS) | 2018 - 2020 |
| Harley Davidson | Sportster 1200 Low (XL1200L) | 2007 - 2009 |
| Harley Davidson | Sportster 1200 Nightster (XL1200N) | 2008 - 2012 |
| Harley Davidson | Sportster 1200 Roadster (XL1200R) | 2004 - 2008 |
| Harley Davidson | Sportster 883 (XL883) | 1988 - 2010 |
| Harley Davidson | Sportster 883 Custom (XL883C) | 1998 - 2010 |
| Harley Davidson | Sportster 883 Hugger (XLH883) | 1988 - 2003 |
| Harley Davidson | Sportster 883 Low (XL883L) | 2004 - 2010 |
| Harley Davidson | Sportster 883 R Roadster (XL883R) | 2002 - 2007 |
Be the first to review this product