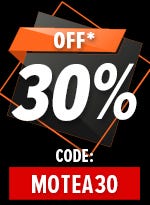 A motorbike stand or lift is a essential tool for any motorcycle enthusiast or mechanic. These devices allow you to easily and safely lift your motorcycle off the ground, allowing you to perform maintenance, repairs, or simply store your bike with ease. There are a variety of motorbike stands and lifts available on the market, each designed to meet specific needs and preferences.
Motorcycle lifts come in a range of styles and sizes, including hydraulic lifts, lift tables, and paddock stands. Hydraulic lifts use a hydraulic system to raise and lower the motorcycle, making them a popular choice for mechanics and professional use. Lift tables, on the other hand, use a platform that can be raised and lowered using a manual crank or electric motor. Paddock stands, also known as motorbike stands, are designed to hold the motorcycle upright while it is being worked on or stored.
Whether you need a motorbike stand for home use, professional use, or to store your motorcycle in a garage, there is a lift or stand that will meet your needs. Some popular options include hydraulic motorcycle lifts, motorcycle lift tables, and motorcycle paddock stands. Whichever type of motorbike stand or lift you choose, be sure to follow the manufacturer's instructions for proper use and maintenance to ensure the safety of you and your motorcycle.