by 35% code: MOTEA35£58.49
30 day return policy
Very fast delivery
Delivery: 13.12.2023 - 19.12.2023
Sku: 975122-0
Motorbike 4-Point Docking Hardware compatible with Harley Davidson Touring 14-23 Craftride in black
4-point mounting kit in black
Incl. mounting material
Fits visually to the bike
For HD Touring models from 2014
Accurate and easy installation
Delivery in a pair (right and left)
Complies with Docking Kit HD 52300353
Suitable for detachable sissy bars only
For mounting sissy bars and luggage
Other products you might like

The 4-point Docking Hardware Kit from Craftride in black, suitable for your Harley Davidson Touring from
If you have ordered a removable sissy bar or a luggage rack from our online shop for your motorcycle, you will also need the right mounting kit for the assembly. Some articles are delivered directly in the set with the matching docking kit for your motorcycle model, others without. For those without docking kit the mounting kit from the manufacturer Craftride is the ideal product.
With the 4-point attachment kit you can attach your removable sissy bar or luggage rack to your motorcycle in a perfect fit and easy. For a quick mounting the docking kit is delivered directly in the set for the right and left side including mounting material. High-quality and cleanly processed, the docking kit not only convinces with its price, but also with quality. In addition, it adapts optically to the design of your motorbike and does not disturb its appearance.
For mounting removable sissybars and luggage rack
Suitable for HD Touring models from 2014
Delivery as set for right and left
Including mounting material
Absolutely precise mounting
Adapts optically to the bike
Complies with Docking Kit HD 52300353
With the Craftride 4-point docking hardware kit in black you choose a product of the highest quality, safety and ideal price-performance ratio. The Docking Kit is optimally suited for Harley Touring models from 2014 onwards and corresponds exactly to the original Docking Kit HD 52300353.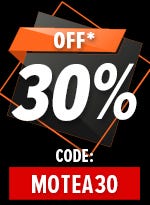 Fits on the following models:
| Make | Name | Year |
| --- | --- | --- |
| Harley Davidson | CVO Limited (FLHTKSE) | 2014 - 2022 |
| Harley Davidson | CVO Road Glide (FLTRXSE) | 2018 - 2023 |
| Harley Davidson | CVO Road Glide Limited (FLTRKSE) | 2022 - 2023 |
| Harley Davidson | CVO Road Glide Ultra (FLTRUSE) | 2014 - 2016 |
| Harley Davidson | CVO Road King (FLHRSE5) | 2014 |
| Harley Davidson | CVO Street Glide (FLHXSE) | 2014 - 2023 |
| Harley Davidson | Electra Glide Standard (FLHT) | 2019 - 2022 |
| Harley Davidson | Electra Glide Ultra Classic (FLHTCU) | 2014 - 2019 |
| Harley Davidson | Electra Glide Ultra Limited (FLHTK) | 2014 - 2023 |
| Harley Davidson | Road Glide (FLTRX) | 2015 - 2022 |
| Harley Davidson | Road Glide Limited (FLTRK) | 2020 - 2023 |
| Harley Davidson | Road Glide Special (FLTRXS) | 2015 - 2023 |
| Harley Davidson | Road Glide ST (FLTRXST) | 2022 - 2023 |
| Harley Davidson | Road Glide Ultra (FLTRU) | 2016 - 2020 |
| Harley Davidson | Road King (FLHR) | 2014 - 2023 |
| Harley Davidson | Road King Classic (FLHRC) | 2014 - 2019 |
| Harley Davidson | Road King Special (FLHRXS) | 2017 - 2023 |
| Harley Davidson | Street Glide (FLHX) | 2014 - 2022 |
| Harley Davidson | Street Glide Special (FLHXS) | 2015 - 2023 |
| Harley Davidson | Street Glide ST (FLHXST) | 2022 - 2023 |
| Harley Davidson | Ultra Limited Low (FLHTKL) | 2015 - 2019 |
Be the first to review this product