by 35% code: MOTEA35£61.74
30 day return policy
Very fast delivery
Delivery: 08.12.2023 - 14.12.2023
Sku: 295307-0
Motorcycle Front Wheel Chock ConStands Easy Plus Paddock Stand up to 21" wheels black
Motorcycle rocker Easy-Plus
Colour: black
Extremely stable design
Optimal and secure grip
Little force required
Adjustable rocker and wheel mount
Four rubberised feet ensure a safe stand
Most suitable for professional showroom presentation
Easy, fast and space-saving parking of the motorcycle
Safe stand for doing service and repair work
Technical details
Size (LxWxH): 68.5 x 61 x 42.5 cm
Adjustable for wheel sizes from 15 to 21 inches
Adjustable for wheel widths from 90 to 180 mm
Fits all common front wheels and many rear wheels
Other products you might like

The Wheel Chock Easy-Plus from ConStands in black suitable for your motorbike
With our topseller ConStands motorcycle rocker "Easy-Plus" you will soon be able to park your complete motorcycle easily, in a matter of seconds and in a space-saving manner without having to use the side or main stand. For a fixed stand, drive your machine with the front wheel on the rail of the mounting stand. The integrated rocker mechanism helps the bike to take its place in the stand almost by itself. To ensure that the holder encloses the front wheel of your bike exactly, it can be adjusted in advance from 15 to 21 inches to your wheel size. So it only takes a few hand grips and little effort until your bike is firmly positioned in the stand.
You can also transport your bike with the motorcycle stand "Easy-Plus" in no time at all. An especially large supporting surface and rubberized feet that protect the ground support the secure stand of your motorcycle. For absolute safety, you should also secure your bike with lashing straps for transport.
Effortless, fast and convenient parking of your machine
Secure stand of your motorcycle
Extra large bearing surface
Fits all common front wheels and many rear wheels
Extremely stable design
Adjustable rocker with wheel mount
Rubber feet
Colour: Black
Rocker mechanism for low force expenditure
Practical for repair and service work
Adjustable for wheel sizes from 15-21 inch / 90-180 mm width
Dimensions (LxWxH): 68,5 x 61 x 42,5 cm
Due to its stability and secure fixation, the motorcycle rocker "Easy-Plus" is also ideal for professional showroom presentations. Whether for transport, display or work on the motorcycle - you can safely use the motorcycle rocker for a variety of purposes. For mounting you need a 13mm SW wrench and a 5mm Allen wrench.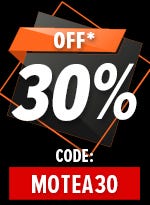 Downloads
Safety instructions


Mounting instructions


Be the first to review this product